Abandoned KSRTC buses catch fire at Nadakkavu workshop
Two abandoned buses at the regional workshop of the Kerala State Road Transport Corporation (KSRTC) at Nadakkavu caught fire in a freak incident on Tuesday.
Shopkeepers and passers-by were gripped by panic at around 11.30 a.m. when smoke billowed out of the workshop. No human casualty was reported. The buses of the State-owned KSRTC was to be auctioned off soon. Headload workers and shopkeepers had to alert the fire brigade to douse the flames.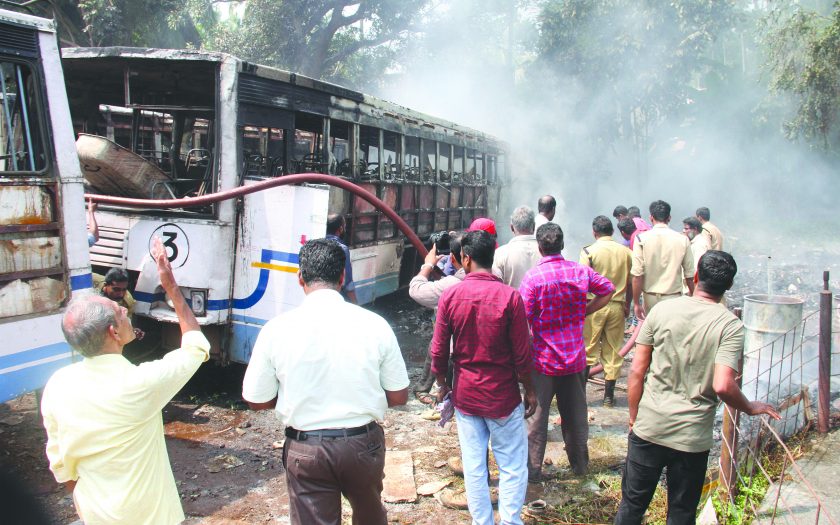 The gates of the workshop was closed as Tuesday was a holiday on account of Maha Sivarathri. Two security guards came to know about the incident only after headload workers informed them of the fire. Preliminary inquiries revealed that fire from a garbage heap spread to the buses parked outside the garage.
Eyewitnesses said the flames could have spread to neighbouring houses and shops in the vicinity if the fire and rescue services team had not fought the blaze in time. Officials said 12 abandoned buses at the workshop had been put up for online auctioning. Their engines had been removed earlier. The damage has been pegged at ?1.5 lakh.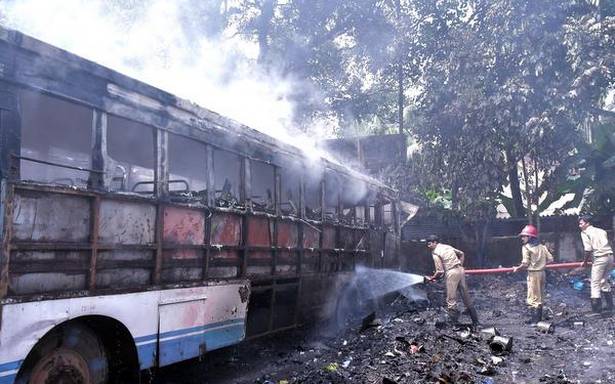 They said that none of the employees had set the garbage on fire either on Monday night or Tuesday. The heap consists of old rexin, plastic, flex and cardboards and oil. Employees have demanded a Vigilance probe into the incident.