1,100 kg of suspected dog meat seized at Chennai Egmore railway station
Tamil Nadu Food safety officials on Saturday seized 1,100 kg of suspected dog meat in 11 polystyrene boxes at Chennai Egmore railway station, The Times of India reported. The boxes were caught after Railway Police personnel during inspection smelt a stink from some parcels kept on platform number 5.
According to the report, some people were guarding the boxes and were about to take them away. However, when the police stopped them, they left the boxes and fled from the station.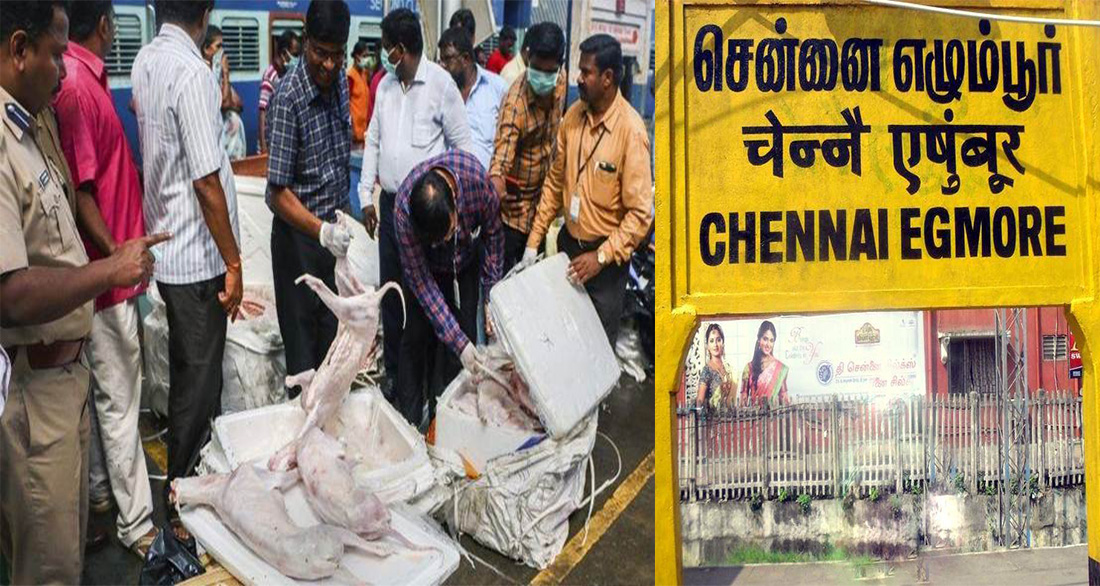 The railway police personnel then informed the state food safety officials who later suspected the product in the boxes as dog meat. The meat samples were sent to Madras Veterinary College to test if they were dog meat, TOI report said.
According to the report, the parcels were initially booked at Gandhidham, Gujarat.
Giving information about the boxes, Dr R Kathiravan of the Food Safety Department told The News Minute that the cargo was marked as 'fish' and 'meat'.
Kathiravan said that the meat was transported in thermocol boxes with ice. "It was not in cold storage. Ideally, it should be frozen because the journey time is 48-72 hours. It is not clear who the meat was meant for and why such a large quantity was being transported," he told TNM.
The report further said that the food safety officials have asked the railway police for details on the consignment. They are examining whether it is goat or dog meat since there are some anatomical differences, the TNM report said.