World's Most Expensive Car: $12.8 Million Rolls Royce Sweptail
This weekend Rolls-Royce showed off its latest custom creation at the Concorso d'Eleganza event in Italy. Made specifically for an unnamed customer, the car combines a coach-built coupe with a glass roof — and it could hold the title for the most expensive new car ever.
It reportedly cost the buyer $12.8 million, but GQ writes that Rolls-Royce "refused to give… a figure, or even a hint of one" so the actual number could be a lot higher.
We've reported on the world's most expensive car, a 1962 Ferrari 250 GTO that went on sale for $55 million, but that has its own vintage appeal. While $12.8 million obviously pales in comparison to that insane figure, it's still well above the current going-price for any new luxury vehicle.
Rolls-Royce fans will have noticed that the car's design references a few classic Rolls-Royces, including the 1925 Phantom, the 1934 Gurney Nutting Phantom II Two Door Light Saloon, and the 1934 Park Ward 20/25 Limousine Coupé.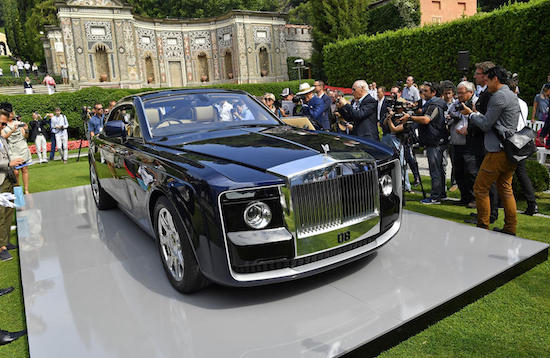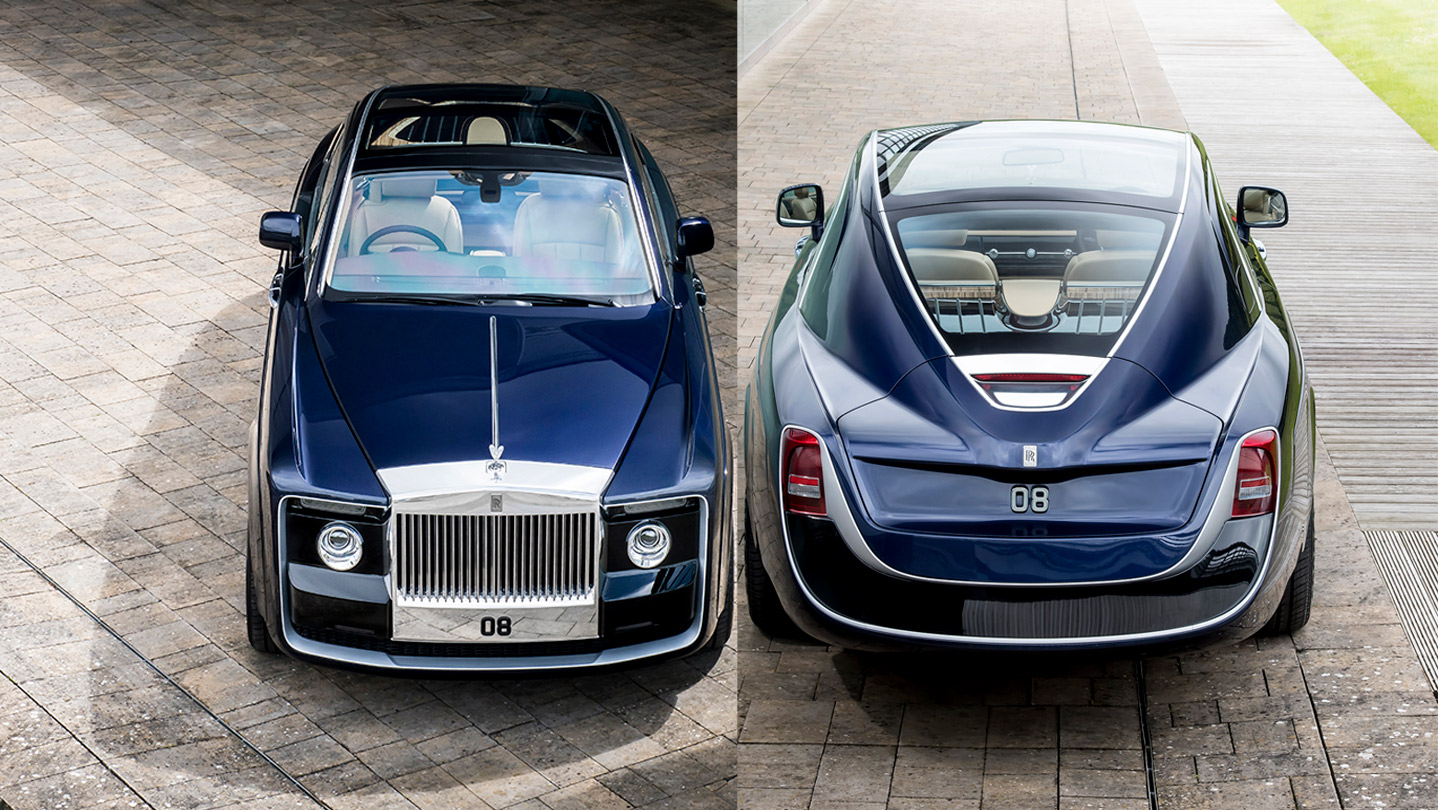 The interior features a split-level wooden rear deck where the back seats usually are, alongside light "Moccasin" and "Dark Spice" leathers and a polished Macassar Ebony and open-pore paldao trim. There is also a specially-designed attaché case to fit the owners laptop.