What is the difference between the Rajdhani Express and the Duranto Express?
Little to no difference when it comes to speed and service exists between Duronto and Rajdhani Express trains. However, if one looks deeply, there are some points that spring up and can be used to differentiate between these two classes of trains. We are stating some of them below: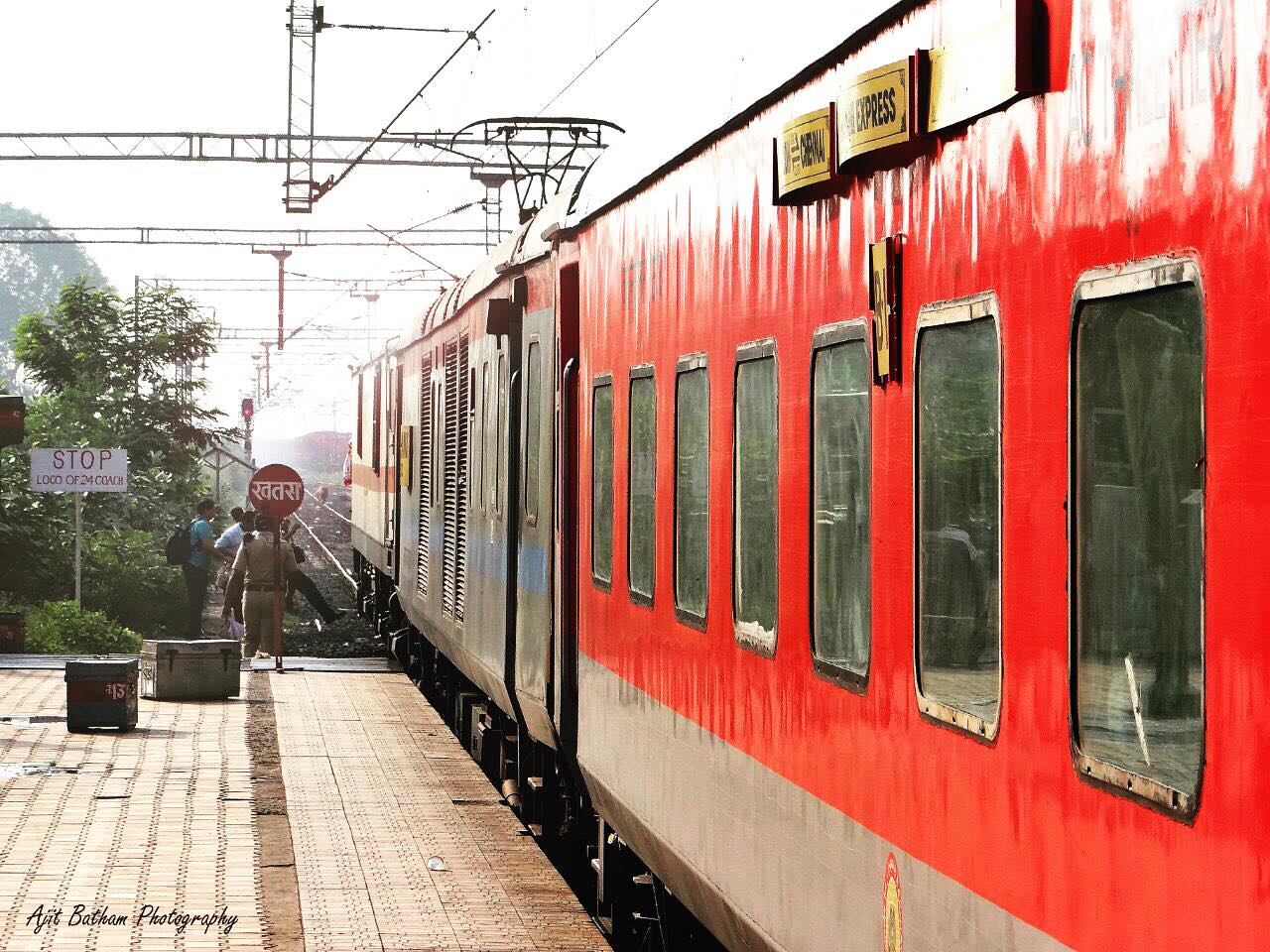 Name Meaning:
Rajdhani → Capital.
Duronto (Bengali Word) → Restless.
Colour:
Rajdhani → Red and Cream.
Duronto → Greenish Yellow pattern.
Top Speed :
Rajdhani → 140km/hr.
Duronto → 130km/hr.
Punctuality: Rajdhani trains are known for their punctuality. Unless something major occurs, these trains reach their destination on time and sometimes even before time. However, the same cannot be said about Duronto Expresses. There are some Duronots that have awesome punctuality but majority are poor in terms of punctuality. Trains like Howrah-New Delhi Duronto, Sealdah-New Delhi Duronto, Bhubaneswar-New Delhi Duronto have poor punctuality. As a result, travelling in this train can sometimes become a hassle.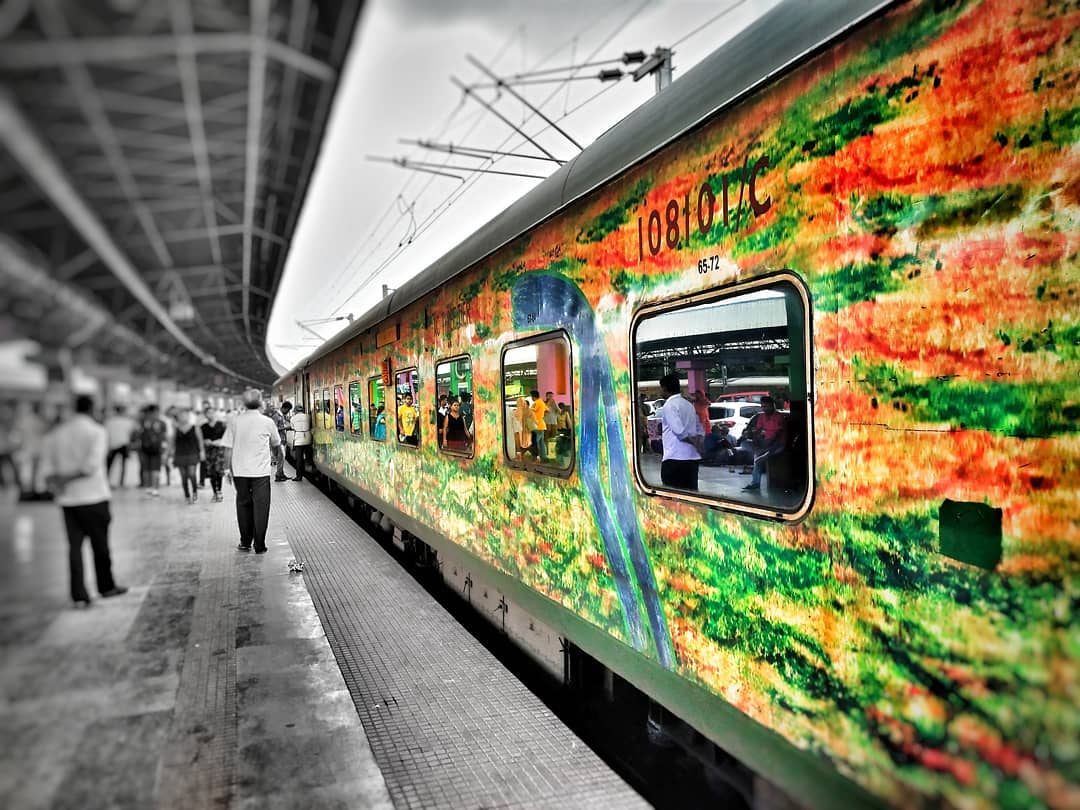 Stops: Both Rajdhani and Durontos have limited number of stops but the number of stops of Duronto is less than the number of stops of Rajdhani. Duronots are even known to skip big stations. For example, Sealdah-Puri Duronto skips Bhubaneswar, Cuttack, Khurda Road. Balasore, Santragachi. All these stations are big stops.
Livery(or coach coloring/design): Rajdhanis have a red and white livery which has been present ever since the day they were introduced and transformed to LHB. However, ever since railway has started to replace ICF rake trains with LHB rakes, the color is becoming a common one. On the other hand, Duronots have a distinct yellow, green livery. However, it may happen that in a Duronto train you will see both the red and white color coach and also the yellow green coach. In fact, most Duronto train runs with a mixture of these two liveries.
Coach composition: Duronots have a mixed composition of coaches. They may have sleeper coaches, 3AC coaches, 2AC coaches, 1AC coaches, AC Chair Car coaches and also non AC Chair Car coaches. However, Rajdhani only has AC sleeper coaches like 3AC, 2AC and 1AC.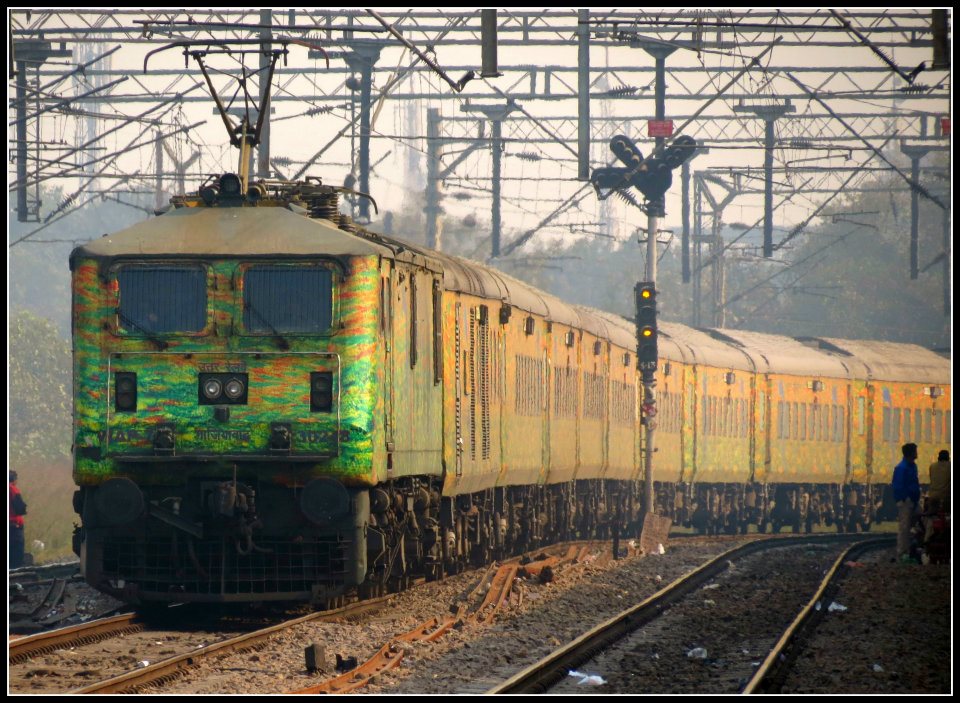 Coach type: India has two type of coaches, LHB and ICF. Rajdhani trains all have LHB coaches with all modern features. However, most Durontos have not yet been converted to LHB. There is also another type of coaching composition known as Hybrid LHB and there are Duronto trains which have this composition(like Howrah Duronto and Yeswantpur Duronto)