Chittaranjan Locomotive Works has rolled out the first pair of WAP-5 electric locomotives designed for top-and-tail operation on Tejas Express privately-operated passenger services.
CLW said its existing 6 000 hp WAP-5 design was well-suited for hauling fast passenger trains running at up to 160 km/h, but a single loco was limited to a maximum of 16 coaches and a banking loco could be required on steep gradients.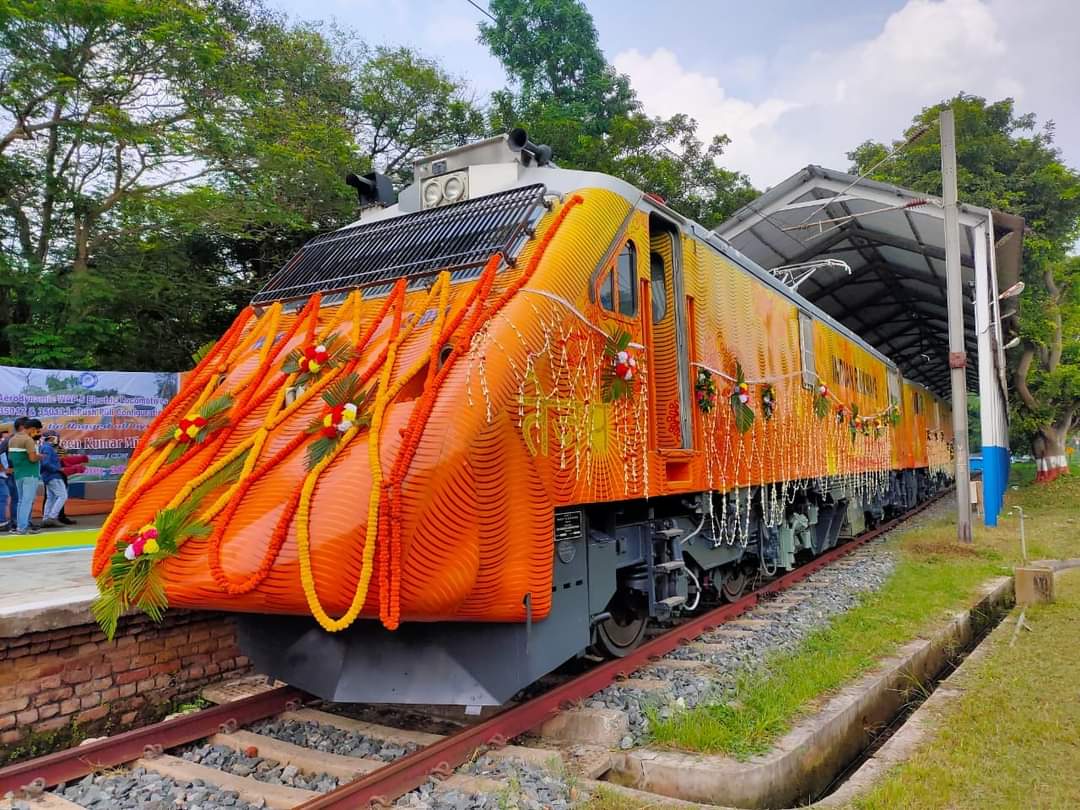 A twin-unit locomotive had previously been produced to haul heavier trains, and is now operating from the Electric Loco Shed at Ghaziabad. However, this results in high coupler forces, and the locomotives still need to run around the train at termini, which takes time.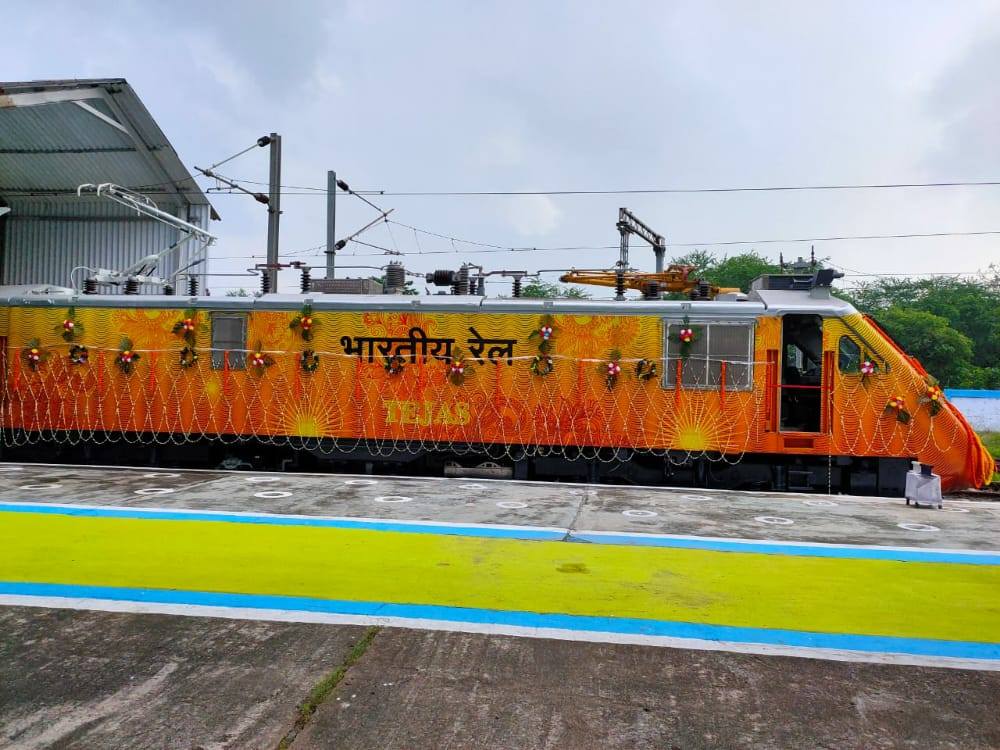 CLW's modifications to the WAP-5 design for top-and-tail operation include changes to the control systems and software to enable the locomotive at the rear of the train to be controlled from the leading loco. The driver's desk has also been modified to improve ergonomics, and the windscreen changed to improve the crew's view.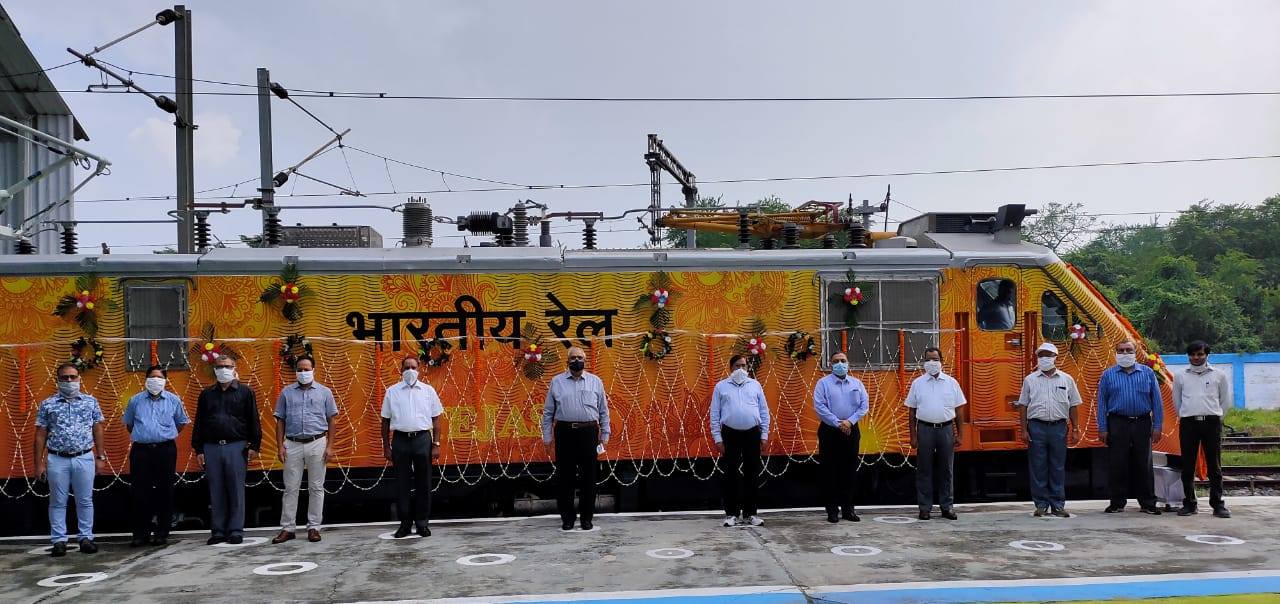 An aerodynamic front has been fitted to one end of each locomotive, to improve energy efficiency and stability when operating at higher speeds. The other end coupled to the train remains flat to minimise drag.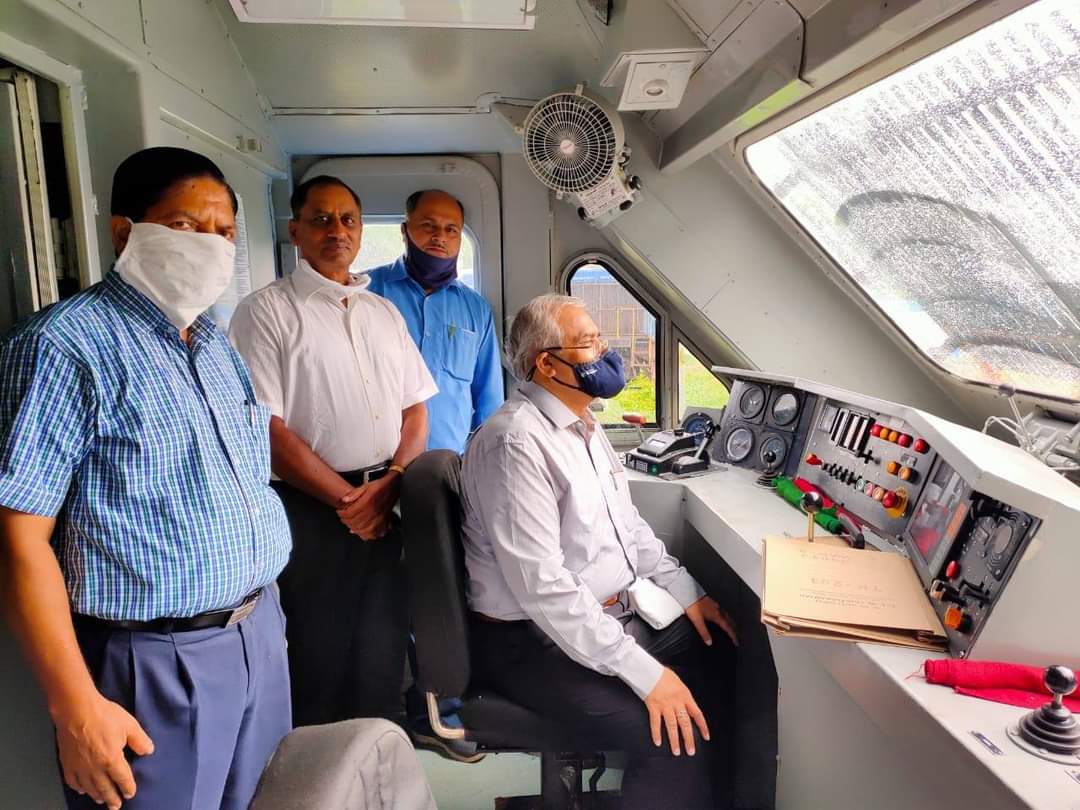 The locomotives can also provide hotel power for the train, eliminating the need to include a separate diesel power generator cars. This reduces noise and local emissions, and also increases capacity as the generator car can be replaced with another passenger coach within a given train length.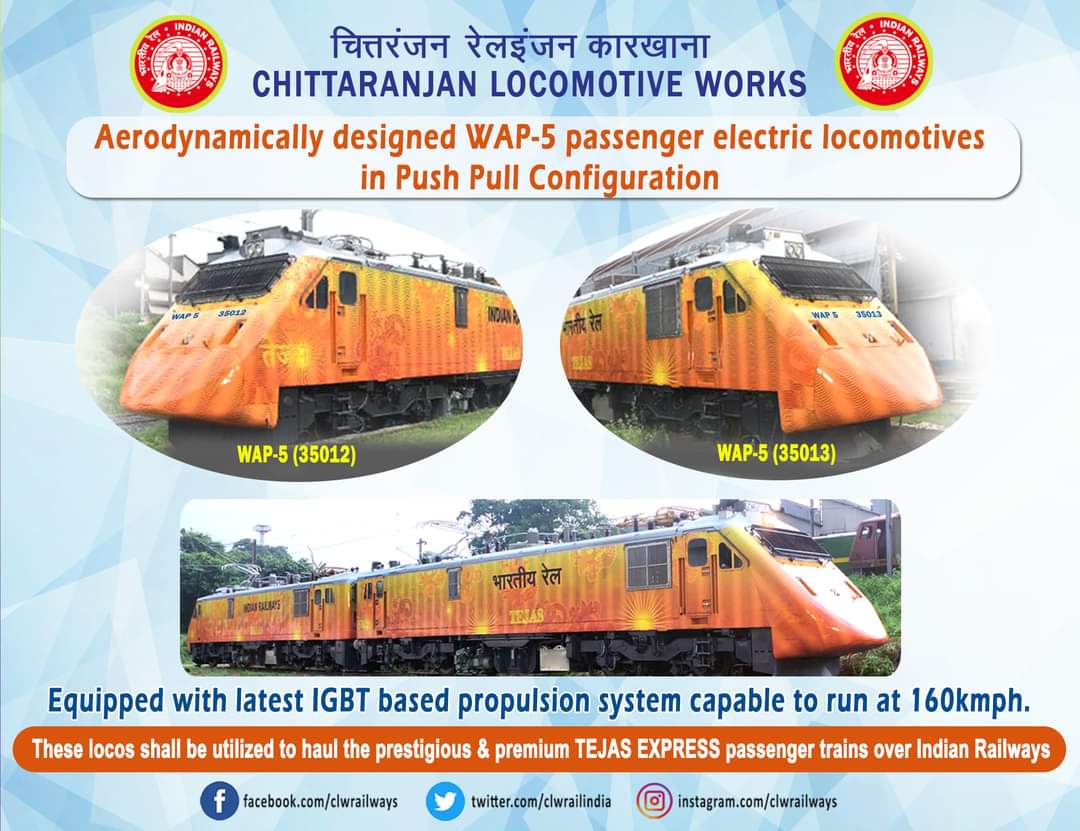 According to CLW, push-pull trainsets formed of locomotives and coaches are cheaper than multiple-units and easier to maintain, whilst also allowing more flexibility in train formation.
Source – Railway Gazette.