What are some of the unknown facts about Konkan railways?
Konkan Railway runs along the Indian west coast parallel to Arabian Sea and Western Ghats. It is an extremely beautiful and scenic route running from Maharashtra till Karnataka. The route and rail line is made and operated by Konkan Railway Corporation and was brought into focus by the dedicated efforts of Railway ministers belonging to this region.
Let us know some interesting facts about Konkan railways:
1. The presence of Arabian Sea and Western Ghats on either side of the track leads to a large number of tunnels and bridges throughout the route. The entire 760 kilometres long Konkan Railway corporation limited (KRCL) section has 1679 minor bridges, 174 Major bridges, over 90 tunnels and 59 stations.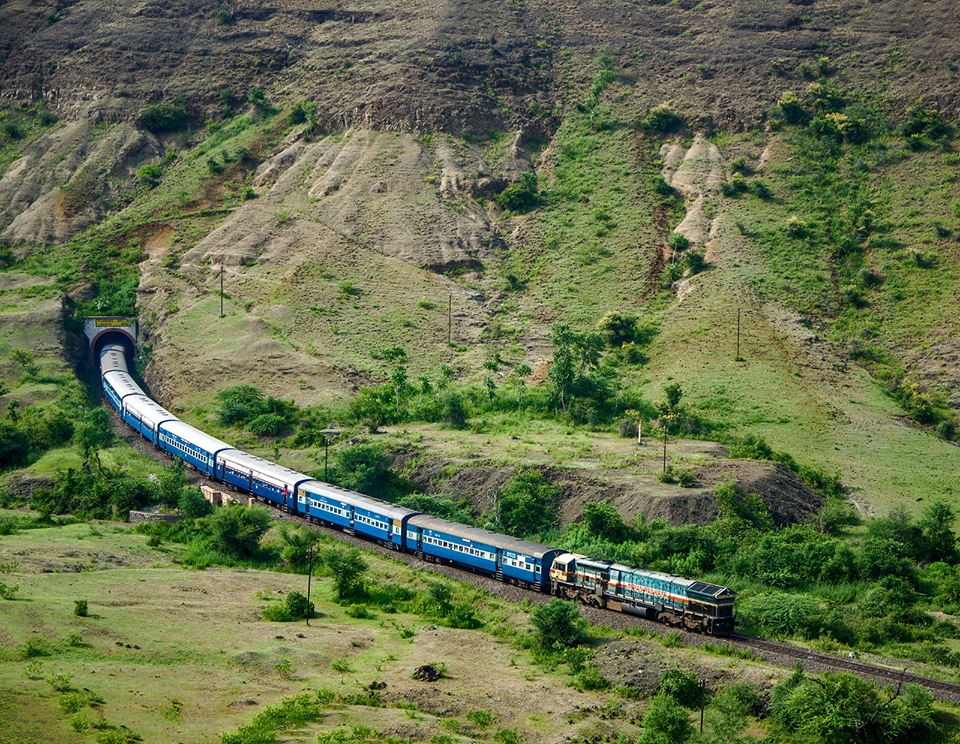 2. The Konkan railway line passes through 3 states of India – Goa, Maharashtra and Karnataka. There are 56 stations along the un-electrified line.
3. It runs 375 kms of its journey in Maharshtra, 110 kms in Goa and 245 kms through Karnataka.
4. Monsoons may cause massive landslides in this region. It therefore has two time tables- one for monsoon and another for regular season.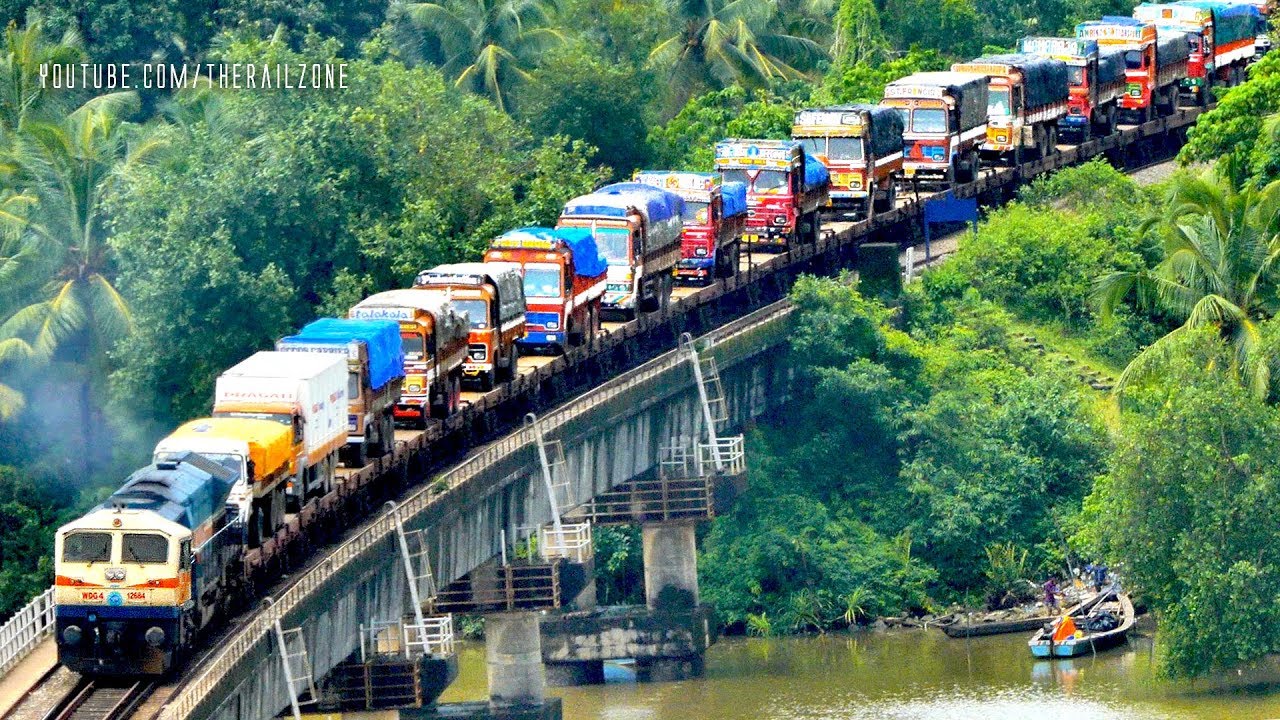 5. The Konkan railways passes through an area of Deccan plateau, that is prone to earthquakes. These may cause landslides and eventual material loss apart from grave loss of lives.
6. KRCL is a company owned by the Government of India, Indian Railways, State governments of Maharashtra, Goa, Karnataka and Kerala. The company is headquartered at CBD Belapur in Navi Mumbai, Maharashtra. The company was incorporated in the year 1990 under the able guidance of Mr. Sreedharan as the chairman and managing director.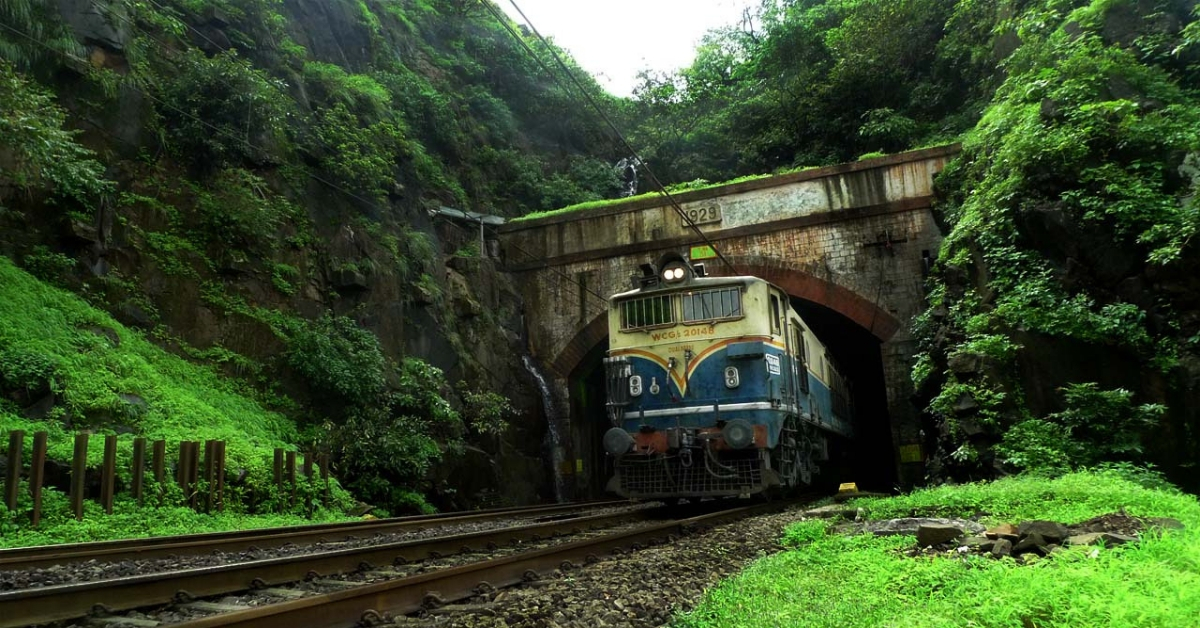 7. About 20 kilometres of the line, from Chainage 739.785 to 760.125, in under Southern Railway Palakkad Division. The remaining 740 kms of line (Chainage 0.000 to 739.785) is under Konkan Railway.
8. Konkan Railways were the first in the world to introduce "Ro-Ro" trains. Ro-Ro is an innovative concept of carrying loaded trucks on flat bed wagons. The service is available from Kolad (Near Roha in Maharashtra) to Verna (Goa) and Surathkal (Near Mangalore, Karnataka).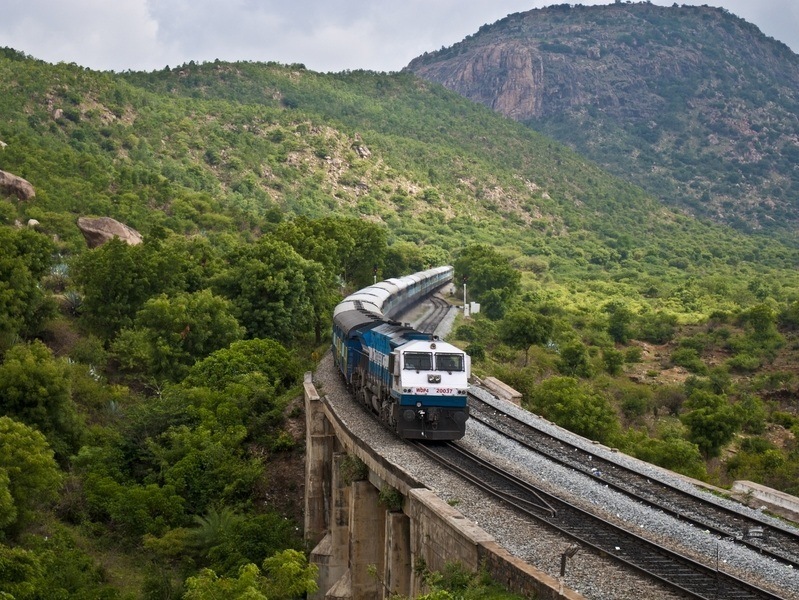 9. The first major black mark on the operational safety of Konkan Railway occured on June 21,2003. A holiday special (Train Number 904 – proceeding from Karwar (in Karnataka) to Mumbai Central) met with an accident between Vaibhavwadi and Rajapur Road stations. A landslide had reportedly occured at the entrance of a tunnel. The train collided with the fallen mass, and resulted in a derailment.
10. Mandvi Express is an ISO certified train on this route and was awarded for its best pantry service.
Note: All the information is taken from different sources and writer do not claim for the 100% accuracy. You can suggest edits if required.