Video of Tamil Nadu cop daring protesters to attack bus during Kerala hartal goes viral
Over the last two days in Kerala, more than a hundred buses belonging to the Kerala State Road Transport Corporation (KSRTC) have been attacked and vandalised during protests over the Sabarimala issue.
While there were pitched battles between police personnel and protesters across Kerala, a video of a Tamil Nadu police officer taking on a group of protesters has gone viral. Kaliyikkavila SI Mohana Iyer had displayed exemplary courage on the Kerala- Tamil Nadu border during Thursday's hartal and ensured that no KSRTC bus that passed that way was damaged.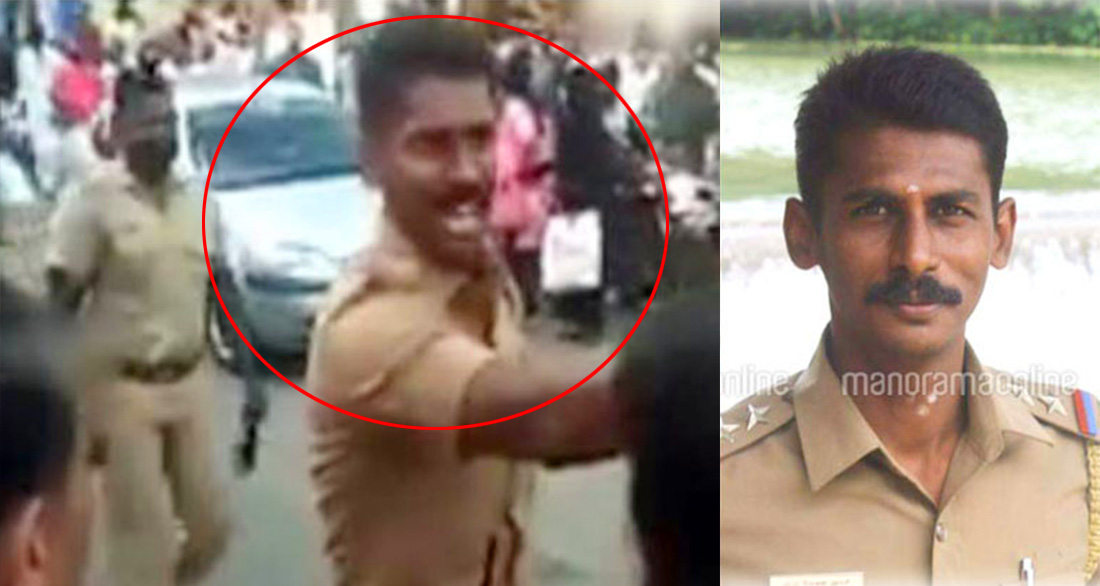 The officer reportedly took on the protesters in Kaliyikkavila, which is located on Kerala's southern border with Tamil Nadu, near Parassala. A video aired by news channel 'News 7' shows the officer daring the protesters to touch a state transport vehicle.
Mohana Iyer is getting praise on social media for single-handedly challenging the mob of protesters to vandalise a public vehicle. "If you're a man, come touch the vehicle," the angry officer is heard telling the protesters, his finger pointed at the mob.
"After I succeeded in dissuading the agitators from pelting stones at KSRTC buses and images of the incident were circulated widely on social media, I am flooded with congratulatory messages from both Tamil Nadu and Kerala," added Iyer.
The police officer's firm stand took the agitators by surprise and they could not match him in courage. All the blocked buses were soon allowed to leave without any damage. When the visuals of this real-life drama became viral on the social media, Thachankary contacted Tamil Nadu ADGP Shailendra Babu, who is also his batch mate, and obtained the SI's phone number.
Thachankary presented a citation as well as a cash prize of Rs 1,000 to Iyer in recognition of his service to KSRTC. The Transport Corporation MD also called Iyer over phone to express his gratitude, to which the Tamil Nadu police officer replied that he was a fan of Thachankary since childhood.
News – Indian Express, Malayala Manorama.