Vayu Vajra journey may reduce shopping bills at airport terminal
Soon, your bus ride to Kempegowda International Airport (KIA) might be rewarding, helping you avail discounted prices at shops in the terminal. Travelling by BMTC Vayu Vajra or KSRTC Flybus to KIA, according to a recent proposal, will fetch passengers reward points that can be redeemed at almost all shops in the airport, including food, retail and stationery outlets.
"We are trying to facilitate a system on our app (BLR Airport) to reward passengers travelling in BMTC Vayu Vajra or KSRTC Flybus to and from the airport. This will encourage more passengers to use public transport, which could help reduce traffic congestion," said a senior BIAL official.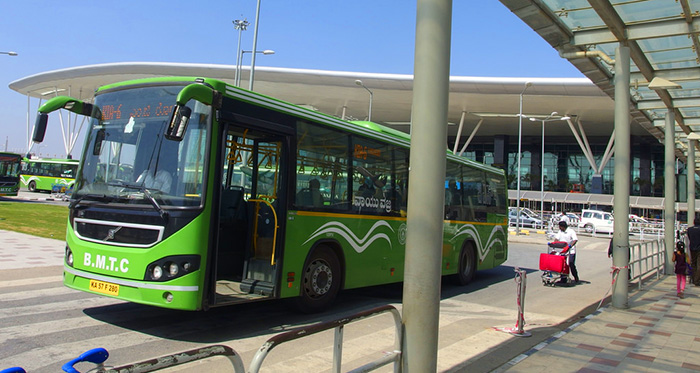 Check-in kiosks in more buses
BMTC operates about 100 AC Vayu Vajra buses on 15 routes to and from KIA. Recently, BIAL installed an automated check-in kiosk in a bus plying on KIAS-8 (Electronics City-KIA) on a pilot basis.
"We are overwhelmed by the response from passengers. We will soon extend the kiosk to a few more Vayu Vajra buses," said a BMTC official. The move is expected to help the transport, which is facing stiff competition from app-based cabs like Ola and Uber, which offer a cheaper ride than the AC buses.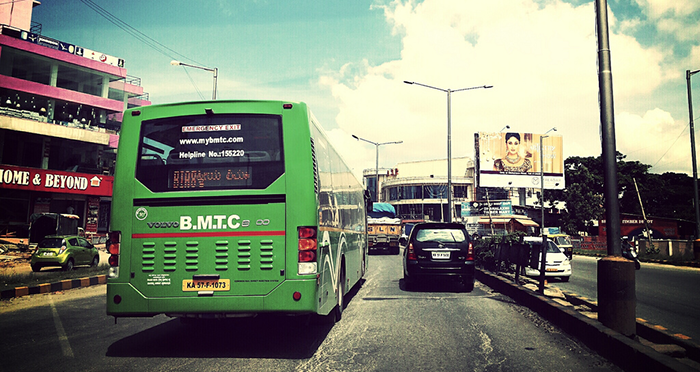 BMTC officials said they have introduced 15% discount for passengers travelling in a group of three or more on Vayu Vajra buses. Besides, fares from places like Mehkri Circle, Hebbal, Esteem Mall, Kogilu Cross and Hunasamaranahalli have been reduced to attract more passengers.
BIAL to tie up with airlines, travel portals
BIAL officials said they are working with airlines and travel portals to book KSRTC Flybus tickets along with flights. "We are working with portals like MakeMyTrip to facilitate a combined ticket, which would ensure smooth transit for long-distance travellers. It effectively means a passenger can get a boarding pass and bus ticket at the same time," said a senior BIAL official.