Top 5 Luxury Trains in India
Luxury train travel is one of the most exciting ways to spend time on a holiday. There are several types of luxury trains in the world. Out of the best luxury train journeys globally, there are 10 luxury trains that belong to India. They travel heritage and tourist routes in and around India. However once you step on one of these remarkable luxury trains to embark on this fascinating journey, it is an unforgettable experience of a lifetime.
Here we have pulled up the top 5 luxury trains in India. Your search for the best luxury trains will surely end here.
1. The Maharajas Express: Incredible Luxury Journey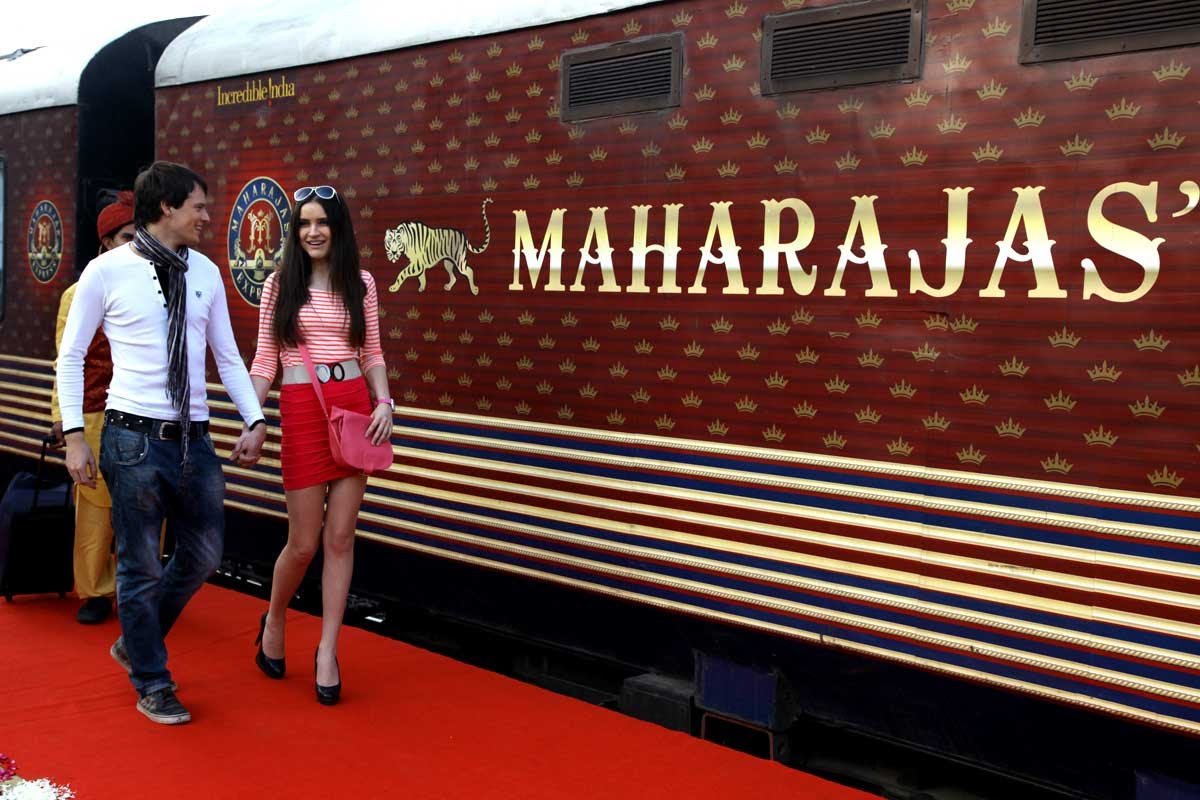 A portion of this luxury train is rebuilt so that you get the feel of being in a palace. It is sculpted with traditional design. There are luxury facilities on this journey lasting a week including exorbitant grand dining. There are various dining cars and the train stops at tourist attraction spots including the Indian Panorama, Treasures of India, Indian Splendour, Jewels of India and Gems of India. Like Orient Express in Europe, Maharajas Expressis for India.
2. Palace on Wheels: Experience Royal Life on the PoW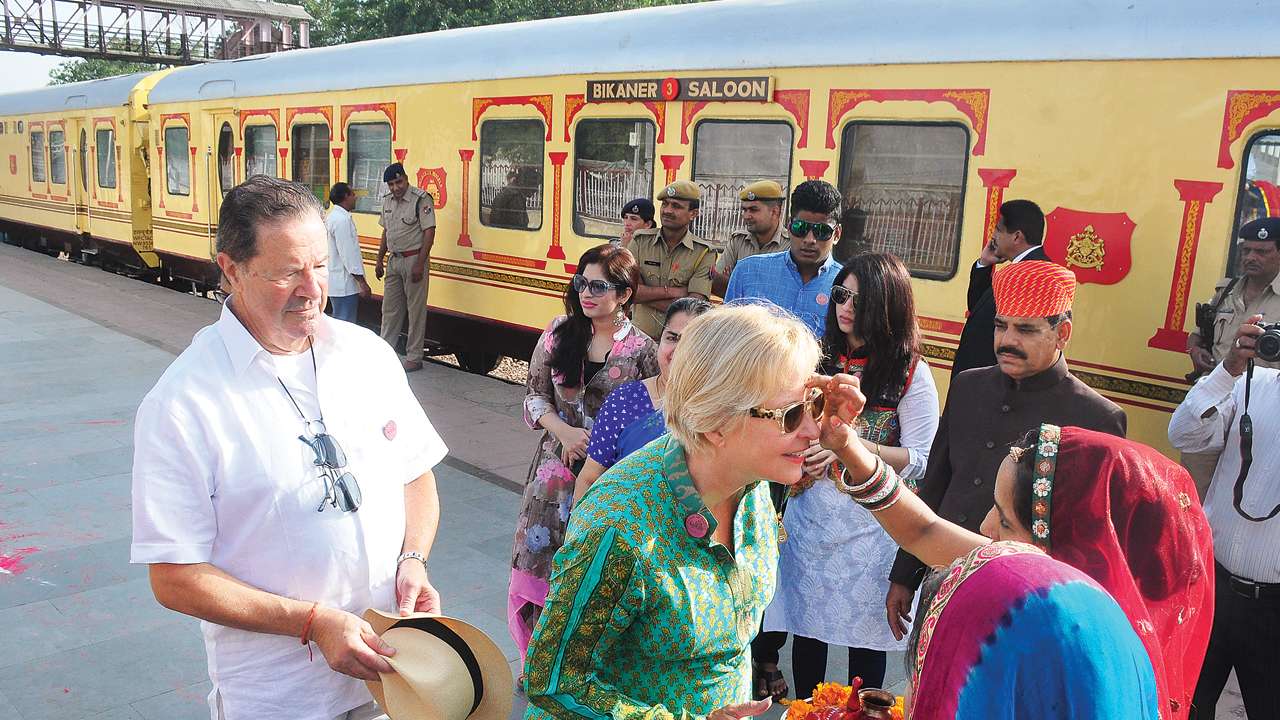 Experience the Royal Life of ancient Indian Rulers on the Palace on Wheels. It is made to resemble palaces exclusively for you to relive those times. The luxury journey starts at the capital state of New Delhi. Cruise across historic sites listed with UNESCO. Go to palaces and old monuments in Jaipur, Jaisalmar, Chittoudgarh, Chhattisgarh, Udaipur, Bharatpur and Agra inlcuding the Amber Fort & Jaipur Palace. Visit the Umaid Bhavan, Megharnath Fort, Agra Fort and romantic Taj Mahal. Flow with the waters at the Udaipur Lake and see the calm blue Picchola Waters. Go through the Ranthambore Wildlife Sanctuary. Ride a camel through the Sam Sand Dunes.
3. The Golden Chariot: Luxury Train for South India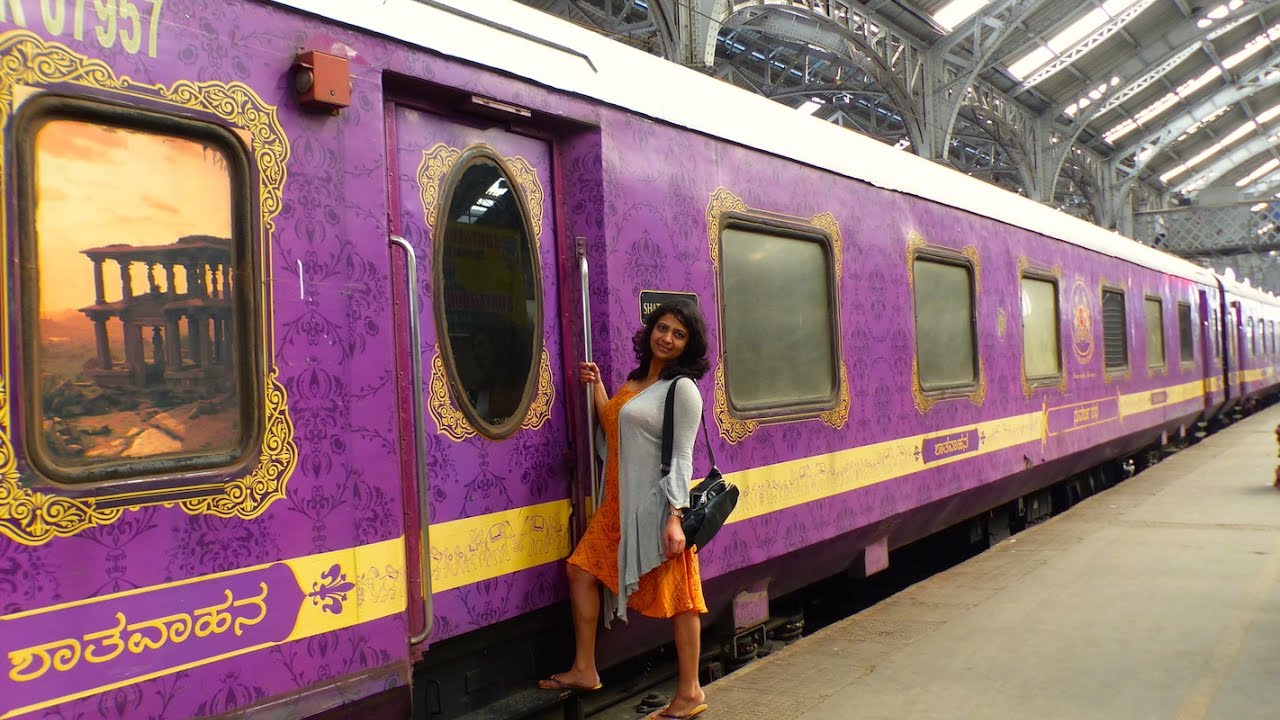 Experience the kingly ambience in south Indian tradition on the Golden Chariot Luxury Train. People and staff are warm and friendly. There are the most ancient sites to visit in Hampi. Hampi is located in the state of Karnataka and is recognized as a UNESCO World Heritage Site. Also, visit the coasts of the Arabian Sea on the coastal shores of Goa Beaches in the 8 Days and 7 Nights Luxury Journey. The journey of Golden Chariot Luxury Train is divided in two major journey like Pride of South and Splendour of South .
4. Deccan Odyssey: Get Pampered By Luxury Ambience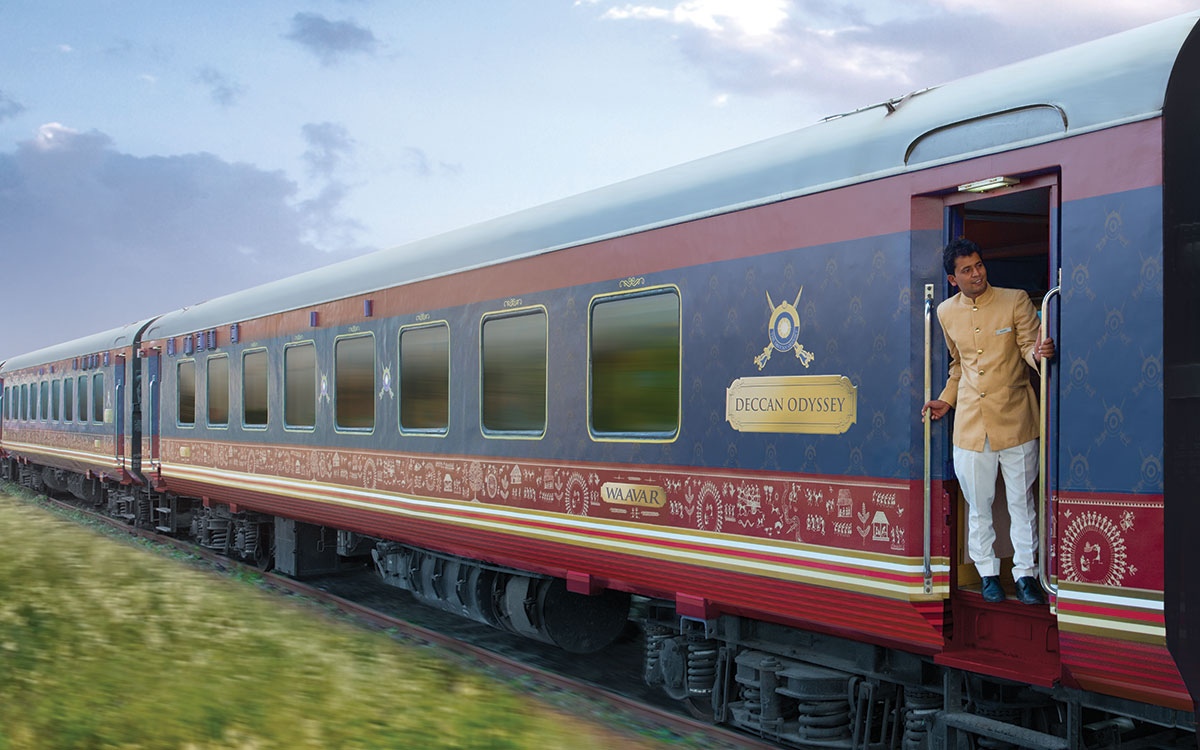 This is a joint venture of the Indian Railways and the Maharashtra Government. This luxury journey consists of 8 Days / 7 Nights tour. It tours the coastal regions of Goa. Get pampered as the staff is impeccable and friendly. Get pampered by the world class luxuries on top of the train journey. The ambience on the Deccan Odyssey Luxury Train will make this journey memorable for your life.
5. Royal Rajasthan on Wheels: Cruise across Forts and Temples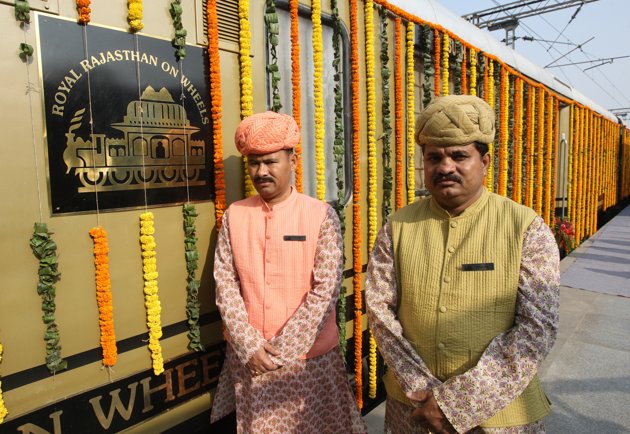 This amazing luxury cruise will start at the national capital called Delhi. This sandy Rajasthan Luxury train goes through the state of Rajasthan into the large central state called Madhya Pradesh famous for Khajuraho temples. There are amazing spiritual sites and temples to visit especially in Varanasi which is considered a holy city. Then the train touches Agra, a famous tourist spot. There are several sites famous in this region including the Agra Fort and the iconic Taj Mahal etc. Get a grand Royal Rajasthan ambience on this luxury journey that lasts 7 days.
All these mesmerizing luxury train journeys are worth travelling at least once in your entire lifetime. There are world class facilities and stopovers for some journeys. There are some journeys that last for over a week and some only a couple of days long. Overall the journey with kingly ambience and royal pampering will come to an end. But you can definitely take away the memories with you and live them over a lifetime.