Stunt driver attempts world's fastest side wheelie in a car
Forty-one year old professional stunt driver Vesa Kivimäki recently teamed up with tyre manufacturer Nokian Tyres to attempt to break the world record for the Fastest side wheelie in a car – a record that has remained unbeaten for 19 years.
On an airport runway in Seinäjoki, Finland, the daring driver raced into the record books on two wheels at a blinding speed of 186.269 km/h (115.742 mph).
Vesa says that he has been driving since the age of six and told Guinness World Records: "It has been my dream for 15 years to be the record holder for the fastest side wheelie in a car."
The record was achieved in a diesel BMW 330 fitted with Nokian tyre, with the speed measured over a set distance of 100 metres (328 ft).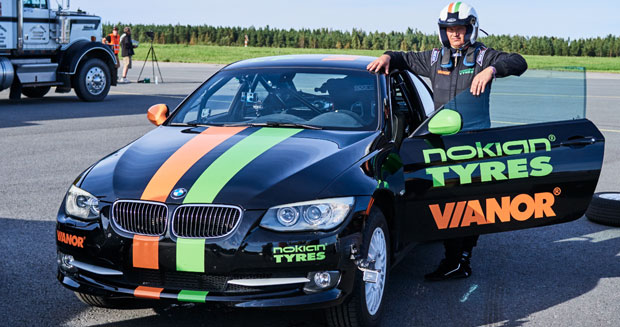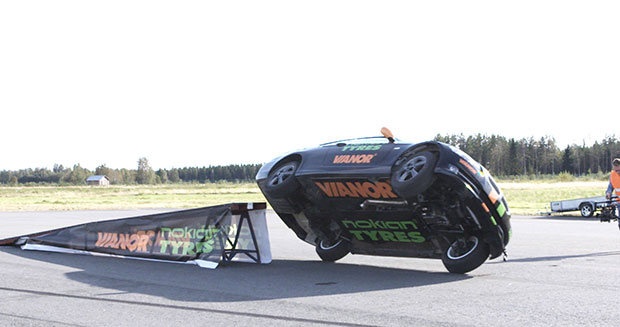 Vesa broke the previous record of 181.25 km/h (112.62 mph) that was set over a 100 m flying start by Göran Eliason from Sweden on the two wheels of a Volvo 850 Turbo in Såtenäs, Sweden back in 1997.