Pre – Wedding Photography and Video Shot in KSRTC Bus Stand
The new suave trend in the market, the thing on every about to get married couple's bucket list – pre wedding photoshoot has become part of every pre wedding planning. Here we are sharing a different pre-wedding photography and Videography of Pramod (KSRTC Staff) and Parvathi which shot in KSRTC Stand.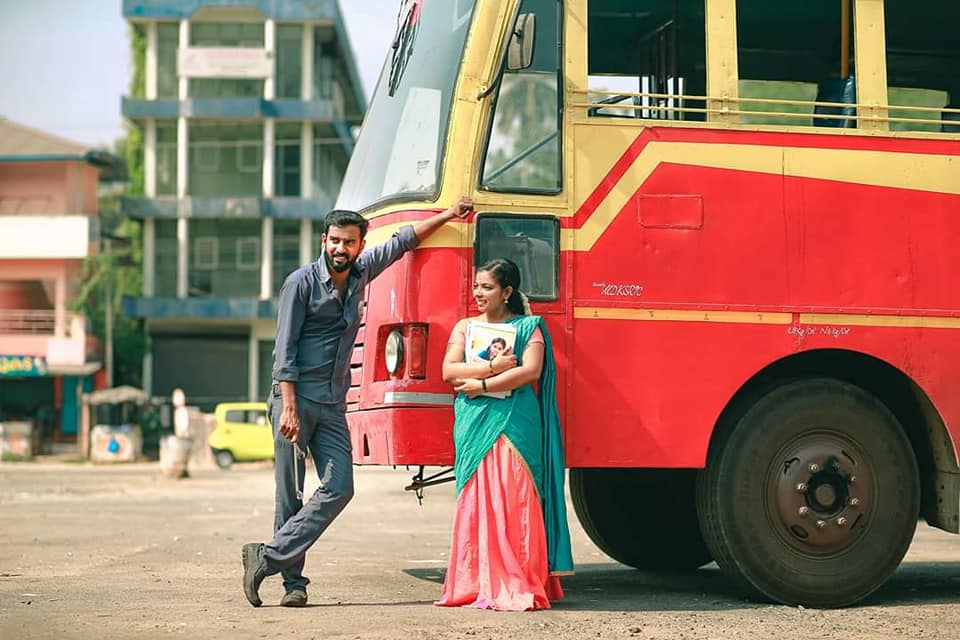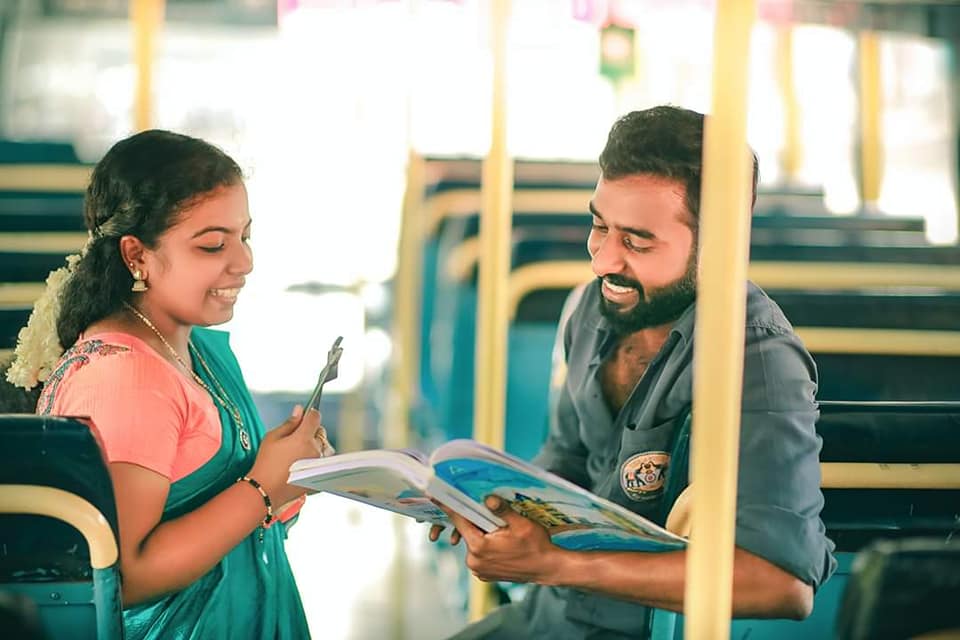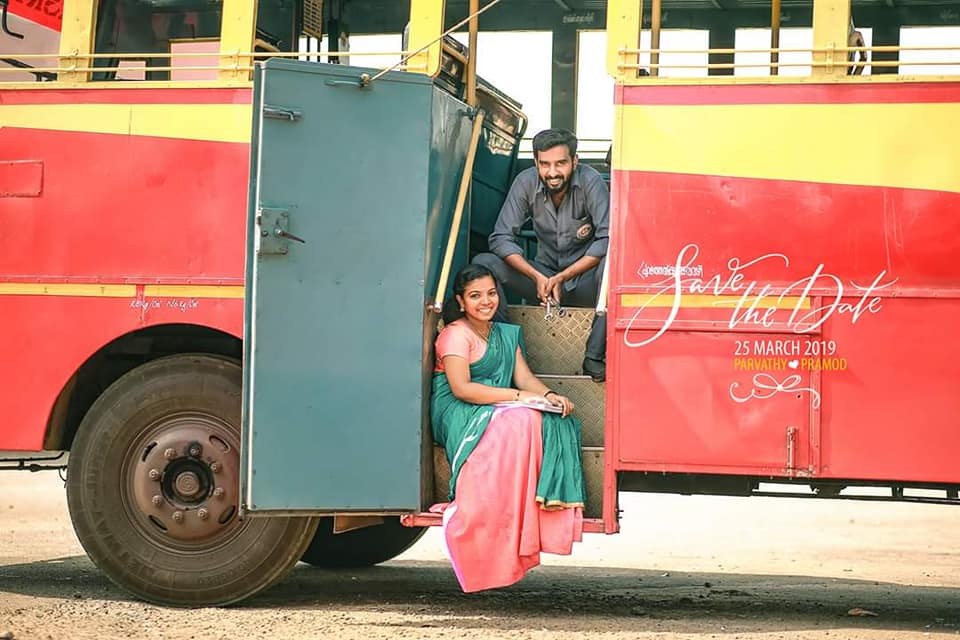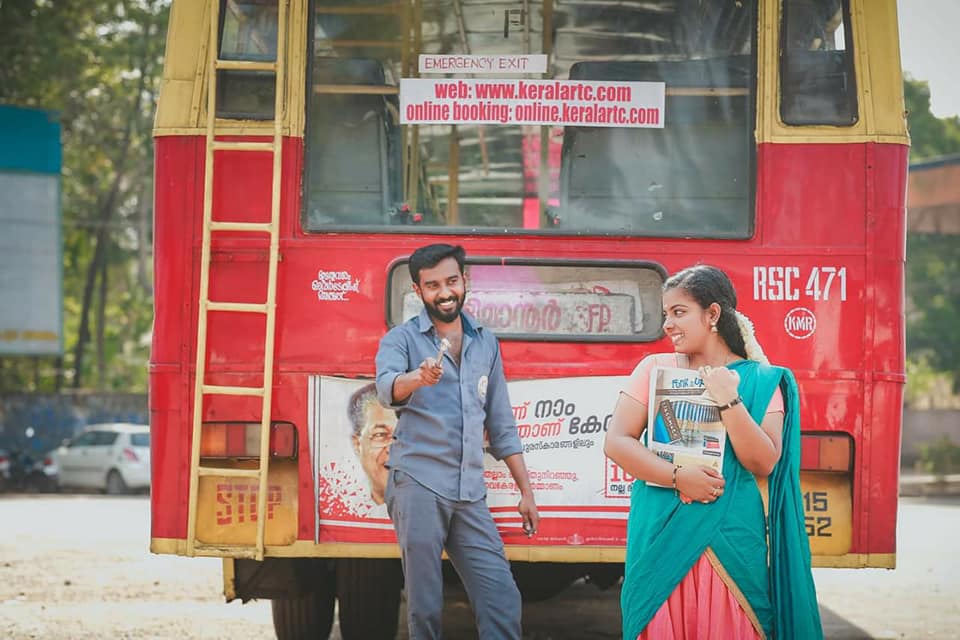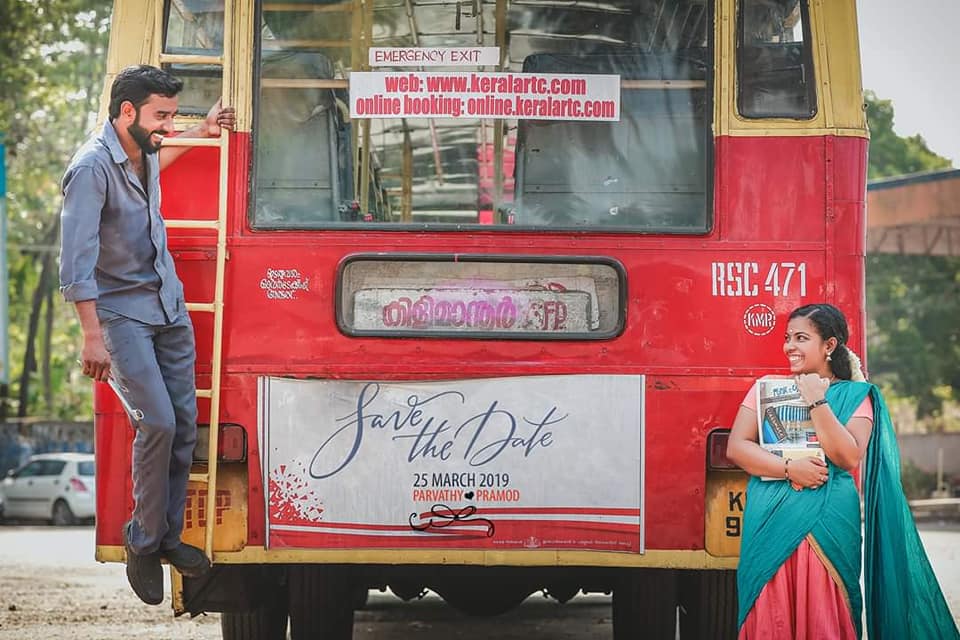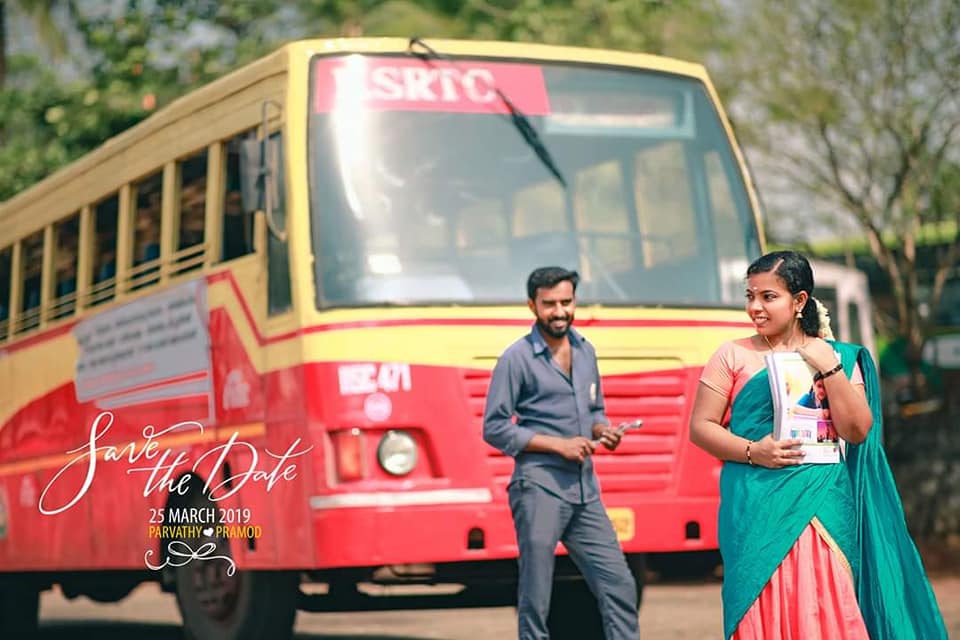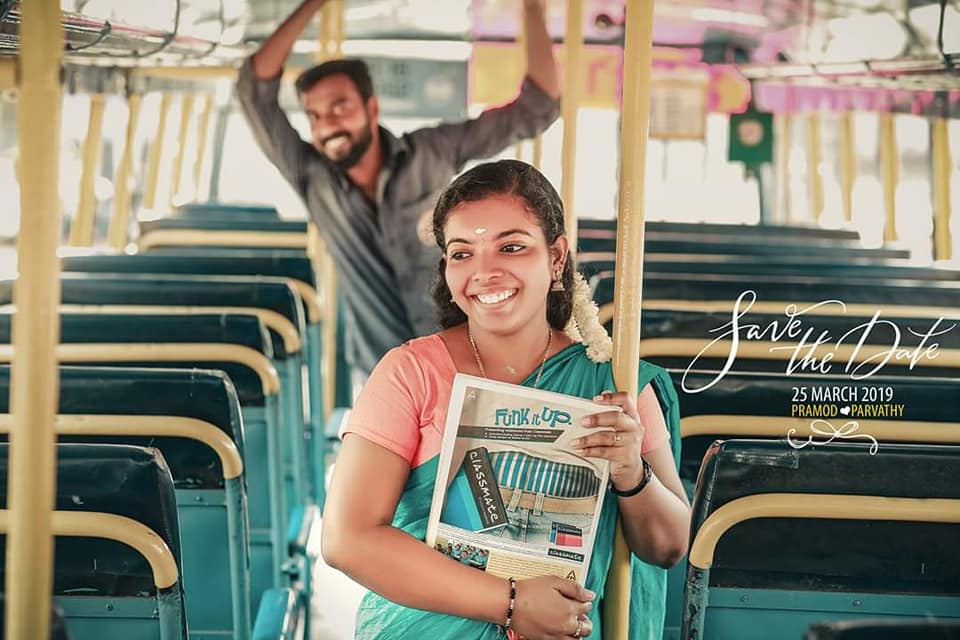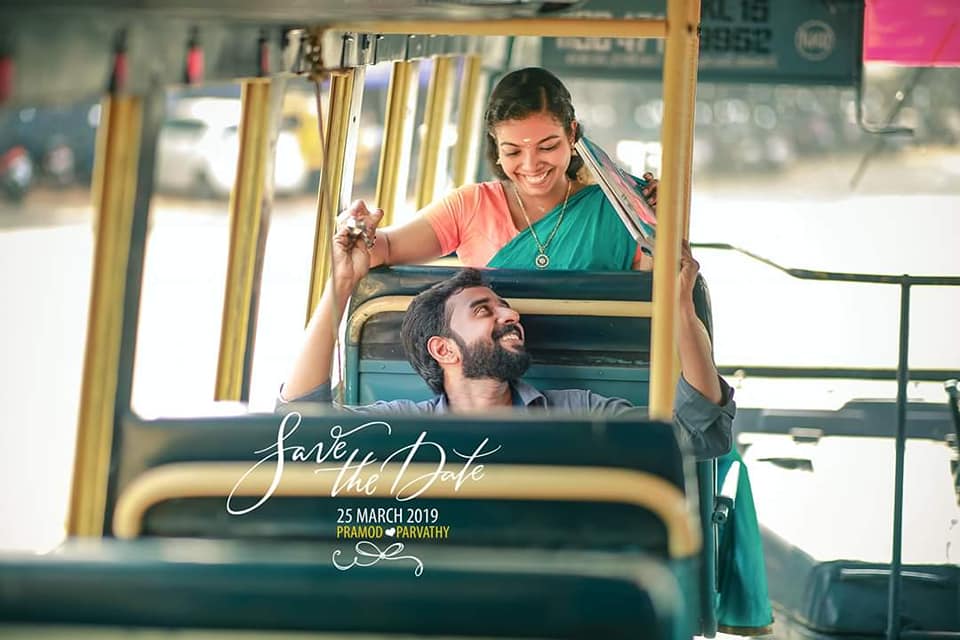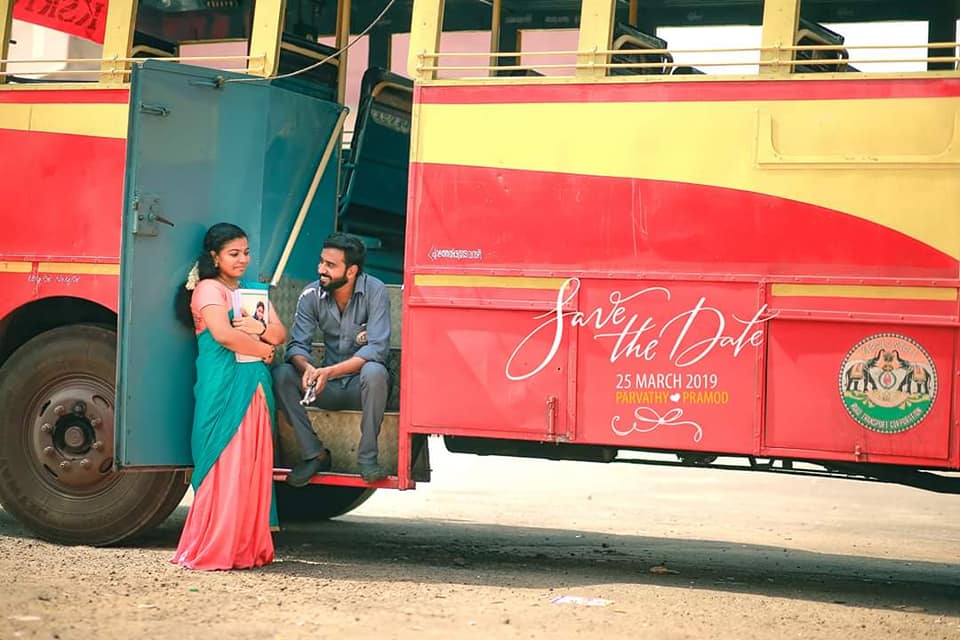 The Groom, Pramod is working as a Mechanic in KSRTC Kilmanoor Depot. However, new experimental photos receive more acceptance than the modern day drone-shot albums. At this rate, cameraman Praveen Balachandran, a native of Trivandrum, became successful in making KSRTC buses as his outdoor frame to shoot a marriage album.
New Pre-wedding photo shoot idea is what we all would love to know this wedding season. Those time and era of awkward poses and irritating photographers telling us how to stand are gone.
Save the date # pramod+parvathi
Those photo shoots just solved one purpose, and that was to irritate the couple. But now with the grace of social media and the blessings of those irritated couples, the concept of pre-wedding photo shoots have drastically changed. The couple nowadays cherishes the pre-wedding time spent together that in turn helps build their bond of love.
Making weddings more beautiful and memorable, pre-wedding photo shoot ideas has become a must-have activity, making a wedding feel incomplete without having one.
Photos and Video – Praveen Balachandran.