MS Dhoni Buys Rare Army-Sourced Nissan Jonga
Former captain of the Indian Cricket Team, MS Dhoni recently acquired a Nissan Jonga 1 Ton in a bright green shade. Once used by the Indian Armed Forces, the vehicle bought by Dhoni is a Nissan 4W73 series truck that has been modified extensively by SD Offroaders Nakodar.
The mod house has modified and sold a lot of Jongas and 1 Ton among other off-roaders in past but this one is a bit special since it's bought by none other than our captain cool himself. Check out a full walkaround of Dhoni's latest buy in the video below.
Dhoni's garage has no dearth of high-end exotic vehicles. He even owns the mighty Hummer H2 which is the baddest of the lot. However, him buying a Jonga 1 Ton shows that he's a true petrolhead apart from being a world-class cricketer. Check out these images which show his latest ride inside out.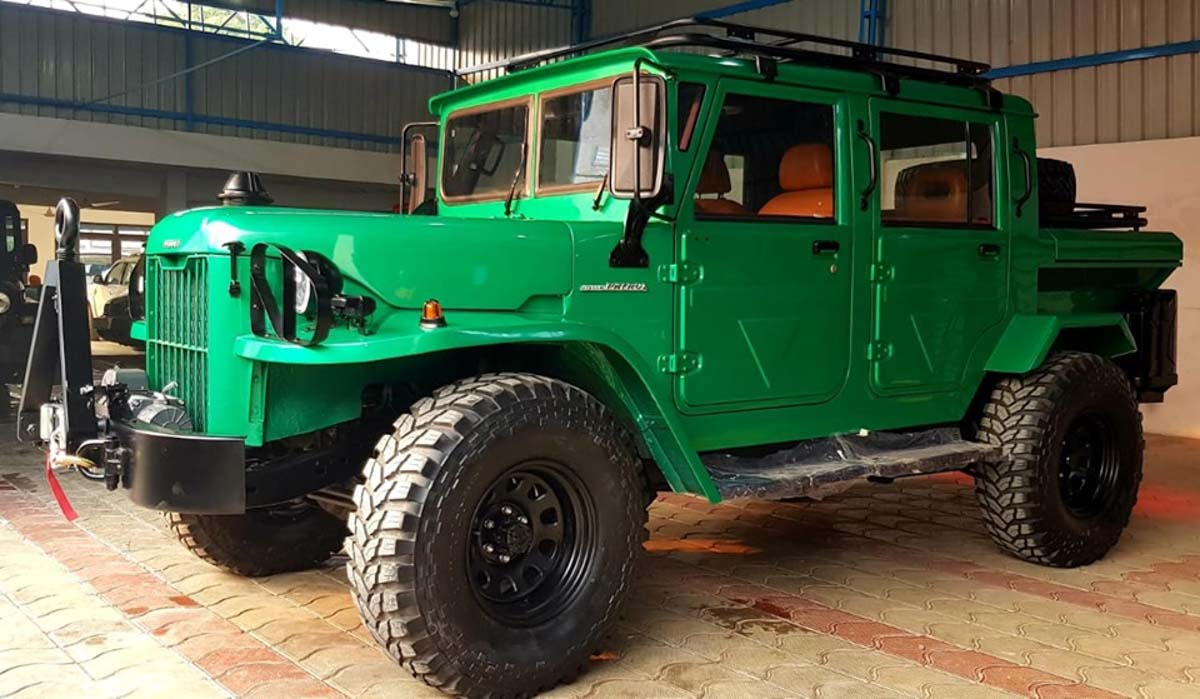 Nissan Jongas are actually a pretty rare sight in India because they were mainly used as military vehicles. Jonga here is an acronym for Jabalpur Ordnance and Guncarriage Assembly (JONGA). It was actually an earlier generation Nissan Patrol model (P60). The one Dhoni bought was known as the 1 Ton but is actually a 4W70 series vehicle.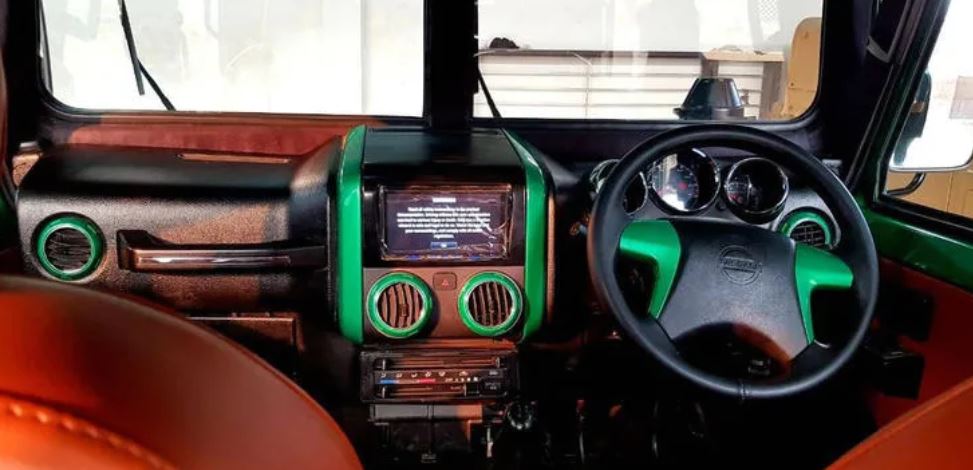 The 4W70 series vehicles date back to the 1950s and were based on the Dodge M37. The 4W70 was built on Dodge M37's chassis but used 4W60 series Nissan Patrol's drivetrain among other parts and had several body parts redesigned.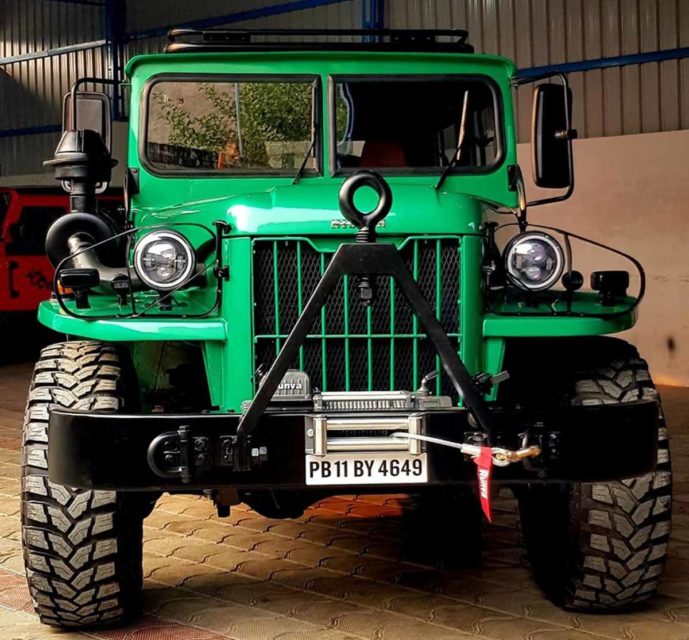 Due to its massive size, the 1 Ton leaves most people awestruck. Also, the rarity and intimidating looks of this vehicle make it an eye-catching sight on the public roads, especially because it stands out so much and is unlike any other vehicles on our roads.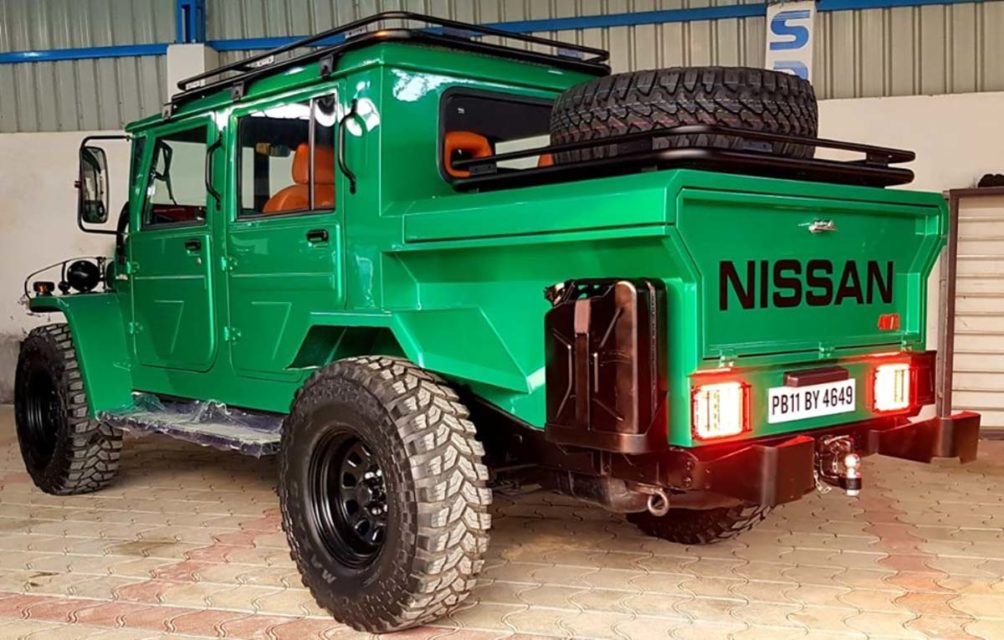 The one bought by Dhoni is far from original though and is basically a restored version by SD Offroaders Nakodar. It features a lot of modern-day body parts, custom bumper, doors which seem to be lifted off a Mahindra Bolero and butch tires. The bright green paint job makes it stick out of the crowd in a literal way.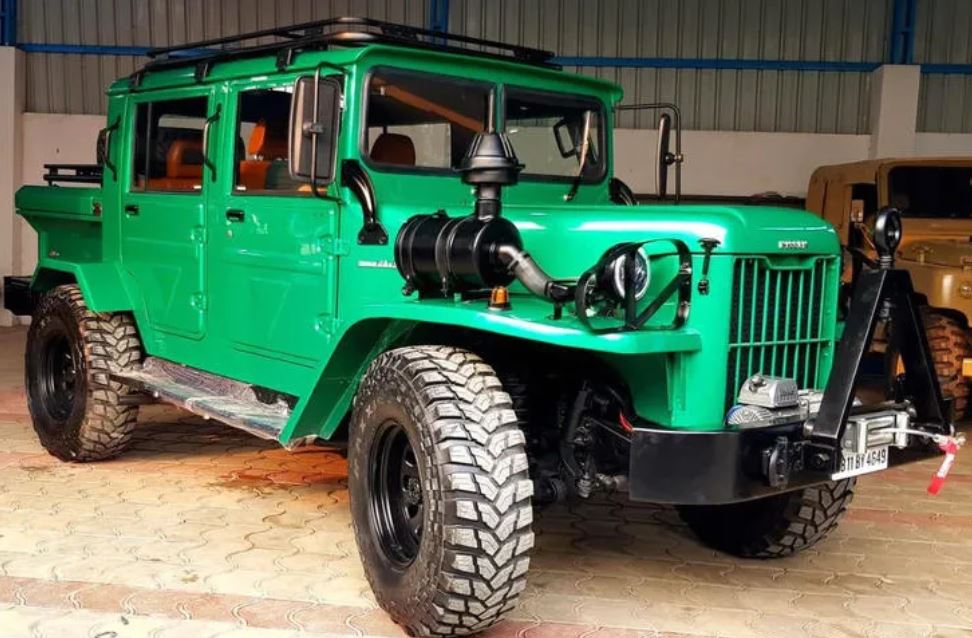 The Jonga was a trusted Army car for a long time and it was also sold to the civilians for a short period of time in India before it was discontinued from the market. Though they are not officially available anymore, modified examples of the Jonga are sold by several car body shops and mod houses.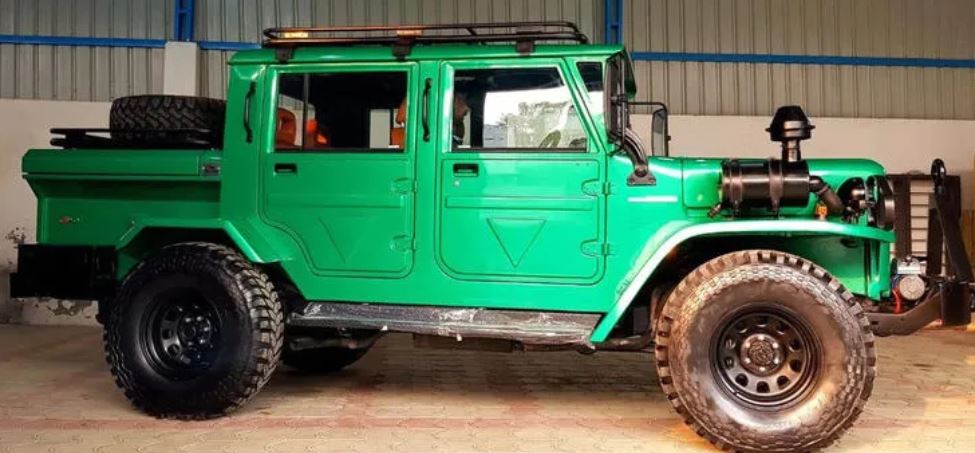 The interiors of Dhoni's 1 ton are again an amalgamation of bits and pieces from several cars. The dashboard and instrument cluster are from the Thar, Steering from a Nissan SUV while the seats and touch entertainment system are aftermarket pieces.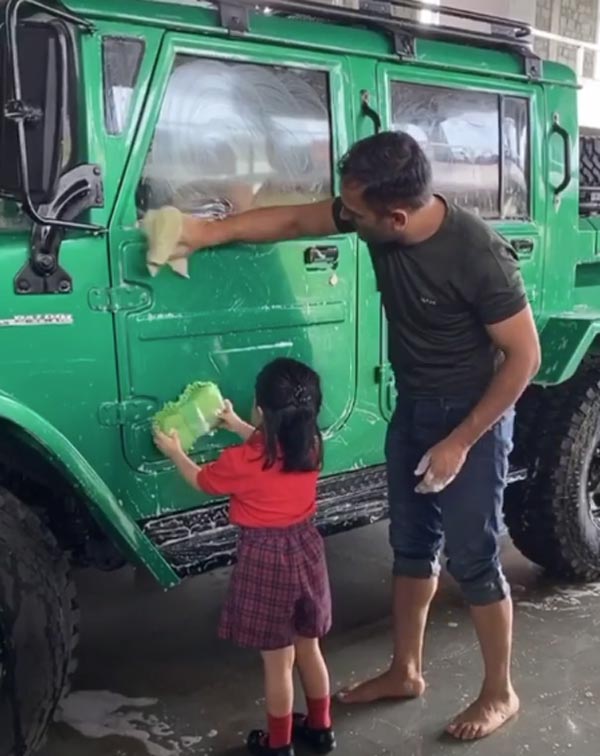 While the exact technical specifications of this car are not out yet, what we know is that it is powered by a 6-cylinder petrol engine and the power is sent to all the wheels in 4×4 layout.
Written By – Devesh Mishra, Source – Cartoq.