MEMU service between Mysuru and Bengaluru
Commuters between Mysuru and Bengaluru can look forward to yet another service between the two cities with the extension of the existing MEMU (Mainline Electric Multiple Unit) service that operates between Bengaluru city and Ramanagaram.
The MEMU service will depart from Bengaluru city on Wednesdays, Thursdays, Fridays, and Saturdays and the services from Mysuru will be on Thursdays, Fridays, Saturdays, and Sundays.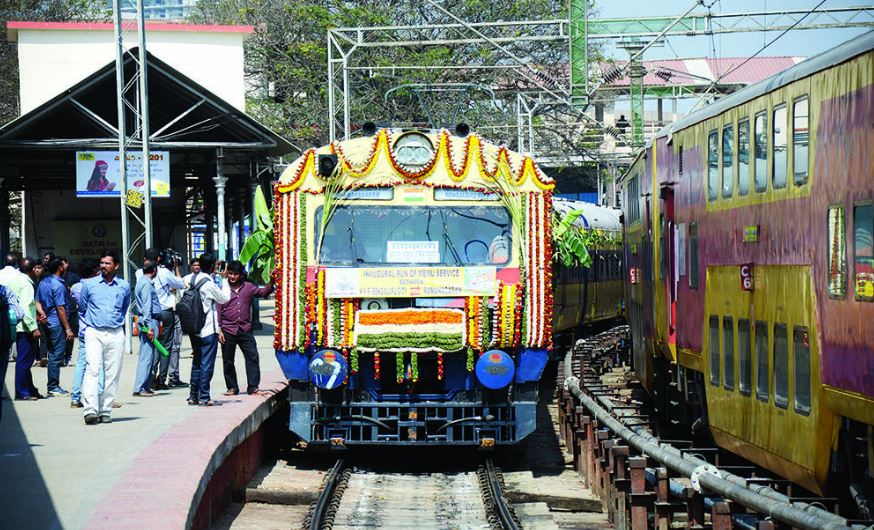 While the inaugural run of the extended service will be flagged off from Mysuru at 11 a.m. on Sunday by Pratap Simha, MP, the regular service from Bengaluru will commence on December 26 and from Mysuru on December 27.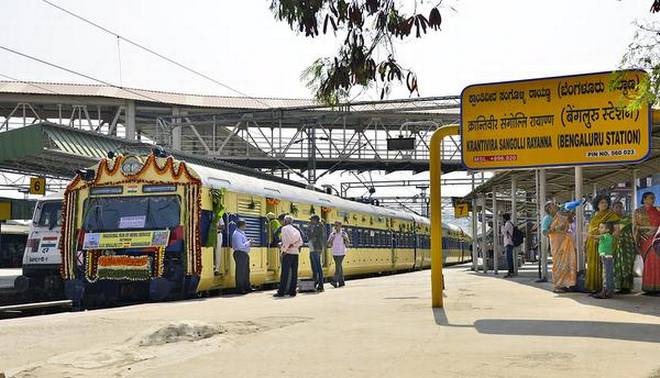 T.No. 06576 Mysuru-KSR Bengaluru City MEMU Special will depart from Mysuru at 4.45 p.m. and reach Bengaluru at 8.30 p.m. The corresponding service of T.No. 06575 KSR Bengaluru City-Mysuru MEMU Special will depart from Bengaluru at 7.55 p.m. and reach Mysuru at 10.50 p.m.
The train comprises 12 cars, including three motorcars and nine trailing cars, and Senior Divisional Commercial Manager S.G. Yatish said the MEMU service can attain a top speed of 110 kmph. While the seating capacity in motor coach is 55, the trailer coach has a seating capacity of 80. The capacity for standing passengers is 171 and 241, respectively, he added.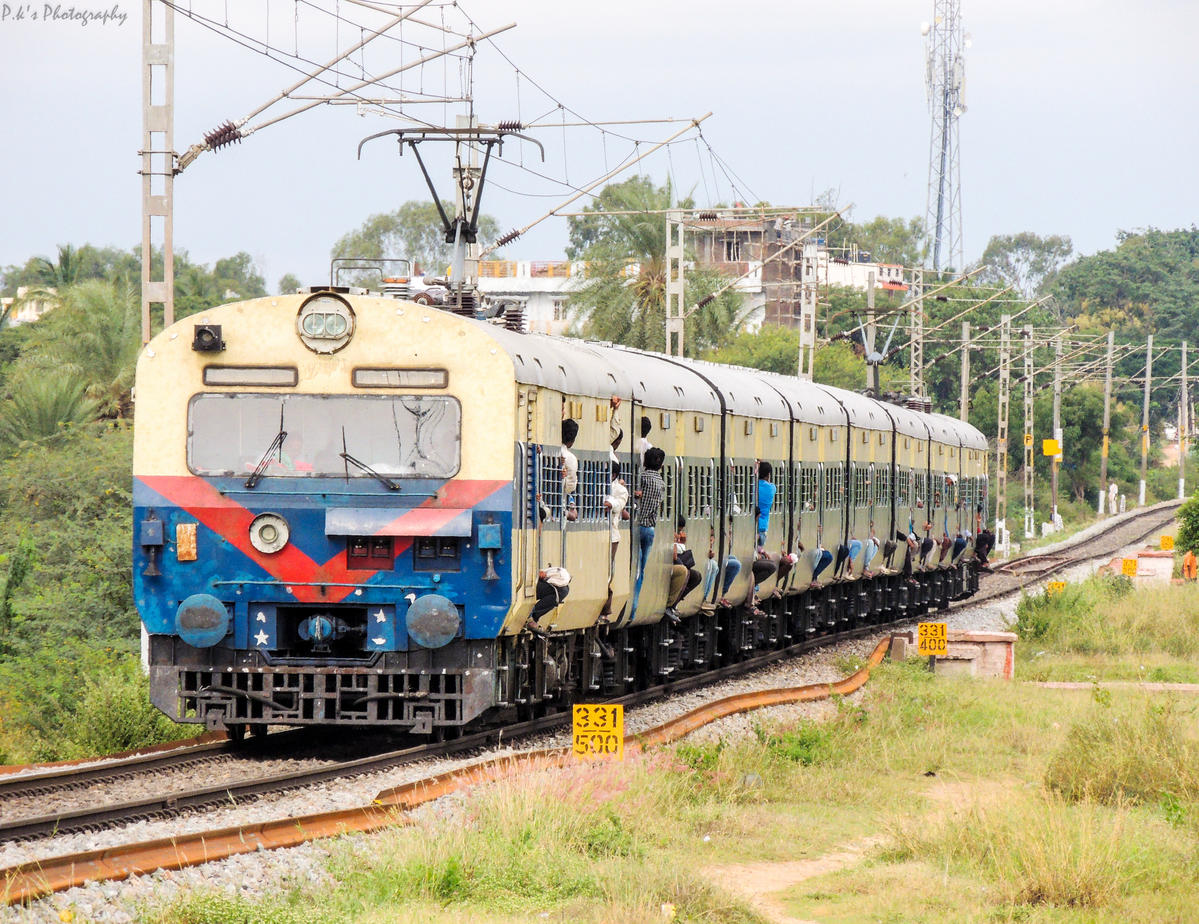 The trains will be provided with stoppages at Krishnadevaraya Halt, Nayandahalli, Jnanabharathi Halt, Kengeri, Hejjala, Bidadi, Ketohalli Halt, Ramanagaram, Channapatna, Mandya, Pandavapura, and Srirangapattana.
While the MEMU Special on its journey from Bengaluru will cover the distance in 2 hours and 55 minutes, in the return direction from Mysuru, the time taken is 3 hours and 45 minutes owing to a stoppage of 40 minutes at Ramangaram. A senior official said this is because the path is choked owing to many trains in the section around that time.
The MEMU services is expected to help a large number of daily commuters travelling from Mysuru, Mandya, Maddur and Channapatna to reach the suburban areas of Bengaluru such as Nayandahalli, Kengeri and Hejjala.