All the Indian states and Union Territories are currently under lockdown to contain the spread of the deadly coronavirus. While the central government has allowed a few sectors to start their operations with restrictions in place, the cops and authorities continue to stop the vehicles on the roads and ask for a valid curfew pass and reason for coming out of the homes.
In Araria, Bihar, a home guard in uniform followed the rules and stopped a vehicle for the same reason. However, the person inside the vehicle turned out to be a government official. He then punished the home guard Ganesh Lal Tatma for stopping his car.
The incident happened in Araria, Bihar where the senior agricultural officer, identified as Manoj Kumar asked the home guard who stopped his car to do 50 sit-ups. The video of the person doing sit-ups became viral on the internet and it has caused a lot of outrage among the social media platform users.
The Director-General of Police (DGP) of Bihar, Gupteshwar Pandey took note of the incident and asserted that strong action will be taken on the person after a probe. The authorities have issued a showcase notice to Manoj Kumar for making the home guard do the sit-ups. The showcase notice has been served by the Agricultural Minister of the state Prem Kumar.
The video, which is about 30 seconds long shows several people around the home guard who is doing sit-ups. Senior personnel of the home guard can be heard saying "How can you stop officer's car?". The District Agriculture Officer also sought an apology from Ganesh who can be seen with his hands folded and putting his head on the officer's feet.
The agriculture officer also abused the home guard and said that he is in a hurry because of a video conference that he has to attend. Otherwise, he would have made sure that the officer is sent to jail.
Currently, the incident is getting investigated and the Araria SP Dhurat Dayali Sablaram said to media that he has assigned the task to SDPO, who is preparing a report on the same.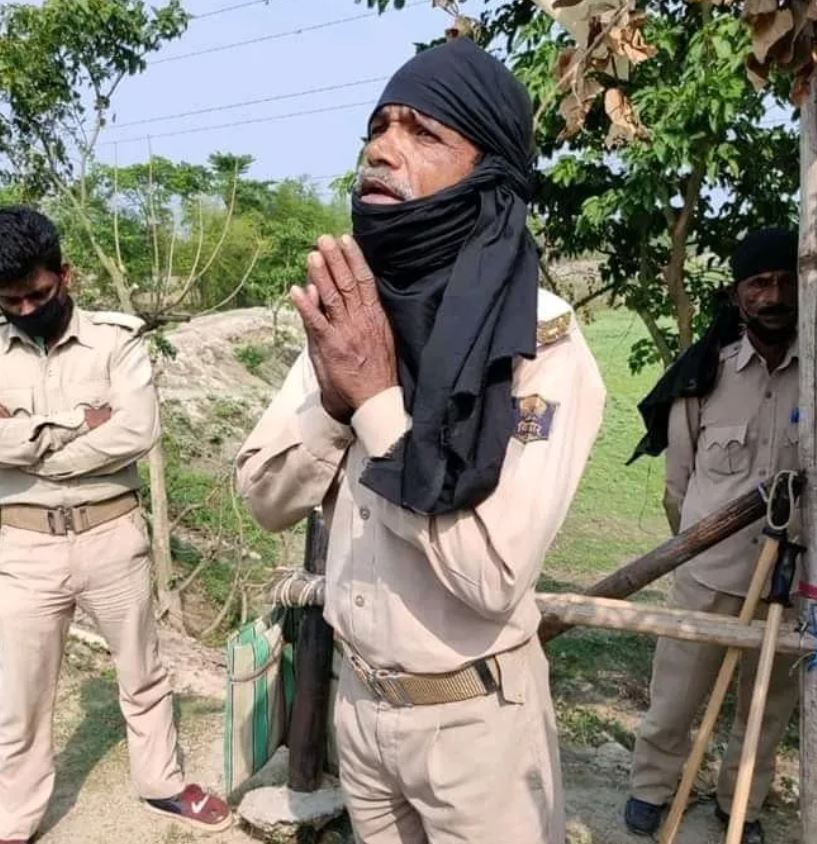 The police personnel on duty on the roads, health workers and sanitizing teams are on the first line to keep the spread of coronavirus in check. Acting in such a way with them is de-moralizing in every way.
In many other parts of the country, government officials have been turned away by the cops and authorities because of lockdown violations. In this need of hour, everyone including people in the powerful positions in the government need to follow the rules to ensure maximum containment of the coronavirus.
Written By – Shantonil Nag, Source – Cartoq.