Hardcore SMOKING ALCos of Indian Railways
HARDCORE CHUGGING and SMOKING ALCo powered Trains belching thick balck smoke worse than a Steam engine.. Wonder if I went into a Steam era ! Catch the hard core Smoking – Chugging action by various Indian Railway Shed ALCO's in this compilation.
The Loco classes captured in the Video are WDM-2 , WDM-3A , WDM-3D & WDG-3A. ALCO's any day are a treat to watch for a Rail fan's eye, starting from a cranking to a notching to a chugging to a acceleration the mechanism of a ALCo just ROCKS. So here comes a massive treat to the ALCo buffs out there !
Index of Trains Captured. ~16558 BANGALORE – MYSORE RAJYA RANI EXPRESS. Chandagiri Koppal. ~19301 INDORE – YESVANTPUR WEEKLY EXPRESS. Yelahanka. ~14003 MALDA TOWN – NEW DELHI EXPRESS . Adhyatmik Nagar . ~GOOTY WDM3D Duos BCNA Wagons. Bhairanayakanahalli ~12976 JAIPUR – MYSORE SF EXPRESS. Baiyappanahalli. ~12167 LOKMANYA TILAK T. – VARANASI SF EXPRESS . Bagra Tawa Bridge. ~12628 NEW DELHI – BANGALORE CITY KARNATAKA EXPRESS . Yelahanka. ~56503 BANGALORE CANTT. – VIJAYAWADA PASSENGER. Makalidurga. ~16202 SHIVAMOGGA TOWN – BANGALORE CITY, INTERCITY EXPRESS. Soldevanahalli. ~56225 BANGALORE CITY – TUMAKURU PASSENGER. Soldevanahalli.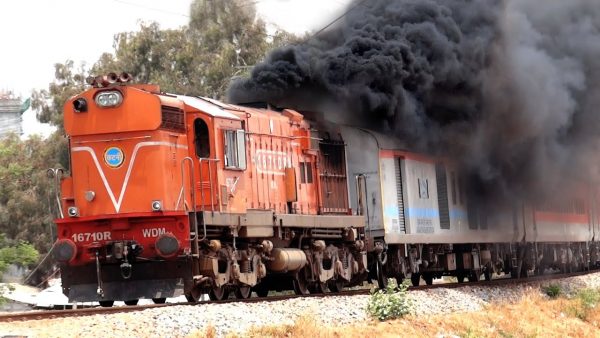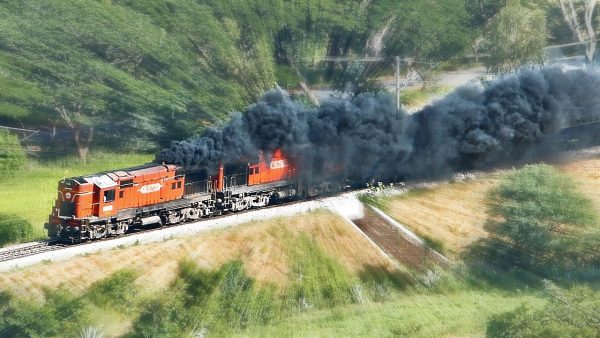 © The Rail Zone.