An Indian Restored Dodge Plymouth 1956
The Dodge Kingsway is an automobile built by Dodge for export markets. The Kingsway name was adopted for the 1946 models. Before that, the export models based on Plymouth models had no unique model names.
Kingsways were rebadged Plymouth vehicles, although they were often equipped with Dodge bumpers and trim. They were supposed to help overseas Dodge dealers to sell cars in a lower price class.
The first export models were made in 1935, and they continued through the 1959 model year, with many different body styles and variations depending on the market they were intended for and which Plymouth models were available at the time. They were built in either Detroit, Michigan, or in Windsor, Ontario, Canada.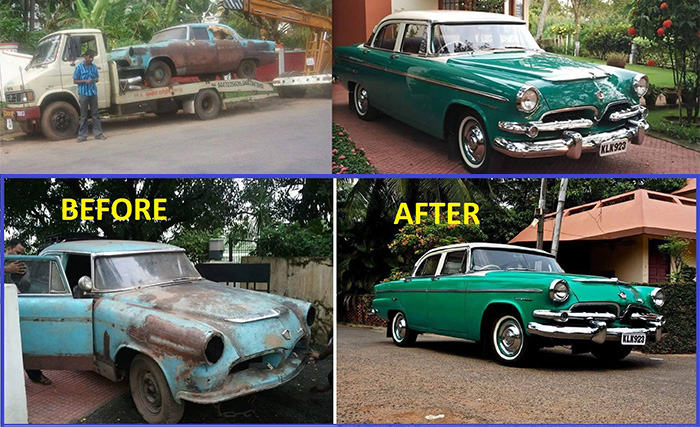 The Kingsway, along with the Plymouth Savoy, were also assembled in India by Premier Automobiles until the late 50's.