It's been over 24 hours since the ill-fated Air India Express flight from Dubai crash-landed at the Kozhikode International Airport on Friday evening. At least 19 people have been killed, and dozens more injured. The flight was part of the Vande Bharat Mission, carrying many who had lost their jobs and whose visas had expired in recent months.
As investigations into the tragic incident continue, here's what has transpired so far:
At 7.41 pm, an Air India Express aircraft with 190 people on board — 174 adult passengers, 10 infants, four cabin crew and two pilots — crashed while attempting to land at the Calicut International Airport. The airport has a tabletop runway, and the aircraft, while attempting to land, plunged 30 feet and broke into two parts.
Watch Video
Rescue efforts began shortly thereafter, with the police and fire and rescue force pressed into service, even as the rain continued to pour down on Karipur. Chief Minister Pinarayi Vijayan appointed Minister for Local Self Government AC Moideen to oversee relief work.
By 11.15 pm, the Union Civil Aviation Minister said that the death toll was at 16. This includes the two pilots, Captain Deepak Sathe and First Officer Akhilesh Kumar. By Saturday evening, the death toll was confirmed to be at 19.
By midnight, locals as well as officials completed the rescue and all passengers caught in the mishap were taken to hospitals in Kozhikode. They were taken to the Baby Memorial Hospital, Aster MIMS, Crescent Hospital, MCH Kozhikode, Meitra Hospital, BEACH Hospital, Red Crescent Hospital and Iqra Hospital. Local residents streamed into hospitals to donate blood for those injured.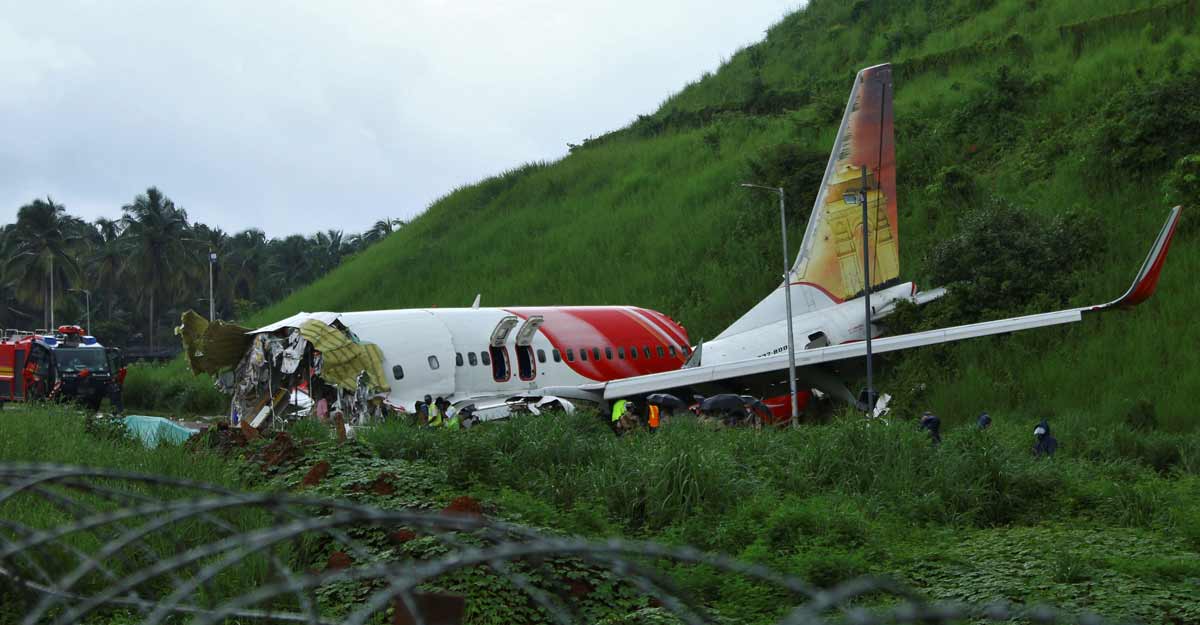 Prime Minister Narendra Modi expressed condolences over the mishap, and spoke to Chief Minister Pinarayi to extend the Union government's assistance. "Pained by the plane accident in Kozhikode. My thoughts are with those who lost their loved ones. May the injured recover at the earliest," he tweeted.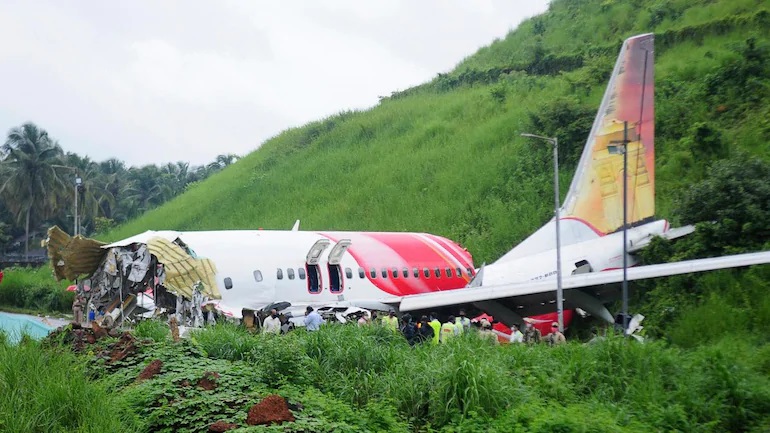 At least 19 persons have been reported dead in the accident. The deceased include Captain Deepak V Sathe and co-pilot First Officer Akhilesh Kumar.
The logo of Air India has turned black on social media for offering condolences to the families of the demised during the Kozhikode plane crash. Air India's official handles on social media have now been updated their cover and profile photos with its trademark logo appearing in white against the black background.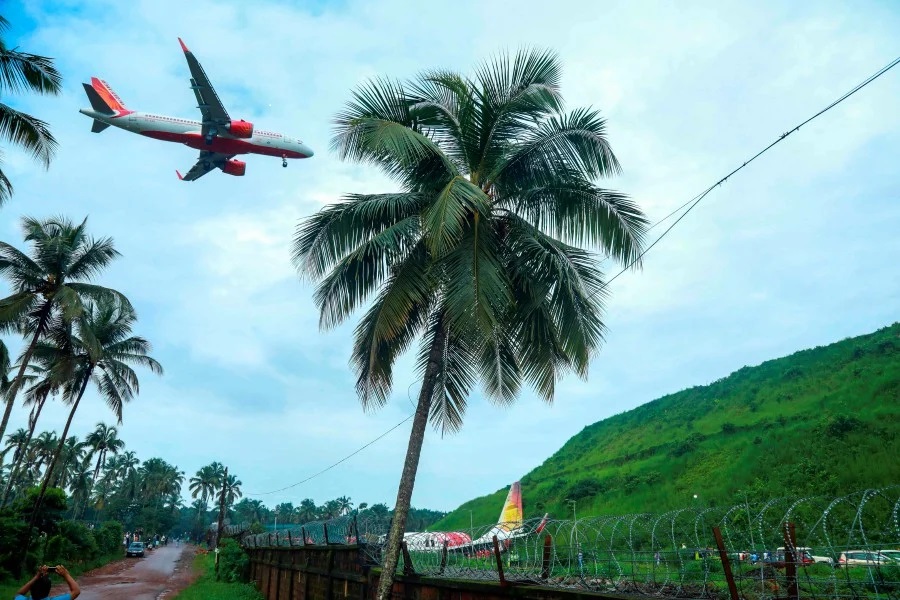 Traditionally, Air India's logo uses red as the dominant colour with shades of yellow against the white background. Of the 190 people on board the ill-fated plane, there were 184 passengers and six crew members. Of the 18 dead so far, 14 are adults (seven males and females each) and four are children.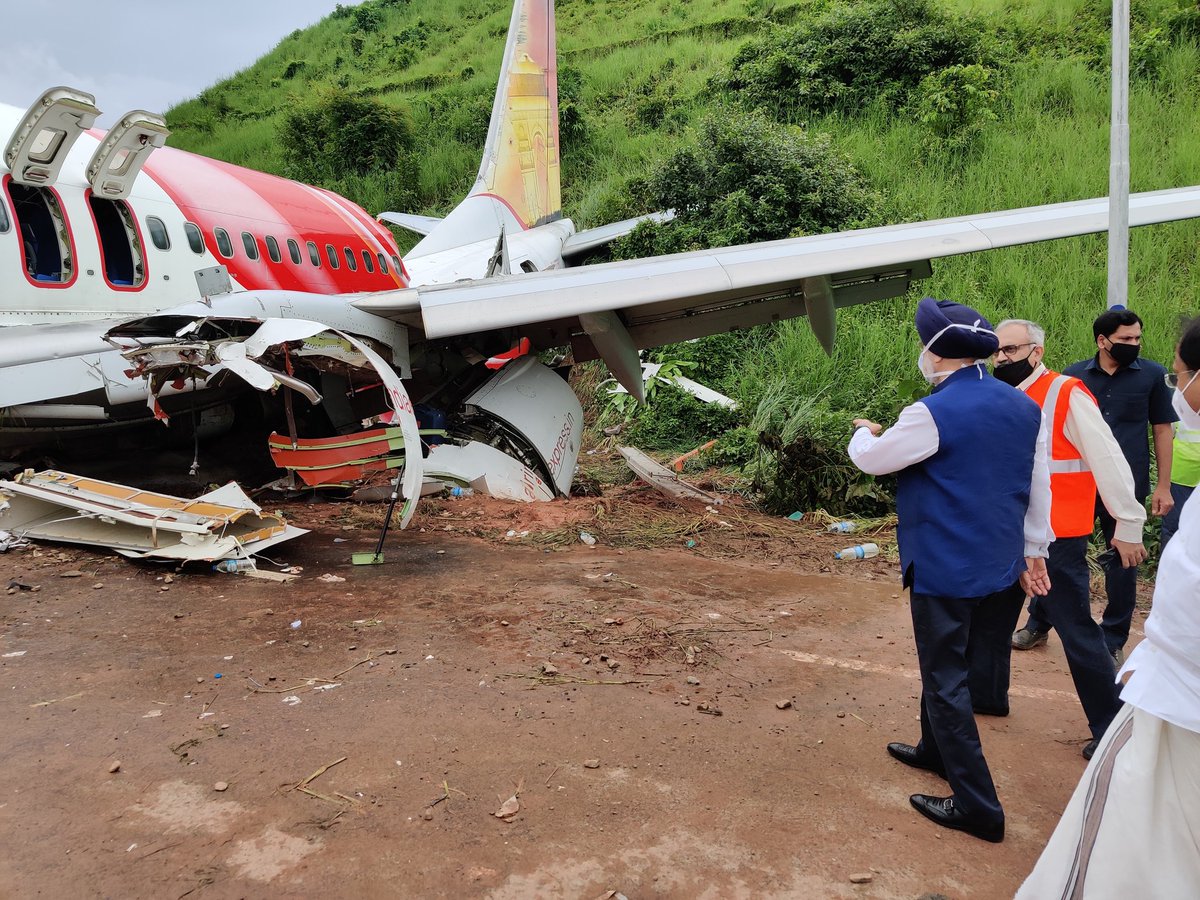 Both the Pilot and the Co-Pilot are among those dead. At present, 149 passengers are hospitalised, of them 23 with serious injuries. Till now, 23 passengers have been discharged. All the dead have been identified, eight from Kozhikode district, six from Malappuram district, and two from Palakkad district.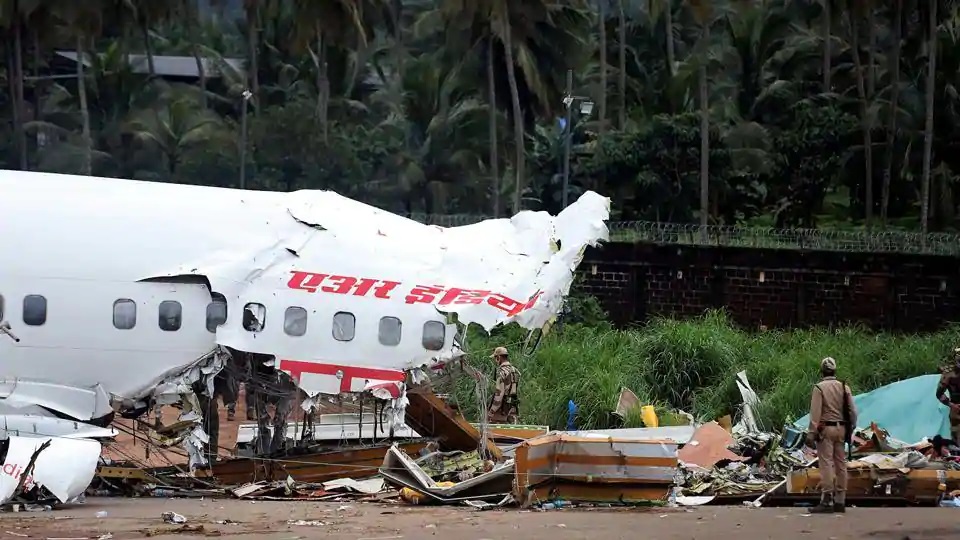 The Chief Minister has also announced a compensation of Rs 10 lakh to the next of kin of each passenger who died when an Air India Express flight veered off the runway while attempting to land at the Karipur International Airport here on August 7.