World biggest dump truck the Belaz 75710
Belaz created the world's biggest dump truck, Belaz 75710 with the carrying capacity of 450 tonnes. As of 2016, it is the world's largest, highest payload capacity haul truck.
The truck was unveiled for the first time at the test field of Belarusian Autoworks (BelAZ trademark) on 25 September 2013. As of 2016, it is the world's largest, highest payload capacity haul truck.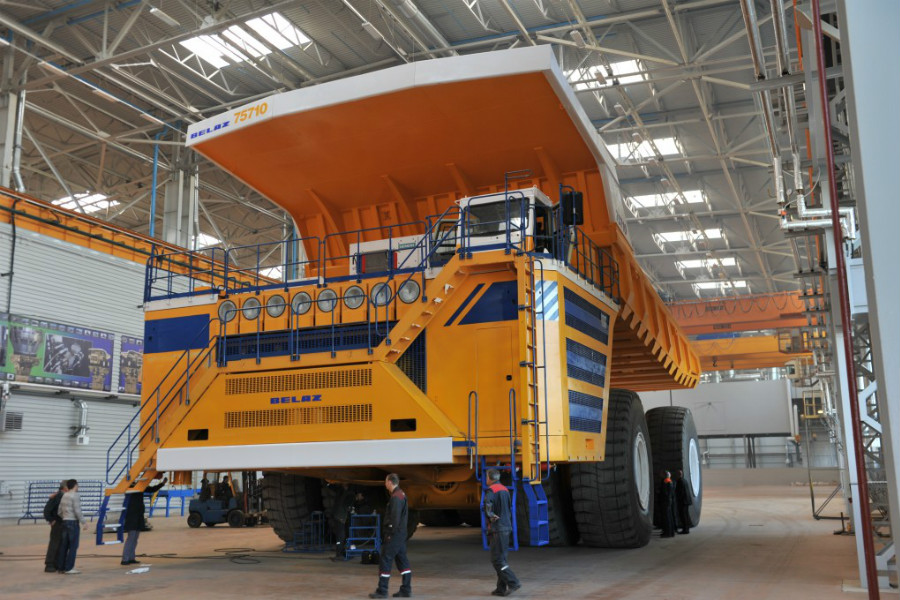 Height: 8.16 m , Width: 9.87 m , Length: 20.60 m, Weight: 360 metric tons (396 short tons), Payload capacity: 450 metric tons (496 short tons), Gross weight: 810 metric tons (892 short tons), Fuel tank: 2x2800L, Max. speed: 60 km/h (37.28 mph).
The company's Chief Designer for Mining Vehicles Leonid Trukhnov told BelTA that BelAZ is the first manufacturer of mining machines to create such a vehicle. "We are preparing documents to submit the dump truck with the carrying capacity of 450 tonnes to the Guinness World Records," he said.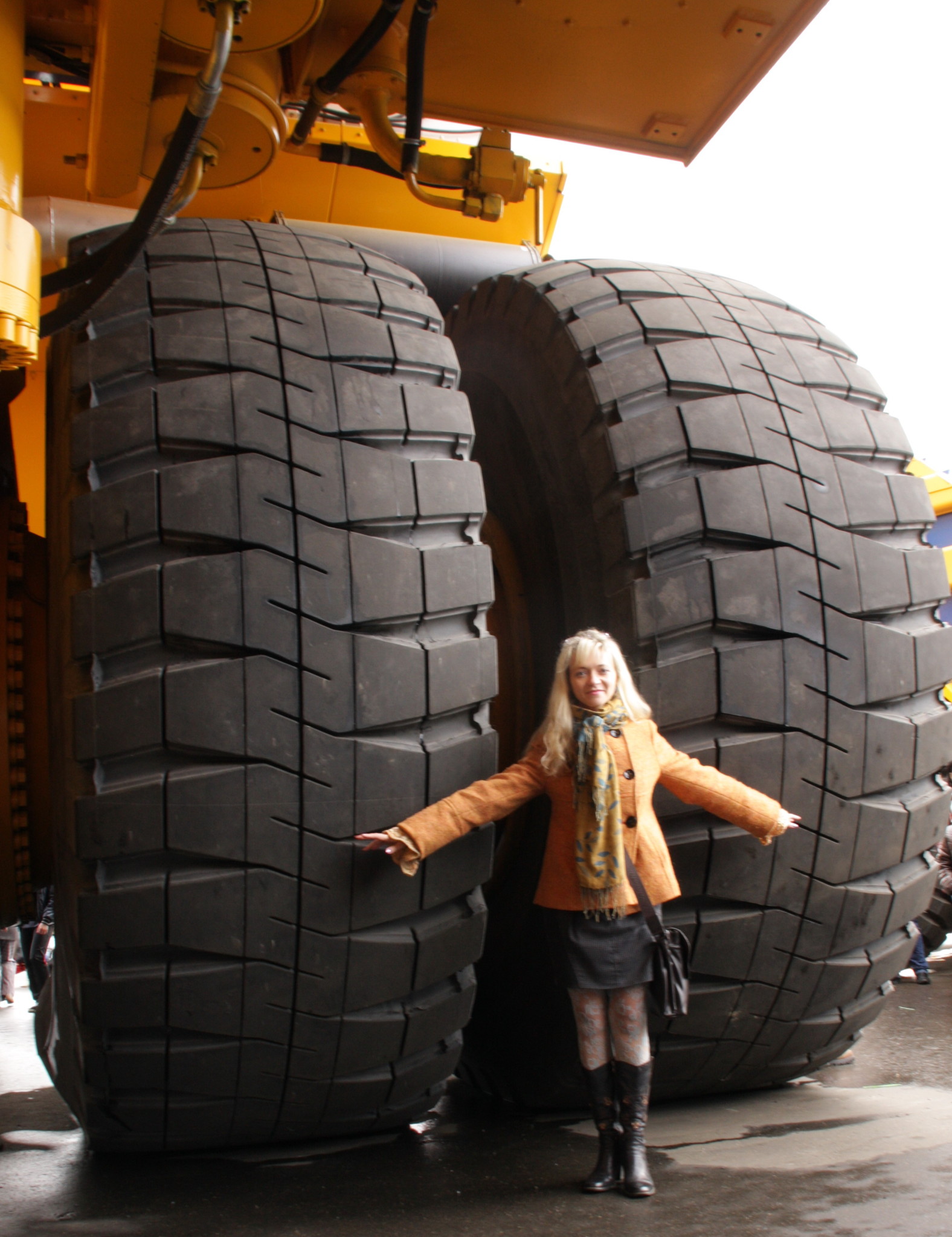 The carrying capacity of 360 tonnes was the max figure for BelAZ dump trucks before the new truck was rolled out. At present five companies make such trucks. Liebherr's 360-tonne truck entered the Guinness World Records book ten years ago. BelAZ created a vehicle with the carrying capacity of 360 tonnes in 2007 and 320 tonnes in 2005.
The mine dump truck BelAZ 75710 can carry 450 tonnes (500 short tons) of cargoes. It uses an electromechanical transmission powered by alternating current. The vehicle is designed to transport mined rock in deep open pits along temporary roads in various climatic conditions with the air temperature varying from minus 50C to plus 50C. The vehicle is powered by two diesel engines. The hydraulic system is one and the same for the dumping mechanism, the steering system, and the braking system.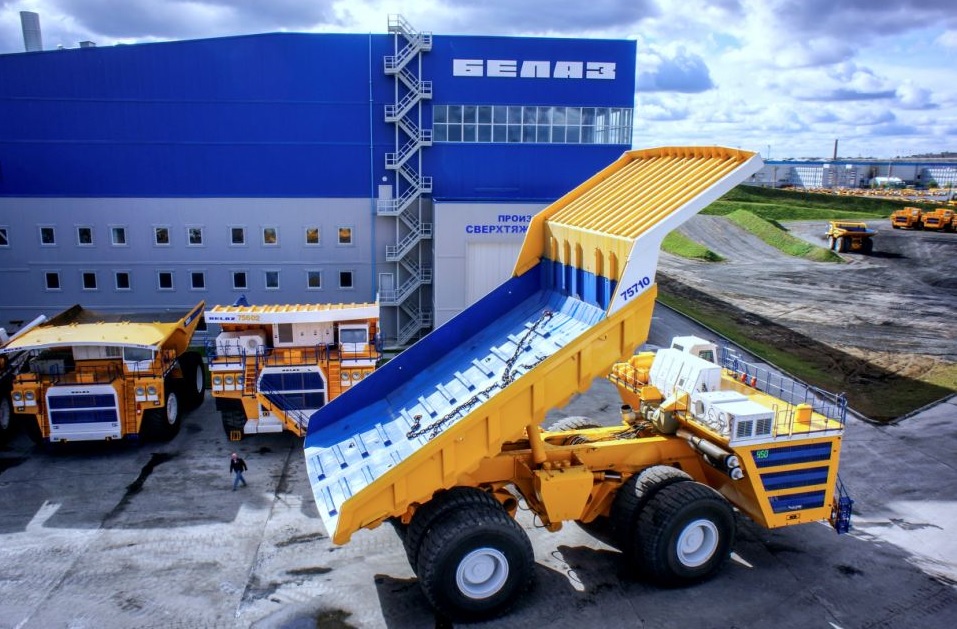 The vehicle's aggregate weight is 810 tonnes. The cabin can seat two people and boasts ROPS safety solutions in line with the standard ISO 3471. The driver's seat is adjustable. The cabin meets noise, vibration requirements and requirements concerning the content of harmful substances and dust in the air. The vehicle uses Michelin's radial tubeless pneumatic tires on eight wheels. The vehicle control system has been borrowed from the 360-tonne predecessor. The vehicle's top speed is 64kmph.