Wonder Valley Adventure and Amusement Park Munnar
Have you ever been in Munnar? Munnar may be a place name of the centre which attracts thousands of people from all over the globe, but actually, Munnar is a combination of much scenic beauty Spread across the hills and valleys. The tourism map of Munnar is a contribution of nature and human. A perfect blend of human creation to a natural resource is visible in the place called Anachal; located at a distance of 13 km from Munnar; called as Wondervalley adventure park.
The wonder valley adventure park is the new attraction near Munnar. The natural waterfall and the ponds around the place is a centre for various fun and adventure activities. Atidi devo bhava is the motto of all Indians. Which means the guest is the god. Here in Wondervalley, you can experience its meaning. Experience is much better than the words spoke out. The park ensures you a refreshing and recreating experience which last for a long time.
The main attraction of the place is a natural waterfall located inside the premises which carry cool and divine water from the top of the hills which compel you to realise the dazzling and sizzling experience when the fresh cool water splash up on you. Apart from the waterfall, separate ponds are arranged for adults and kids to ensure the safety of you and your dear ones.
Though the adventure park is set up for the one who wants to taste the energy from the new, but it attracts everyone who sees and feels the rides. The security of the customers is considered with prime importance though it never eases up your task. More than 30 rides are arranged only to engage the one who visits here. The experience from the park will take you back to childhood and fill your soul with a new warmth and energy.
The featured rides of the adventure park are zip line in which you slide through a rope across the river which creates a flying sensation inside yo. The butterflies in your stomach will fly high, For sure. The jumerang or rock climbing is a fun as well as adventure activity through which you have to climb the rock holding the small expansions arranged here. You can cross the river through the hanging bridge or through the logs which bring out the adventurer in you.
Walking through the nets, tyres and logs will be a fun as well as adventure activity for you if you belong to childhood teenage or adult. Your kids will fall in love with the kids play zone. The amusement park is well equipped to amaze you with new and fresh experience. The bull rides, angry birds 12D rider are the ever hits of this place.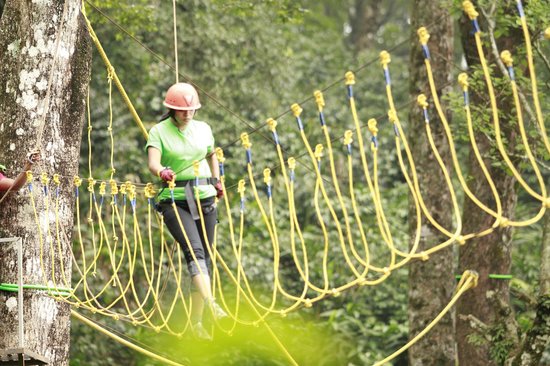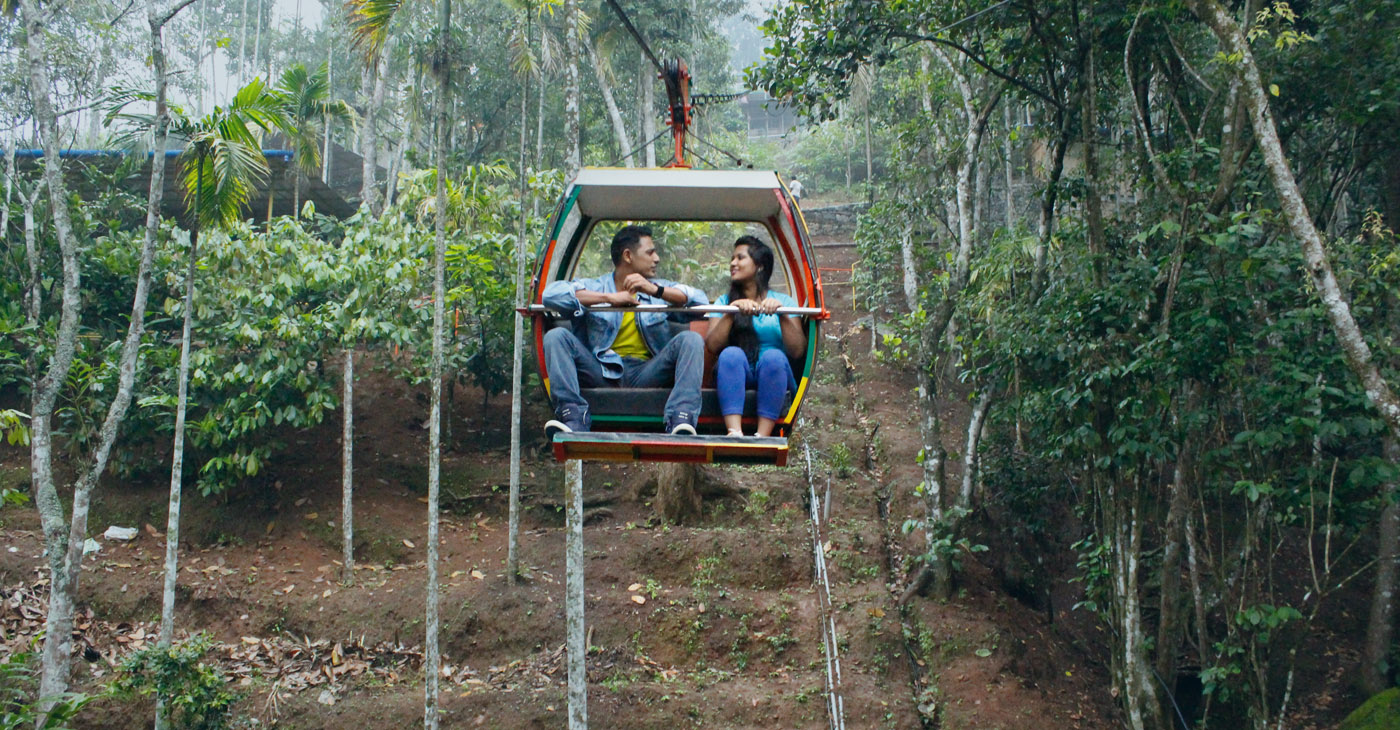 Before packing your bags to Munnar ensure you have entered one of the main adventure activities in Munnar, which is wonder valley park in your trip plan.