What happens if you get caught smoking on a commercial airplane?
Inflight smoking is prohibited by almost all airlines. Smoking on domestic U.S. airliners, for instance, was banned on all domestic flights with a duration of two hours or less beginning in 1988, with all planes being smoke-free by the end of the 1990s. According to FAA regulations, smoking lit cigarettes or anything else that produces smoke or flame is prohibited onboard most commercial aircraft. As of October 2015, the USDOT prohibits the use of electronic cigarettes on flights, as well as such devices from being transported in checked luggage.
Normally, passengers found to be smoking on non-smoking flights will at least face a fine (up to $5,000) and at worst be arrested and detained upon landing. Due to stringent security measures, this often causes disruption such as having to land the flight early in order to escort the smoker from the plane.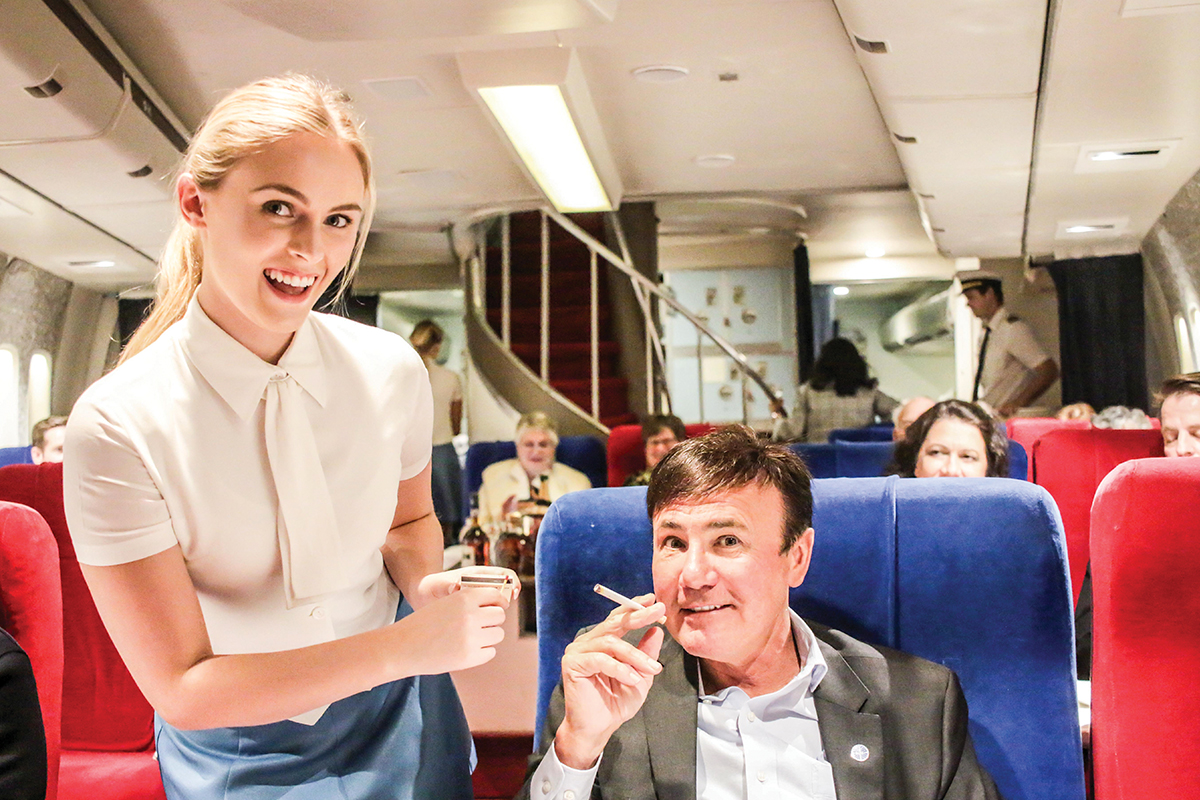 Such regulations have on occasion met with defiance; in 2010 a Qatari diplomat was arrested upon arrival at Denver International Airport for smoking in the onboard lavatory on United Airlines Flight 663 and for making threats; when confronted by airline staff, he jokingly suggested that he was attempting to set his shoes on fire. On February 3, 2013, a family of four were accused of smoking during a Sunwing Airlines flight from Halifax to the Dominican Republic. They caused the flight to make an emergency landing at Bermuda L.F. Wade International Airport. The two eldest of the family were arrested by Bermuda Police Service and subsequently sentenced to a $500 fine or 10 days in prison.
Due to the ubiquitous prohibition of in-flight smoking and the increasingly widespread use of electronic devices, the illuminated no-smoking signs have sometimes been re-purposed to inform passengers to switch devices off for take-off and landing. Where this is the case, the no-smoking sign is permanently printed on the overhead panels.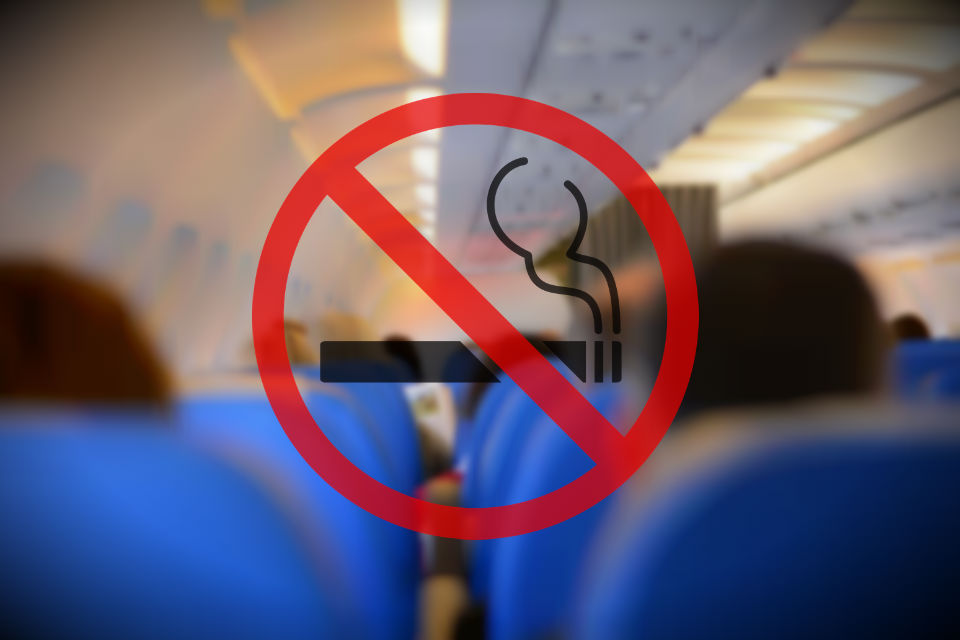 What happens if you get caught smoking on a commercial airplane?
In the cabin, People around you scream "Stewardess, there's a smoker on this flight!" And you will be swarmed by passengers and Flight Attendants.
In the toilet, an alarm goes off, and someone is knocking the door saying, "Sir, Please come out of the lavatory." The second step gets repeated.
In the event that there is an Air Marshal on board, or a local police officer, You may be handcuffed, but surely, you will be met by airport police upon arrival/diversion to the nearest airport.
After paying the fine, etc. There's one side effect: You will be featured on PassengerShaming on instagram!
For people who don't like to be in a cramped flying tube and also hate smokers' sake, please don't smoke on a plane.