What are the best places to eat in Chennai?
Chennai city has many chain of restaurants and hotels that serves typical authentic foods. The specialty of the city is it also houses many famous street food corners and low cost eateries which every class of people can afford. Though there are many new restaurants with different cuisines, there are number of authentic South Indian dishes that are all time famous and most preferred by people here.
Here, we will see some of the places which provide mouthwatering authentic dishes that you should never miss in Chennai.
1. Yaa mohaideen biryani- Pallavaram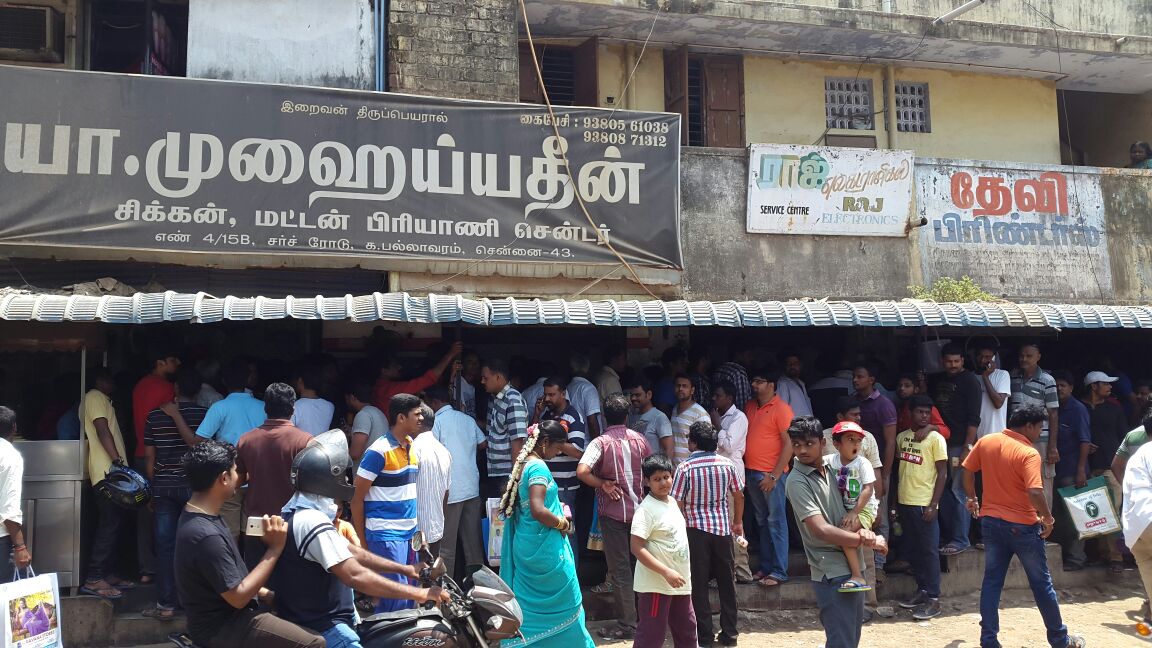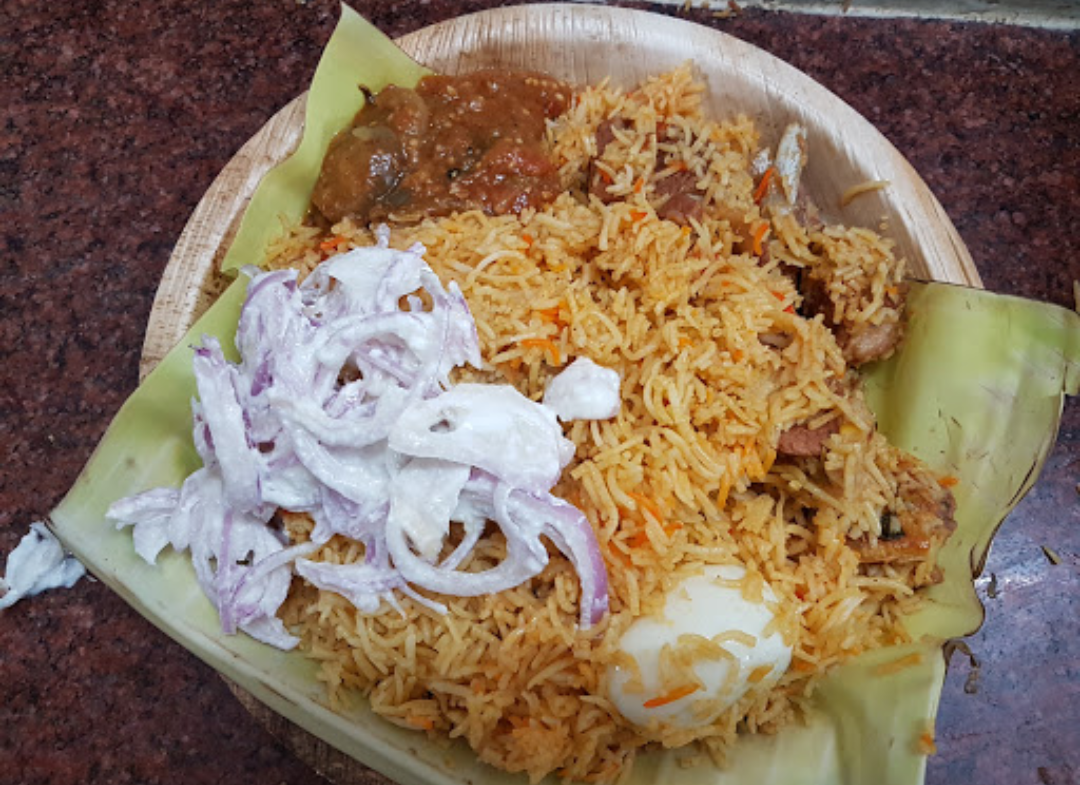 Very cheap and tasty. Mutton briyani is so good. There will bunch of people would always stand up in queue no matter what day it is.
2. Zaitoon- IIT Madras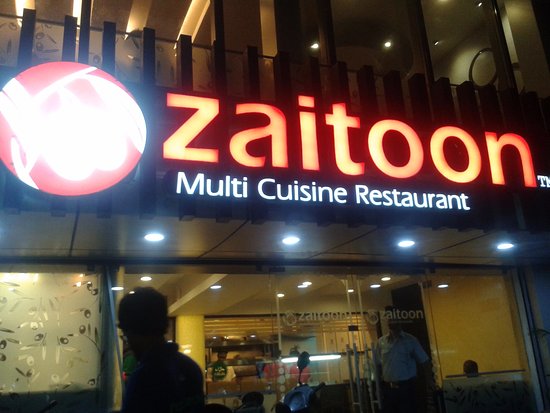 It is a very good place to Hangout with your friends.Non veg is very cheap compare to outside and very good in taste . You need lot of patience to get food because so many people would be ordered and waiting before you.
3. Jai ice creams and cool drinks – Choolaimedu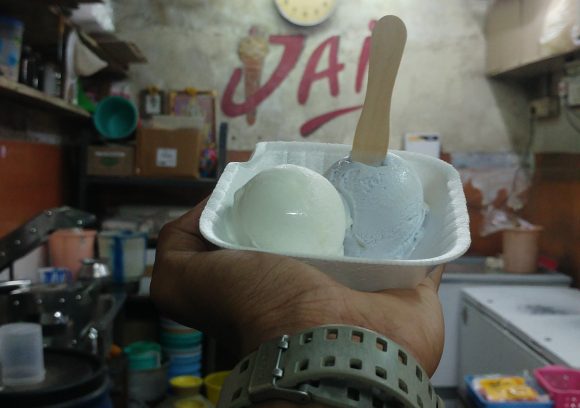 If you're jigarthanda lover kindly visit atleast once. You'd amazed by the taste . A very famous place for jigarthanda . Just loved it.
4. Barbeque nation- Thoraipakkam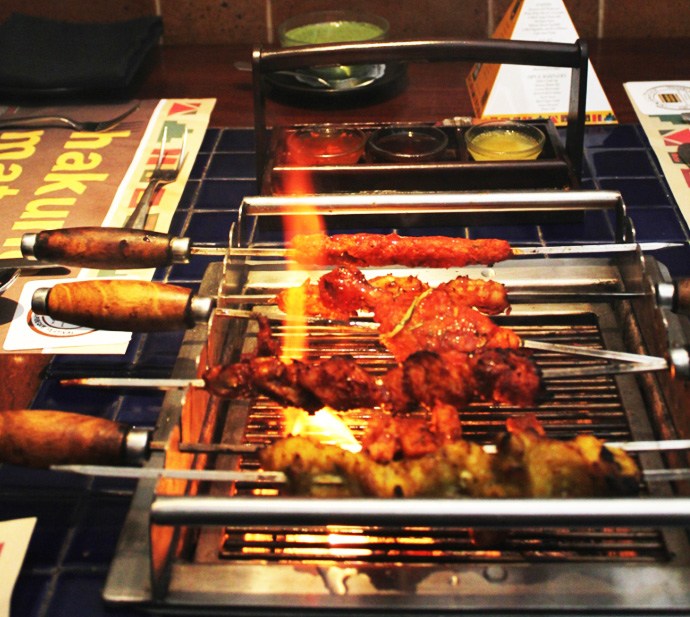 Perfect place for unlimited Non veg buffet. They serve variety of non veg dishes . Worth for every penny.
5. Arabian kebab centre- Kodamakkam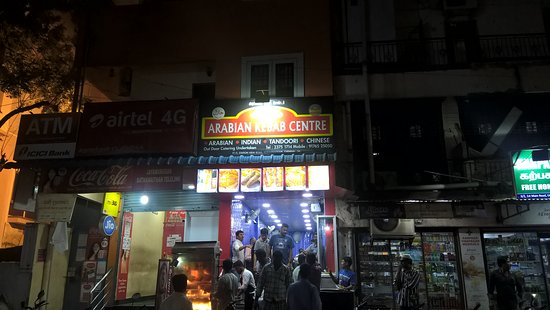 Delicious biryani just for Rs.100 Quantity of briyani is okay. Just give a try.
6. Burger King -Forum mall, Vadapalani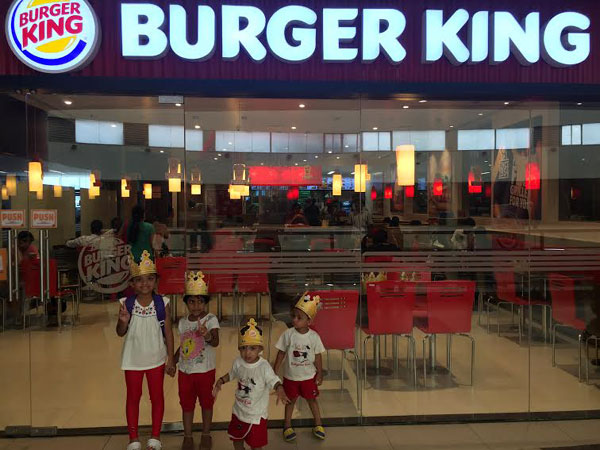 Very tastiest burger. They serve crispy french fries. It was yummie. It's far more better than KFC and Mcdonalds.
7. Kaidi Kitchen- Mylapore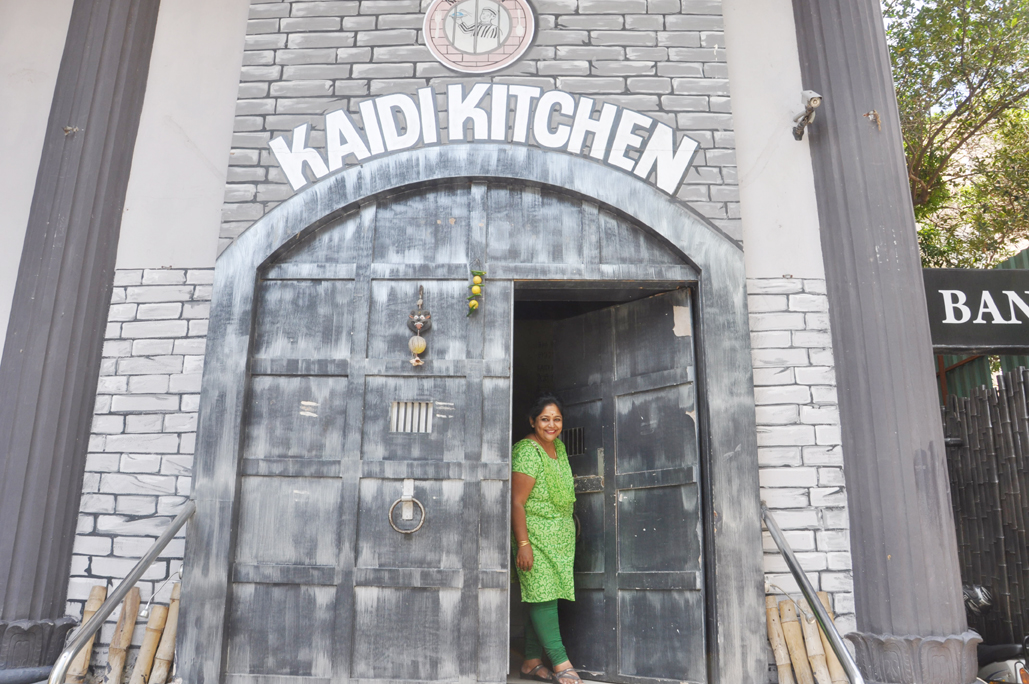 Servers would dress up as jail prisoners and supervisors as police. Ambience makes you feel you are eating in jail. But food doesn't. Good veg restaurant.
8. Podi dosa kadai- T nagar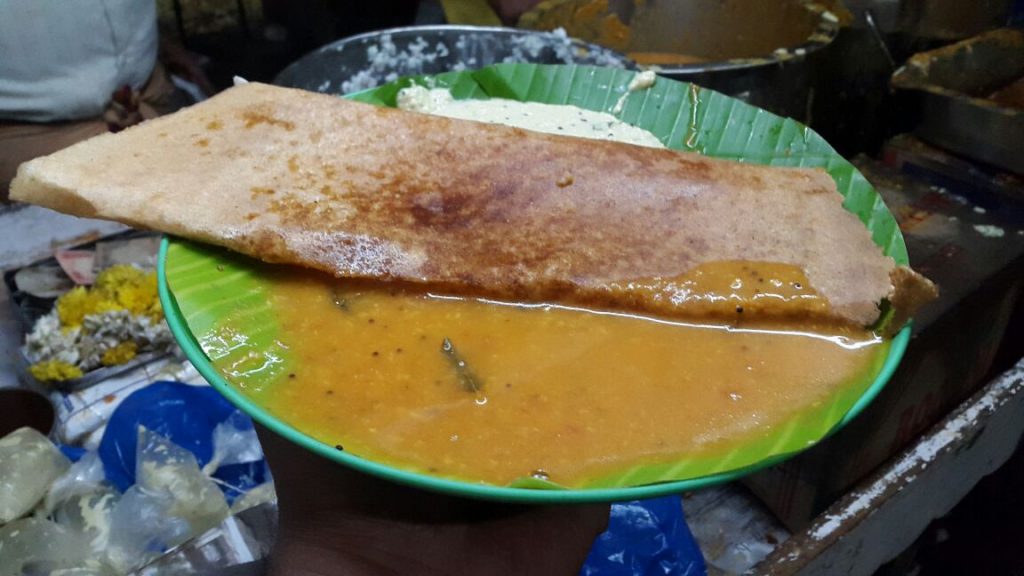 It is a road side shop but will always have crowd around it. Dosa are very tasty here because they spread idly powder over dosa with a ghee. It makes dosa very tasty.Very cheap too.
9. Sukhubai biryani- Alandur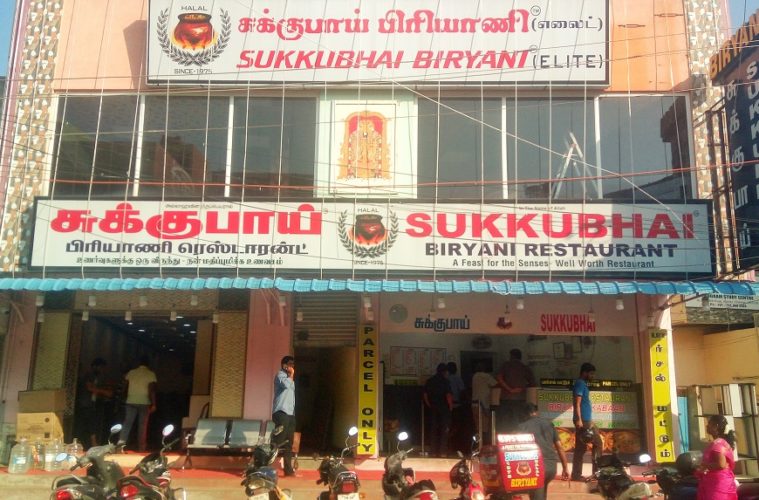 If you're beef lover , this place is for you. They serve variety of dishes in beefs are beef biryani, beef soup, beef keema, beef tikka, beef brain, beef lever, beef fry, beef paata, beef cutlet, beef cutlet.This place is famous for beef dishes.
10. Carnival restaurant's Raja bhogam- Thoraipakkam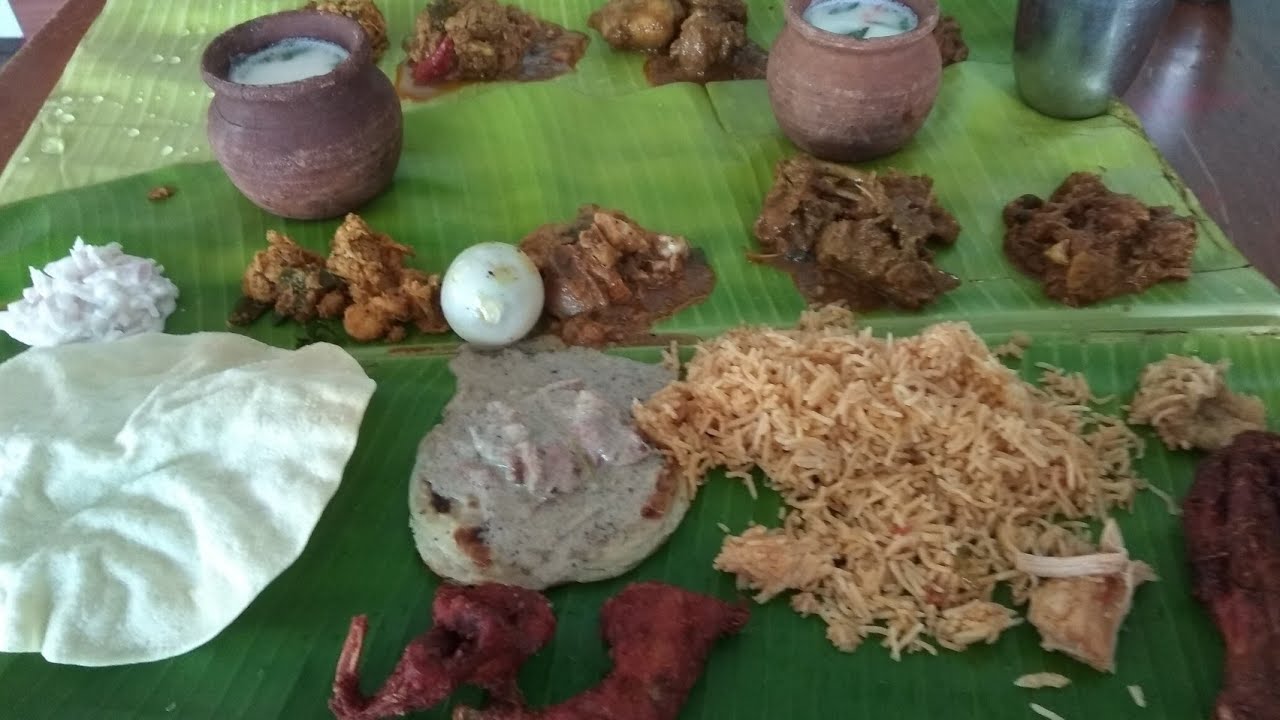 You will be amazed once you see the dishes. Yes. 24 items in one leaf . Amazing !Just see the dishes in leaf here.
11. Hotel benzz park – T nagar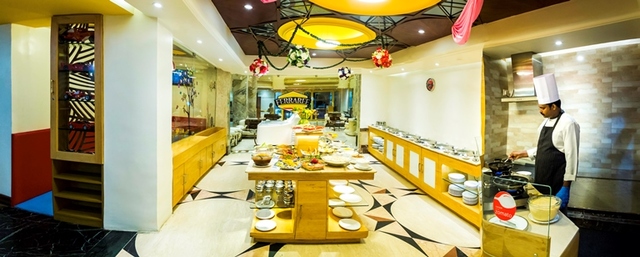 Good place for unlimited buffet.Having many varieties . Definitely Worth the money. Great ambience too.
12. Paradise biryani- Perungudi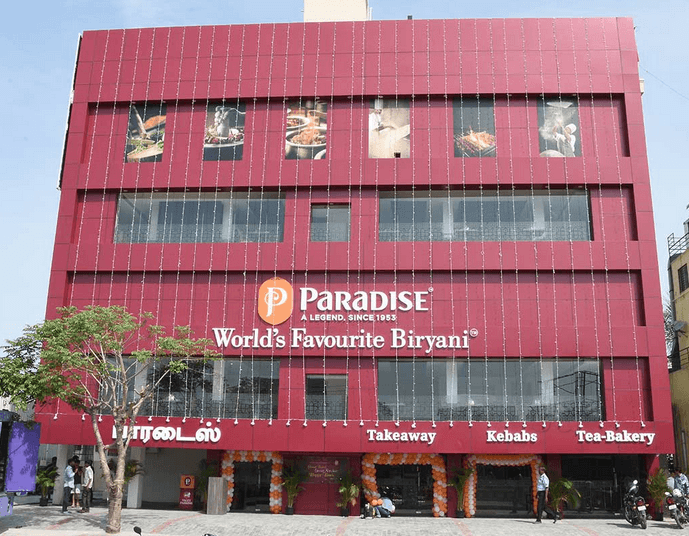 Chicken briyani was great in taste. But the prices are little bit high.
13. Sundari akka kadai – Marina beach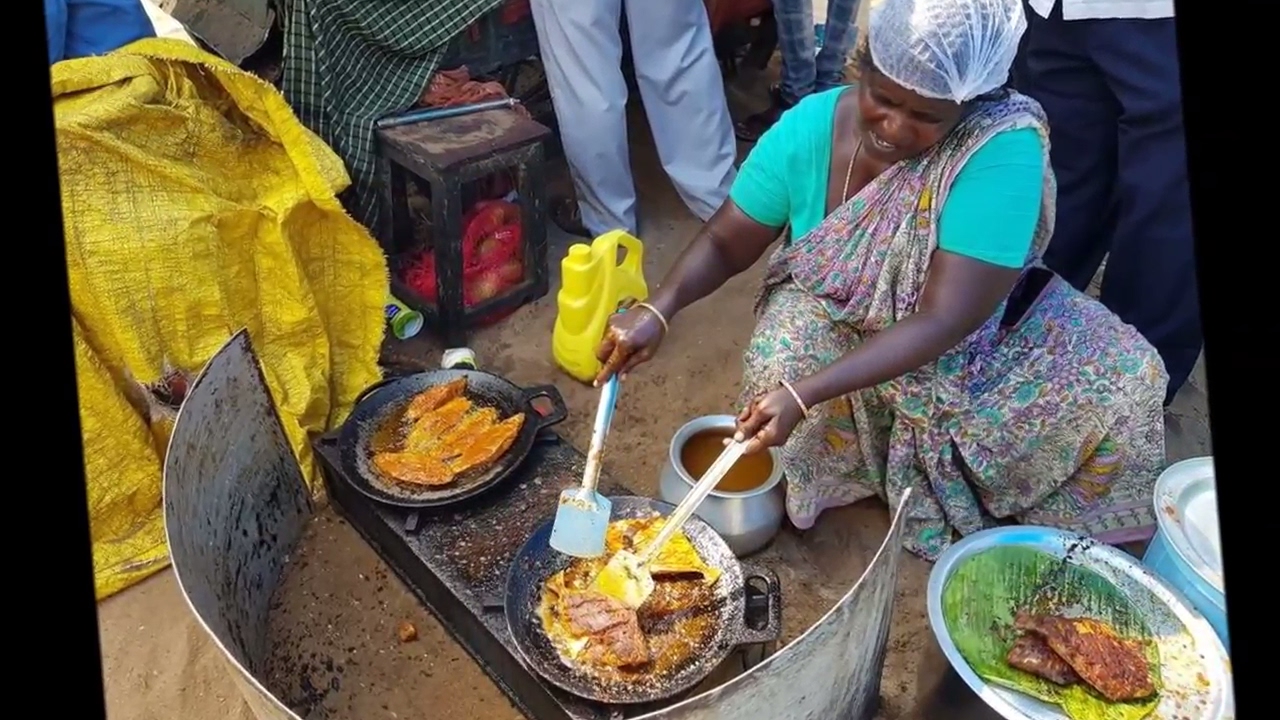 Surely it's one of the best places to have food. They serve variety of sea foods at very affordable prices.You will see a huge crowd always there.
14. Madras curry cup- Kodambakkam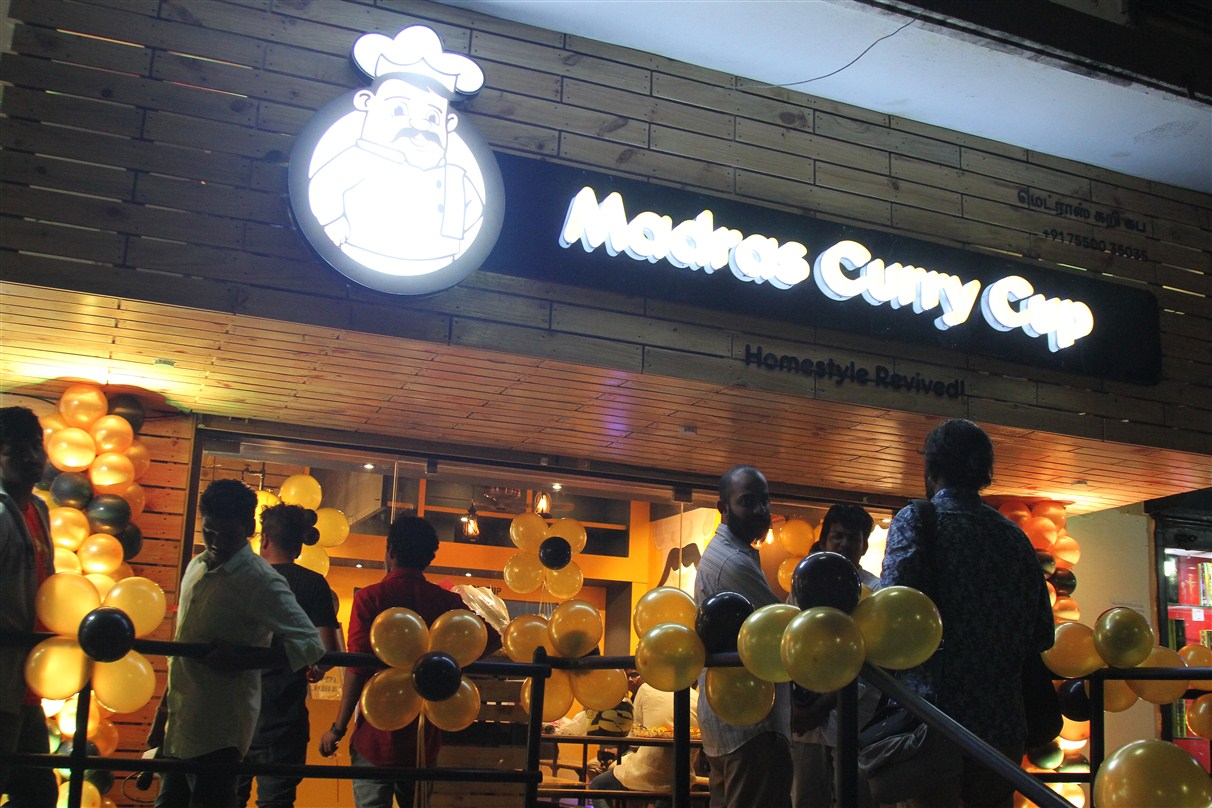 If you like stuffed foods , this place for you . Variety of stuffed foods available includes both veg and non veg . Prices also affordable. But the menu will differ daily.Just give a try.
15. AB food Paradise's Kari virundhu- Medavakkam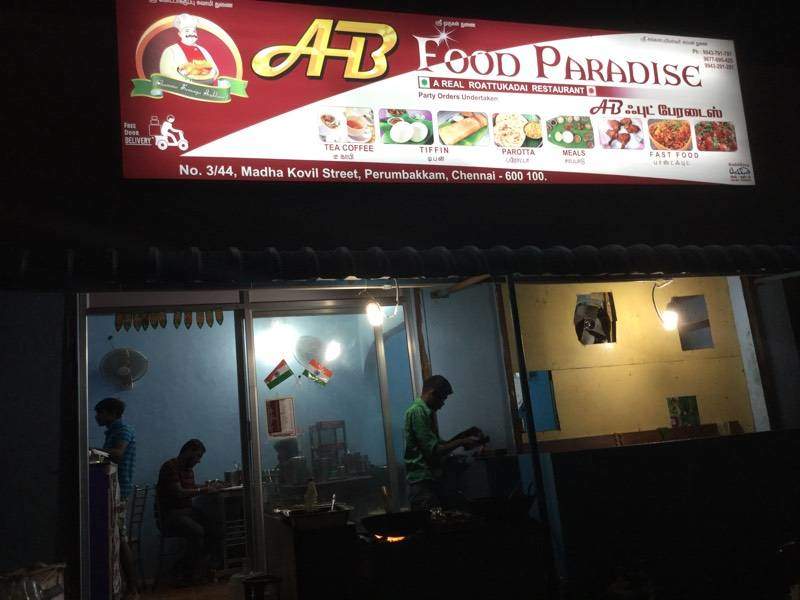 They serve traditional madurai dishes. They serves more non veg side dishes. That too unlimited. Definitely worth the money if you are non veg lover. Just see the leaf here. It tells all.
16. Absolute Barbecue- T nagar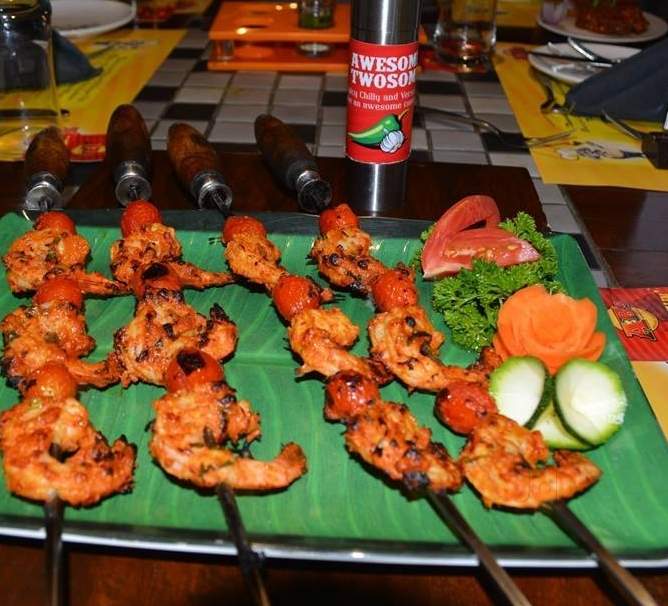 Perfect place for unlimited non veg buffet. Surely should try once in a life time . Heaven for non veg lovers.
17. Kalyana bhavan biryani- Egmore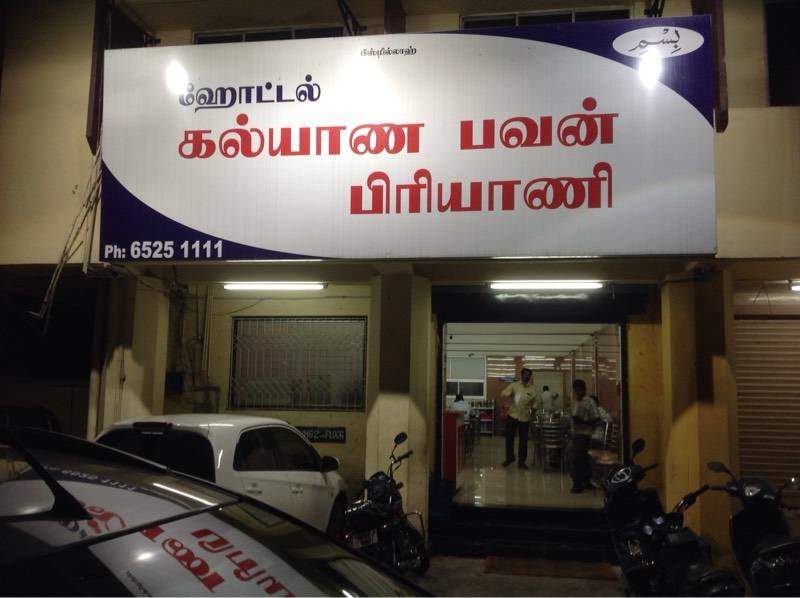 The name itself tells the taste of briyani. Yes it would tastes like marriage biryani, Especially of if u had biryani in muslims marriages . It would taste like that only.Yummie!
18. Trouser kadai- Mandaiveli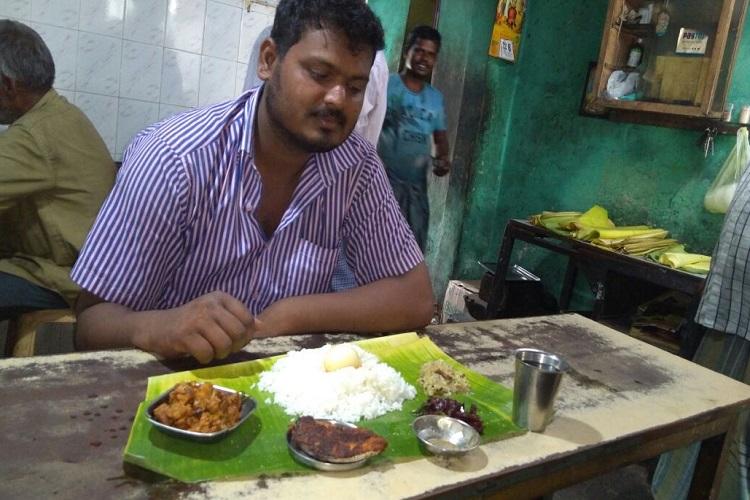 Very famous place in mandaveli. Everyone would know this if u ask anyone in Mandaveli. This name Trouser kadai is very famous there. A very old man prepares very delicious food for people in his style.A very good place for veg meals at very affordable price. They serve non veg dishes too. Definitely Worth the money.
19. Tosai- Velachery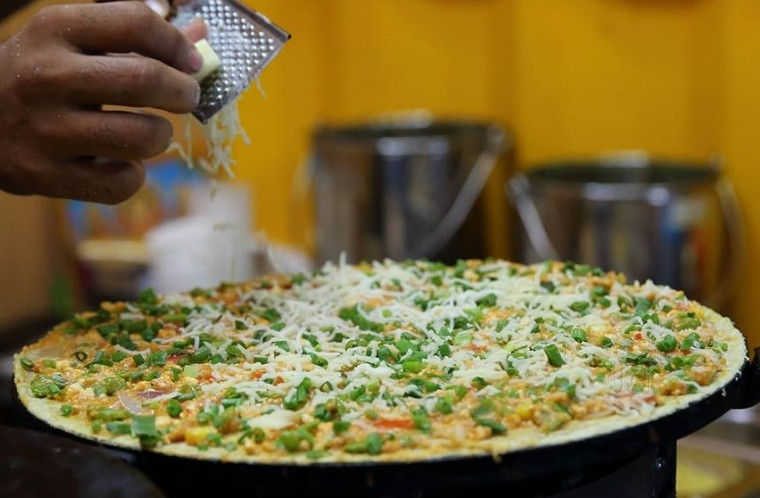 A very good place for dosa lovers . Its not a typical dosa we eat. They serve different varieties of dosa like Hat trick dosa, Pizza dosa, Mexican dosa,delight dosa etc. With full of cheese and many ingredients. Definitely worth the money. Have look. It looks like pizza but it is a dosa.
Listed By – Simon Antony Raj.