Top 10 Movies Based on Travelling
To travel is to live. Travelling is almost like a therapeutic exercise which heals us with the beauty and experiences of the unexplored world. We meet different people, interact with different cultures and the memories we carry back are just priceless.
Films act as a getaway from the tough realities of life. Those three hours spent in a dark theatre open your window to fantasies. And when those films have beautiful, picturesque locations, you just want to pack your bags and travel. After all, it isn't always bad thing to get inspired by movies, eh?
Here's a list of Bollywood films that will make you want to leave everything else and just travel:
10. Jab We Met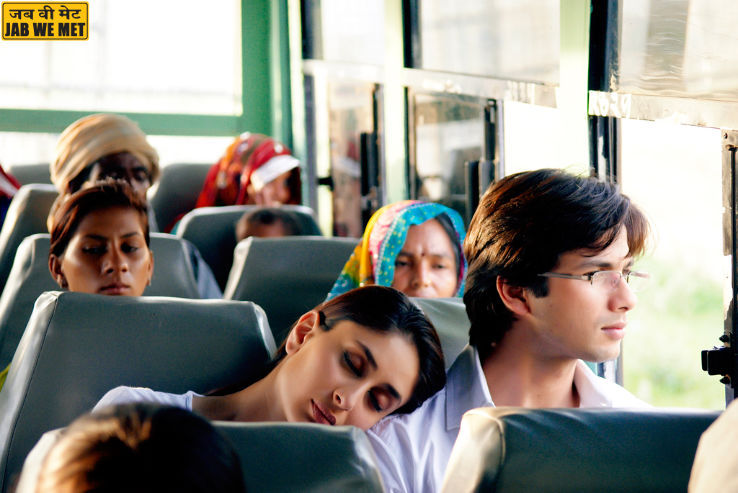 The movie Jab We Met whistles from the bustling city of Mumbai on a train where an acquaintance between Aditya Kashyap, played by the actor Shahid Kapoor, and Geet Dhillon, played by the actress Kareena Kapoor, moves through an adventurous journey. It reels from railway tracks to the hills of Himachal and snakes through the roads of Manali and Shimla. Thereafter, it also takes you to the rural aroma of Bhatinda, which is one of the oldest cities in Punjab. Some of the scenes were shot in Manali Castle, which is one of the popular landmarks in Manali, and ascends to Rohtang Pass at 3,948 meters, which lies on the Manali – Leh Highway.
9. A Passage to India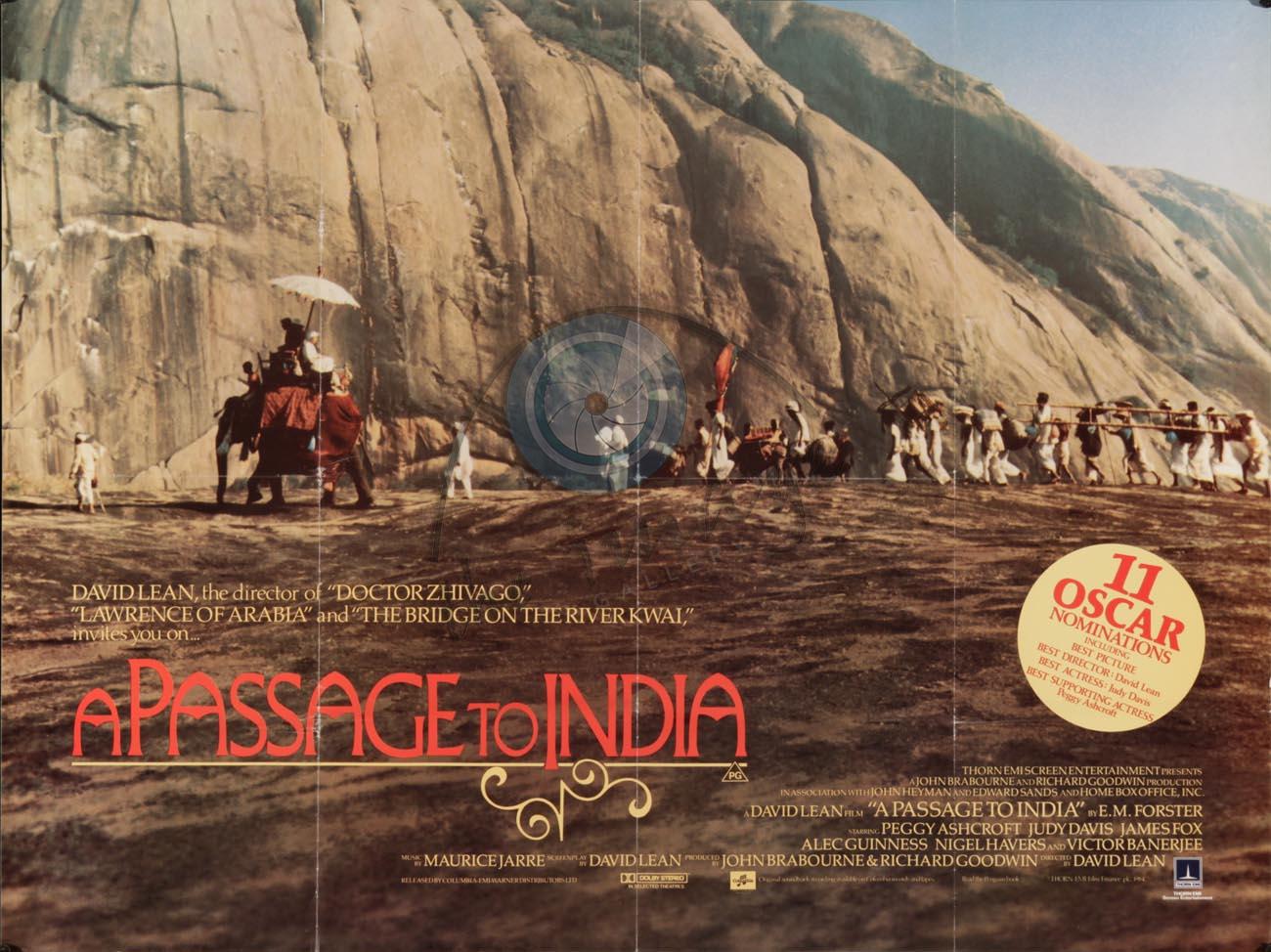 Reeling a picture of the Indian Independence Movement, A Passage to India, directed by David Lean and based on the book by E.M. Forster, is my first pick on movies based on travelling in Indian destinations. The plot dates back to 1920 where the adventure, drama and historical flick reels from an ocean cruise from England to India and wheels through the set of a quaint city of Bankipur, which is in real a suburb of Patna and thereafter steers to the set of Barabar Caves, which is in real located in the Jehanabad District of Bihar, India. Most of the scenes were shot on a hilly location close to Bangalore. Other scenes were filmed in Ramanagaram, with some interiors being shot at Shepperton Studios in Surrey. The film features the journey of Adela and Mrs. Moore, two English ladies, and Aziz, who was born and brought up in India. The characters of Adela and Mrs. Moore were played by Judy Davis and Peggy Ashcroft and Victor Banerjee, one of the Indian veteran actors, played the character of Aziz.
8. The Darjeeling Limited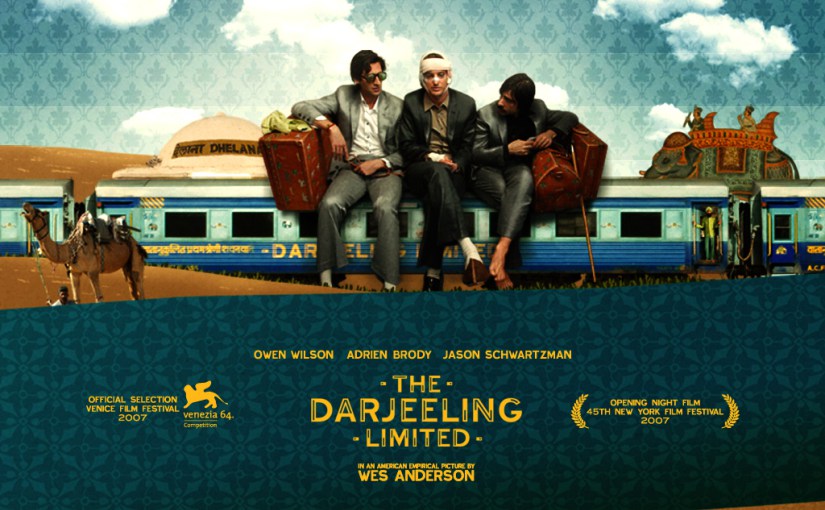 The Darjeeling Limited is an adventure, comedy and drama flick that is directed by Wes Anderson and characters played by Owen Wilson, Adrien Brody, and Jason Schwartzman. The movie reels the reunion of three brothers after the funeral of their father and the trio sets on a train trip in India. It screens the scenes of the Indian Himalaya in the hilly set of Udaipur and also moves through the streets of Jodhpur.
7. Road, Movie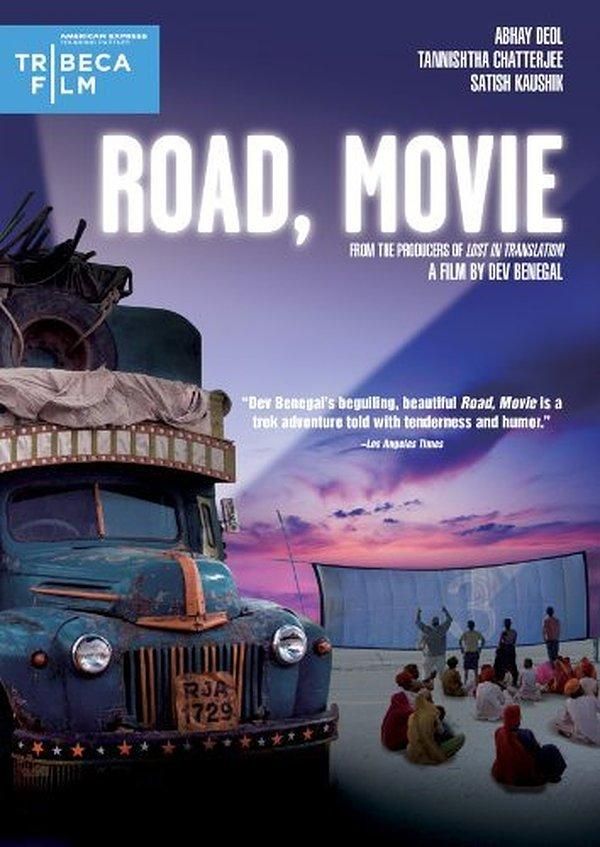 In New Dehli-born director Dev Benegal's 2009 feature, a dissatisfied young man named Vishnu, eager to escape his family's hair oil business, agrees to drive a 1942 Chevy truck on a six-day journey through parched terrain. The truck used to be a traveling cinema, the films are still in the back. Vishnu picks up fellow travelers along the way – a pesky kid, a Gypsy woman, a much-needed old mechanic – and soon Road, Movie turns into a contemporary Sheherazade, as Vishnu and company end up showing old Indian movies to save their hides.
6. Piku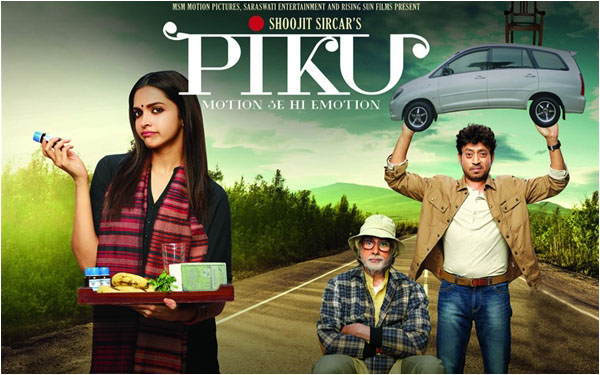 A father-daughter duo hit the road from Delhi to Kolkata, only to deepen their bond. As they cross different states and cities like Varanasi, its beauty begins to reflect on them as well. The film starring Amitabh Bachchan, Deepika Padukone and Irrfan Khan was a slice of life showing a dysfunctional family like never before.
5. Easy Rider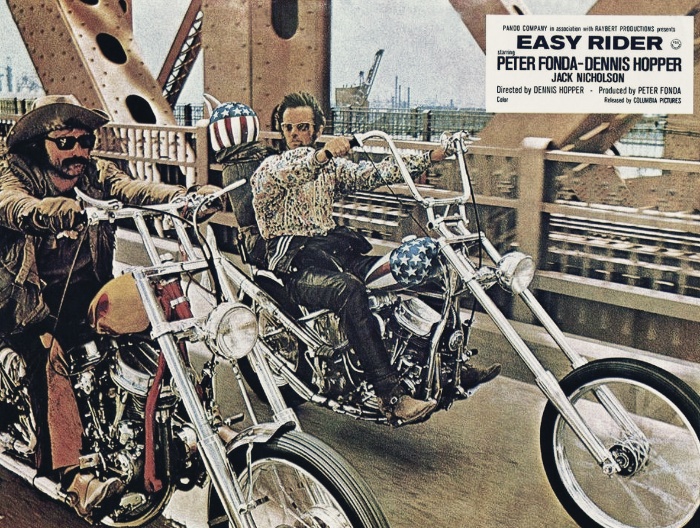 It's the movie that launched the "New Hollywood" era of the 1970s, and was made with little money and lots of drugs. Directed by Dennis Hopper, the Hollywood bad boy also stars alongside Peter Fonda as two hippie bikers who travel from L.A. to New Orleans after cashing in on smuggling cocaine from Mexico. On their freewheeling trip they find an America that's split between the stuffy establishment and the younger generation that is starving for change.
4. Rani Padmini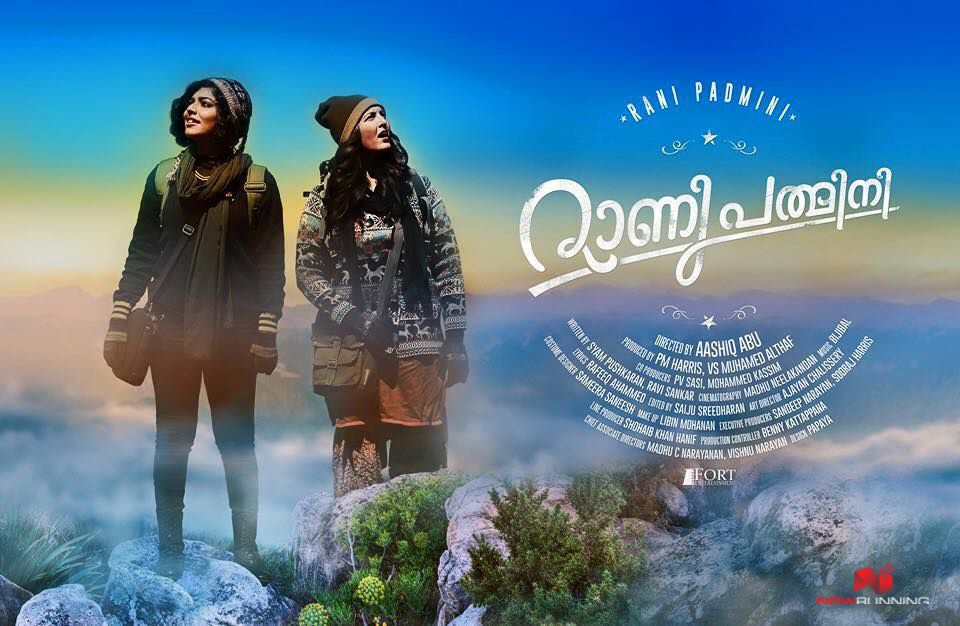 Rani Padmini is a 2015 is a coming of age Indian Malayalam film directed by Aashiq Abu, starring Rima Kallingal and Manju Warrier in the lead. It is a portrayal of journey towards amative awakening of two women from different backgrounds with a blend of feminism. Padmini (Manju Warrier), a traditional married woman, goes to Manali, Himachal Pradesh to meet her car rallyist husband. Rani and Padmini meet on a bus and a memorable journey starts with pleasantness of simple interpersonal relations. It is a very different travel movie which revolves around two strange womens who meet during a journey and make thicker and emotional bond among them.
3. Neelakasham Pachakkadal Chuvanna Bhoomi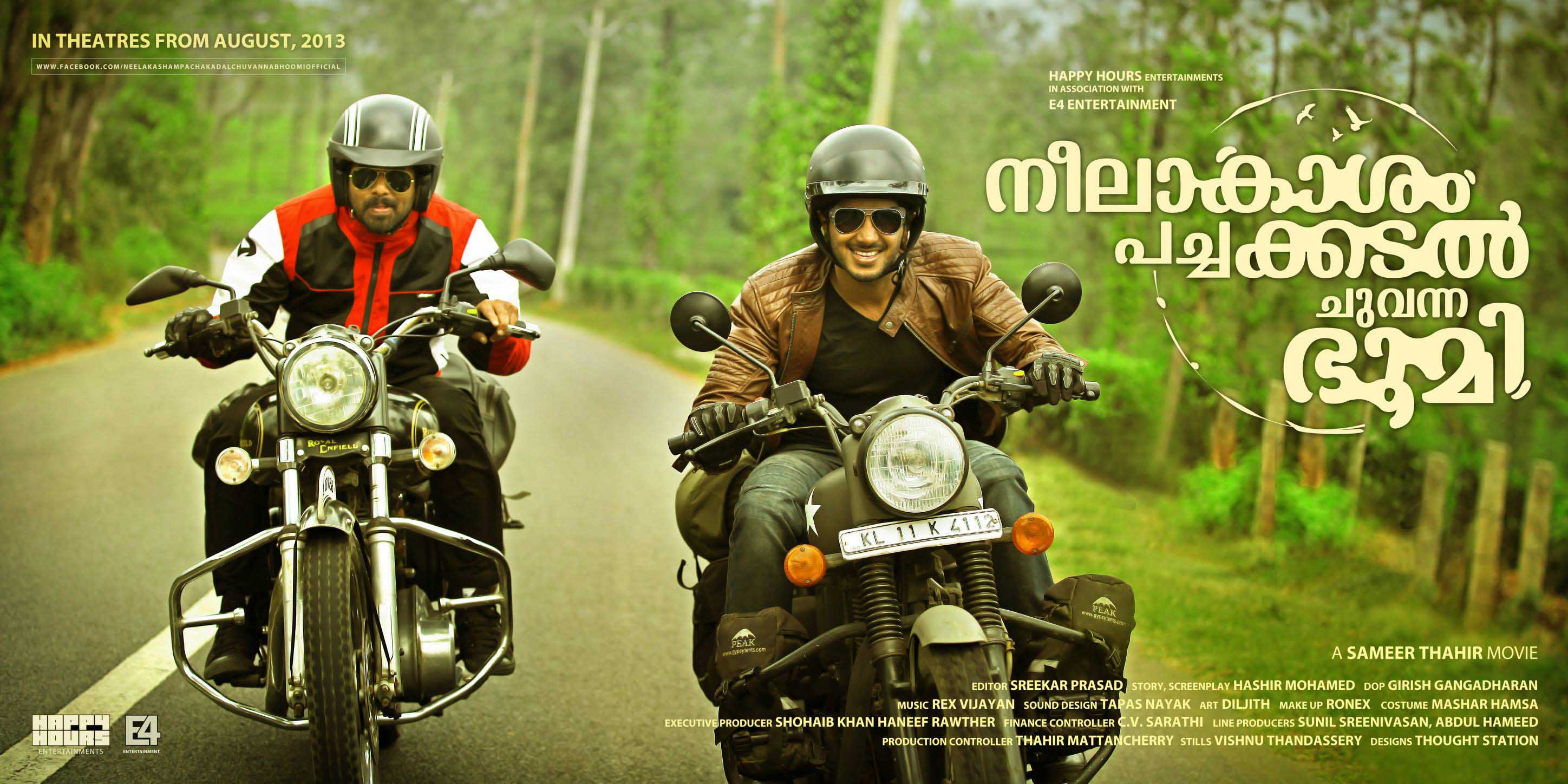 Neelakasham Pachakadal Chuvanna Bhoomi is an Indian Malayalam road thriller film. It is inspired from the 2004 movie The Motorcycle diaries, based on the early life and travels of Che Guvera. The film was shot at real locations in seven Indian states, Kerala, Karnataka, Andhra Pradesh, Orissa, West Bengal, Nagaland and Sikkim. This movie reviles what it is and what it feels to ride both along the road and with emotions. A movie which should get a watch by every traveler.
2. Highway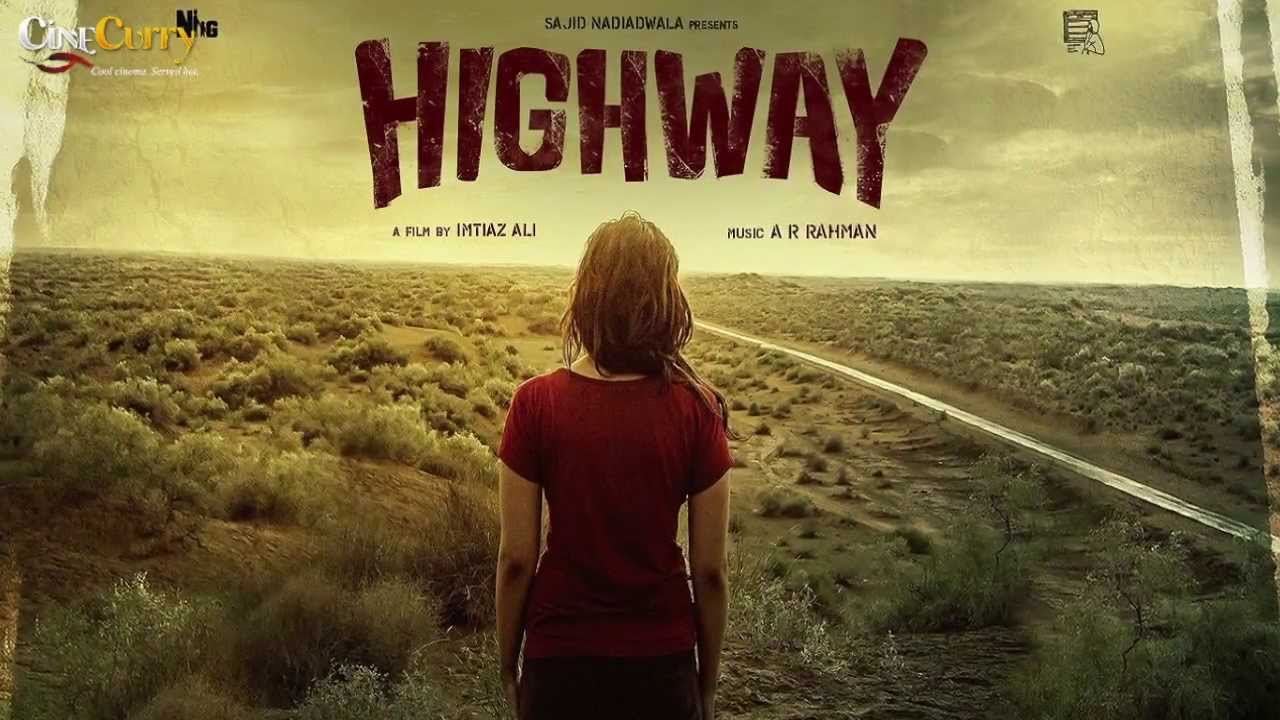 From my picks of top 10 movies based on travelling in Indian destinations, Highway, which is directed by Imtiaz Ali, is the freshest bollywood flick. The movie beautifully reels the remote Sangla valley in Himachal Pradesh and drives you over the Aru valley and Chandanwari near Pahalgam. Further, scenes were also shot along the road highways of Delhi, Haryana, Rajasthan and Punjab. The 2014 action packed, drama and romantic movie stars Alia Bhatt and Randeep Hooda, who plays the character of Veera Tripathi and Mahabir Bhati respectively.
1. The Motorcycle Diaries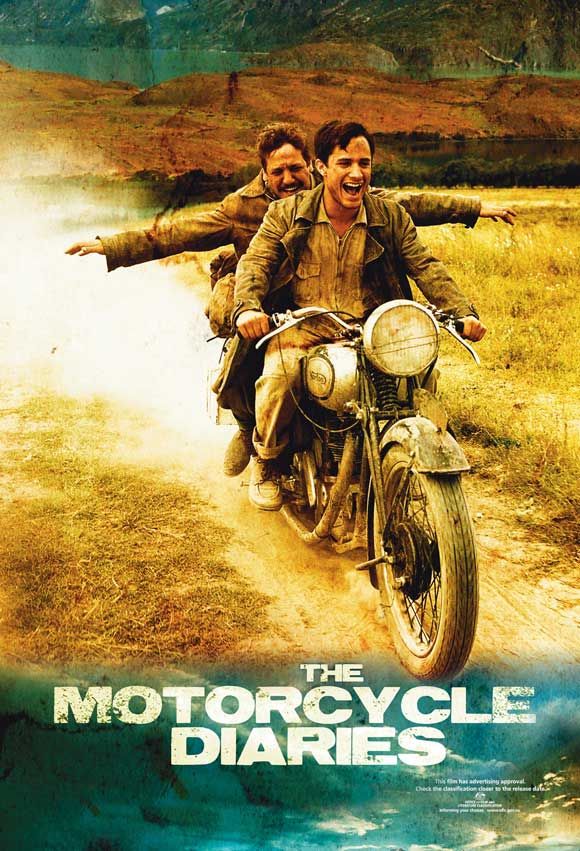 Based on a true story, this inspiring adventure traces the youthful road trip of two revolutionary friends: "Che" Guevara and Alberto Granado. The Motorcycle Diaries is a biopic about the journey and written memoir of the 23-year-old Ernesto Guevara, who would several years later become internationally known as the iconic Marxist guerrilla commander and revolutionary Che Guevara. The Motorcycle Diaries is a story which revolves around 2 men who embark on a road journey on a 1939 Norton 500cc cylinder motorcycle from Buenos Aires. They are out to discover and explore South America.