The mystery behind the image of angry hanuman
Wherever you are in India, you are likely to have seen this sticker on a car bumper or screen, on a moped or some other form of transport. The image is also seen on T-Shirts, watch dials, as laptop skins and on other merchandise: It's Lord Hanuman in a stylised, graphical avatar; but shorn of the deity's usual humility and devotion. This is an angry Lord Hanuman. We look at the story behind the angry Hanuman and explore why this angry avatar has caught on in such a big way.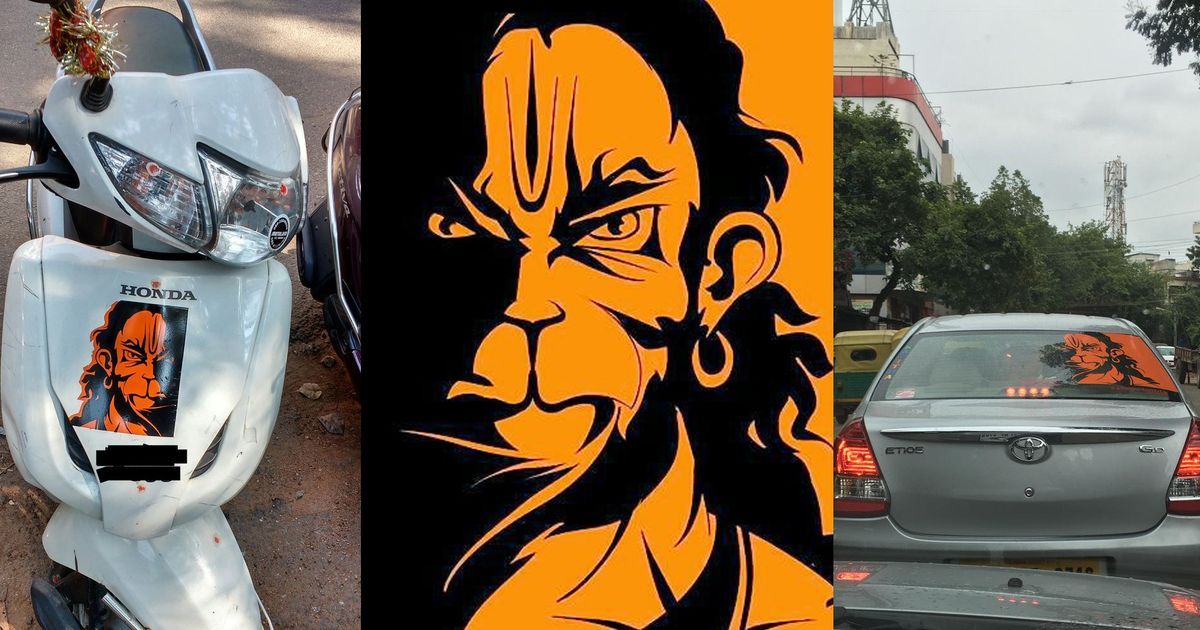 Karan Acharya, Graphic artist and designer from Kasargod District in Kerala created the image a few years ago for the young members of a youth club looking for a fresh design for their Ganesh Chaturthi flags. This is a bit surprising though; to have Lord Hanuman for Ganesh Chaturthi flags. Nonetheless, soon the image spread across social media and is now seen on vehicles, merchandise and gadgets as well.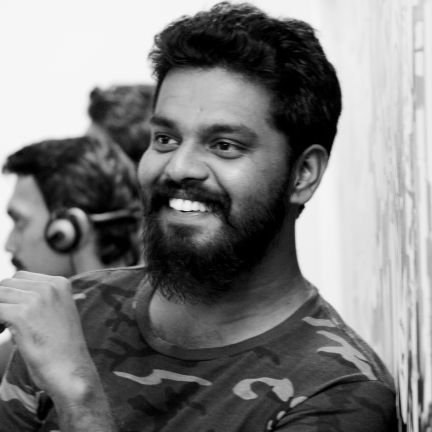 The image has really caught on in bigger cities and elsewhere. On a recent trip to Bangalore, Acharya was quite surprised to find out how ubiquitous the image is. This is in spite of the fact that he has neither given the rights to the image to anyone nor does he charge a royalty for the same.
The sticker is easily available on Amazon. You can get it for your car or your bike. Google auto suggest shows that people also look to download the HD wallpaper, stickers and photos of this image.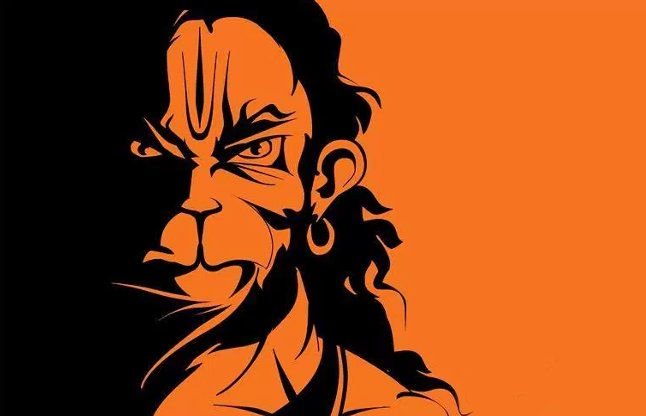 T-Shirts bearing the Angry Hanuman image are also available. However, the creator of the image has derived no benefit from his wildly popular representation of this particular avatar of Hanuman.
Hanuman has always been a popular God, but this is a new representation of a God usually seen to be kneeling at the feet of Lord Ram, his palms joined in supplication. This new Hanuman is a commanding Hanuman emanating strength and power.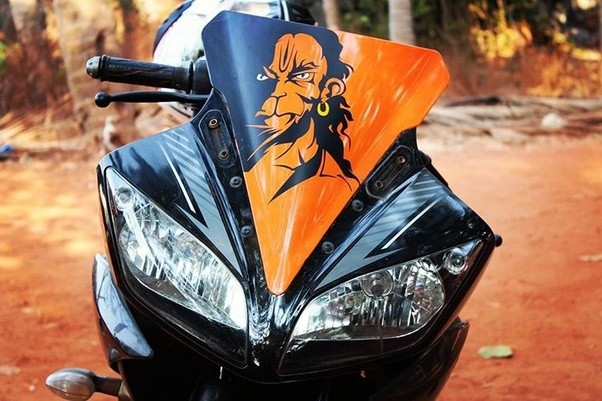 After the Hanuman image went viral, some business houses have approached him to lease the copyright to use it on T-shirts. "I had not taken copyright on the image, so I do not know how to go about it. I had no idea that this would become so big. I have not made a single rupee out of it. It does not matter. I am happy that so many people have liked it. As an artist, it gives me immense pleasure," said Karan.