Tesla Model X tows plane, breaks record [Watch Video]
The Tesla Model X, which is known for its autonomous driving system and the Ludicrous Mode which makes it as quick as supercars, has just claimed a Guinness World Record. The record was awarded after the Tesla Model X P100D towed a Boeing 787-9 Dreamliner aircraft that weighs 130 tonnes. It is the heaviest weight towed by a production electric car in the world.
Qantas, an Australian airliner, organised the stunt to highlight its partnership with the electric vehicle maker, Tesla. Qantas offers Tesla wall chargers at four airports in Australia to offer Tesla Model S and Model X owners a charging point while they are travelling. The Model X towed the empty aircraft for about 300 metres creating the world record. The stunt was done at the taxiway of the Melbourne airport.
The Tesla Model X P100D is rated to tow 2267 kg of weight. However, the aircraft weighs 130 tonnes, which is much higher than the Tesla's rated capacity. It is not known how much battery the Tesla was left with after the completion of the stunt. A fully charged Model X can go up to 465 km on a single charge. The Tesla Model X P100D is powered by an electric motor that generates 1,072 Nm of peak torque, which is much higher than many luxury SUVs powered by the regular internal combustion engine.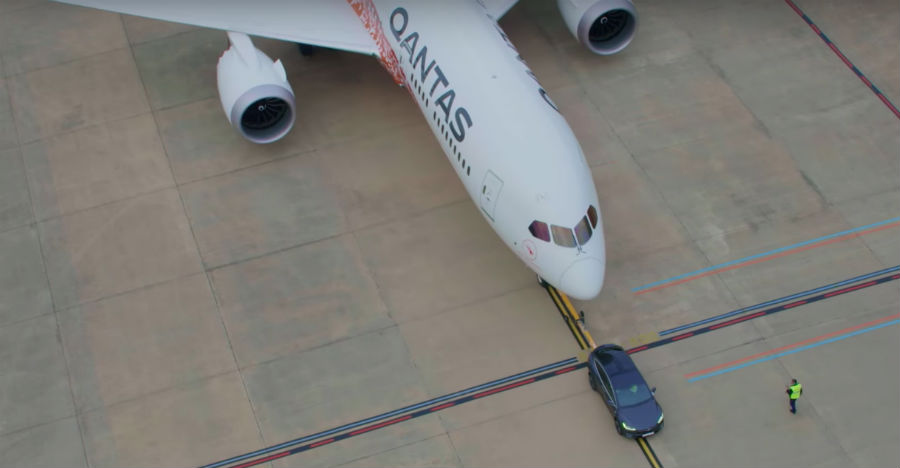 According to Qantas, this is the first incident that the Tesla Model X has towed so much of weight. However, there have been instances before where production cars have towed aircraft. In an event in India, a Tata Hexa pulled a 285-tonne Airbus A380 last year for 73 meters, which is highly impressive.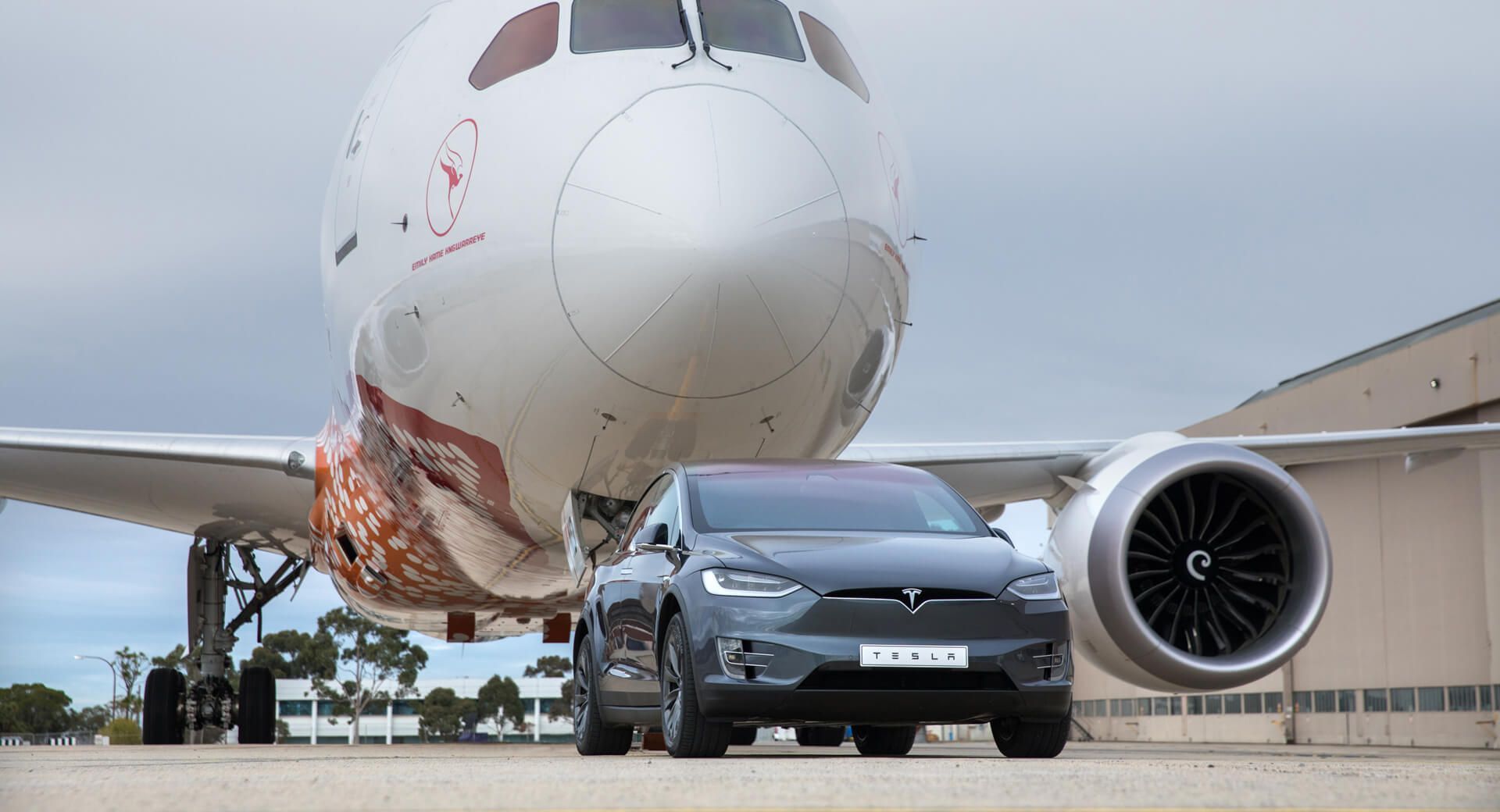 Qantas and Tesla are working together to bring clean transportation to the masses and sustain it for the future. Use of electric vehicles could help the airline to cut down their emission costs on the runway. A Tesla Model X was imported to India sometime back. After the news of Tesla planning to launch the Model 3 in India, many people booked the vehicle, but the plan has been deferred for various reasons, including the high import tax in the Indian car market.
Written by – Shantonil Nag.