Bollywood actress Sunny Leone seems to be a mega Maserati fan, for she's just bought yet another Maserati home. The movie star took delivery of a spanking new, white Maserati Ghibli four door sedan at Los Angeles, United States, the city where she's currently living in. Here's what she shared on her Instagram page.
The Ghibli is the Italian sports and luxury car marque's entry level 4 door sedan, sitting below the Quattroporte in terms of positioning. The Ghibli is smaller than the Quattroporte and is coupe-like in terms of design. It also gets a smaller V6 engine compared to the Quattroporte's V8 motor. The Ghibli has a more compact interior but offers four seats like the Quattroporte, and of course, a four door layout just like its elder sibling.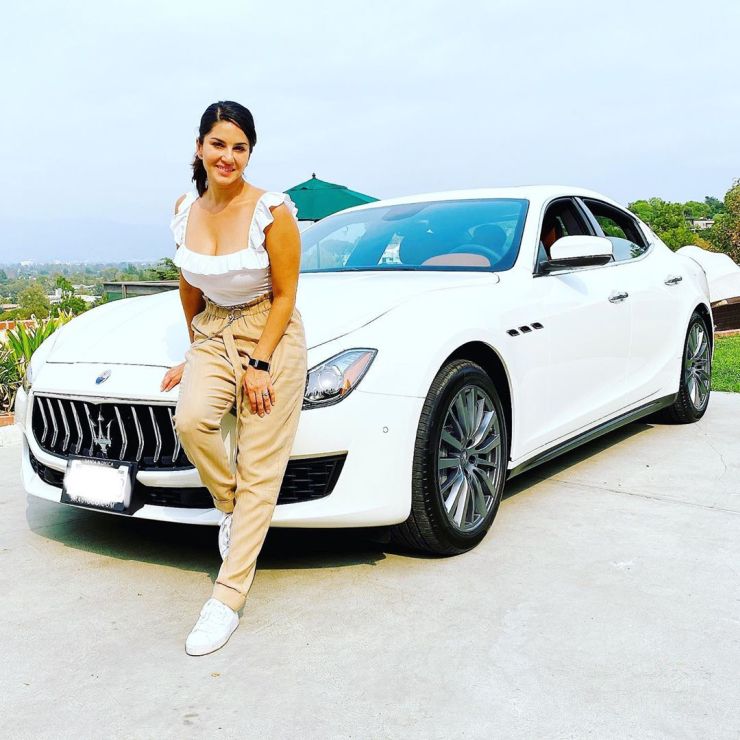 Prices of the Ghibli start from 80,000 US dollars, or about 59 Lakh Indian rupees. In India, the Maserati Ghibli's prices start from Rs. 1.31 crores, thanks to the steep import duty the car commands as an imported completely built unit (CBU).
The Ghibli sold in 2020 gets two V6 engine options, both of them turbocharged and built by Ferrari. While the base trim of the Maserati Ghibli is powered by the 3 liter V6 petrol engine running a single turbocharger, the S (Sport) and S Q4 (Sport with all wheel drive) variants get the same engine with a twin scroll turbocharger.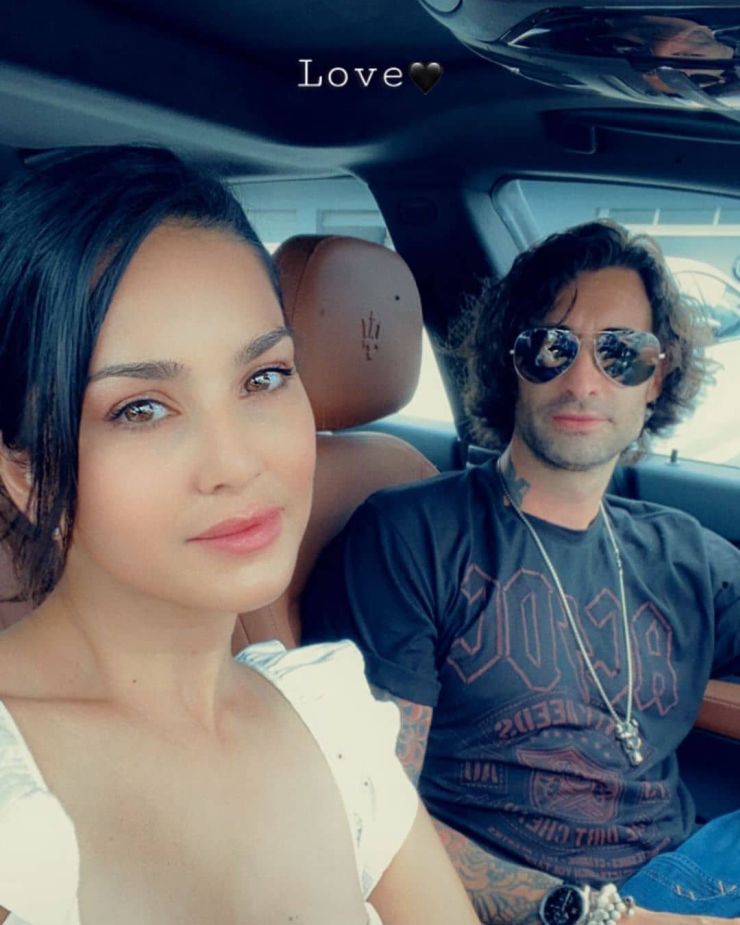 In the base trim, the Ghibli's 3 liter V6 engine puts out 345 Bhp of peak power and 500 Nm of peak torque, enough to propel the car to 100 Kph from standstill in just 5.5 seconds, and to a top speed of 265 Kmph.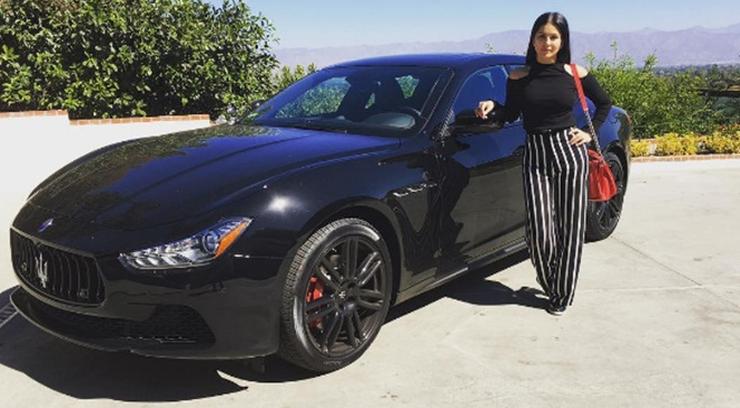 On the Sport and Sport All Wheel Drive models, the 3 liter engine makes 424 Bhp and 580 Nm. The higher outputs mean better acceleration times: 4.9 seconds to hit 0-100 Kph for the Sport trim and 4.7 seconds for the Sport All Wheel Drive trim. Top speeds are also up, hitting 285 Kmph. All variants of the Ghibli use the ZF 8 speed torque converter automatic gearbox as standard.
Apart from the white coloured Ghibli that Sunny Leone has just acquired, the actress has two other Maseratis in her garage. One is a limited edition Maserati Ghibli, which the actress purchased in 2017, and the other is a Quattroporte, which was bought way back in 2014.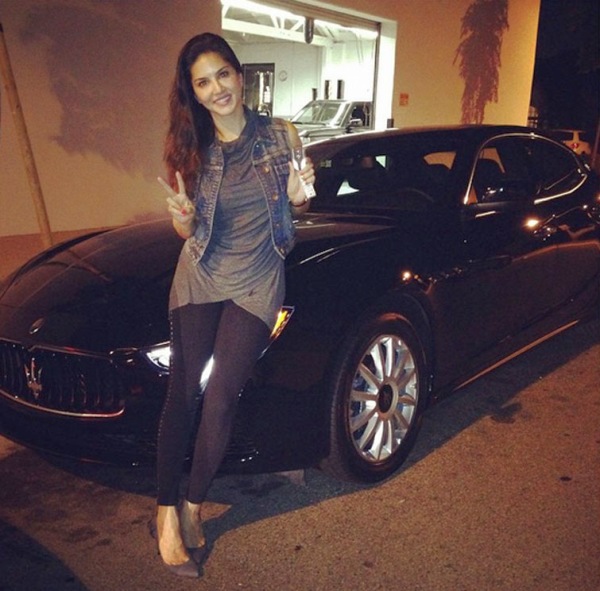 While the limited edition Ghibli stays in her Los Angeles garage, the Quattroporte is in her Mumbai home in India. Clearly, Sunny Leone loves her Maseratis enough to own multiple variants of them, in multiple colours as well.
Source – Cartoq.