In a bid to spread its wings across new borders, the KSRTC will soon roll out more inter-state services.
Transport Minister Thiruvanchoor Radhakrishnan on Tuesday said the KSRTC would extend its inter-state operations to more regions, including Goa and Mumbai, by Christmas. "At present, the KSRTC has entered into pact with Tamil Nadu and Karnataka to operate inter-state services," the Minister said after launching the KURTC website in Thiruvananthapuram.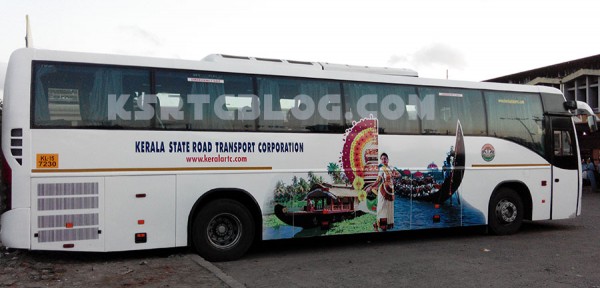 "We are set to enter into agreement with various states, including Goa, Maharashtra, Andhra Pradesh and Telengana. The pacts have to be signed by the Secretaries of the respective states. We have already finalised agreement with Tamil Nadu and Karnataka to conduct inter-state operations. And, with the rest of the states, the services can be launched by Christmas," he said.
Pointing out that the KSRTC is now on the path of modernisation, the Minister said: "Though the corporation had to endure a loss of `620 crore, we could save around `300 crore after making some tactical changes recently. To solve the rest of the issues, we will come up with necessary changes soon," he said. "Our main aim is to do away with the current tarnished image of the KSRTC," the minister added.The new KURTC website will have information on the routes, time schedule, services to major tourist destinations, airport, railway station, etc. For online ticket registration, the passengers can log on to www.kurtconline.com.
News: New Indian Express