Reach on Fast Bus' courier service: KSRTC's income may touch 1 cr
Kerala State Road Transport Corporation (KSRTC) is expected to generate an income of Rs 1 crore with the courier service called 'Reach on Fast Bus'. The service was launched in association with Track On courier Service in 2015. It is reported that KSRTC has so far earned an income of Rs 90.91 lakh from the service.
As per the agreement with KSRTC, Track On should pay a fixed amount to KSRTC from the courier charges. In order to earn more income from the service, KSRTC has extended the service through two wheelers too.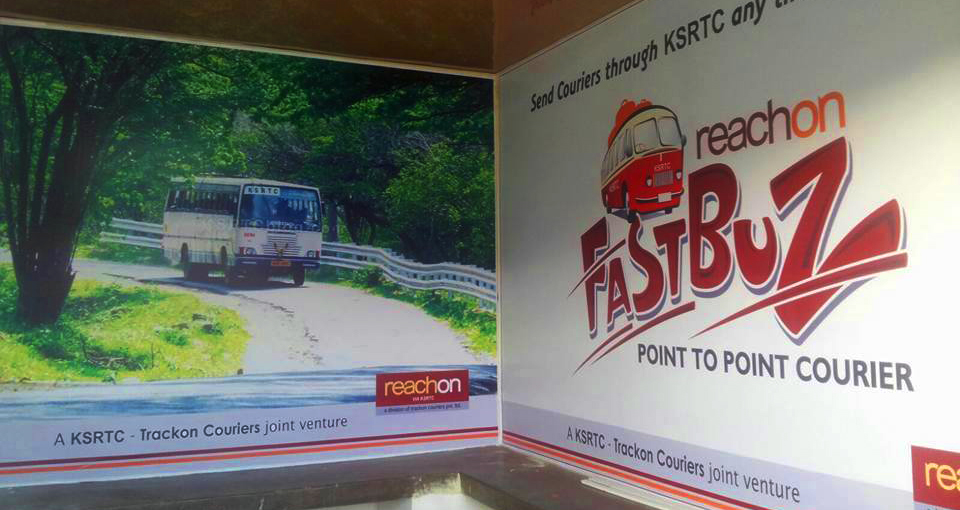 At present, Volvo buses that operate service in Kerala –Bengaluru are being used for the service. Meanwhile, excluding rented Scania buses from the service affected KSRTC's courier service.
The courier service launched in 15 depots in the initial phase is now available in 49 centres. KSRTC has been operating courier officers at depots as well as other places.
"We are planning to open new operating centres for courier service at Munnar, Vytila, Kothamangalam and Attingal," said Reach On Fast Bus Operation head K Vishnu Prasad.
Door-to-door delivery service and franchises in hilly ranges played a major role in the profit. Track On is also benefited from the service every financial year. It is learned that it earned more than Rs 2 crore from the service.
At present, two wheelers are employed in the service at Kozhikode and Ernakulam depots.
Service charges has been raised across the country when GST came into effect. For delivery in Kerala, parcels upto 100 gram will cost Rs 25 and 250 gram will cost Rs 42. The service providers charge Rs 84 for parcels weighing upto 3 kilo. An extra amount of Rs 21 should be paid for parcels that weigh above 3kg.
However, the customer should pay Rs 127 for parcels upto 250 gram to be delivered in other states. An amount of Rs 211 should be paid for parcels upto 3 kg. The authority is planning to deliver government-related things via KSRTC courier. The officials in charge has forwarded a letter to the service providers regarding this.