Pamban Sea Bridge : Dangerous and Thrilling
The Pamban Bridge is a railway bridge on the Palk Strait which connects the town of Rameswaram on Pamban Island to mainland India. The bridge refers to both the road bridge and the cantilever railway bridge, though primarily it means the latter. Opened on 24 February 1914, it was India's first sea bridge, and was the longest sea bridge in India until the opening of the Bandra-Worli Sea Link in 2010. The rail bridge is for the most part, a conventional bridge resting on concrete piers, but has a double leaf bascule section midway, which can be raised to let ships and barges pass through.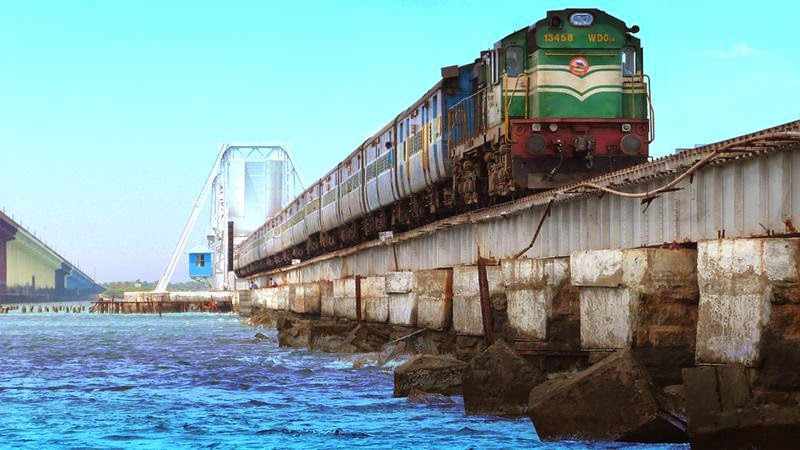 Turn to 'Aanavandi' App to Get KSRTC info
www.aanavandi.com & the mobile applications available on Android & Windows store provide latest & updated time schedule of KSRTC buses. Aanavandi is the service providing by Team KSRTC Blog, An active online forum for KSRTC fans across the globe since 2008. We have launched the website www.aanavandi.com and the mobile apps of the same name, aimed at popularising the services of the Kerala State Road Transport Corporation (KSRTC).
The blog and app, developed a by an online collective KSRTC Blog, offer real time information on the 50,000-odd schedules the public transport company runs a day.