Qantas Airways Limited is the flag carrier of Australia and its largest airline by fleet size, international flights and international destinations. It is the third oldest airline in the world, after KLM and Avianca, having been founded in November 1920; it began international passenger flights in May 1935.
The Qantas name comes from "QANTAS", an acronym for its original name, "Queensland and Northern Territory Aerial Services", and it is nicknamed "The Flying Kangaroo". Qantas is a founding member of the Oneworld airline alliance.
Qantas was founded in Winton, Queensland on 16 November 1920 by Hudson Fysh, Paul McGinness and Fergus McMaster as Queensland and Northern Territory Aerial Services Limited. The airline's first aircraft was an Avro 504K. It moved its headquarters to Longreach, Queensland in 1921 and Brisbane, Queensland in 1930.
In 1934, QANTAS and Britain's Imperial Airways (a forerunner of British Airways) formed a new company, Qantas Empire Airways Limited (QEA). The new airline commenced operations in December 1934, flying between Brisbane and Darwin.
QEA flew internationally from May 1935, when the service from Darwin was extended to Singapore (Imperial Airways operated the rest of the service through to London). When World War II began, enemy action and accidents destroyed half of the fleet of ten, and most of the fleet was taken over by the Australian government for war service.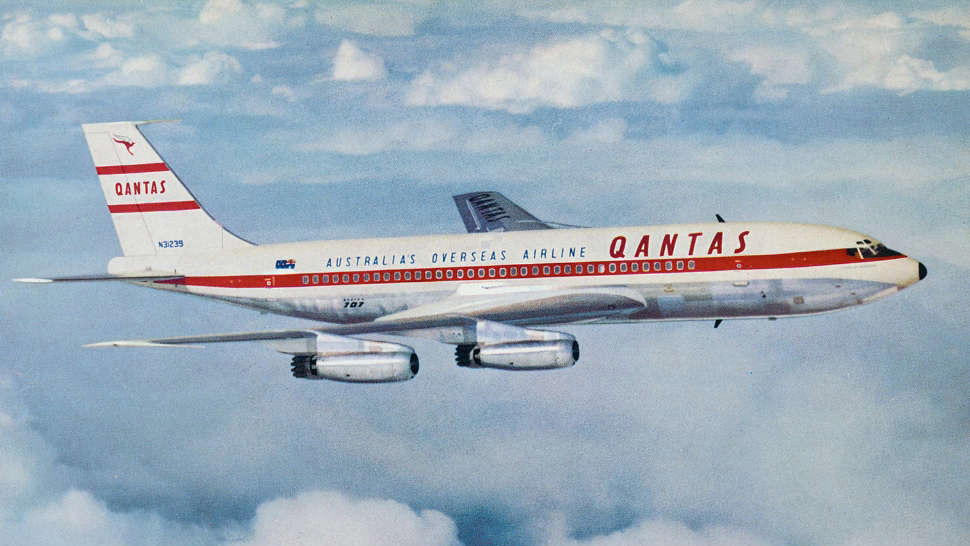 The airline is based in the Sydney suburb of Mascot, adjacent to its main hub at Sydney Airport. As of March 2014, Qantas had a 65% share of the Australian domestic market and carried 14.9% of all passengers travelling in and out of Australia.
Various subsidiary airlines operate to regional centres and on some trunk routes within Australia under the QantasLink banner. Qantas also owns Jetstar Airways, a low-cost airline that operates both international services from Australia and domestic services within Australia and New Zealand; and holds stakes in a number of other Jetstar-branded airlines.