Pilot Takes Down Drunk Passenger Who Shoved Female Flight Attendant
Apilot tackled to the ground an unruly passenger accused of attacking members of the crew on an American Airlines flight in the US.
Michael Kerr, 25, has been banned from flying as awaits trial on charges of being intoxicated and disruptive, assault on a female, communicating threats and interfering with the duties of a flight crew or attendant.
Another passenger filmed the July 21 incident, which happened on board a flight from Lexington, Kentucky, to Charlotte, North Carolina.
The video shows the pilot addressing Mr Kerr, who appears to be drunk and refusing to sit down as the plane taxied to the gate at Charlotte Douglas International Airport.
Video – Charles Walton
Mr Kerr is seen ignoring the pilot's command to "take a seat, sir" and instead demanding the man "move" out of his way.
"I don't care what you want to do, you're going to take a seat right now," the pilot says.
"No, I'm not," Mr Kerr replies.
Mr Kerr can be seen trying to push his way past a flight attendant, shoving the woman to the floor and stumbling forward.
The pilot then tackles the passenger, shouting: "Enough!  You don't put your hands on my flight attendant! Enough!"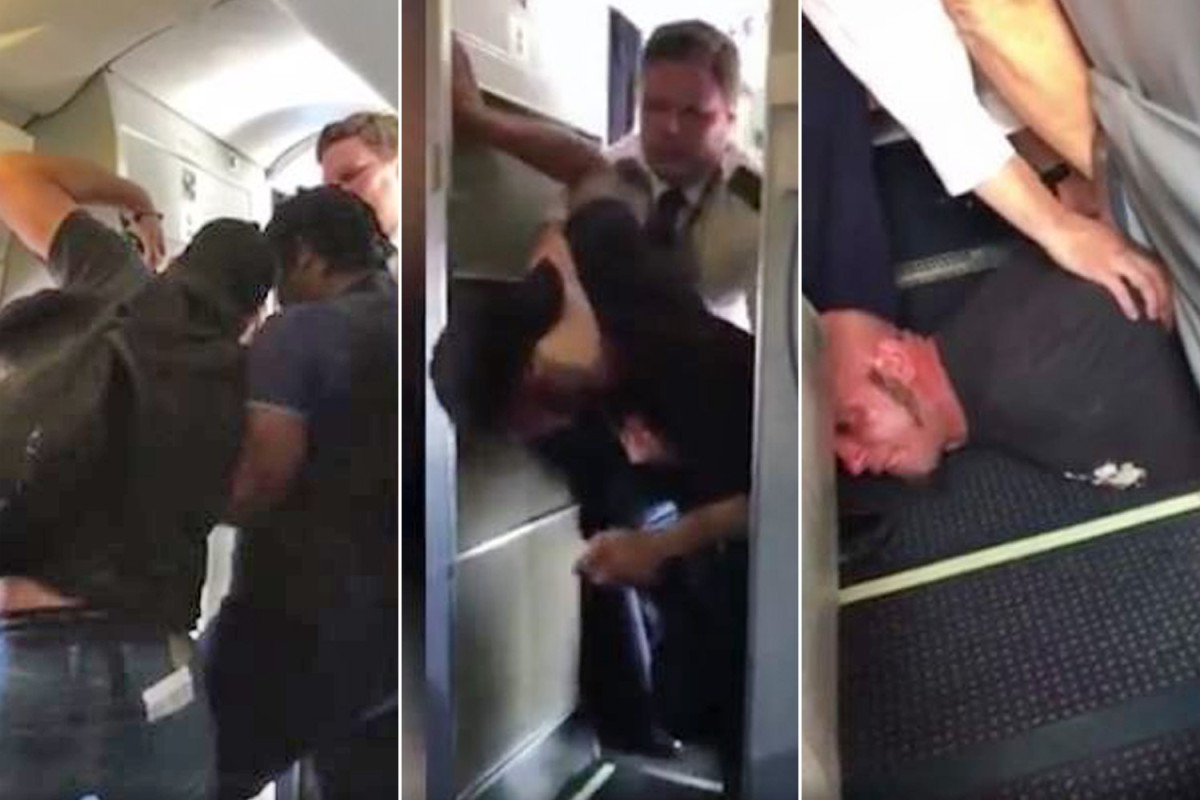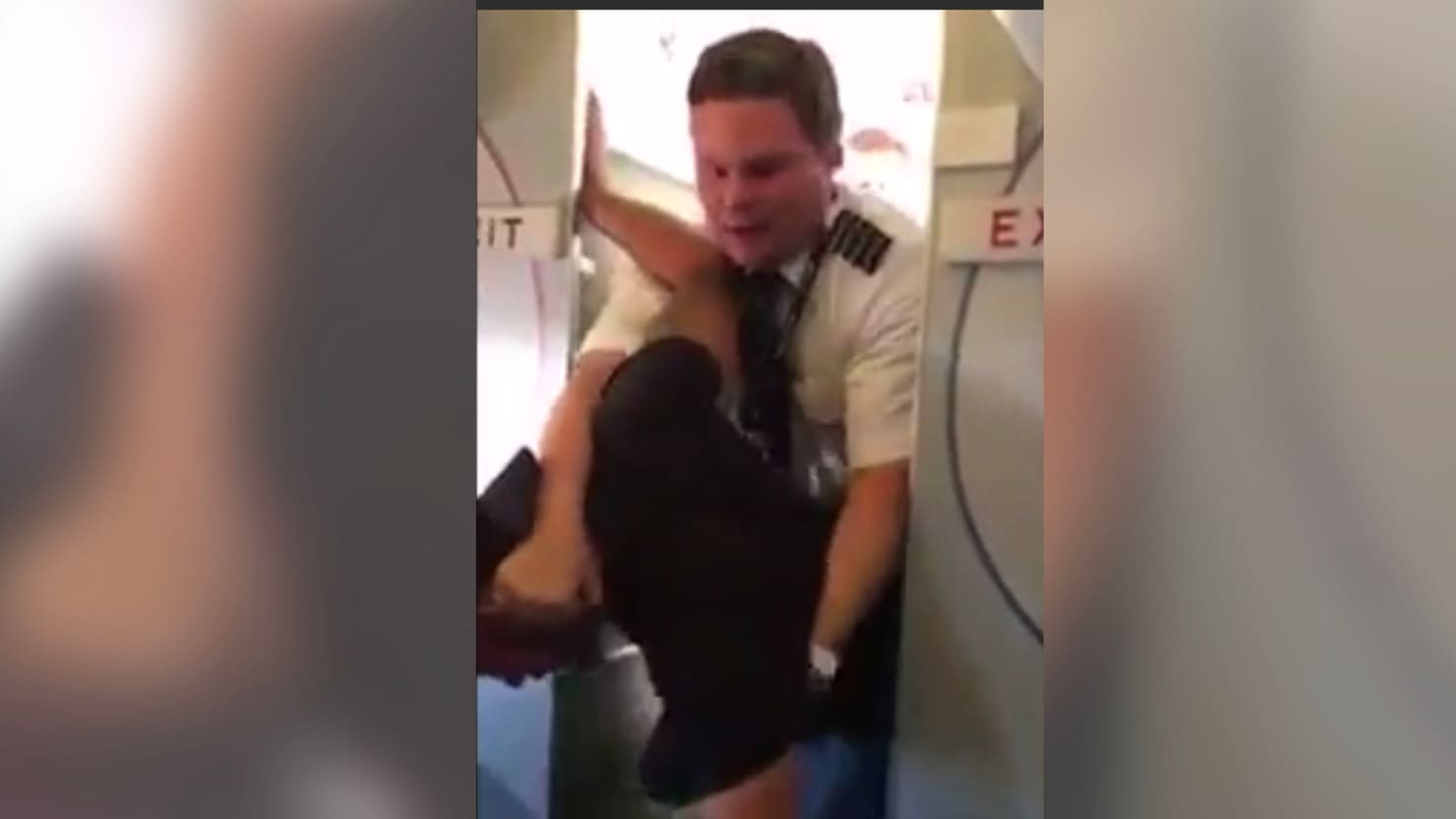 A spokesman for American Airlines has confirmed the flight crew requested that law enforcement "meet them upon arrival at their gate" because of an unruly passenger.
Police dragged him off the plane as he spat, yelled, and kicked, the Charlotte Observer reported.
The video was filmed by passenger Brian Colon, who is a flight attendant for Norwegian Airlines.
"I was scared. I was very scared. I felt like the flight attendant's life was in danger, and I felt like someone else needed to step in, the way he treated her," Mr Colón said.