New train to Chennai to cut travel by 3 hours
The Thambaram (Chennai)–Kollam express train which had its maiden trip along the newly opened Punalur-Sengottai rail route will run daily saving at least three hours in travel time while connecting Chennai and Thiruvananthapuram.  The official inauguration of the route which was commissioned on Saturday will be done by Rajen Gohain, minister of state for railways, at a function to be held in Punalur on April 10. The Thambaram-Kollam express train is in place of the Madras–Egmore– Kollam train that chugged along the meter gauge rail route earlier.
"The new train will start service after the official inauguration of the route. The train needs two new rakes to start its operation from Kollam. Based on availability of rakes, the service will be operated as special train before the inauguration of the route," said Kodikkunnil Suresh MP. The trains currently operating to Punalur will be extended to Sengottai after rescheduling, he added. There is also instruction to upgrade the Punalur–Palakkad Palaruvi Express train to Thuthukkudi–Palakkad intercity express train.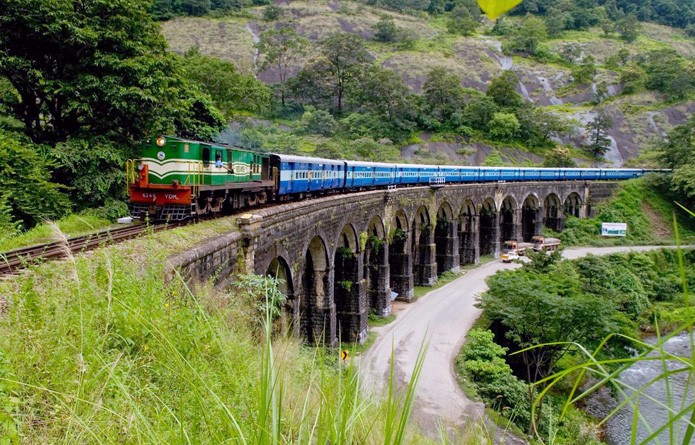 The Thambaram-Kollam express train is in place of the Madras–Egmore– Kollam train that chugged along the meter gauge rail route earlier.New train connecting Kollam–Nagore– Velankanni is also under consideration, he added. In the first phase six passengers trains are likely to operate along the route bridging the two states, operating from Madurai, Sengottai, Kollam, and Tirunelveli.  Initially, the trains are expected to take more than two hours to cover 49 km, the distance between Punalur and Sengottai, as the route is mostly in Ghat area. The speed along the route has been limited to 30 kmph in the preliminary phase which will be advanced further.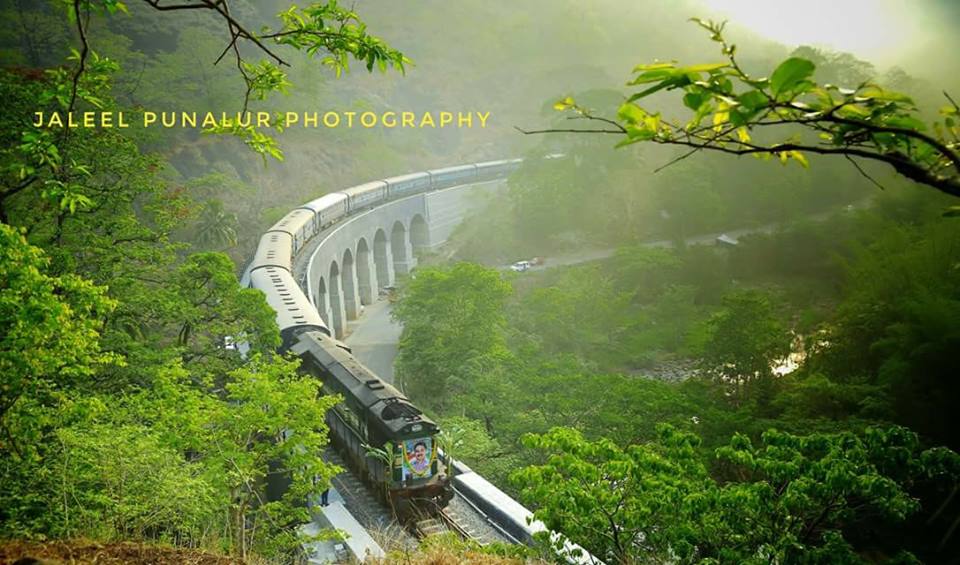 The Railways also has plans to consider the proposal to declare the rail route as a heritage tourism route, taking advantage of its course through Western Ghats along Aryankavu– Punalur stretch. The major considerations will be nature tourism and heritage tourism as the route already consists of historical structures constructed by the British. The rail route includes a heritage 13-arch bridge along the 45-km-long railway line from Punalur to Sengottai, commissioned in 1903. The bridge 102.72 metres in length and 5.18 metres in height was constructed using the ancient Surki method by British.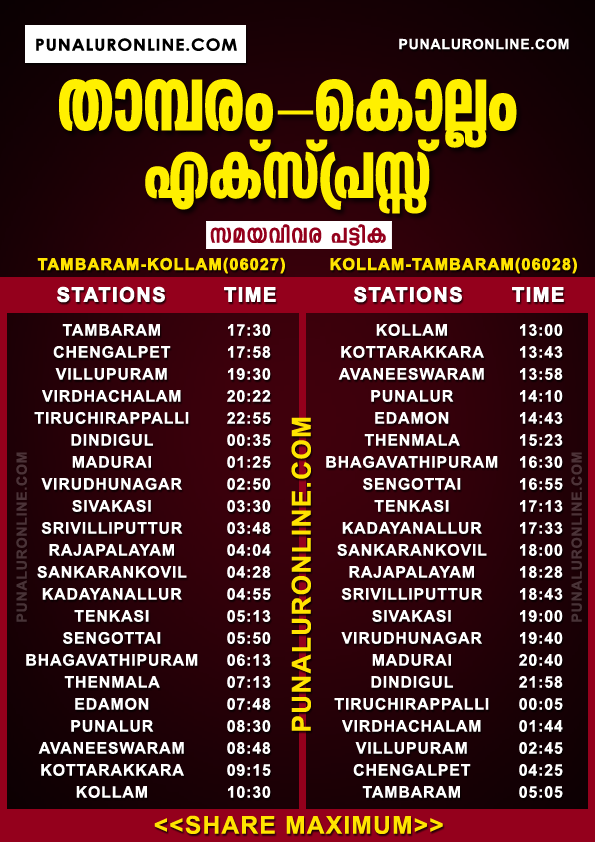 It is now strengthened using concrete jacketing and the heritage look will be artificially created by fixing the walls with tiles resembling the old construction blocks. The meter-gauge rail service along the Punalur-Sengottai stretch was stopped since September 2010. The Punalur-Sengottai section is part of the 325-km Kollam-Sengottai-Tenkasi- Tirunelveli- Thiruchendur gauge conversion project carried out by the construction wing of the Indian Railways.