Why did Maruti Suzuki stop the production of 800?
Maruti Suzuki India Ltd's Gurgaon plant rolled out the country's last Maruti 800 car in 2014, ending the hatchback's three-decade run on Indian roads after a phase-out that began four years ago.
The last of the Maruti 800s rolled off the production lines on 18 January 2014.
More than 2.7 million units of the Maruti 800 have been sold since it was launched in India in 1983.
Maruti Suzuki, India's largest car maker by sales, has already stopped selling the hatchback in 16 cities, including in all the metros, as it became unviable for the company to upgrade the car to comply with BS IV emission norms. It began to phase out production of the car in 2010.
Maruti 800 today sells "very well" in rural markets.
The Maruti 800 lost its appeal among urban consumers as car buyers migrated to models such as the Alto and Wagon R from Maruti Suzuki's stable and the Santro produced by Hyundai Motor India Ltd, among others.
Maruti Suzuki will continue producing spares for the car for the next 8-10 years, Raman said.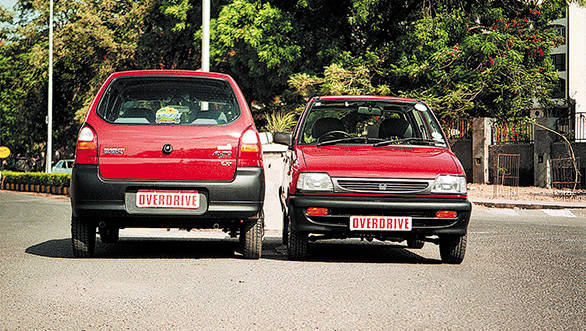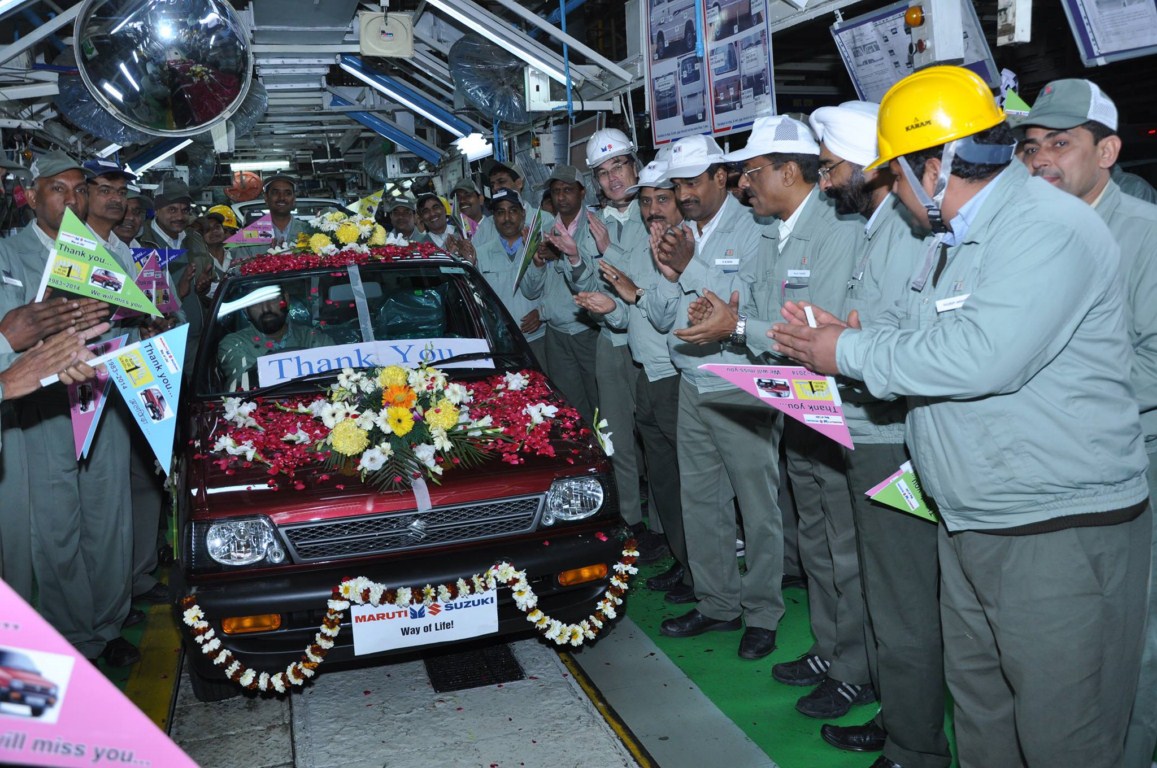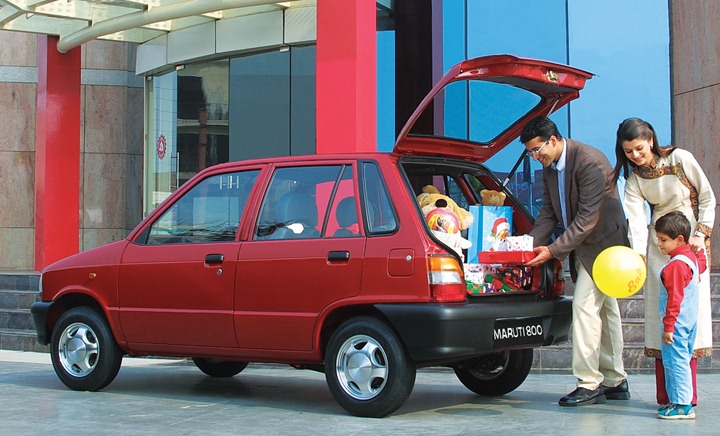 The production stoppage of Maruti 800 will not affect capacity utilization at Maruti Suzuki's plants, Raman said. The company lately manufactured 18,000-21,600 units of the Maruti 800 annually, which Raman said was a small percentage of the company's total annual manufacturing capacity of 1.5 million units a year.
Maruti Suzuki currently produces 1.1 million cars annually, using about 65% of its plants' capacities.