KSRTC's Multi Axle Volvo Sleeper AMBAARI DREAM CLASS on Bengaluru – Thrissur Route
Kindly with reference to the below mentioned subject Karnataka State Road Transport Corporation (KSRTC) is introducing new Multi Axle Volvo Sleeper (AMBAARI DREAM CLASS) bus service from Bangalore to Thrissur and vice versa.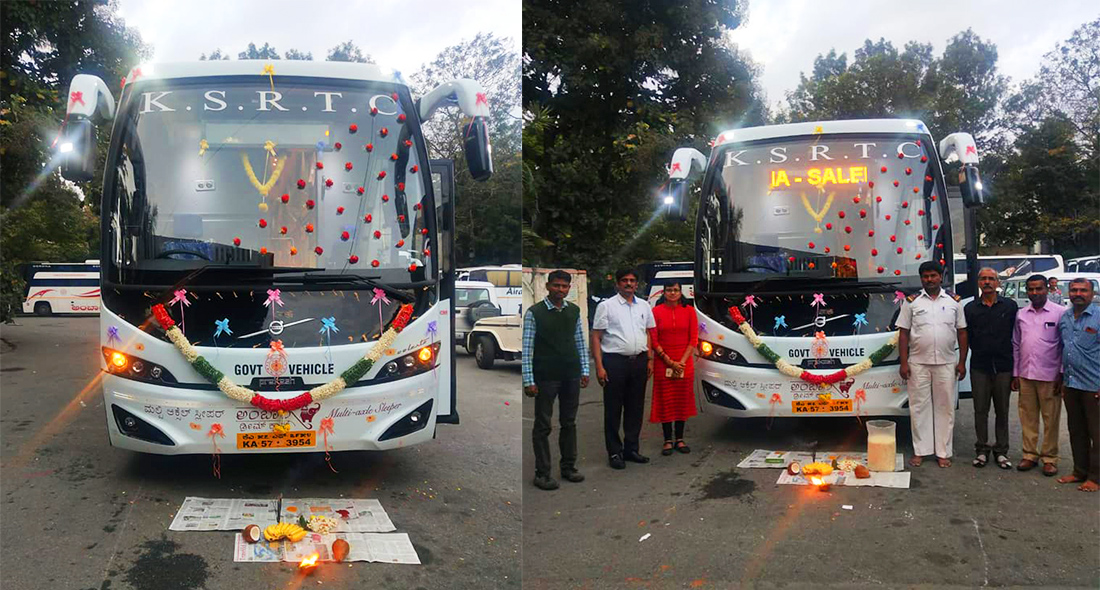 Departing Time from Bangalore is 20:14.
Departing Time from Thrissur is 20:14
The Bus Fare for Bangalore to Thrissur is 1310 Rs.
The New Service has been started from Bengaluru on 26/12/2019.
The Karnataka RTC is operating Ambaari Dream Class Services to Ernakulam from last five months onwards and getting good response from travelling public so for that reason they are operating the bus to Thrissur also.
Passengers can book advance reservation ticket through KSRTC Reservation Counter and through our website www.ksrtc.in.
Soon this new services will be operate from different places of Kerala Sector.
Ambaari Dream Class is Longest bus in Asia (15m long) with 40 spacious sleeper berths fabricated as per AIS 119 standards with more headroom and legroom. The 410 HP Volvo B11R bus customized by Prakash features panoramic windows, roof ventilator, emergency door at the middle of the bus as per CMVR regulations, fire detection and suppression systems, mobile charging points, bottle holders and headrests.
The Karnataka State Road Transport Corporation is a state-owned road transportation company in the state of Karnataka in India. Corporation has the largest fleet of Volvo buses among state owned transport companies in India. It is wholly owned by the Government of Karnataka.