KSRTC to start 'Ayyappa darshan' package
The Kerala State Road Transport Corporation (KSRTC) will operate special tour package titled 'Ayyappadarshan' for catering to hundreds of inter-state pilgrims arriving at airports and major railway stations across the state during the upcoming Sabarimala pilgrimage season.
"The services, using air-conditioned Volvo buses, will be mainly operated from Nedumbassery airport and Chengannur railway station. Dedicated personnel will be deployed to assist customers throughout the pilgrimage till they are dropped back," KSRTC chairman and managing director Tomin J. Thachankary said.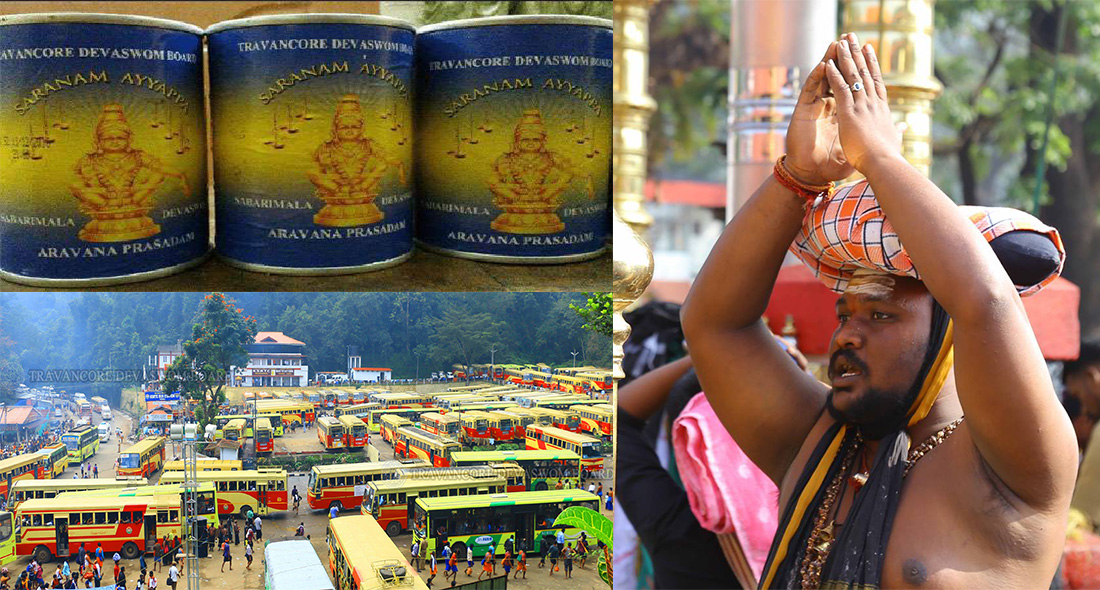 Among others, the personnel will provide necessary information on the hill shrine and the poojas there, help them avail slots under the Kerala Police's virtual queue system for Ayyappa darshan, give them free the 'Aravana prasadam' after darshan and drinking water during the journeys both sides.
The pilgrims can also make use of the cloak room facility at Pamba, he said.
The buses will have free wi-fi connectivity and mobile charging facility among others. Ayyappa devotional songs will be played through the journey and announcements made on the pilgrimage details.
A flat charge of Rs 1500 per person will be levied for the to-and-fro tour package from Nedumbassery airport while Rs 900 will be the ticket charge from Chengannur railway station (to and fro). Devotees can make seat reservation by logging into 'www.keralartc.com' from October 29 onwards.
"We'll deploy non-AC buses, too, under the tour package if we experience heavy rush. Those who could not make advance reservations too will be provided spot tickets if seats are available," the top official said.