KSRTC/KURTC Bus Timings from Calicut (Karippur) Airport
Calicut International Airport (IATA: CCJ, ICAO: VOCL), also known as Karipur Airport, is an international airport serving the cities of Kozhikode and Malappuram in Kerala, India. It is located in Karipur, about 25 km from Kozhikode and 20 km from Malappuram.  It was the twelfth-busiest airport in India in terms of overall passenger traffic.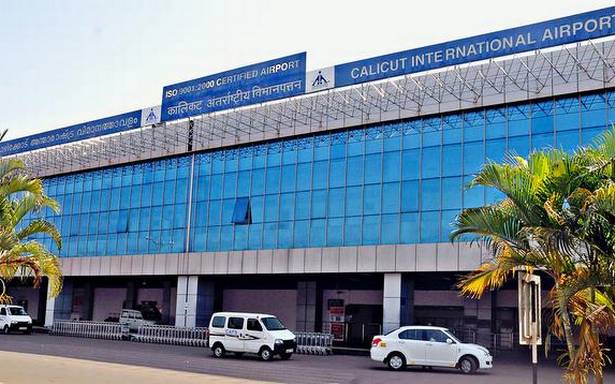 Kozhikode Calicut Airport is the third busiest airport in Kerala which is constantly being upgraded to serve its passengers better. Karipur International airport is connected well to the state-run bus services to and from the railway station as well as back to the airport.
Kerala State Road Transport Corporation is operating bus services from Calicut Airport to other destinations.
Timings of FLY BUS Services
From Kozhikode : (6:45, 7:45, 09:20, 10:20, 11:40, 12:30, 14:20, 15:10, 16:45, 17:35, 19:10, 20:00).
From Airport : 08:00, 09:00, 10:30, 11:30, 13:10, 14:00, 15:30, 16:25, 18:00, 18:45, 20:20, 21:20).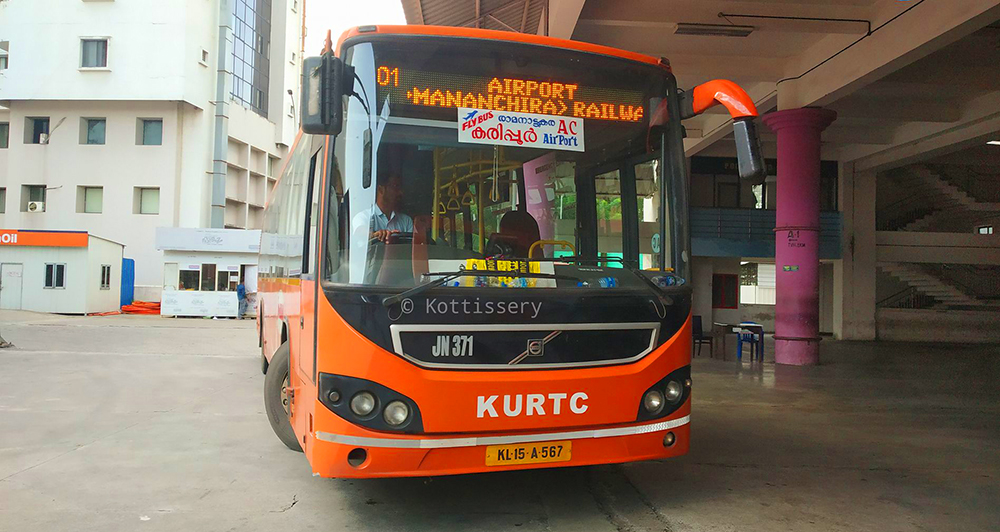 Bus Timings from Calicut Airport to : –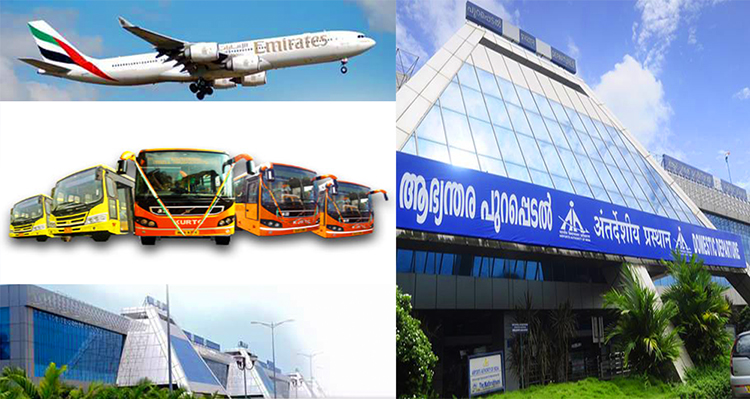 Karipur Airport Address : Calicut International Airport, Padinharathara, Malappuram district, Karipur, Kerala 673647, Enquiries Number: 91 483 2719491.
Since 1 May 2015, The Airport Authority of India (AAI) has imposed the restriction of wide body aircraft such as Boeing 777 and 747 for a period of six months due to runway re-carpeting which had been long overdue at this airport. As a result, Emirates, Saudia and 2 Air India 747 flight operations had to move temporarily to Cochin International Airport during this time.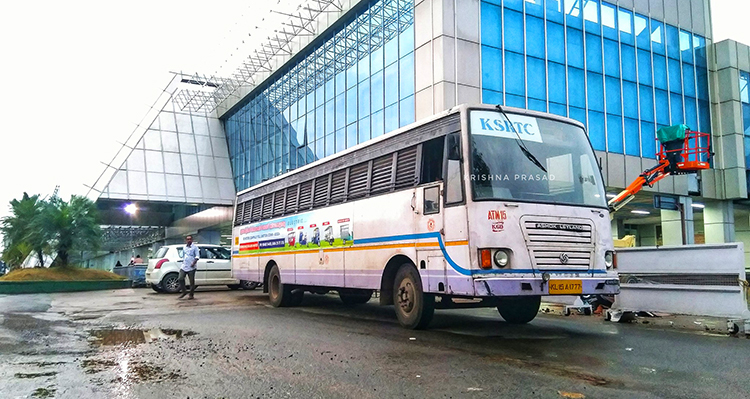 The airport authorities have also expressed doubt about getting permission to operate wide-bodied aircraft from the airport even after the completion of the re-carpeting as the runway in the airport is not large enough for the operation of jumbo aircraft. AAI had earlier instructed all airports using widebody aircraft must have 240 m of RESA on each direction vs Calicut airports 75m.
The airport Director said the short runway was a major hurdle in operating the wide-bodied aircraft from the table top airport and the runway length should be extended from the current 2,850 metres to 3,150 metres to operate wide-bodied aircraft, he added. The major hurdle in extending the runway is the delay in acquiring the land which require a total of 385 acres of land for extending the runway and associated facilities.
The state government has been finding the task difficult as it requires evacuation of 1,500 families living around the airport. As of June 10, 2016, not much action has been taken for land acquisition to help increase the runway length. Now the AAI has came to a Decide to get a safety area to avoid the aircraft falling from the table Top runway.