Thiruvananthapuram: The Kerala State Road Transport Corporation (KSRTC) will start running low-floor buses, which are presently operating only in Kochi and Thiruvananthapuram, in other districts too.
The KSRTC will get another 400 low-floor buses as part of the central government's Jawaharlal Nehru National Urban Renewal Mission (JNNURM) programme. These buses would start service in all the districts, and would be running under Kerala Urban Transport Corporation that would be formed under the KSRTC.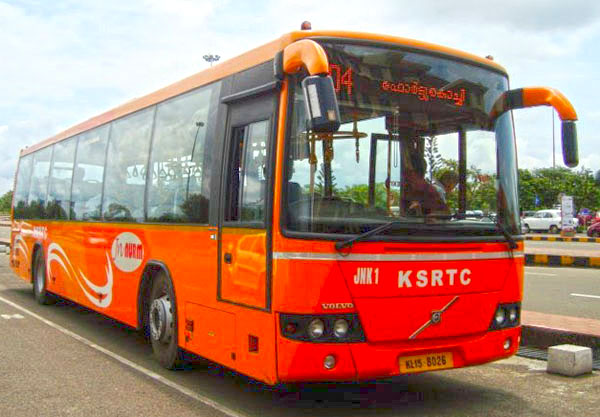 At present, under the JNNURM plan, there are 320 low-floor buses running in Kochi and Thiruvananthapuram. They come directly under the supervision of KSRTC. Although the initial plan was for the buses to run intra-district, in the case of Kerala, the AC low-floor buses are running from Thiruvananthapuram to Kochi and from there to Kottayam, Kozhikode, Nilambur. The KSRTC makes more profit out of these services than the others.
Kerala has asked for 1,100 buses to be allowed in the phase two plans of JNNURM; the 400 buses allowed now is part of the first phase. The expense for these many buses is estimated to be around Rs 200 crores, out of which Rs 40 crores (20 per cent) is to be paid by the state government.
The Urban Transport Corporation is being formed after the central government demanded for a separate governing body. The corporation would run the services in the five clusters formed out of 14 districts, and the employees of KSRTC would be re-appointed here. The government is expected to approve the plan submitted by the Transport Department. Since there are no major financial liabilities in the project, the Financial Department is also in favour of the programme.
Source: Manorama Online (English)