The Kerala transport development finance corporation limited (KTDFC) is planning to approach the government seeking permission to change the conditions for leasing out commercial space at the multi-storeyed KSRTC bus terminal-cum -shopping complex, here.
Though the KTDFC floated tenders for leasing the commercial space twice, no bidders turned up as the condition in the tender document mandates leasing the entire commercial space as a single unit.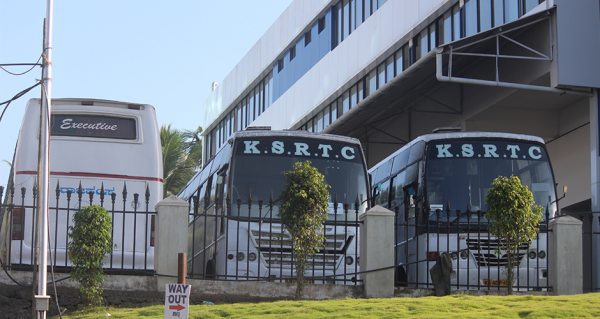 According to officials, the total commercial space available at Kozhikode KSRTC complex is 2,18,716.23 sq ft. As per the existing condition given in the KTDFC tender notices issued earlier this year, the entire commercial space in Kozhikode bus terminal cum shopping complex will be leased out through tender as a single unit for 30 years with subleasing option. The lessee can then sub let the space to different persons.
As per the existing condition the monthly rent for the entire commercial space is Rs 1.25 crore. Besides, those who lease the building will have to pay a security deposit of Rs 30 crore.
"We will approach the government for permission to change the condition to make it possible to let out the commercial space segment into units or as floor wise," said an official with the KTDFC.
We hope that we would be able to let out the spaces designed for restaurant business, office space and other purposes if the space is leased out in small segments, he added.
It was also alleged that people were not taking part in the bid to force KTDFC to bring down the rental amount and security deposit considerably. The new move of the KTDFC to rent out the commercial space in small units will be able to put an end to all suspected nexus between prospective bidders.
The 15 storey building has commercial space on all floors of the twin tower complex. While the lower ground floor has a maximum of 48,720 sq ft commercial space, ground floor has a minimum of 399 sq ft. Fourth to ninth floors have 16,540 sq ft commercial space each and second floor has 19,962 sq ft space for rent.
Though the KTDFC was renting out commercial space at Angamaly, Thiruvalla and Thiruvananthapuram in segments and units, they planned to lease out Kozhikode complex as a single unit pointing out that it would ease the rental formalities.
"We suspect that none took part in the bid as the monthly rent and the advance amount is huge and expect more bidders to turn up if the condition is changed," said the official.
The KSRTC bus terminal cum shopping complex was opened in Kozhikode in June this year and the delay in leasing out the commercial space create difficulties for commuters reaching the complex from different places.
They are now forced to depend on hotels outside the complex for food and tea. Though the KTDFC has given permission to cycle vendors to sell tea in the complex they exploit people with increased prices.
News: Times of India