BharatBenz trucks and buses are tailored for India by Daimler AG, the world's leading CV manufacturer. Engineered with globally proven technology, the best-in-class safety, unmatched reliability and the lowest total cost of ownership, BharatBenz leads the transformation in the Indian CV Industry.
With the new range of modern buses, BharatBenz offers a complete range of 'Made in India' buses with best-in-class fuel economy, comfort levels, and safety standards. BharatBenz is determined to make buses the preferred mode of transportation in India.
Kerala's First Bharat Benz Stage Carriage Private Bus : Images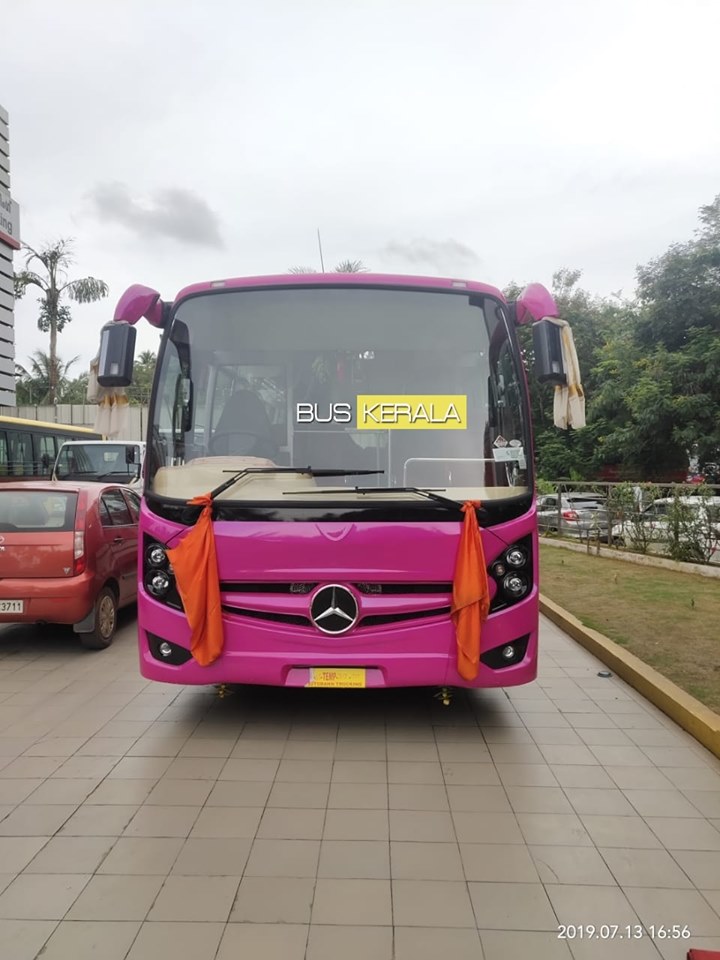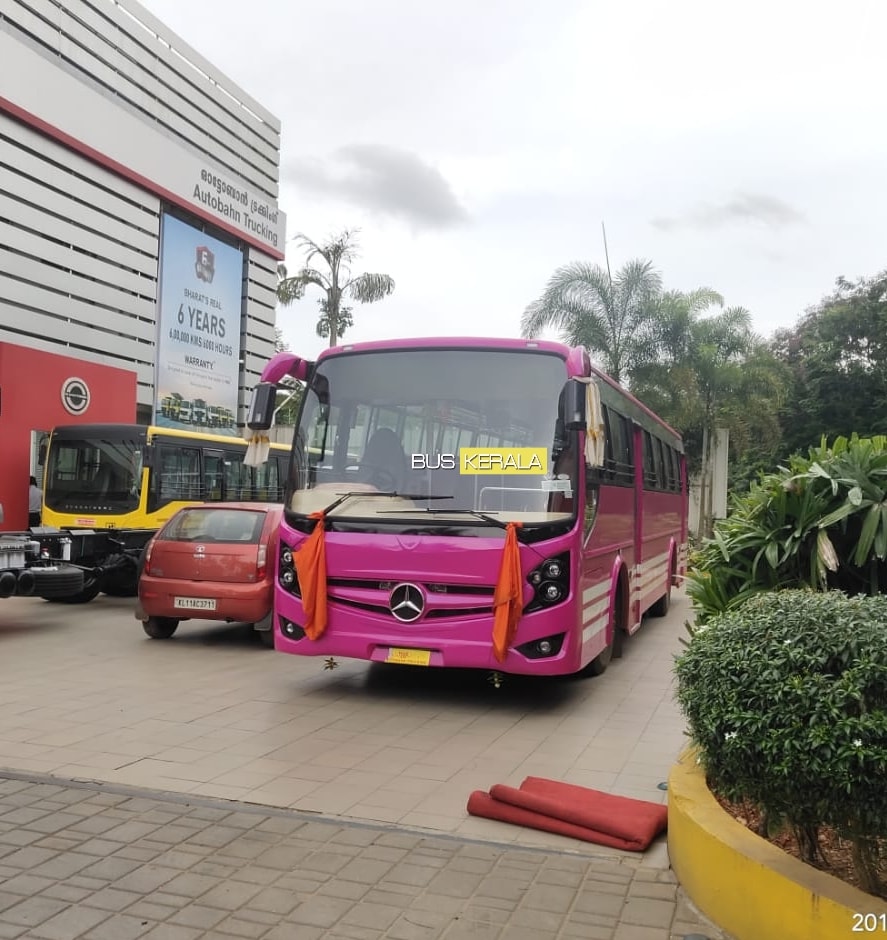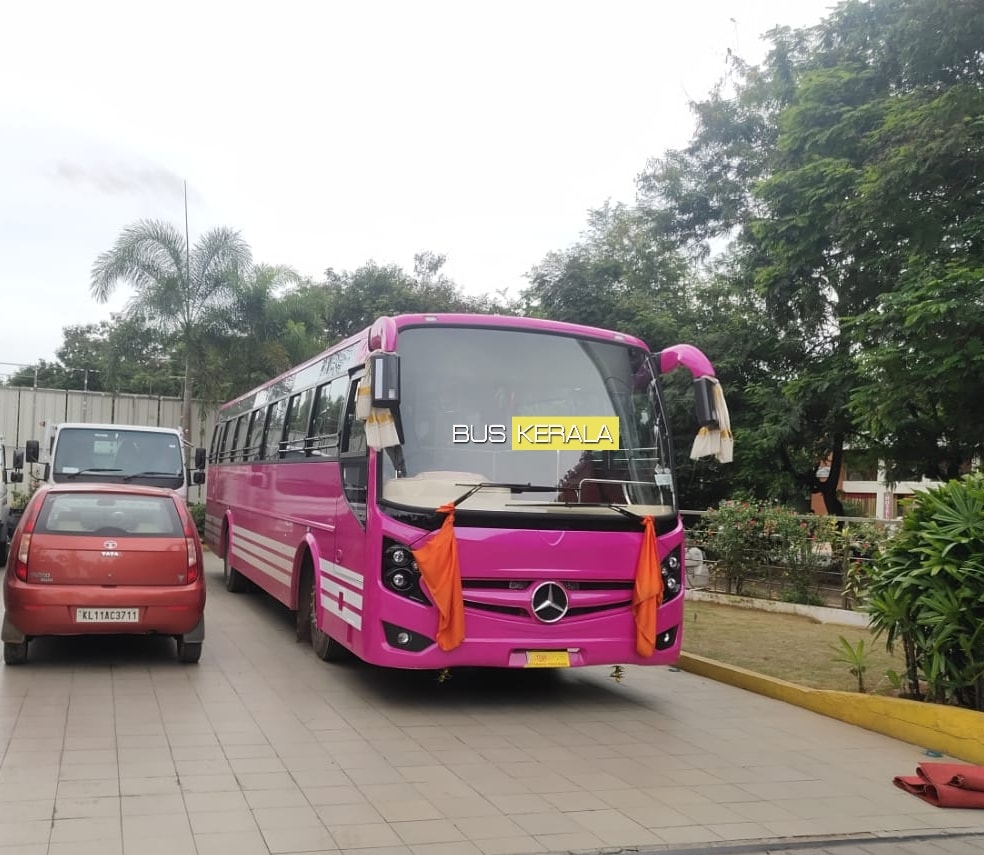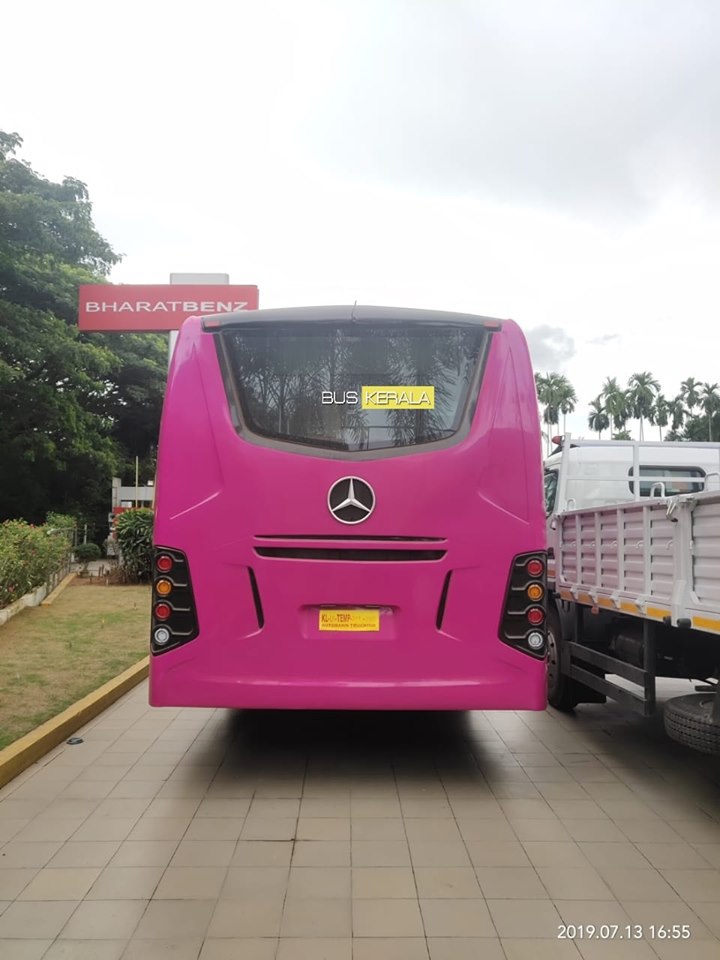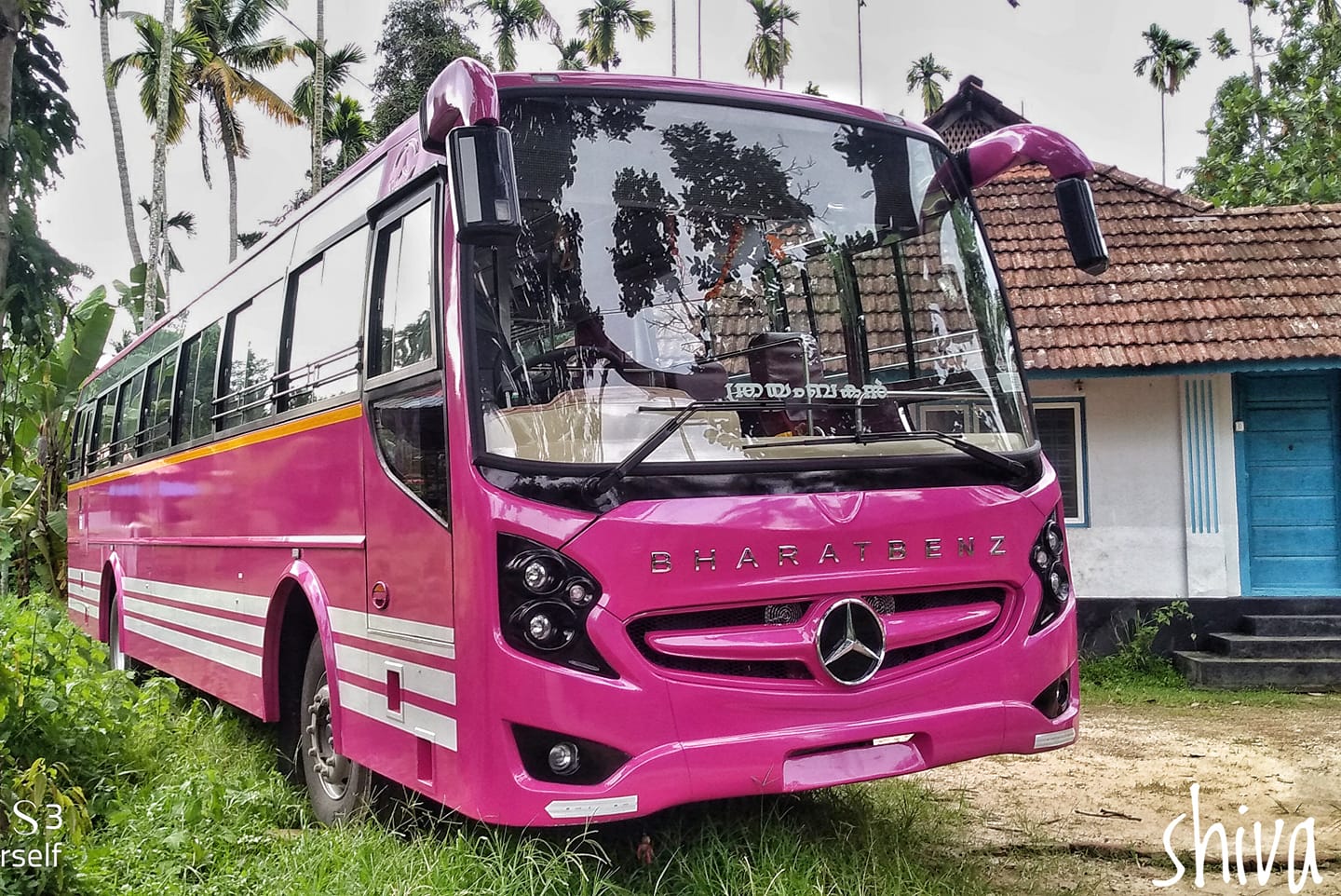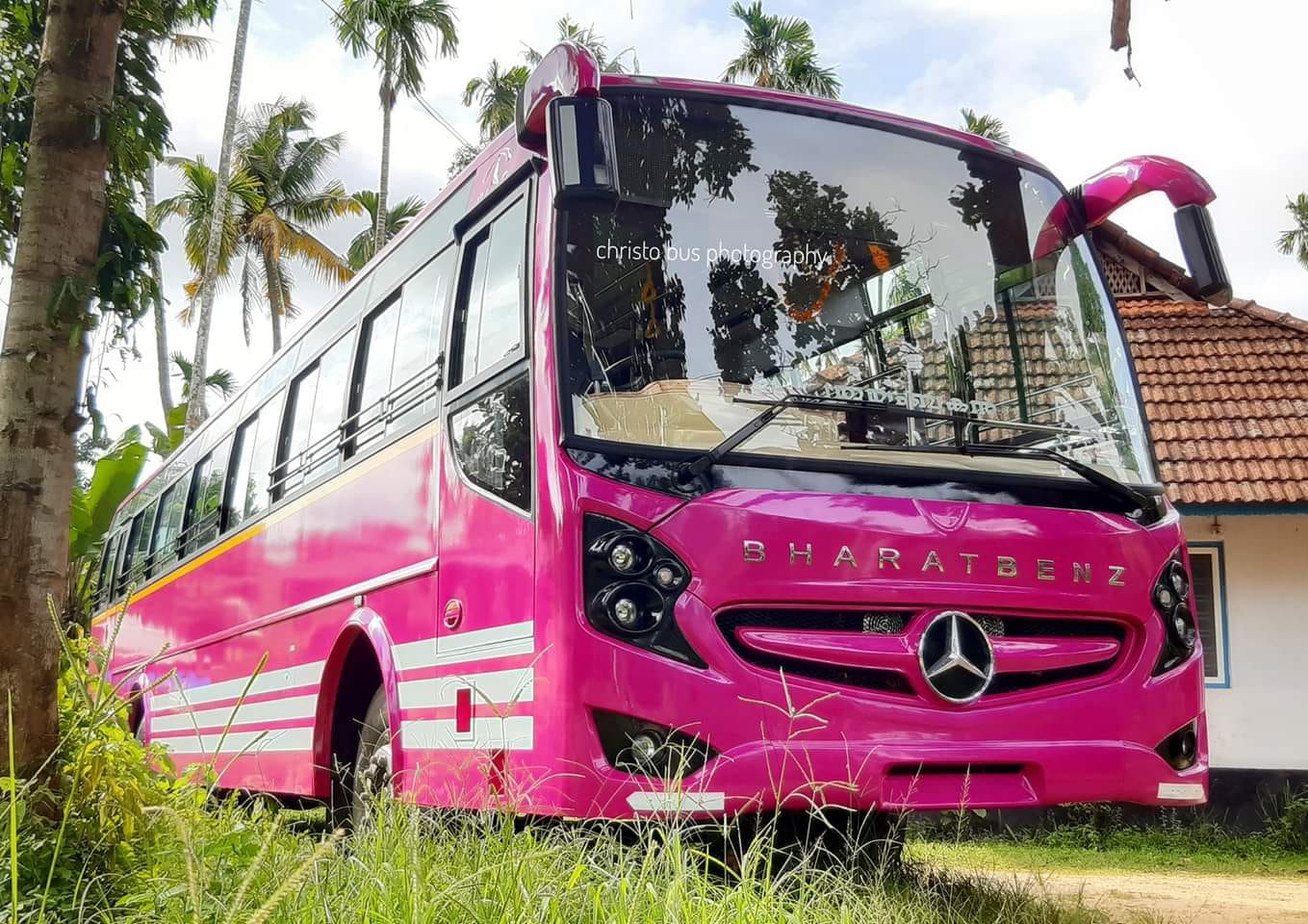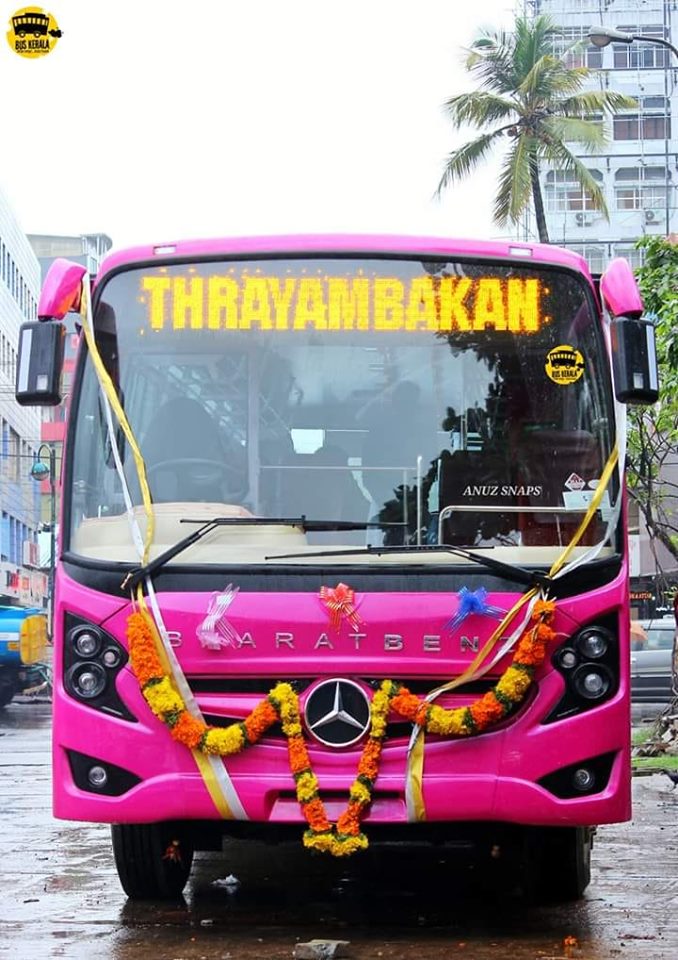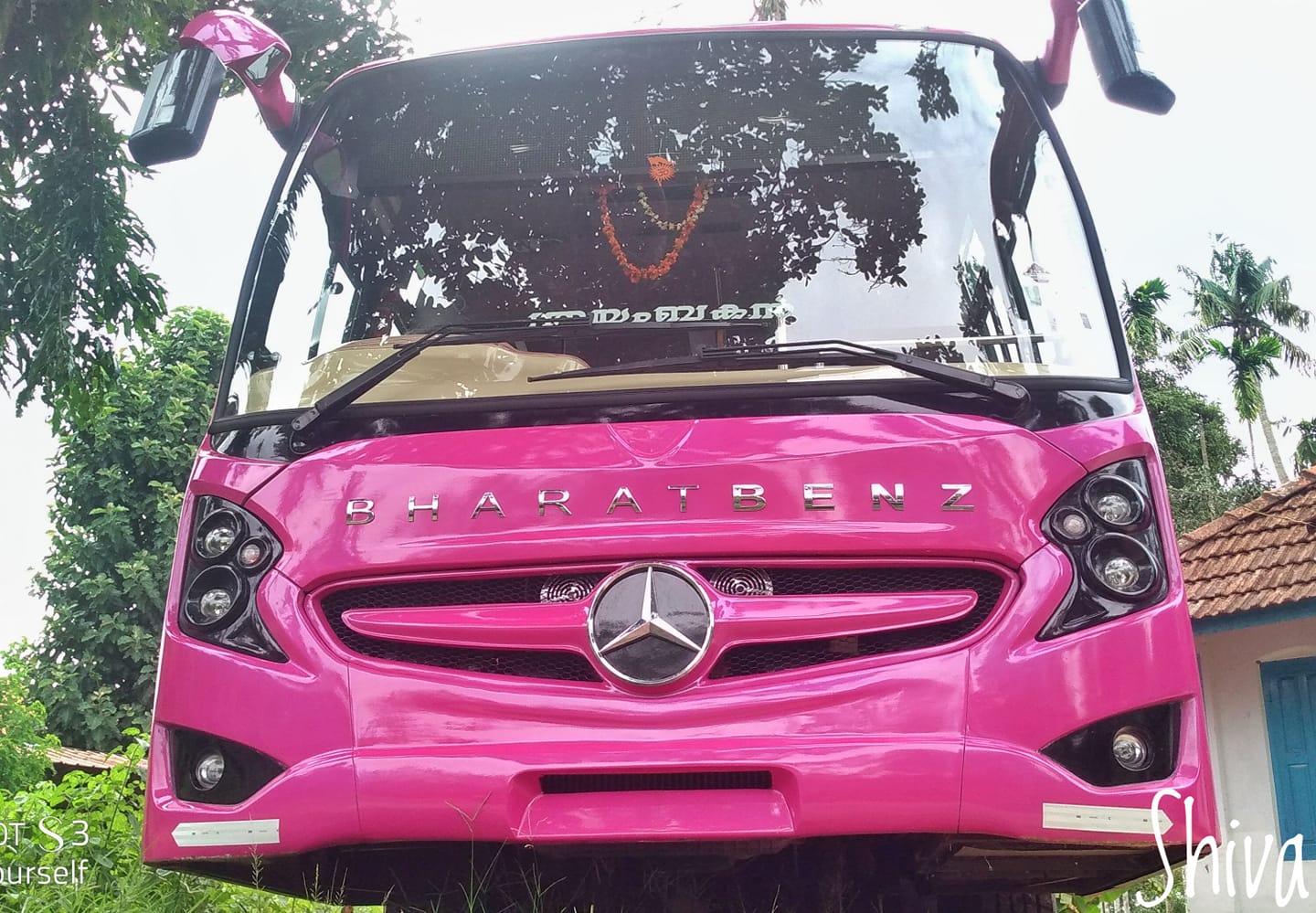 Each BharatBenz bus includes a host of advanced safety features, such as seat belts, fire-retardant interiors, anti-skid vinyl flooring, rigid aluminique body construction, high roll-over strength, strategically located emergency exit and anti-lock braking system.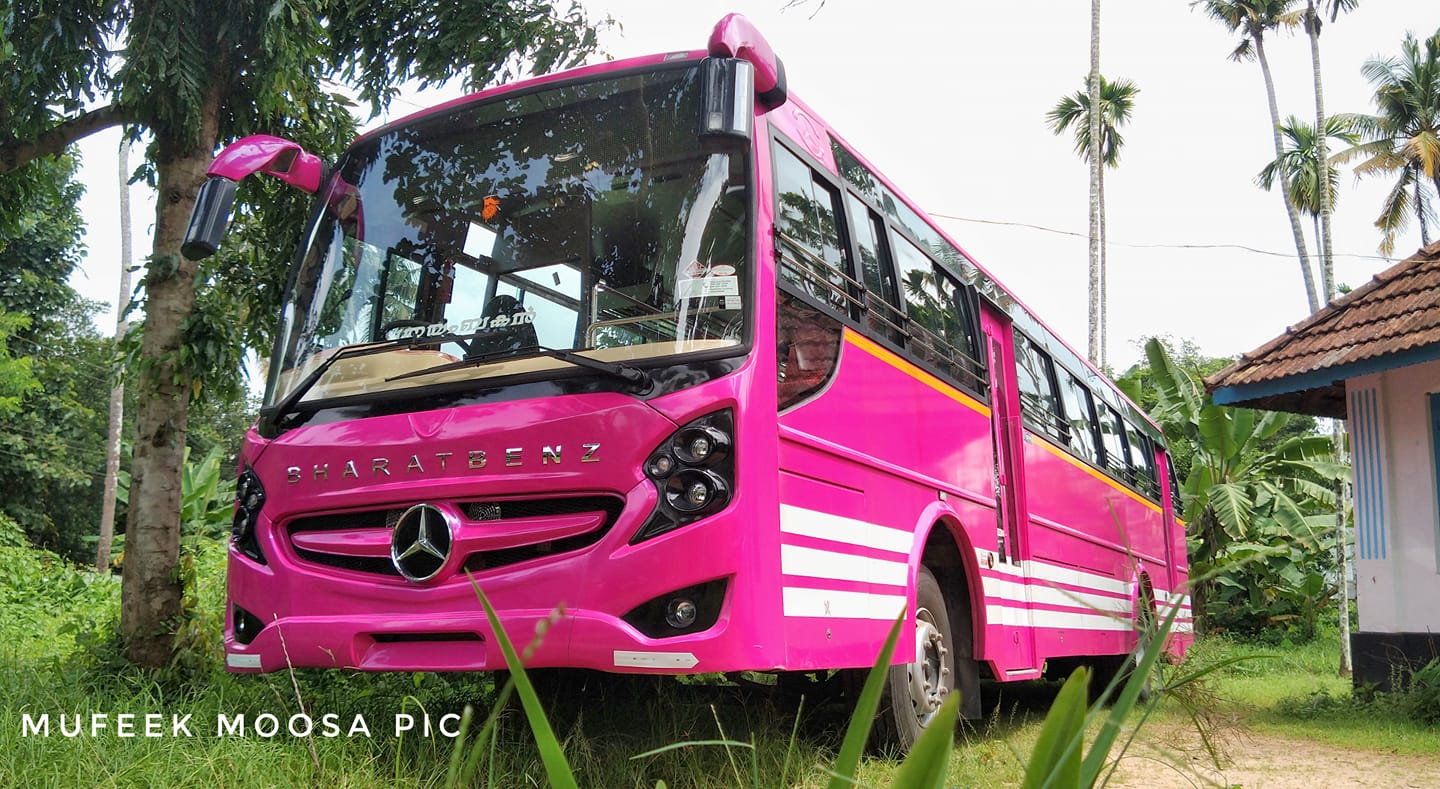 World-class German engineering coupled with premium interiors ensure that every passenger that uses BharatBenz Buses feels as comfortable throughout their commute as they would at home.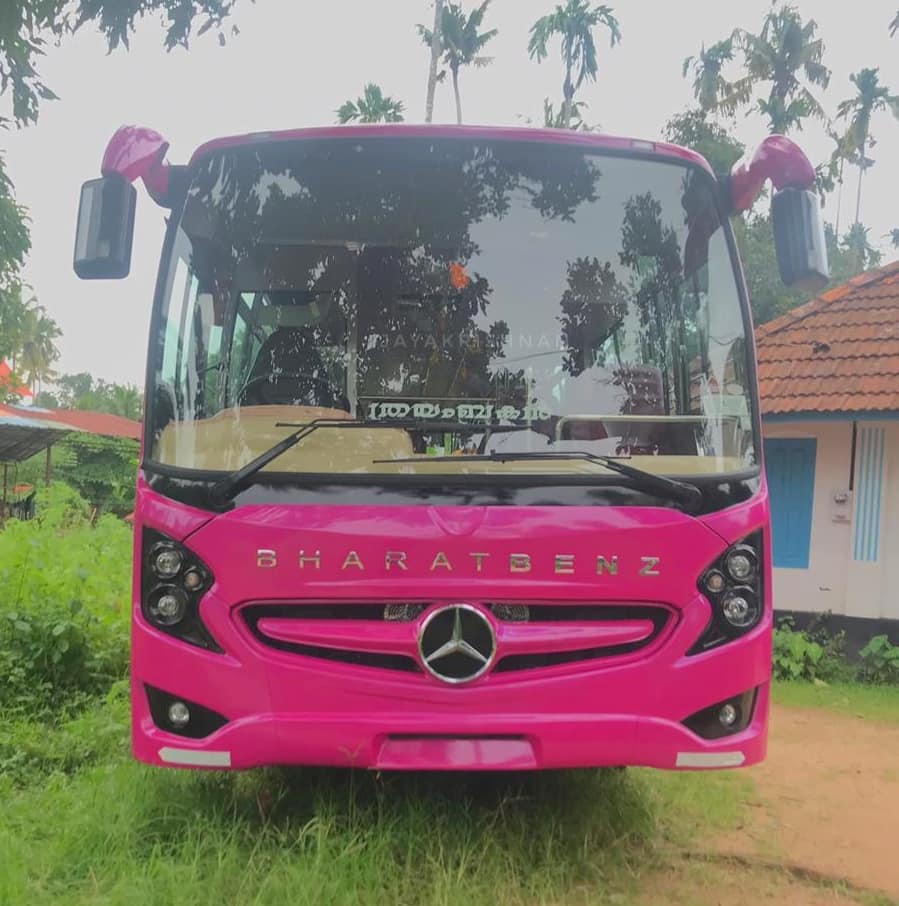 The BharatBenz buses have striking aesthetics inside out. While the interiors are thoughtfully curated to provide best-in-class ride quality, the exteriors have a unique design, ensuring they stand out from the rest!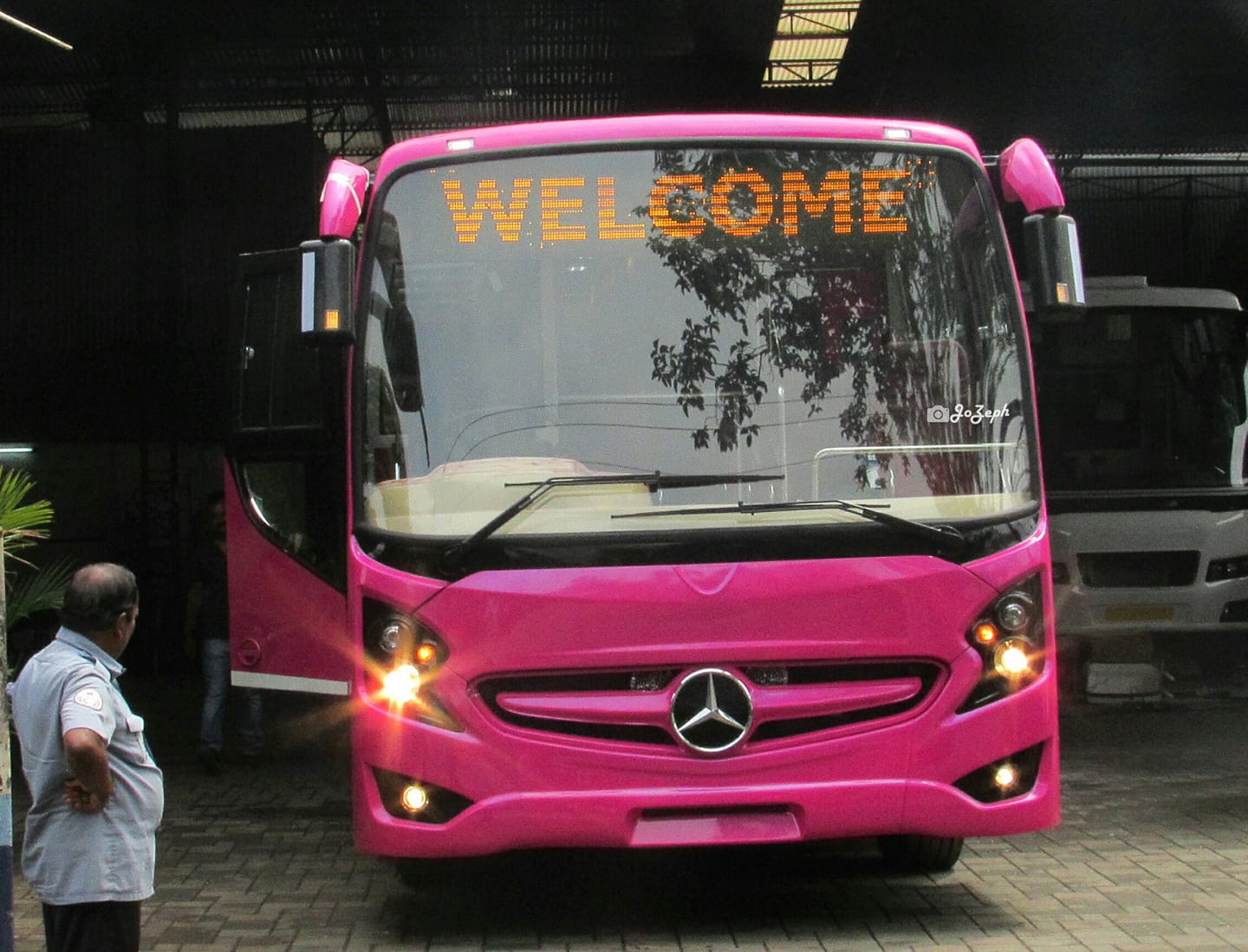 BharatBenz buses are manufactured using superior technology to drive you towards higher profits. Our world-renowned German engineering provides an incomparable performance at low operating costs.
Photos – Members of Bus Kerala FB Group.