Why is it called the 'Garib Rath' (chariot for the poor)?
In spite of the fare being higher than the normal sleeper class, the Garib Rath is called so, as the fare is too low when compared to the third AC of the express trains.
The fare in these trains is two thirds of the fare of the 3AC class in express trains, but is still two and a half times more than the sleeper class fare.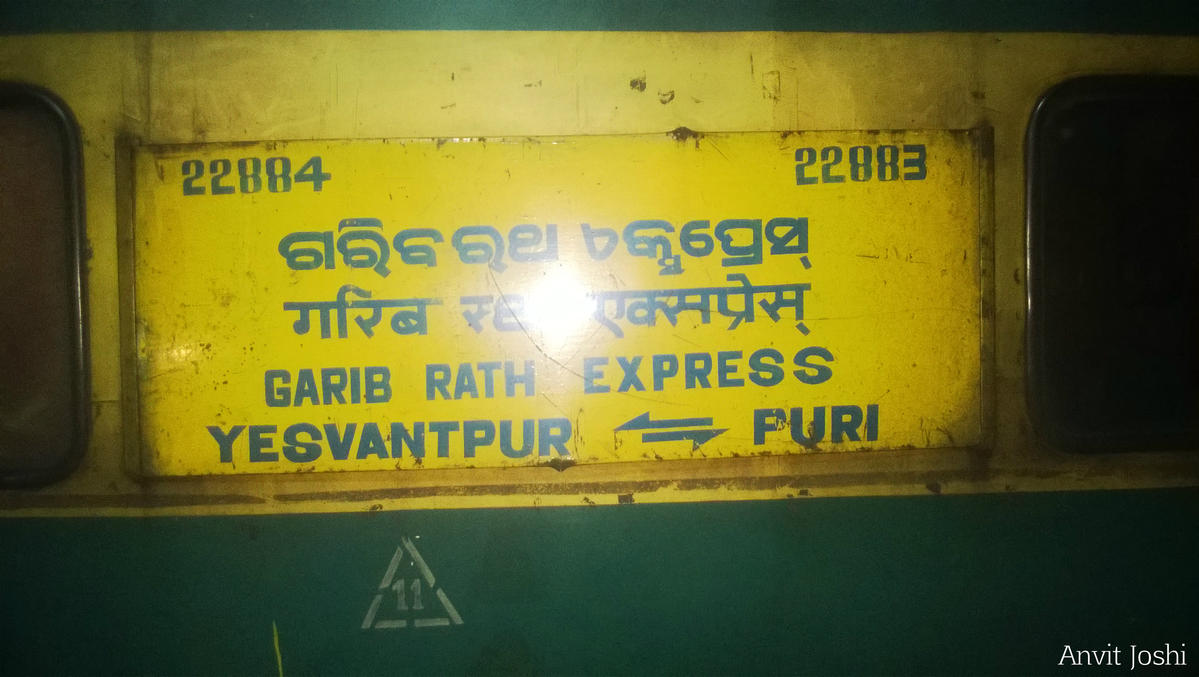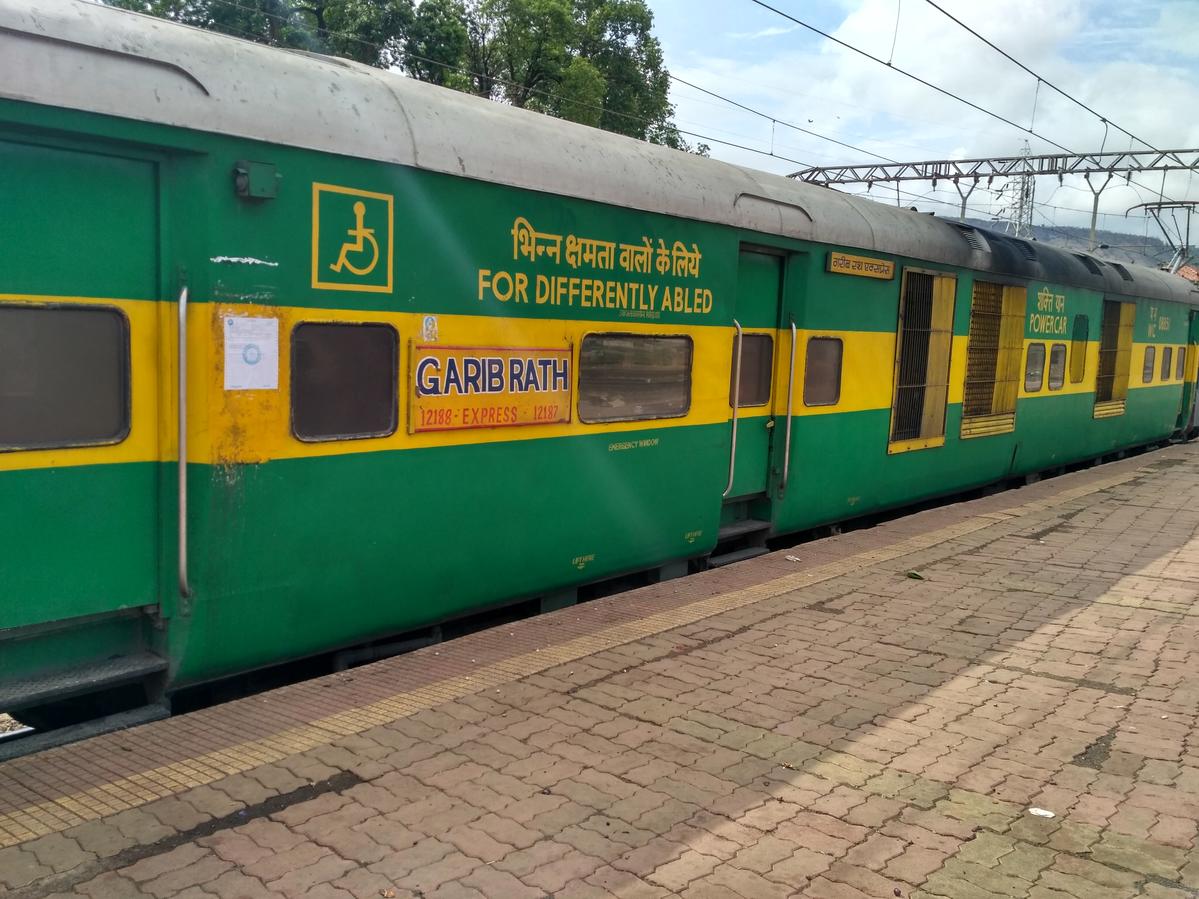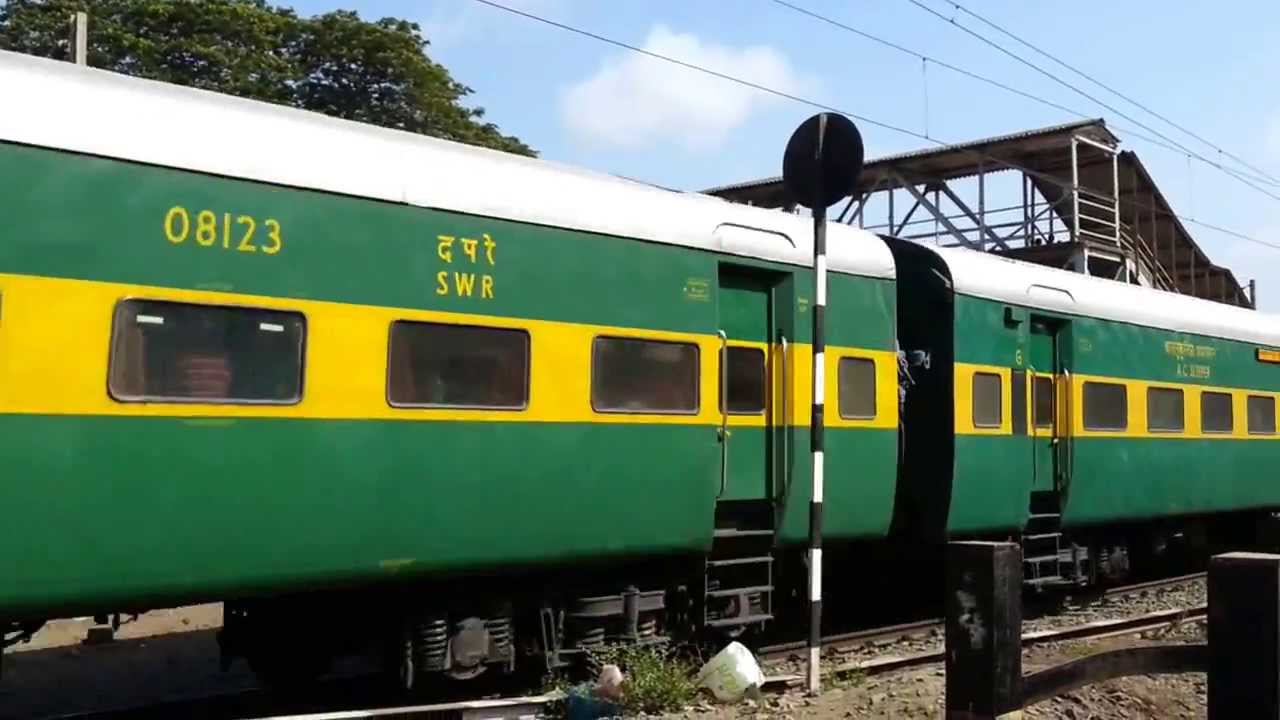 In order to provide subsidized Air-Conditioned travel to the long distance travelers who cannot afford the general Air-conditioned class, the Garib Raths have been introduced in 2005, with a fare lower than the express trains. As these trains are commissioned to facilitate the passengers with lower income, these trains are coined as Garb Raths(Chariot of the poor).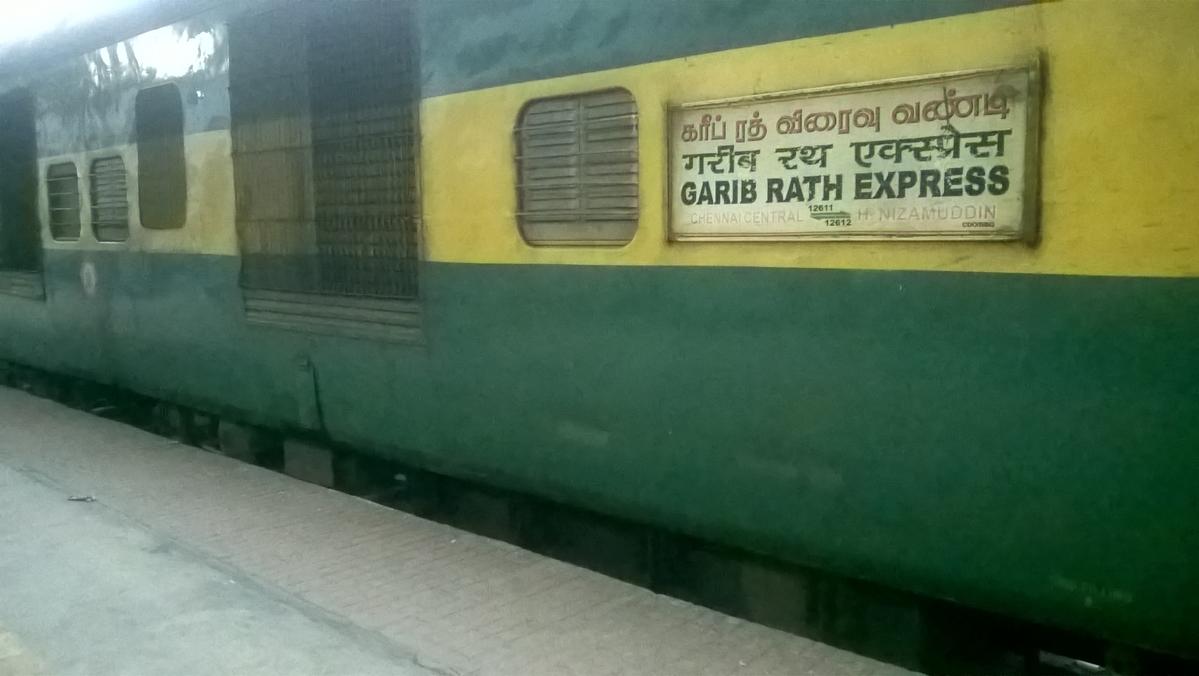 Difference between Garib Rath coaches and a 3AC coach.
These coaches used to have an extra side-middle berth and the coach had 78 berths. This middle birth is obsolete now.
These trains do not have a pantry car.
Bed roll is not provided for free in these trains. Rs.25 will be charged from each passenger.
The Garib Rath (literally: "Poor people's chariot") is a no-frills air-conditioned train started by the Indian Railways in 2005 to provide subsidized price air-conditioned long distance travel to passengers who could not afford standard fares of air conditioned class in regular-fare trains.
As the fares are less than two-thirds of the fares for air conditioned classes in other trains, the distance between each seat or berth is less, the seats and berths are narrower and each coach has more seats and berths than in air-conditionedcoaches in other trains. Only seating and three-tier (78 seats) accommodation is provided in Garib Rath.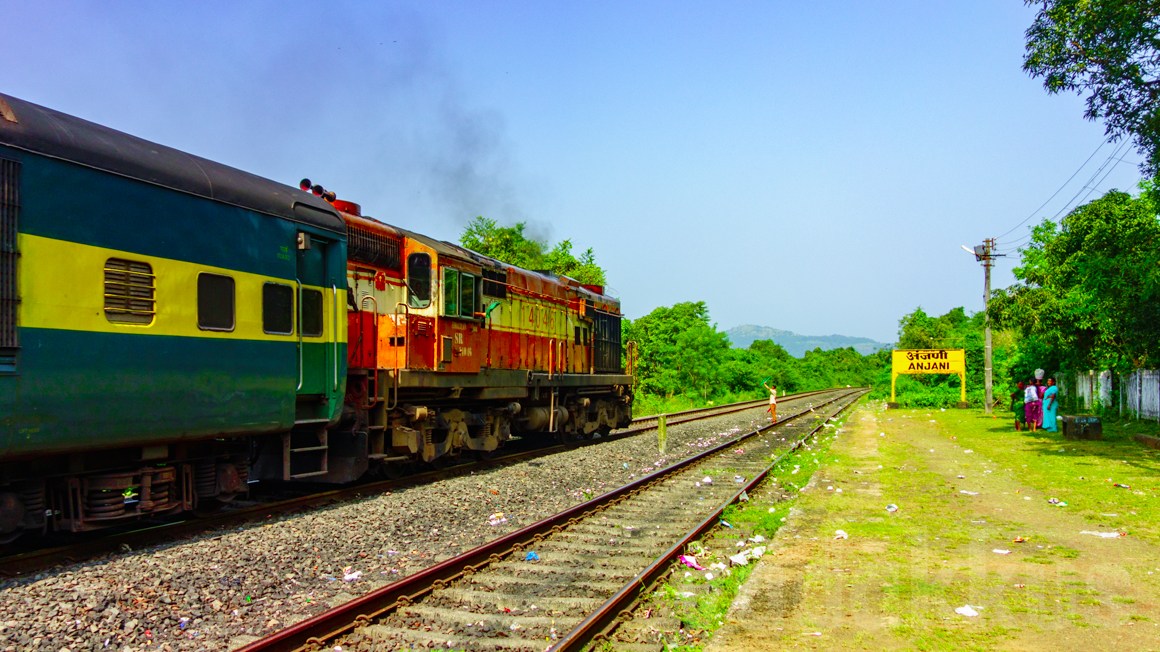 The passengers are not provided free bedding or food.It is significantly slower than super-fast express trains. The maximum speed of Garib Rath trains is around 130Kmph. But Chennai to New Delhi Garib Rath matches Rajadhani and Duronto traveling time in that route. The maiden journey of the train started from Saharsa,  Bihar to Amritsar,  Punjab  (Saharsa Amritsar Garib Rath Express).