Do You Know What These Numbers Mean On Train Coaches? The Secret Of Indian Railways' Train Numbering System Revealed Here! Check Out Details.
Railways is one of the most preferred types of transportation by people in India, which sometimes makes the only way to get to some areas, especially when it comes to traveling to the countryside. Trains can cover great distances and serve to connect almost all corners of the country.
It carries more than 23 million passengers every day to commute them from one place to another. Thus, Railways serve as the prime mode of traveling owing to its reliability and it's a budget-friendly transport affordable to almost everyone.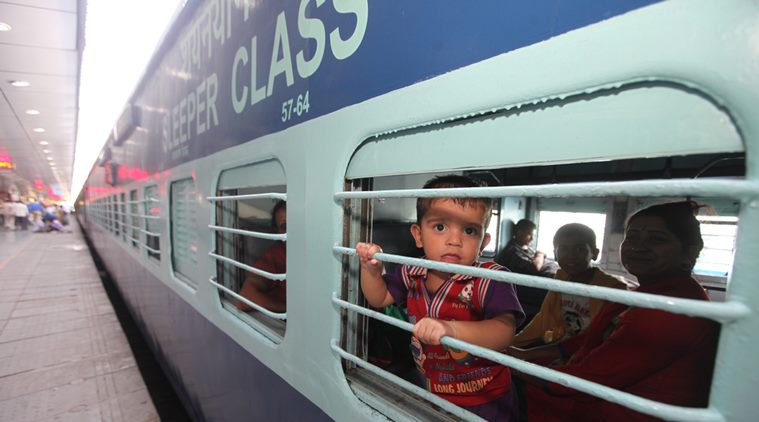 But did you ever notice these special numberings or secret codes on the train? Do you know what these numbers mean on train coaches? This is really a good question with an interesting answer.
It might be very few people who know the significance of the 5-6 digit number which is written on a coach. Check out the whole story to know more about it.
Here Is The Meaning of Numbers or codes On Train Coaches:
Every train in India has this sort of number inscribed on its coaches. These are generally 4,5 or 6 digit number out of which the first 2 digits signify the year of production.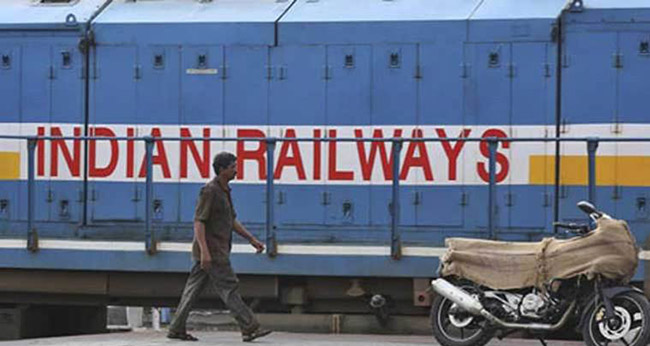 For example, if the number is 8439, it means the train was manufactured in 1984 similarly if it's 04052, then it was manufactured in 2004 and so on. But there are certain trains which don't follow the above nomenclature, especially the Rajdhani express with the number 2951/2.
The remaining numbers in the digit signify the type of train whether its AC special or sleeper. Let's look at how that works:
     001-025: AC First Class
     025-050: Composite 1st AC +AC-2T
      050-100: AC 2T101-150: AC 3T
151-200: AC Chair Car

201-400: Sleeper 2nd Class

401-600: General Second Class

601-700: 2L Sitting Jan Shatabdi Chair Car

701-800: Sitting Cum Luggage Rake

Also, the WCR, EF and NF mean that the train is manufactured by Central Railway, East Railways and North Railways respectively.
Here are some of the naming code for the type of coach:

CN: 3-tier sleeper coach
CW: 2-tier sleeper coach
CB: Pantry/kitchen car/buffet car
CL: Kitchen car
CR: State saloon
CT: Tourist car (first class) (includes bathrooms, kitchen, and sitting and sleeping compartments)
CTS: Tourist car (second class) (includes bathrooms, kitchen, and sitting and sleeping compartments)
C: (except as above) With Coupe
D: Double-decker
Y: (not as prefix) With Ladies' compartment (usually 6-berth compartment with locking door)
AC: Air-conditioned

As for example, referring to the image

WGSCN 96241 signifies the following

W : (prefix) Vestibuled
G: Self-generating (lighting by axle generators)
S: Second Class
CN: 3-tier sleeper coach

The number 96241 signifies that it is the 241st (refer the last 3 digits) coach built in the year 1996 (refer the first 2 digits)

Here Is The secret Behind Indian railways' train numbering system on tickets:

For the convenience of passengers, Indian Railways has switched to a system of 5-digit numbers which one can find printed on their ticket. These are used for all trains across the country. However, very few know about the importance of these numbers.

 Today we are telling you about these 5-digits and the information hidden in them.

The first digit Means

In the 5-digit train numbering scheme, the first digit indicates the type of the passenger train, as follows:0- is for special trains (e.g., summer specials, holiday specials, etc.)

1- is for all long-distance trains

2- is also for long-distance trains; it is to be used when train numbers starting with 1 are exhausted in any series.

3- is for Kolkata suburban trains.

4- is for suburban trains in Chennai, New Delhi, Secunderabad, and other metropolitan areas.

5- is for passenger trains with conventional coaches

6- is for MEMU trains

7- is for DMU (DEMU) and railcar services.

8- is currently reserved

9- is for Mumbai area suburban trains

Second and later digits

The importance of the second and later digits depend on what the first digit is. For instance, in case of 0,1,2 (special trains and long-distance express trains), the remaining 4 digits signify the railway zone and division).

So, next time when someone asks you about this codes, we hope you can give the correct information for their awareness about railway codes. So, be informed and be a responsible citizen!