Udagamandalam (also known as Ootacamund, and abbreviated as Udhagai and popularly known as Ooty, is a town and a municipality in the Indian State of Tamil Nadu. It is located 86 km north of Coimbatore and 128 km south of Mysore and is the capital of the Nilgiris district. It is a popular hill station located in the Nilgiri Hills.
How to Plan a Low Budget Ooty Trip? List of Bus Services to Ooty..
Ooty is well connected to the road network. Ooty is situated on NH 181 and is connected by road via the five main accepted Nilgiri Ghat Roads. Bus services operated by TNSTC, KSRTC (Karnataka) and KSRTC (Kerala) connect major towns in the state.
KSRTC has three bus services to Ooty. The services are operating from Kannur, Sulthan Bathery and Malappuram.
Ooty is 306 km from Bengaluru (via Mysore and Bandipur), 558 km (347 mi) from Chennai (via Salem, Erode, and Coimbatore), 86 km (53 mi) from Coimbatore and 158 km (98 mi) from Mysore, 246 km from Kannur, 180 km from Calicut and nearly 100 km from Wayanad.
Udhagamandalam railway station is connected with Mettupalayam by NMR metre gauge service. It comes under Salem division of Southern Railways. In 1882, a Swiss engineer named Arthur Riggenbach came to the Nilgiri Hills on an invitation from Government of India and he submitted an estimate for a line costing GB£132,000. The Nilgiri Railway Company was formed in 1885 and planning work commenced in 1886. The work on the line commenced in August 1891 and the Mettupalayam-Coonoor section of the track was opened for traffic on 15 June 1899. In January 1903, the Indian Government purchased the line, and took over the construction of the extension from Coonoor to Ooty.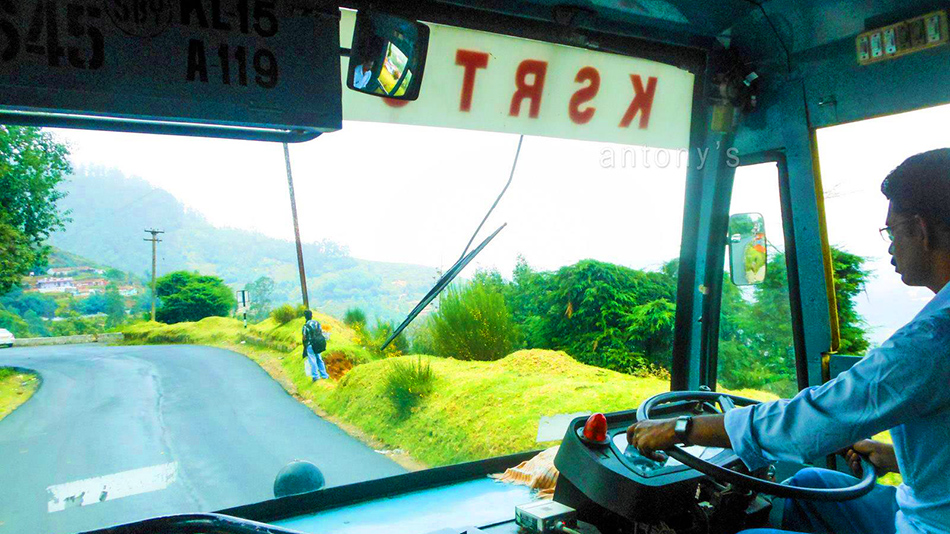 The Nilgiri Mountain Railway was operated by the Madras Railway until 31 December 1907 on the behalf of the Government. In January 1908, the railway line was handed over to South Indian Railway. The line from Coonoor to Ooty was completed in 1908. On 15 October, Arthur Lawley, Governor of Madras opened the new railway to traffic.[94] The Nilgiri Mountain Railway (NMR) is one of the oldest mountain railways in India and was declared by the UNESCO as a World Heritage Site in July 2005. It is the only rack railway in India, and uses the Abt system.
The economy is based on tourism and agriculture, along with the manufacture of medicines and photographic film. The town is connected by the Nilgiri ghat roads and Nilgiri Mountain Railway. Its natural environment attracts tourists and it is a popular summer destination.