How much safe is the car used by Prime Minister of India?
Narendra Modi, the Prime Minister of India has been travelling the world over in the Air India One private aircraft but when it comes to travelling around in India, he uses a BMW 760Li which is a tank disguised as a limousine. The same vehicle was also used by his predecessor Manmohan Singh.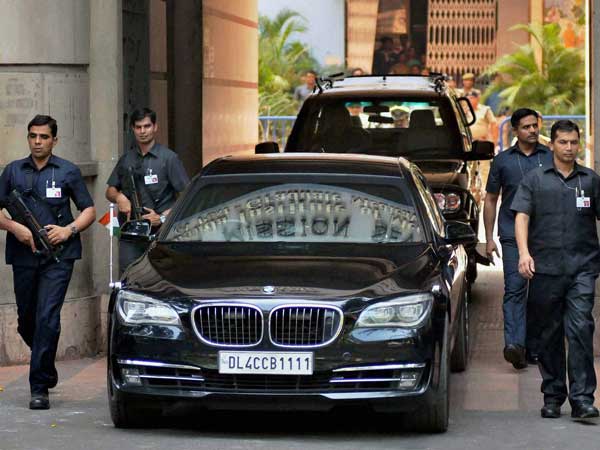 ENGINE:
The 9.0-liter V12 engine, powers the BMW 760Li Security Edition.
A 6.0-litre twelve-cylinder engine delivers 544hp at5250 rpm and 750Nm of Torque at 1500 rpm and uses an 8-speed automatic transmission. The BMW 760Li Security Edition accelerates from 0–100 km/h in 6.2 seconds and reaches a top speed of 210km/h.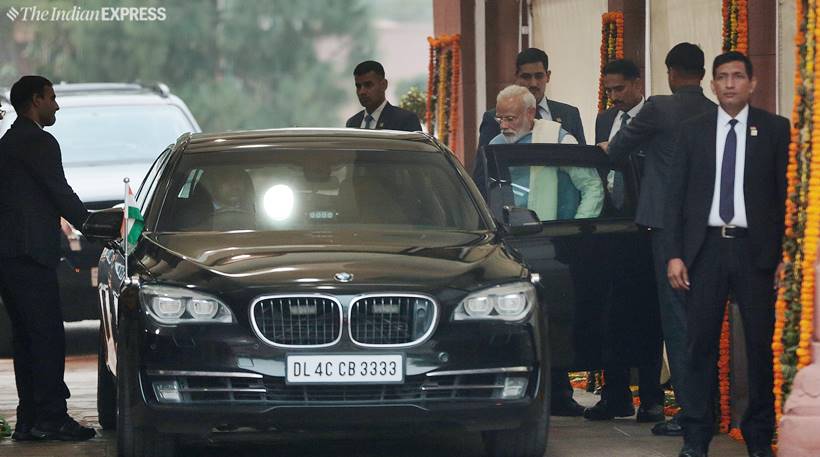 CAR SECURITY FEATURES:
BMW 7 Series 760Li Security Edition is the most protected vehicle in the country. It can survive attacks from:
Explosive devices including bombs and missiles.
Rifles from most automatic weapons including AK47 and handguns.
On board fire-fighting system, an emergency exit and an emergency fresh-air system.
The car can run on 20 inch Bullet proof Alloys with Run flat types for many hundred kms and give oxygen supply to secure occupant in case of gas attacks.
It also has armor plates beneath to withstand mines and bombs
Add on safety is self-sealing fuel tank to prevent any explosion in fuel tank.
As for other super safety features this car has a self-sealing fuel tank that cannot explode in any circumstances.
Also on board, similar to Obama's car, is a fire-fighting system, emergency exit and thick bullet-proof windows. It also has armour plates beneath to withstand mines and bombs and run flat tyres which work for several kilometres.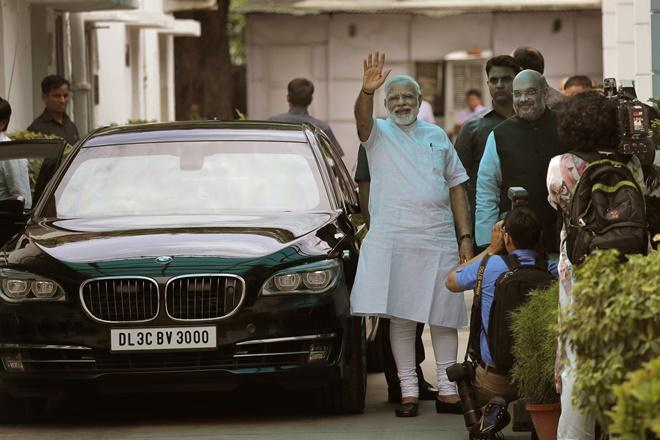 The car also possesses advanced heat sensors to provide protection from bombs and missiles. Modi's BMW is considerably lighter than Obama's Cadillac, making it easier to maneuver.However, the Cadillac One generates greater momentum.
CAR PRICE:
The BMW 7 Series 760 Li costs Rs 2 crore, but with so many modification and security features this security edition's estimated price is Rs 8–10 Crore(estimated at 1.5 Million dollar).