How does the loco pilot communicate while he is in the locomotive?
A good communication plays an important role in safe and punctual operation of trains.
Communication between train crew and station staff is required in case of any unusual occurrence in section with train, locomotive, any passenger, railway staff or train crew itself. They have to inform nearest railway station about the mishappening and details of help required immediately.
Sometimes some important instructions regarding train operation are there for loco pilots which should be passed on to him without stopping the train.
For all such and other type of communication loco pilots use various means they have on locomotive.
1. Walkie-talkie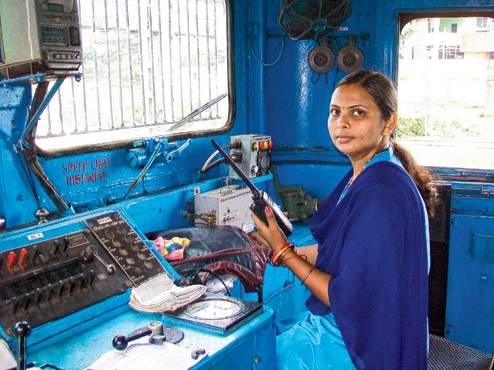 A walkie-talkie is a wireless communication device. It is supplied to loco pilot of every train. Loco pilots can communicate with their train guard, station staff of the station at which train is standing or approaching with in near vicinity.
However working range of the walkie-talkies is not very good, it is restricted to some hundred meters only, and a lot of time battery getting discharged makes it difficult to communicate even from some meters of distance.
2. Locomotive Horns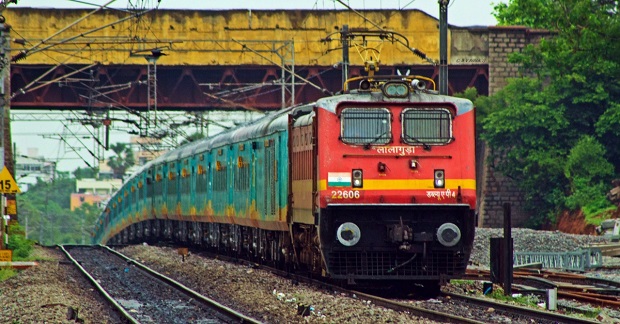 Locomotive horn is another mean of communication provided in locomotive. Sound of horn can be heard up to 3 kilometers range.
Loco pilots and other concerned railway staff are well conversant with various horn codes, such as two short and one long horn is sounded repeatedly to communicate the concerned staff about dropping of brake pipe pressure which may be due to alarm chain pulled by passenger or some other reason.
Like this some 16 whistle codes are prescribed in rule book of railway, by using which a loco pilot can communicate with station and other concerned staff.
3. Railway CUG Mobile Phones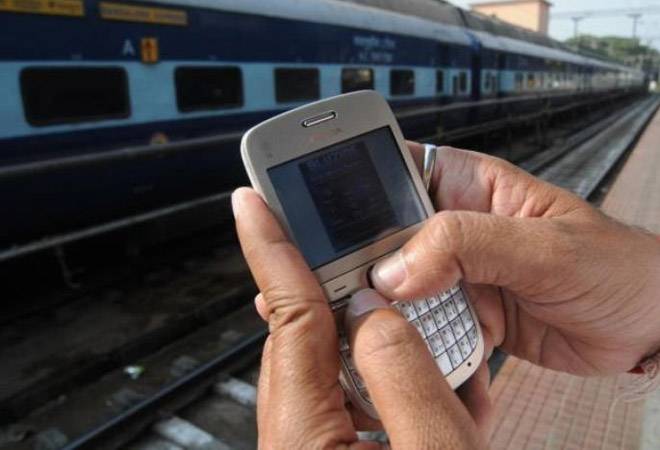 Every railway servant who is directly involved in train operation including loco pilots, assistant loco pilots and guards have been issued railway CUG (closed user group) mobile phone sim cards, for which monthly bills are paid by railway authorities.
Though loco pilots are instructed to keep their CUG and other personal mobile phones in switched off condition while driving trains, but in case of extreme emergencies like train delaying in section on account of loco or other failures or accidents, they can use their mobile phones to communicate with concerned staff like nearest station's station master, section controller and power controllers etc.
But some times mobile network is also not available as in case of remote areas.
4. Portable Emergency/ Field/Control Telephones/Phones (PFT/EFT/PCP)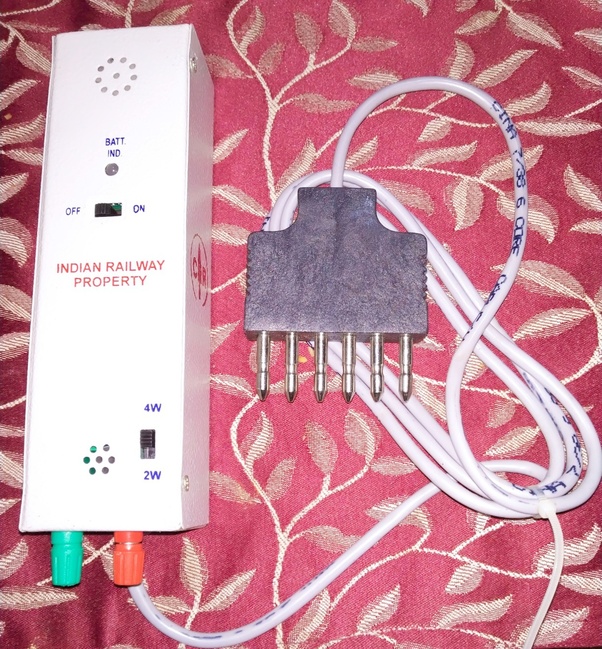 These handy phones are issued to Loco Pilots in their personal stores. It is a small handy electronic device, requires only 2 pencil cells (3 volt) as a power source to be operated.
To contact Section controller in case of any emergency, it needs to just plug in it's four pin connector in the sockets provided at an interval of every 500 meters distance along with the railway track.
These sockets are maintained by Signalling & Telecom department of railway which up keep them on regular basis so that they can be used anytime in case of emergency.
Actually these sockets are connected through telephone cables running along with railway track and other end is connected with Section Controllers.
These Portable Emergency Control Phones are most reliable and never failing communication system, that's why it is still used in railways.
© Ajaykumar Nigam.