Flying palace: Inside Putin's outrageous $700 million plane
VLADIMIR Putin's flying palace has been revealed as he touched down in Helsinki for his big meeting with Donald Trump. The Russian president's flagship aircraft is a wide-bodied, long-haul airliner that is easily distinguishable from the regular model by its extended fuselage.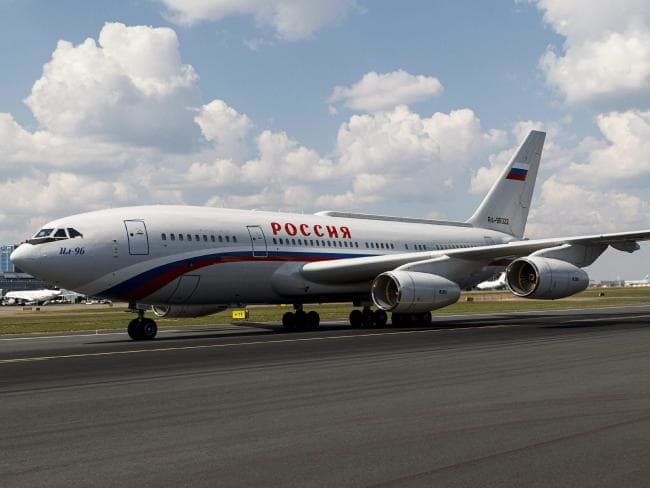 Costing £390 million (AUD$696m) the IL-96-300PU jet is equipped with an advanced communication system that allows it to act as a management centre capable of commanding troops in case of unexpected attack. 'Surrender summit': America furious at Trump siding with Russia.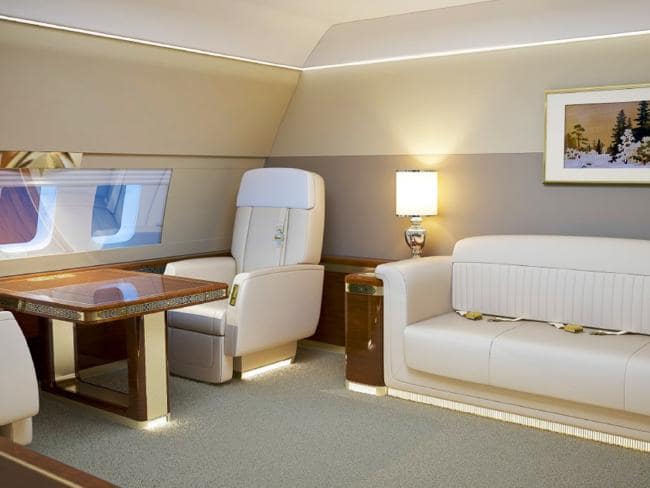 While on the outside it looks largely the same as the basic model, inside the cabin is lavishly decorated with dripping tapestries and gold accents. The furniture and interior decor are finished in the neoclassical style, and the planes are equipped with a spacious office, a bedroom and a gym. Putin's jet is capable of hitting speeds of up to 560mph (901km/h) and was made by the Voronezh Aircraft Production Association.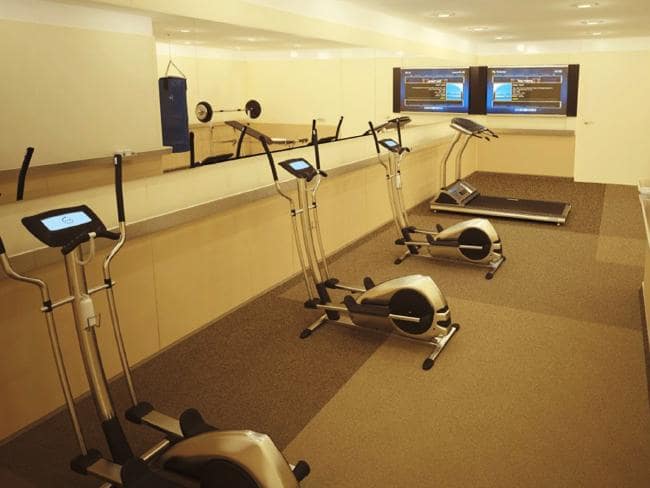 The Russian president has a squad of four of the planes to choose from for security reasons. As soon as knowledge of an international flight is public, all four aircraft are readied for departure but the specific plane to be used by Putin is not known until takeoff.
After the choice is made, either one or all three of the remaining planes follow the president as the reserve.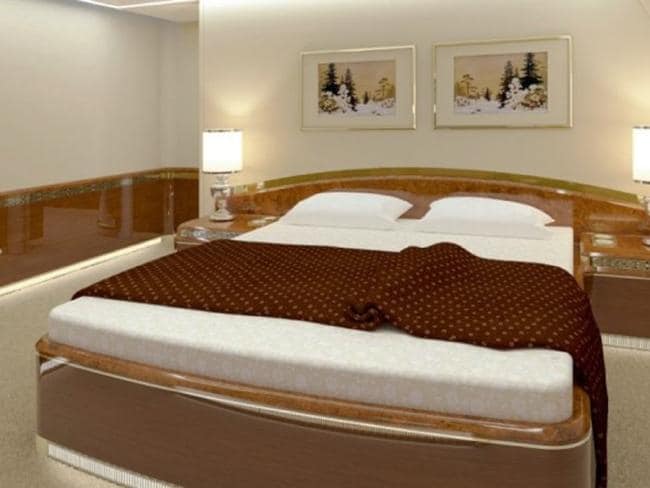 Unfortunately for Putin, Air Force One trumps his jet on almost every front as Piers Morgan showed in his interview on board with Donald Trump. The two aircraft were both in Helsinki today as pair's much-anticipated summit. Air Force One is actually the name given to any plane carrying the US President but usually refers to one of two specially modified Boeing 747-200B jets. Modified Boeing 747-200s have been serving presidents since 1987 but the company has been looking after presidents for more than half a century.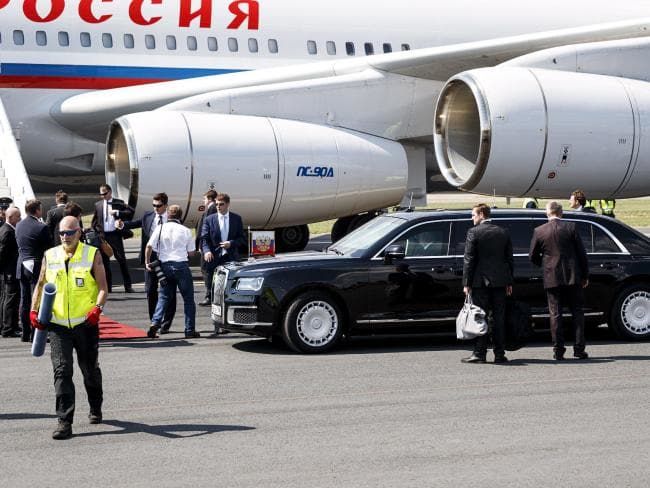 The 370 square metre plane can act as a mobile command centre in the event of an attack on the United States. Spread over three levels, it includes a Presidential suite with a large office and conference room. A doctor, always on board, has access to a medical suite that can be used as an operating room. It also has two kitchens, which can cater for 100 people at a time, a shower and a gym.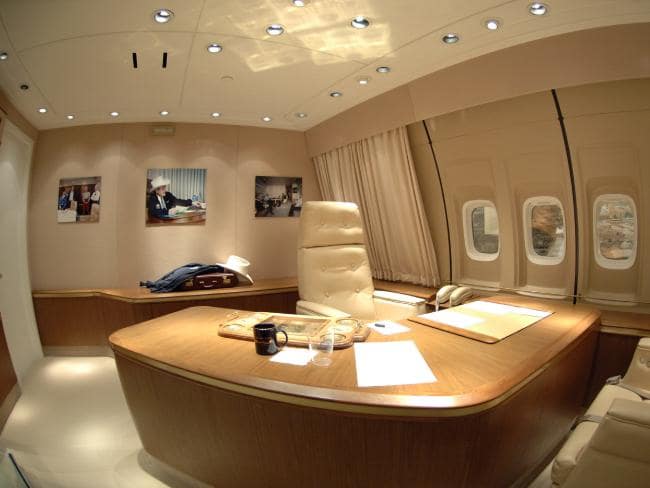 The plane has 87 phones and a video-teleconference system so the president can address the nation on board. It is outfitted with military technology and has classified communications gear and defences in case it is attacked by a missile. It can even re-fuel in mid-air allowing it to theoretically stay airborne indefinitely and can hit speeds of up to 630mph.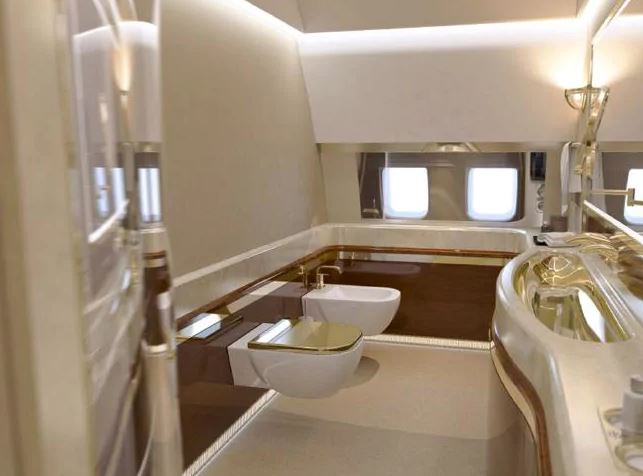 The photos of Putin's planes were leaked on the internet and have caused outrage among Russian citizens. A blogger calling himself Kungurov who first published the pictures after getting hold of them from a contact in Russia's Ministry of Defence fumed: "Our self-proclaimed Tsar has decided to give himself a gift on his 15th anniversary of assuming the crown by whipping his slaves into paying for two luxurious IL-96 airliners for him.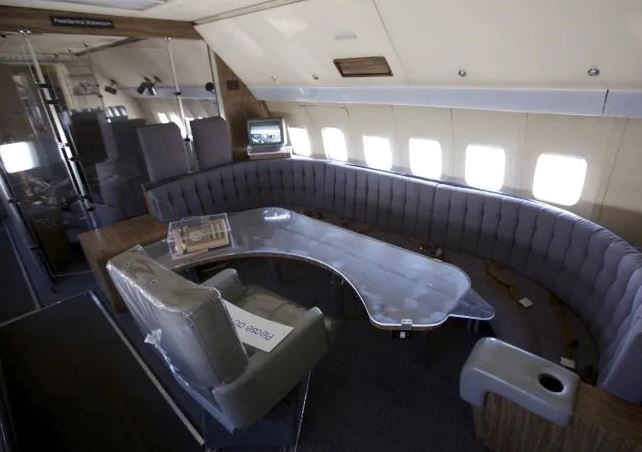 "The first, an IL-96-300, will cost us taxpayers 3.75 billion roubles. The second, IL-96-300-PU (M1) will cost 5.2 billion."
Russia has been spiralling into debt as it struggles to cope with western-imposed sanctions following the country's support of rebel-backed separatists in Ukraine, who many suspect are being funded and trained by Russian elite soldiers.