Flight Landing at Cochin International Airport in Rain
Here we are sharing a video footage which a flight landing at VOCI Runway 27 , Cochin International Airport with moderate rain.
Cochin International Airport (IATA: COK, ICAO: VOCI) is an international airport serving the city of Kochi, in the state of Kerala, India. Located at Nedumbassery, about 25 km (16 mi) northeast of the city, Cochin International Airport is the first airport in India developed under a public-private partnership (PPP) model and was funded by nearly 10,000 non-resident Indians from 30 countries.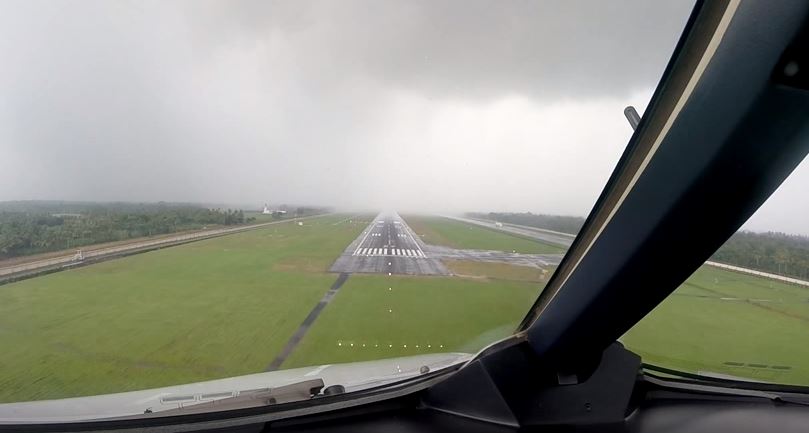 It is the busiest and largest airport in the state of Kerala. As of 2017, the Cochin International Airport caters to 63.86% of the total air passenger movement in Kerala. It is also the fourth busiest airport in India in terms of international traffic and seventh busiest overall. In fiscal year 2017-18, the airport handled around 10.2 million passengers with a total of 68,898 aircraft movements. The airport is a primary base for Air India Express operations which is also headquartered in the city.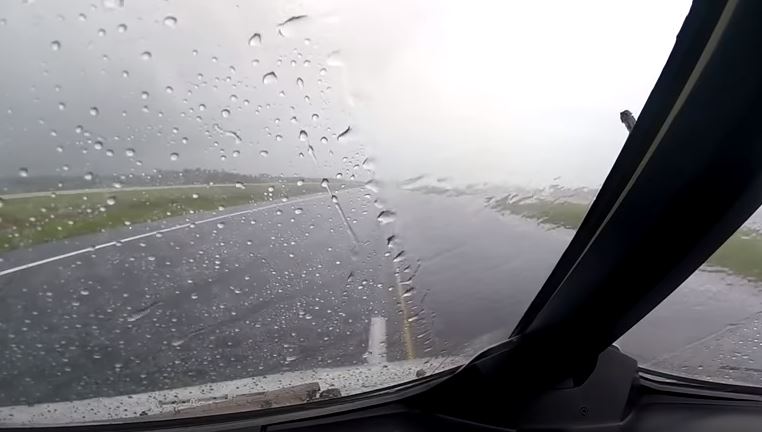 With over 2 million sq ft in area, the airport's Terminal 3 is India's fourth largest terminal. On 18 August 2015, Cochin International Airport became the world's first fully solar powered airport with the inauguration of a dedicated solar plant.
Cochin International Airport has one 3400m long runway oriented as 27/09, which can handle all types of aircraft except the Code F planes such as the super-jumbo Airbus A380. It has a full-length parallel taxiway of 3,400 m (11,200 ft). The 807 m × 125 m (2,648 ft × 410 ft) apron comprising 16 stands can accommodate five wide bodied and eight narrow bodied aircraft. The runway is spread over the panchayat areas of Nedumbasserry, Sreemoolanagaram and Kanjoor.
Cochin Airport has one helipad for dedicated use of helicopters, meant for air-taxi purposes. Plans for constructing a heliport is underway.