Bride and Groom in Army Uniform; A Variety 'Save The Date' Photoshoot
The changing trends in wedding photography introduced save the date shoot to couples. Similar to pre wedding photoshoot but the images and videos are used to create a digital invitation.
Here we are sharing a save the date photoshoot which Bride and Groom wearing Army Uniforms and its getting viral in social media.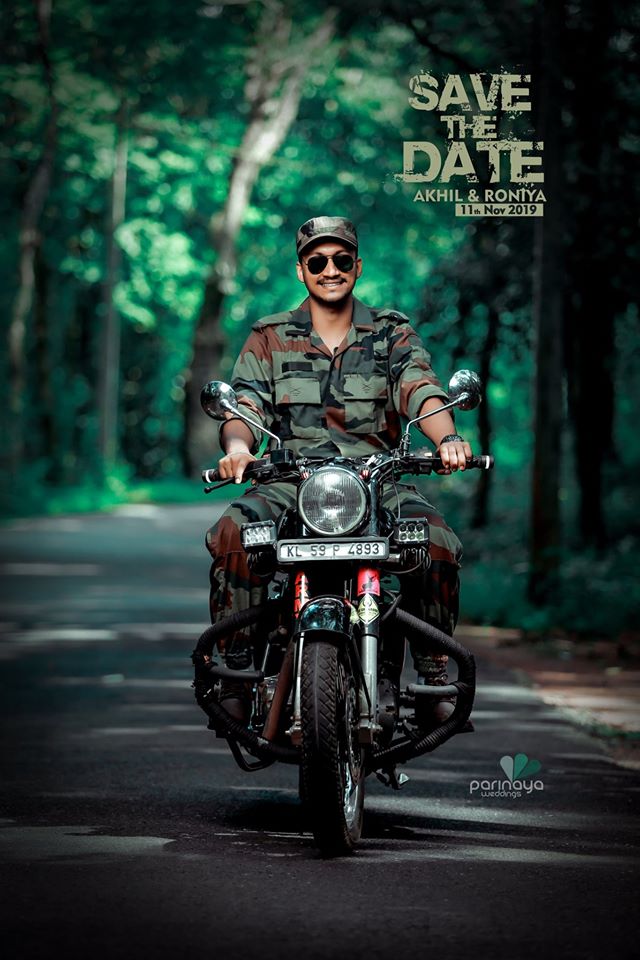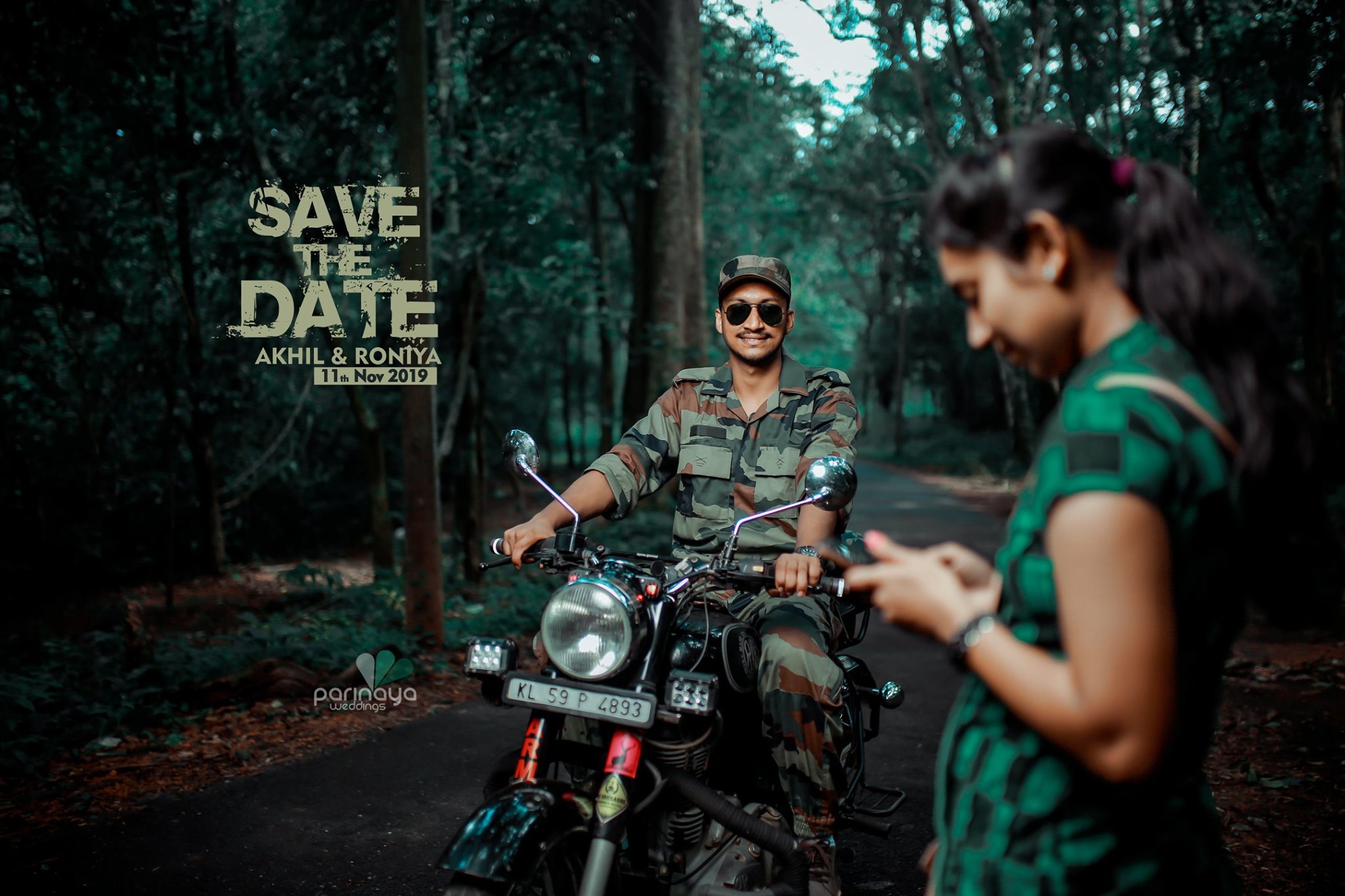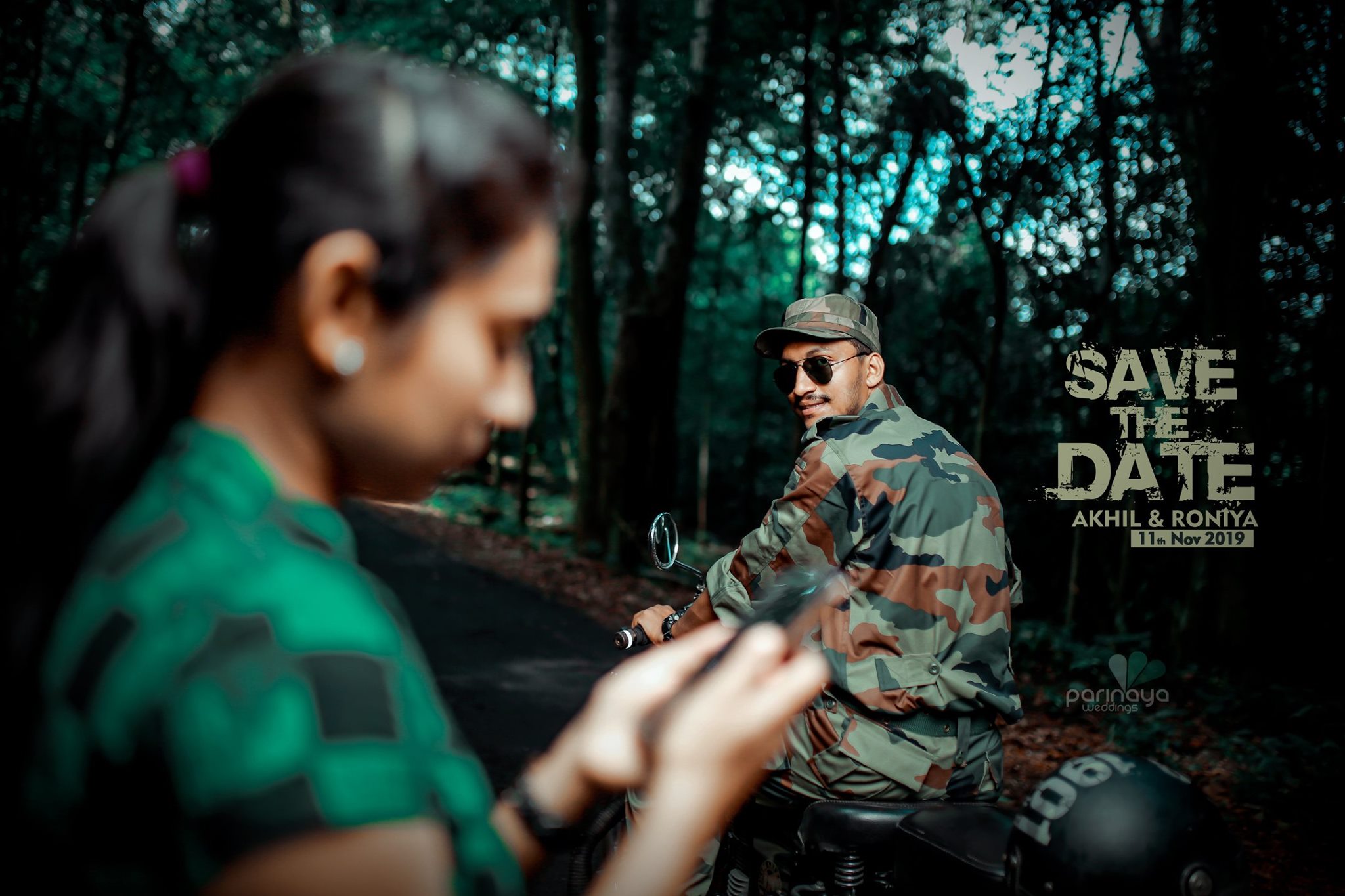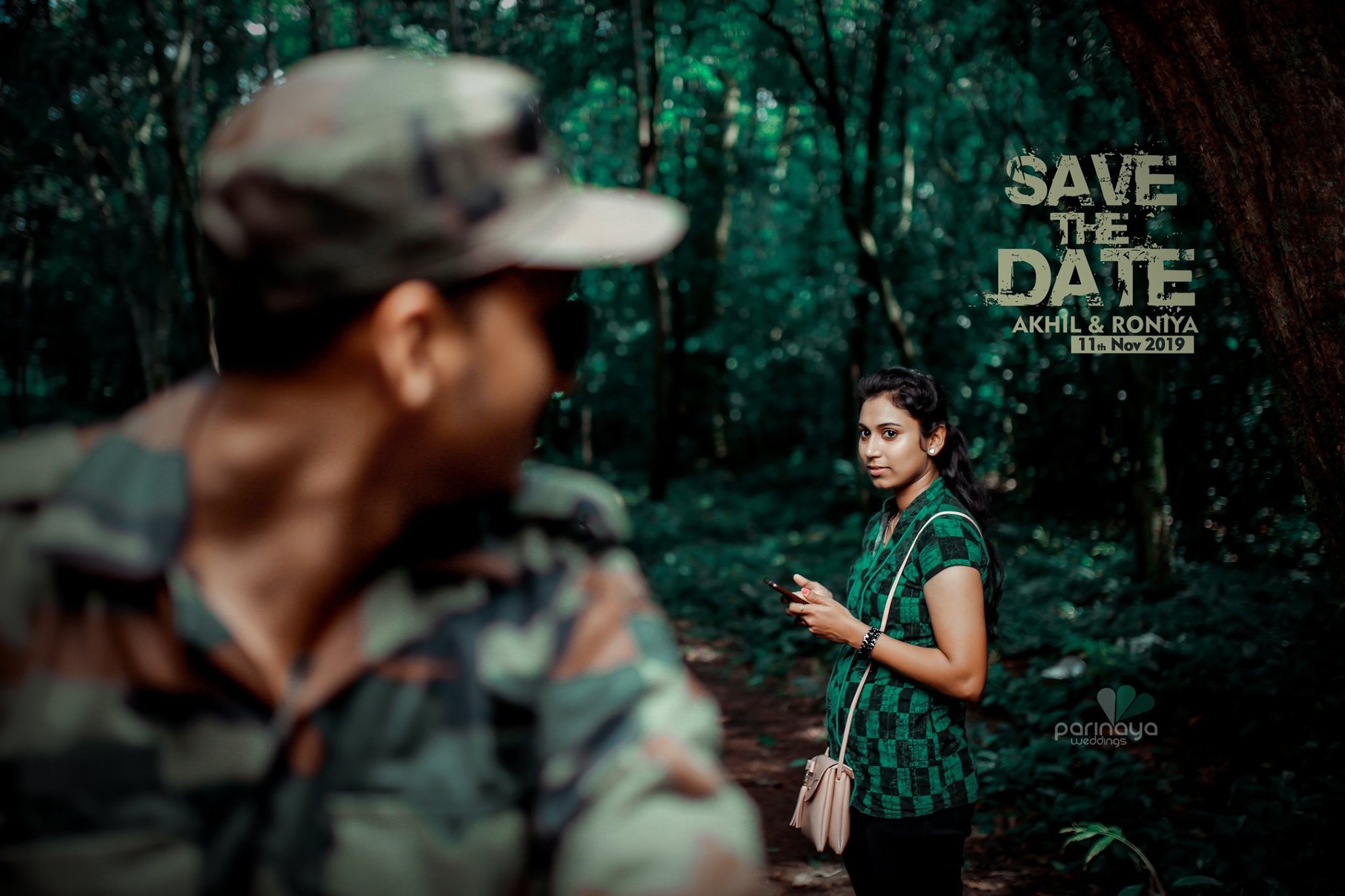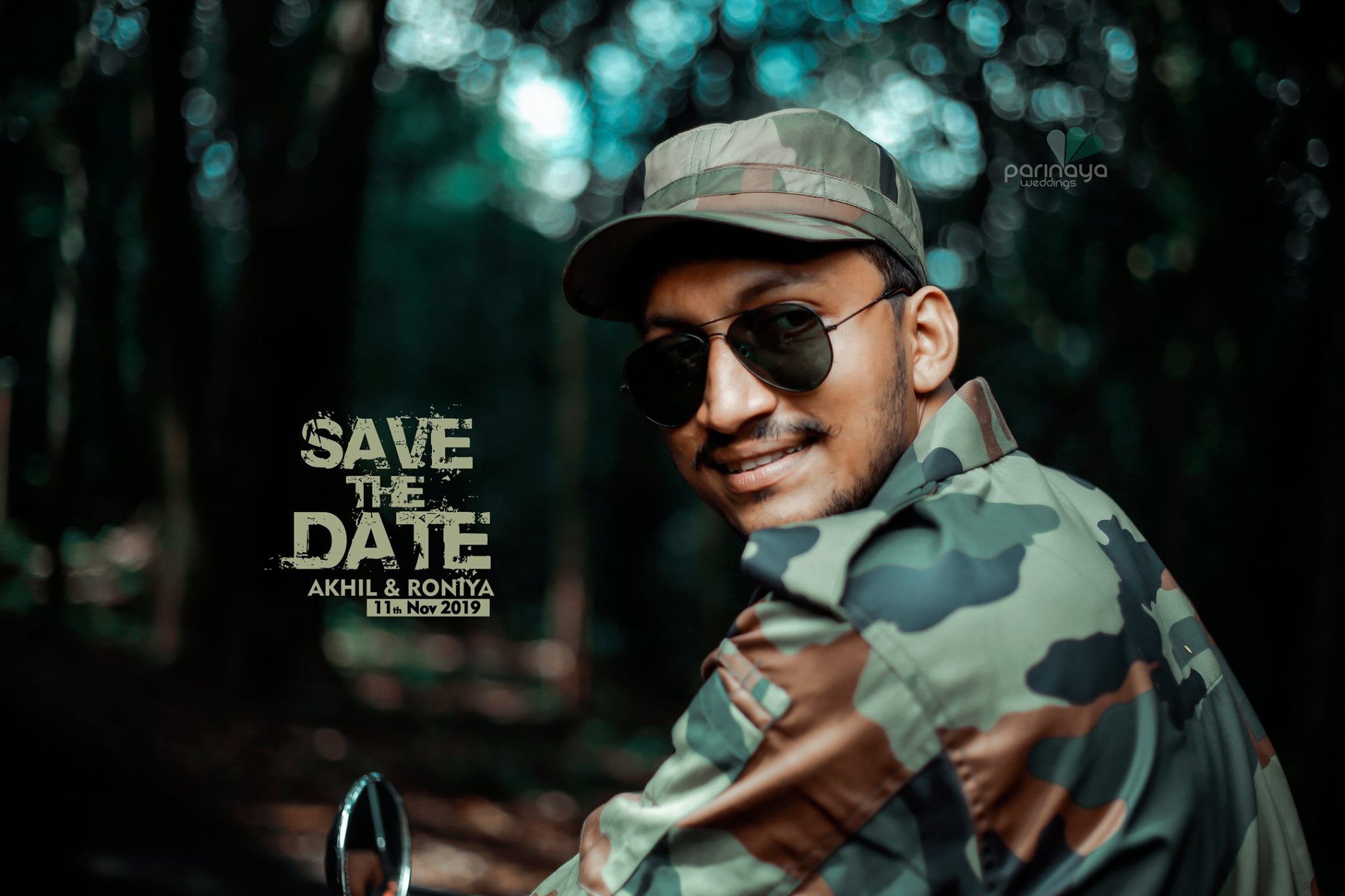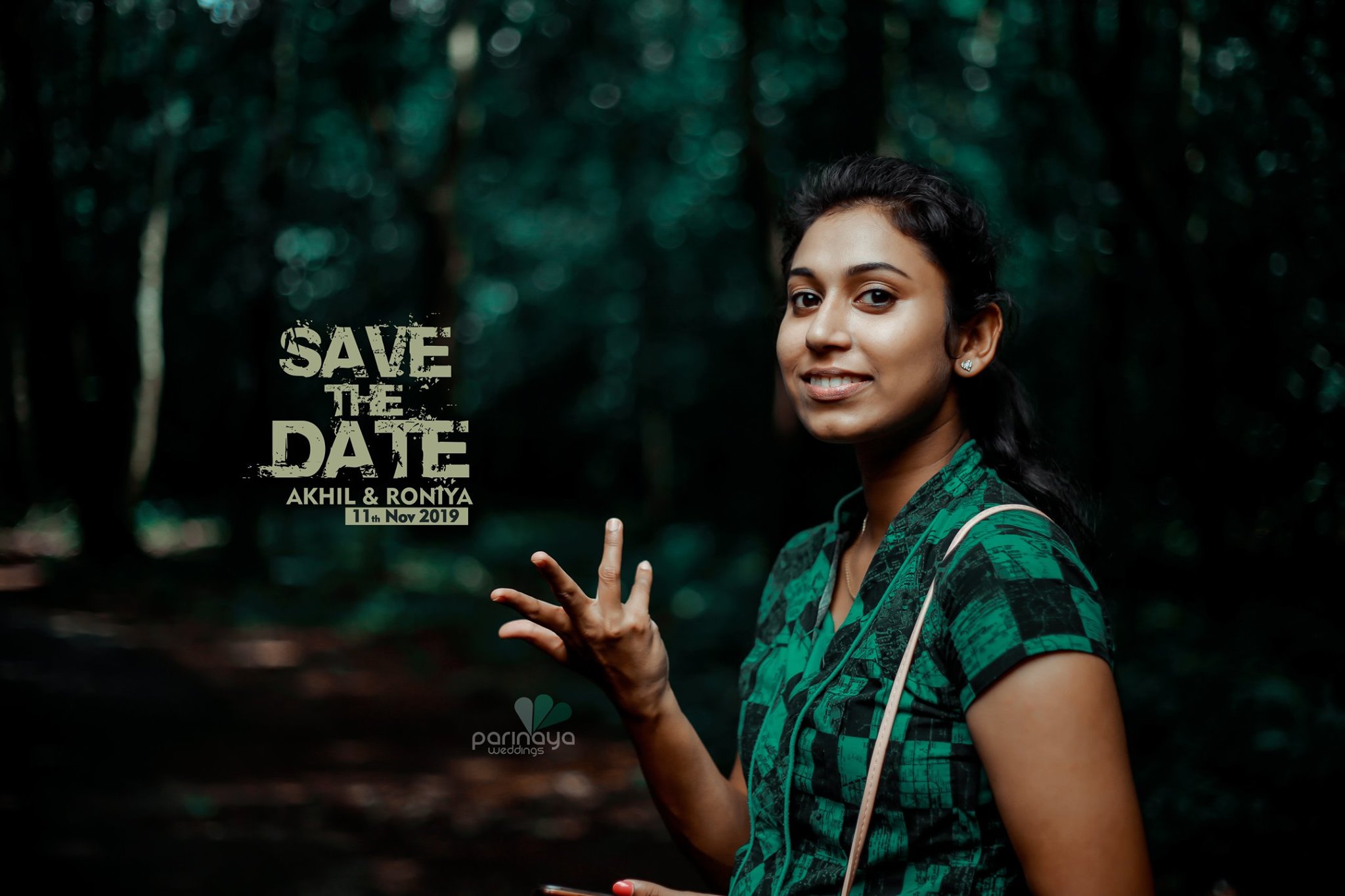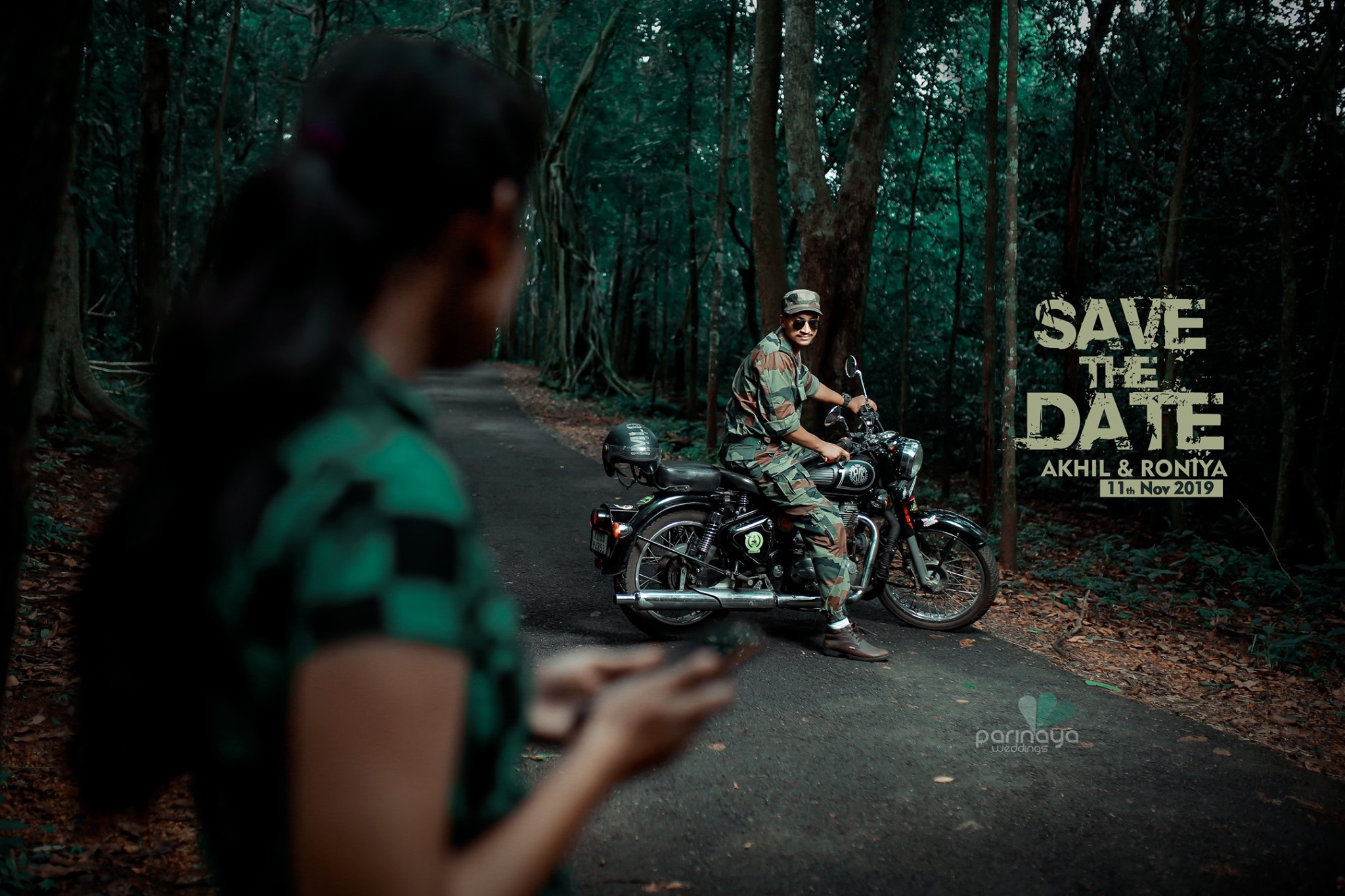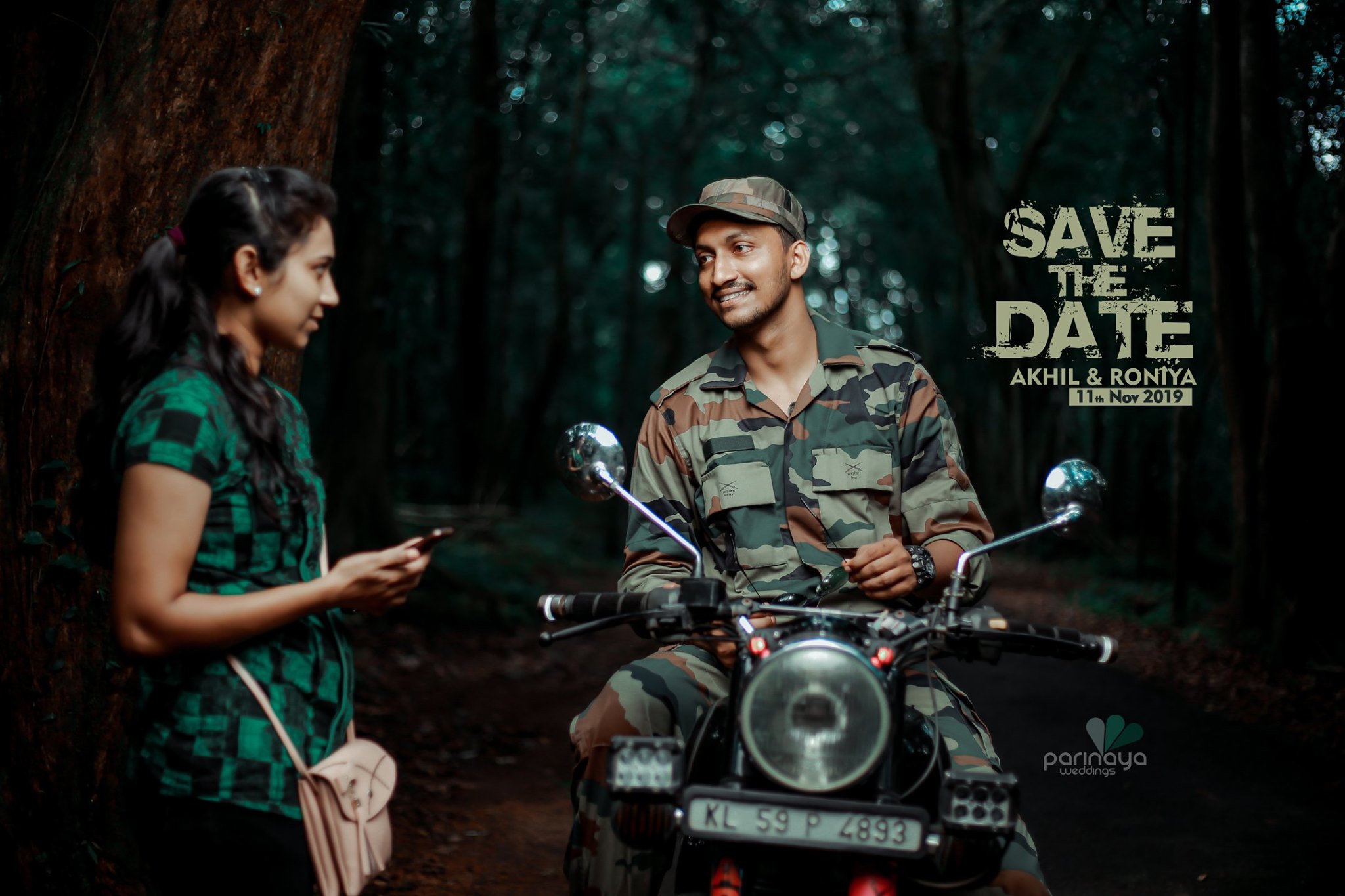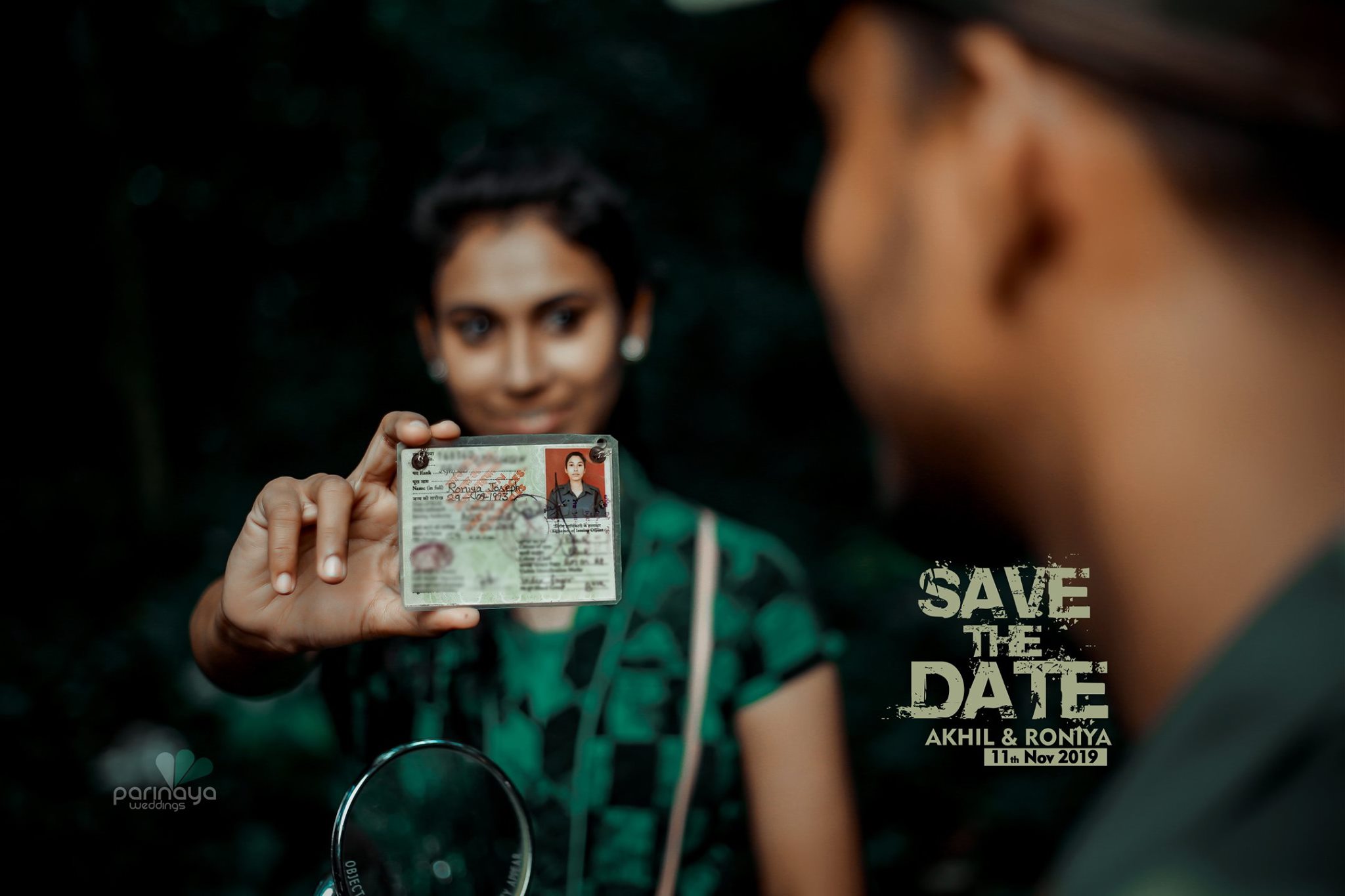 "I want your heart because you stole mine." Save the Date : Akhil and Roniya. The Photoshoot was conducted by Parinaya Weddings, one of the famous wedding photography team.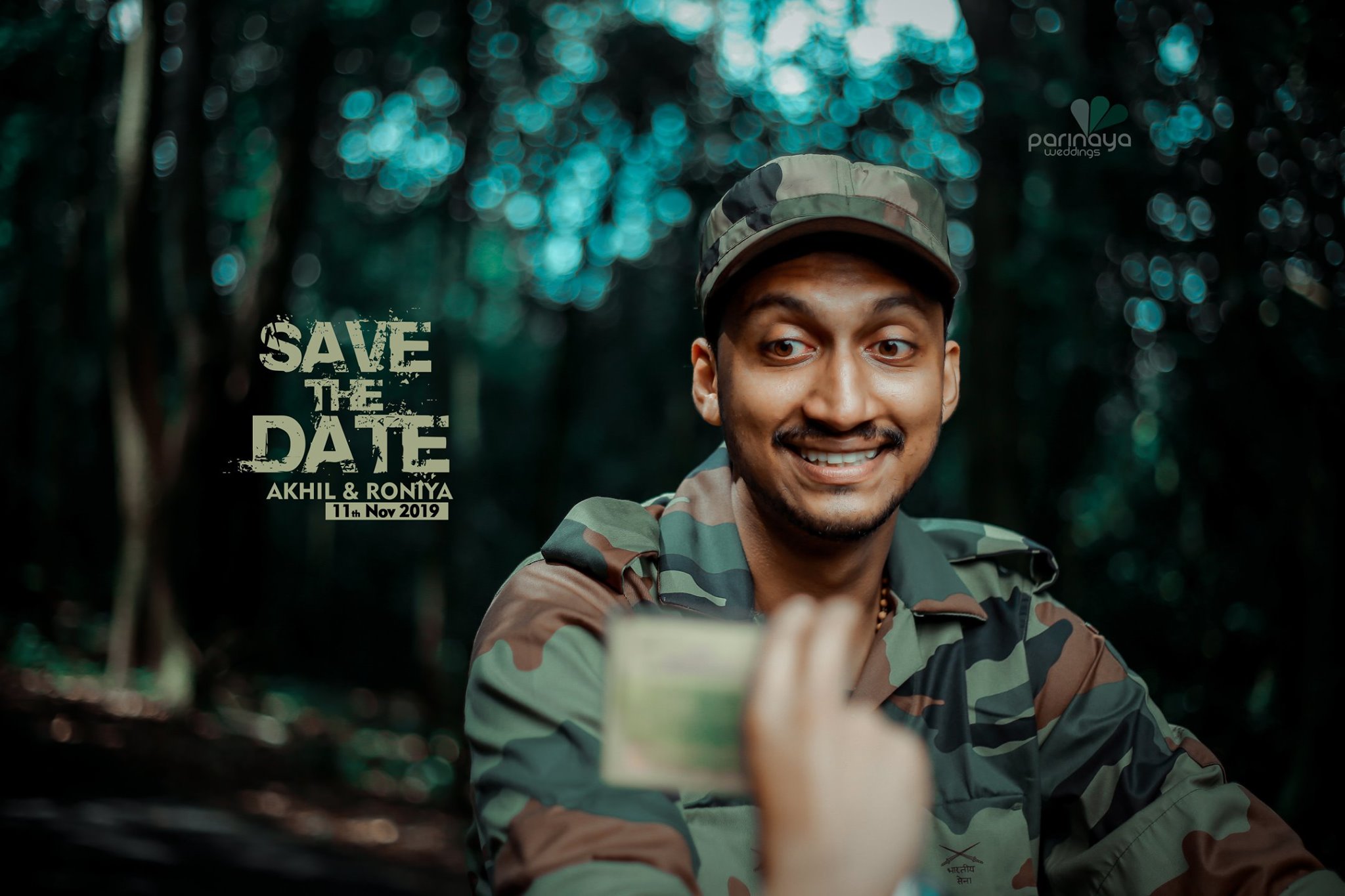 Pre-wedding shoot sounds fancy and a lot of couples think it is unnecessary and expensive too. But the truth is, a pre-wedding photo shoot has a number of perks that will help you.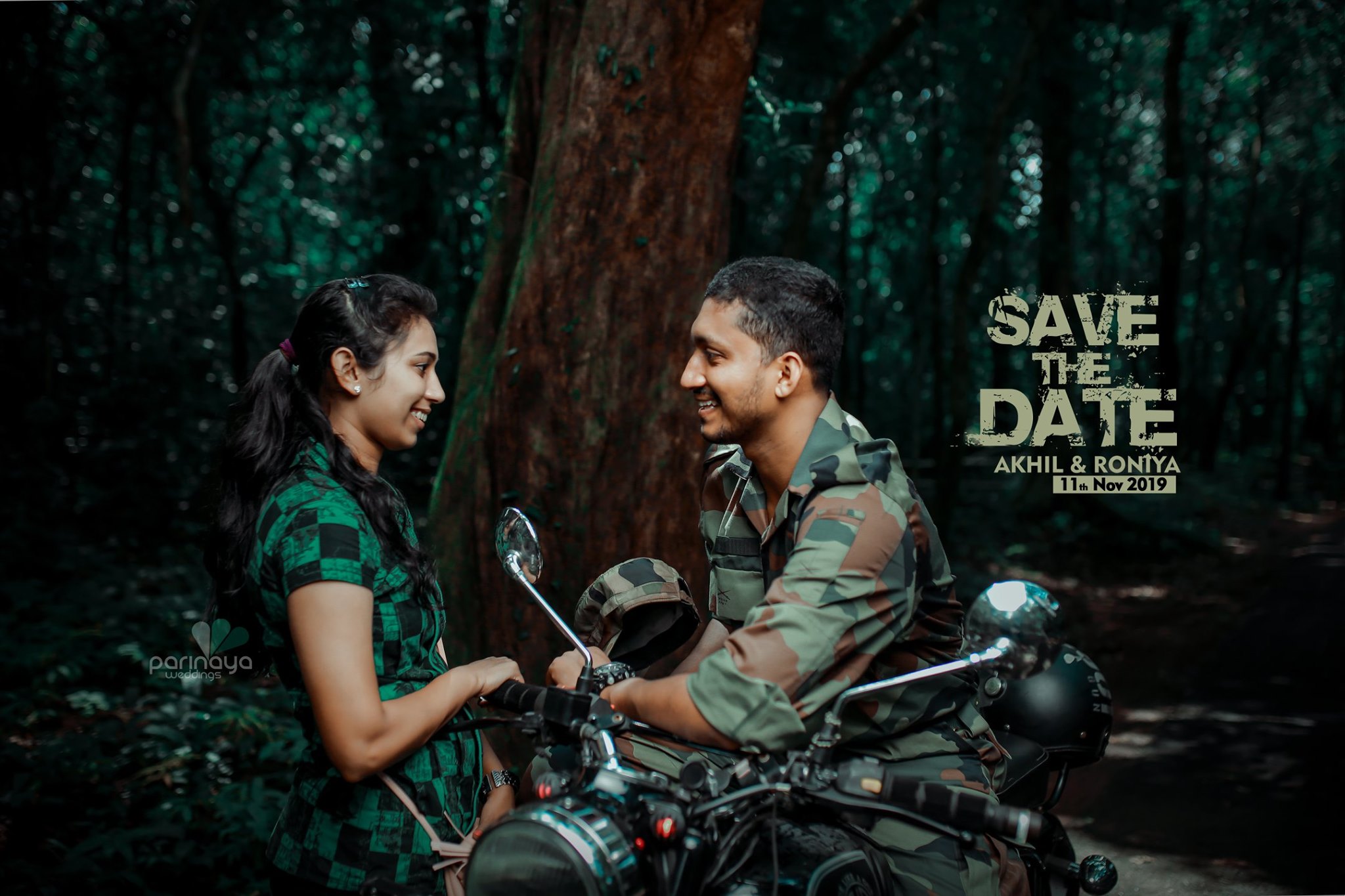 It helps build a rapport between you and your photographer
Nowadays, wedding photography is not just about posing and smiling. Unlike the old days, photographers are coming up with the innovative ways to make a wedding album perfect. If you choose to do a pre-wedding photo shoot two to three months prior to your wedding day, you should be well known about your photographer much in advance. Hence, you can relax completely in front of the camera and be yourself throughout.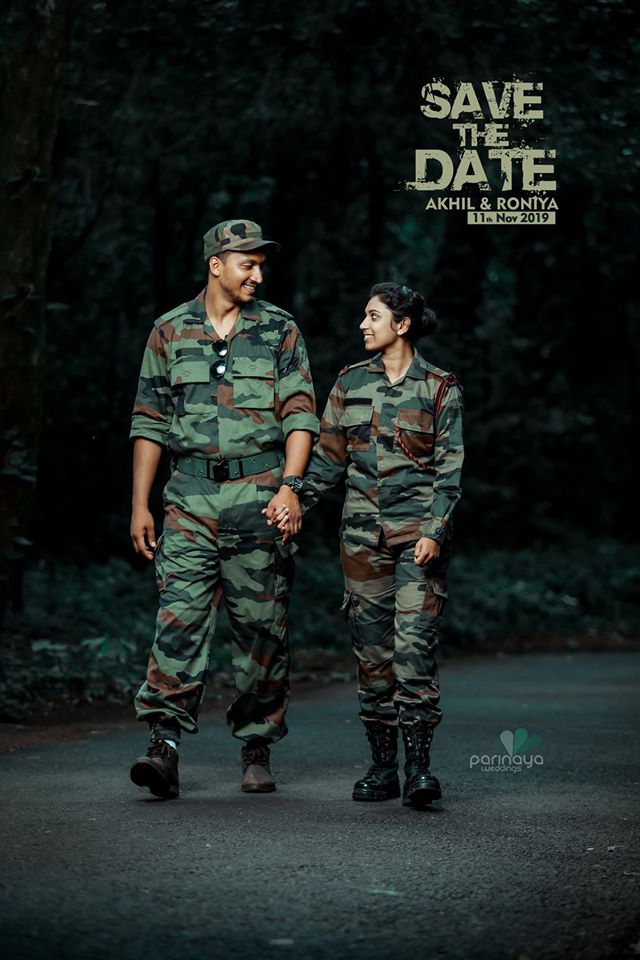 It may help your photographer to discover your best angles and positions to make your wedding day photos outstanding. Furthermore, pre-wedding shoots can be considered as a trial photography session to make you prepare for your big day. Also, it will make you feel comfort with your photographer and also you will come to know his or her shooting style.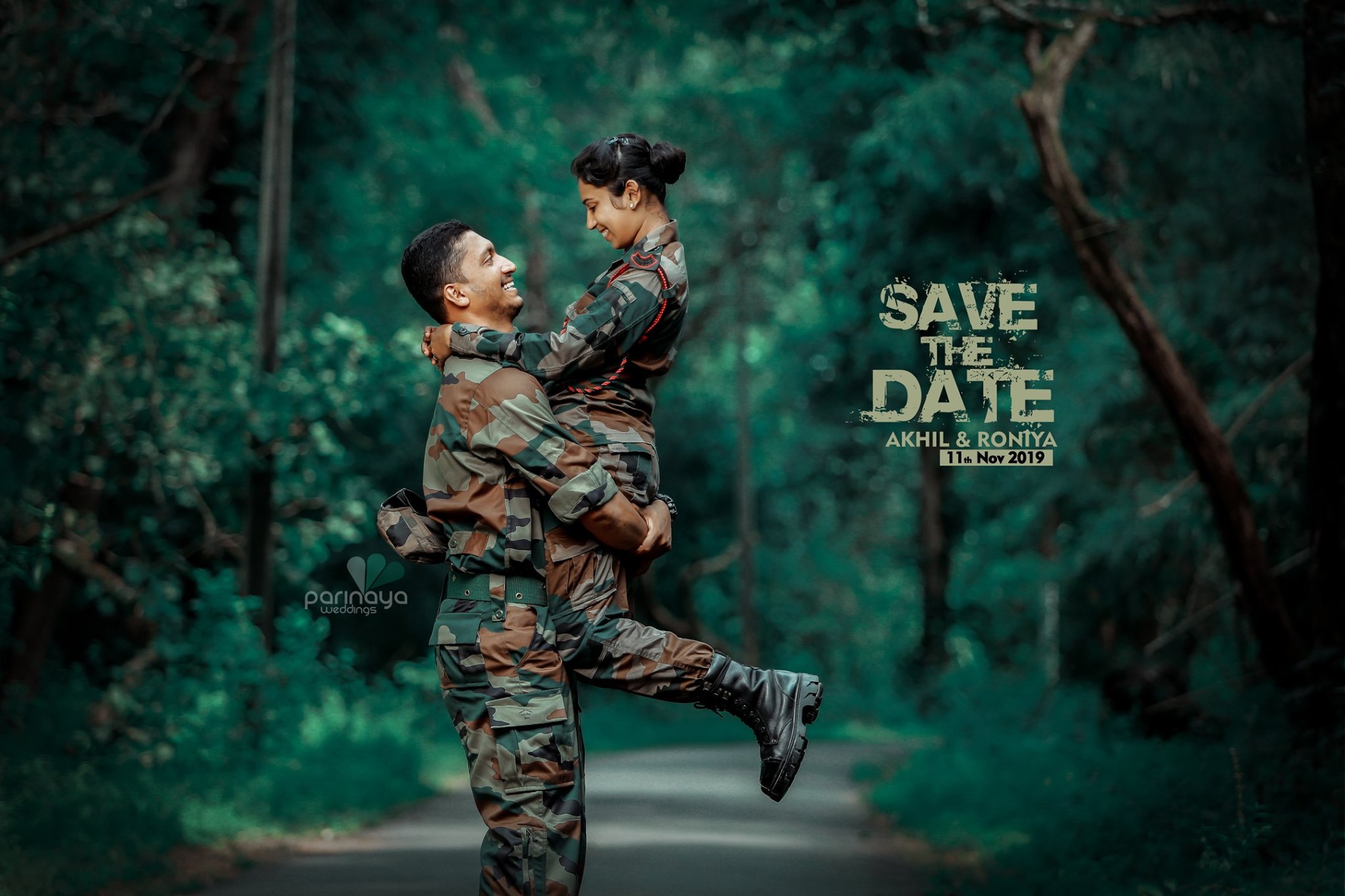 It gives you an idea of what photography style will suit you be
Once you see the pre-wedding photos, you can decide on the angles, positions, and poses that seem best for you. You can also choose on the what type of photography you need on your wedding day. Be it candid, portrait, magazine or something else. Modern-day photographers focus more on capturing the intricate details of your wedding. Hence a pre-wedding shoot will make you understand how good your photographer is at capturing.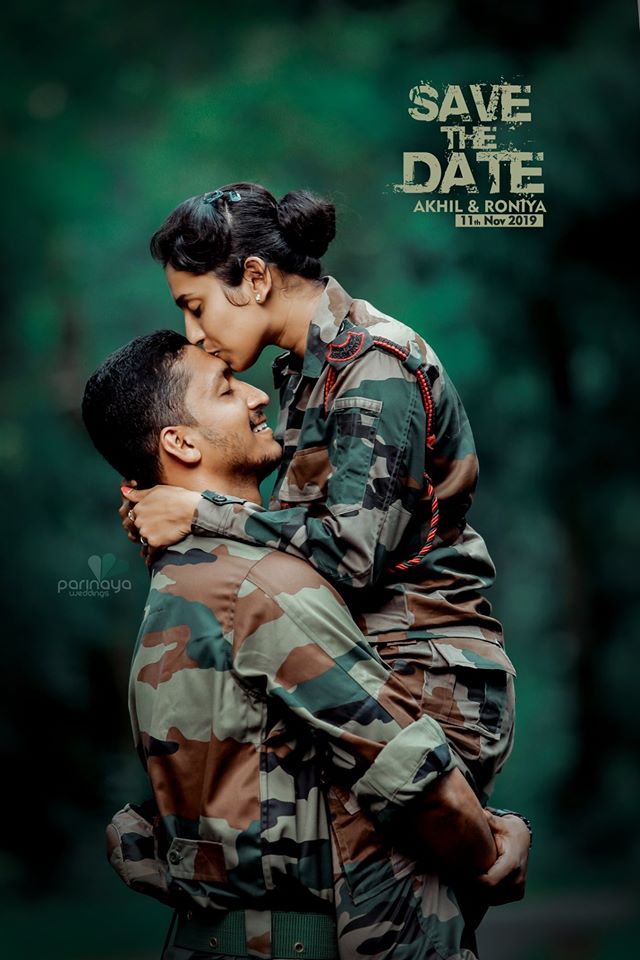 You get more photos to add to your wedding memories
Pre-wedding shoots are for those who want good pictures of togetherness; without the hassles of the heavy wedding attires, makeup, ornaments, umpteen number of people around, and the annoying selfies. Pre-wedding photography allows both partners to get to know each other better. You are free to pose or not to pose. Pre-wedding shoot photographers are intent on capturing natural moments, expressions, and real emotions shared by the couple. Such pictures make your album more vibrant.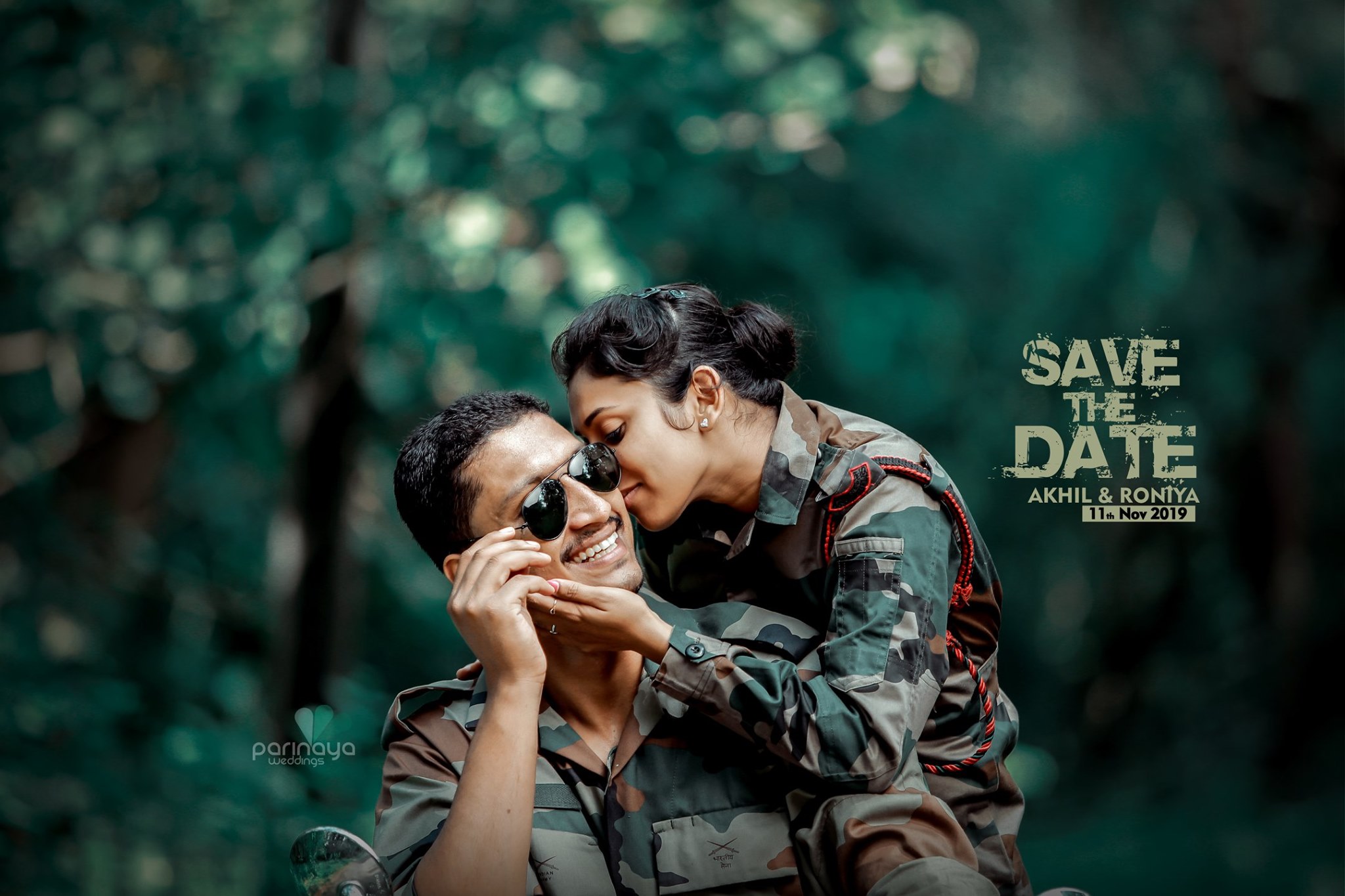 Pre-wedding photoshoot provides a number of stunning images. You can use them as a wall-decors in your room. They will stand out among the rest of your usual wedding pictures. If you want to go for a pre-wedding shoot research on ideas like choosing a location, a specific theme, classy props, etc. so that your pre-wedding photos will look epic.
Article Source – canvera.com, Photos – Parinaya Weddings.