Bhadra Wildlife Sanctuary; things you need to know
Bhadra Wildlife Sanctuary situated in the midst of Western Ghats in Chikmagalur and Shimoga districts of Karnataka. This sanctuary is covering an area of 492.46 sq. km.
Bhadra Wildlife Sanctuary is located at a distance of 38 km northwest of Chikmagalur town. The sanctuary is surrounded by Mullaianagiri, Hebbegiri, Gangegiri and Bababudangiri hills and has the tributaries like Somavahini, Thadabehalla and Odirayanahalla of the Bhadra River flowing through it.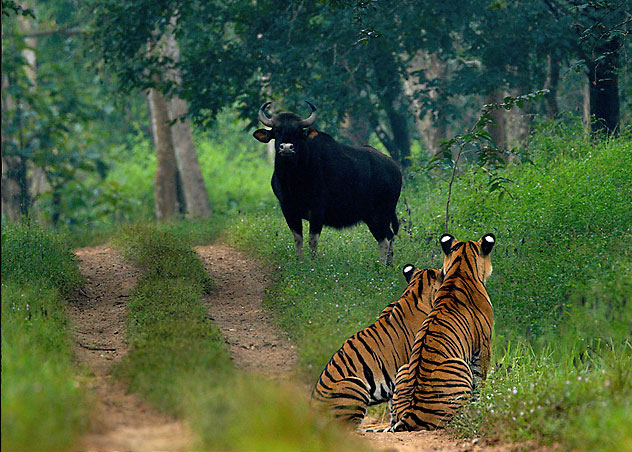 Bhadra Wildlife Sanctuary gets its name from the river Bhadra. Bhadra Wildlife Sanctuary is also popularly known as Muthodi Wildlife Sanctuary, after the village on its periphery. The reserve consists of two main areas, Muthodi and Lakkavalli.
The area was first declared as 'Jagara Valley Wildlife Sanctuary' in 1951 by the then government of Mysore covering an area of 77.45 km2 (29.90 sq mi). After a systematic survey of the flora and the fauna of the area and its surroundings, the area was extended to its present extent and renamed to Bhadra Wildlife Sanctuary in 1974.
The Wildlife Sanctuary was declared as a Project Tiger Tiger Reserve in 1998. Bhadra is the first tiger reserve in the country to complete a successful village relocation program. The original relocation plan was introduced in 1974 and was implemented completely by 2002 when the 26 villages in the sanctuary were successfully relocated to M C Halli which is about 50 km (31 mi) from the Sanctuary.
The forest type is southern tropical dry deciduous dry teak, Northern tropical dry deciduous mixed forest, Dry deciduous scrub forest, Boswellia forest, Dry bamboo brakes, Anogeissus pendula forest. More than 120 tree species grow here, which include Teak, Rosewood, Mathi, Honne, Nandi, Tadasalu and Kindal.
A diverse range of wildlife is found in the sanctuary like elephant, gaur, tiger, panther, sambar, spotted deer, mouse deer, barking deer, sloth bear, wild boar, wild dog, mongoose, porcupine, jackal, and the common langur.
The southern part of the Bhadra Wildlife sanctuary is rich in birds, butterflies and reptiles. Bhadra Wildlife Sanctuary houses more than 250 species of bird life. Some of them are the ruby-throated bulbul, shama, Malabar whistling thrush, four species of hornbill, racquet-tailed drongo, and the paradise flycatcher.
Reptiles like Crocodiles and various kinds of snakes can also be found here. The sanctuary is also home to exotic butterflies, which include Yam fly, Baronet, Crimson rose, Tailed jay, Great orange tip, Bamboo tree brown and blue pansy. The activities in Bhadra Wildlife Sanctuary include wildlife viewing on jeeps, water-based adventures, trekking, island camping, bird watching and rock climbing.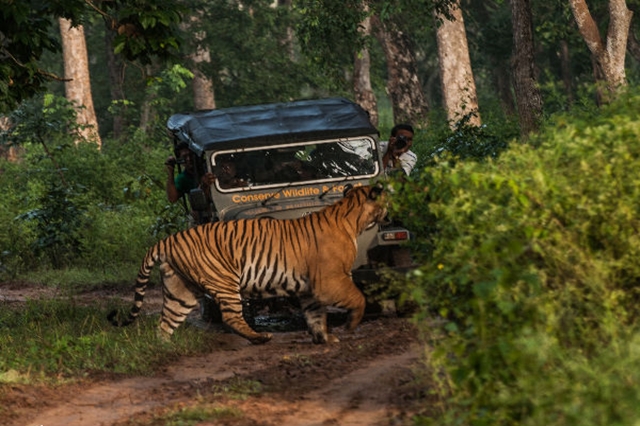 Other attractions of Bhadra Wildlife Sanctuary are the ancient temples like the Mhakta Markandya temple of Khandya and the Bhavani Shankar temple of Hebbe built during Hoysala administration. Best season to visit Bhadra Wildlife Sanctuary is between October and March.
Various kinds of dormitory and suite accommodation are available at different locations within Bhadra Wildlife sanctuary, all are owned by the state Forest Department.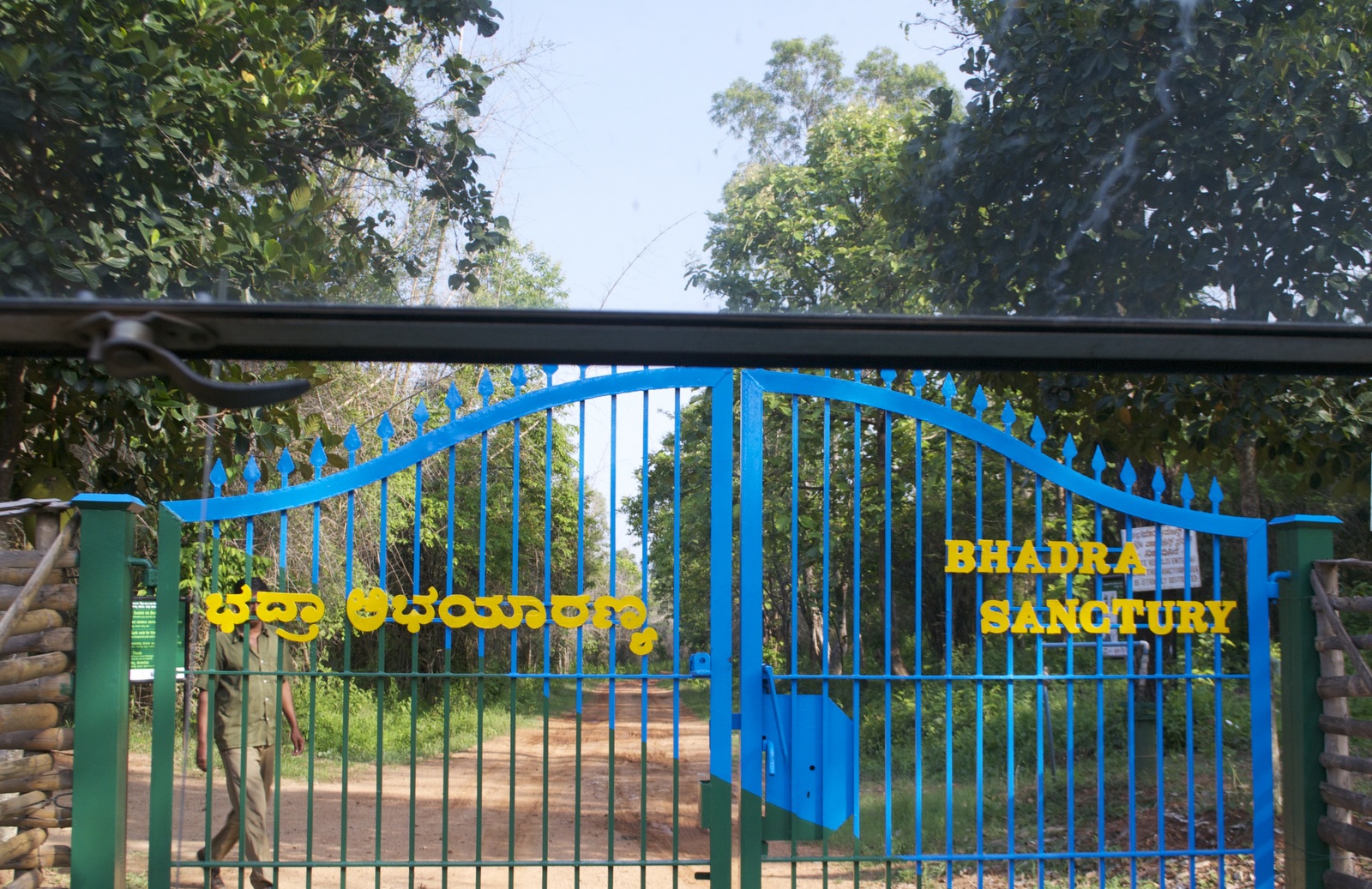 Distance from Bhadra Wildlife Sanctuary
Chikmagalur: 38 km.
Mangalore: 180 km.
Kadur: 40 km.
Bangalore: 270 km.
Hassan: 83 km.
How to get there:
Nearest Airport: Mangalore. Nearest Railhead: Kadur, Hassan.
Road: Bhadra Wildlife Sanctuary is well connected from Mangalore, Mysore and Bangalore.