A Letter to KSRTC MD by a passenger for appreciate a bus conductor.
A Letter to KSRTC MD by Mr.Johny Jose, Manager of Federal Bank, Moolamattom for appreciate a bus conductor. The KSRTC Bus conductor Mrs. Asha native Attingal is working with KSRTC for an year. The letter has been published below. Please read….
Respected Sir, Let me introduce myself. I am Johny Jose, Thalackal House, Thodupuzha 685584 working as Senior Manager and Branch Head, at Federal Bank, Moolamattom 685589. I prefer KSRTC buses for my travelling for 3 reasons. Its run by Government, there won't be rash driving and enough leg space between seats.
On Christmas day (25.12.17) I have to travel to Thiruvananthapuram from Thodupuzha on an exigency. I have booked seat in recently started "MINNAL" and I have started journey at 0.55 am from Thodupuzha and reached Thiruvananthapuram by 4.30am. It was an excellent experience. Thanks to KSRTC. I have completed my work by 12.30pm on 25.12.17 itself and booked my return ticket to Thodupuzha in low floor A/C bus which starts at 2.30pm from Thampanoor. I reached the bus station by 2.15pm.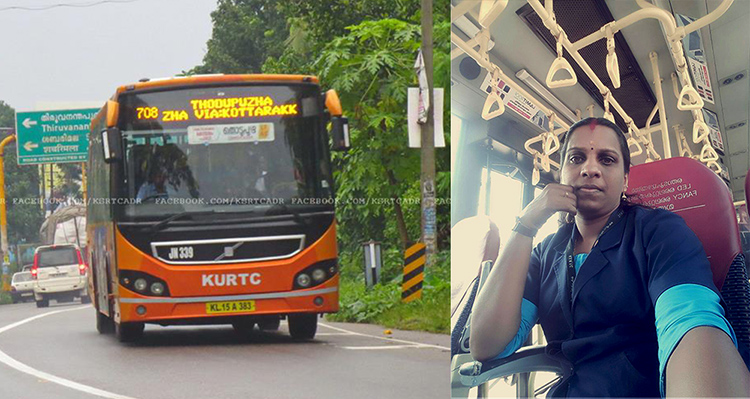 Immediately I got a call asking whether I reached bus station. I have boarded the bus and my seat was next to conductor seat and started the journey in right time. I was just observing the people. To my surprise the lady conductor was busy with arranging seats for senior citizens, ladies and those who have children with them etc. She never took her own reserved seat which is already given to a man with a baby. Even though she was standing all the way from Thiruvananthapuram to Pala she was rendering excellent service to passengers helping them to get down at their own destinations etc with her own special 'SMILE".
After starting journey from Pala she came to her own reserved seat only because then the rush in the bus was reduced. Then I told her that I was watching her service and I appreciated her for excellent service and her name is ASHA. On 31.12.17 I have boarded one A/C low floor bus from Thrikkalathoor at 7 pm to Thodupuzha. To my wonder the same ASHA was the conductor and she was rendering the same excellent service. She wished every passengers with 'Happy new year greetings' when they de boarded.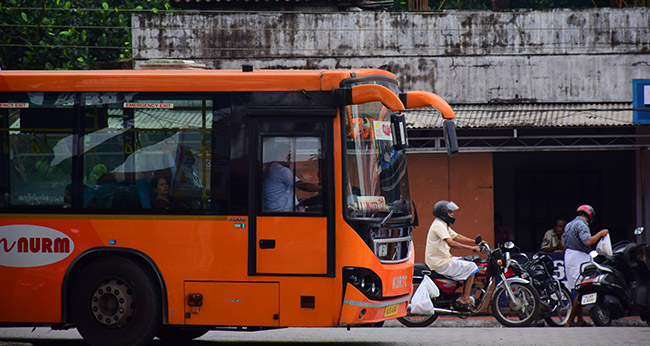 Dear Sir, I am also working in service sector and you may be knowing that the FEDERAL BANK is also competent to any other banks. We also maintain this relationships by rendering good services to our beloved customers.
I believe that if you develop and appreciate these type of staff members in your esteemed organisation and you can bring KSRTC to greater heights. Wish you and your organisation a wonderful year ahead. May God bless you abundantly to work hard and bring your esteemed organisation to GREATER HEIGHTS.
With Regards,
JOHNY JOSE 944640055.