6 Reasons Why We Love KSRTC than the Private Bus
We love KSRTC than the speeding, competing and the honking private buses. And, for our kids, KSRTC buses are the student's friendly buses.
It is true that people depend more on the private bus services than the KSRTC services. It is not because we are pleased by their service, it is because of the fact that we are left with no other options!
Even though people had some troubles because of the recent private bus strike, people are not ready to accept the demands put forward by the bus owners. Rather than accepting the owners' demand and resuming the private bus services, we prefer introduction of KSRTC services to all the routes and increasing its frequency.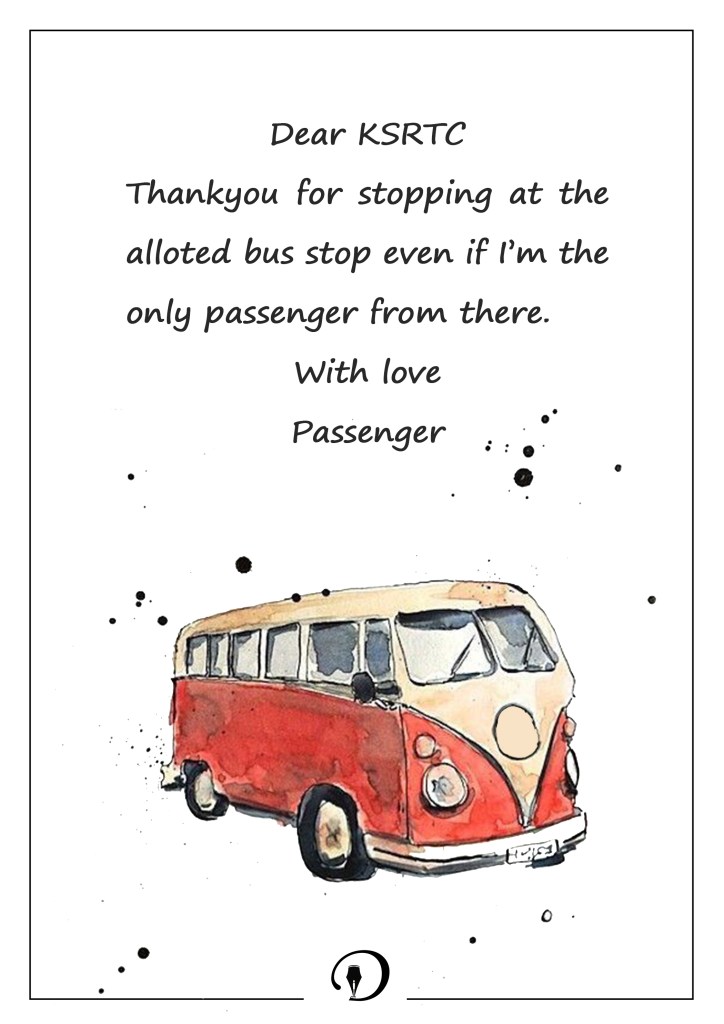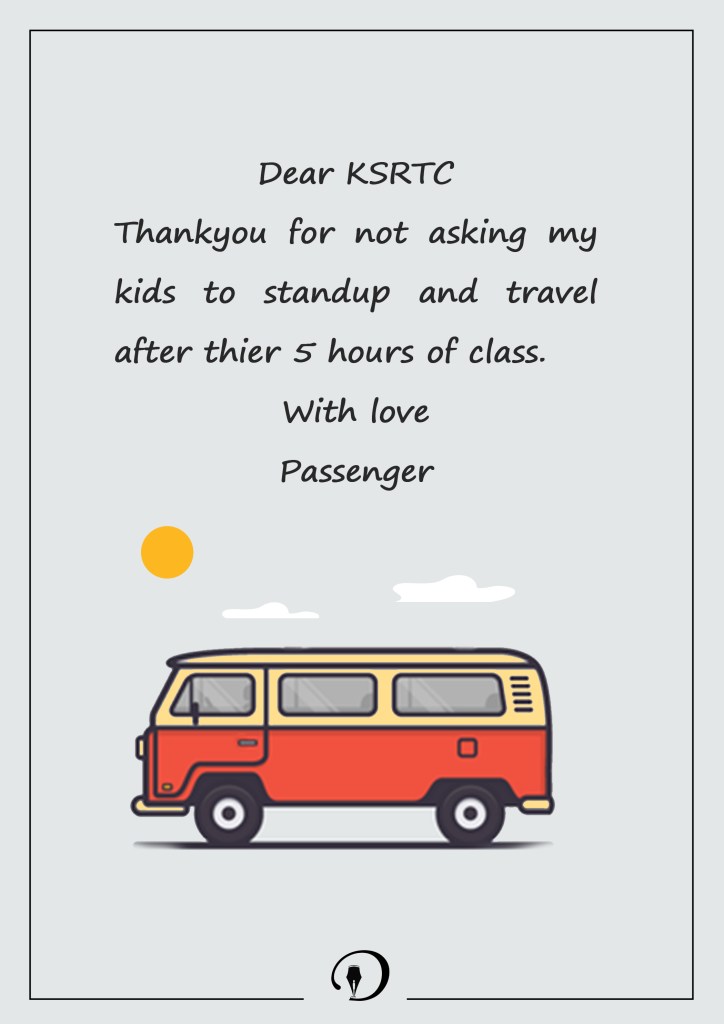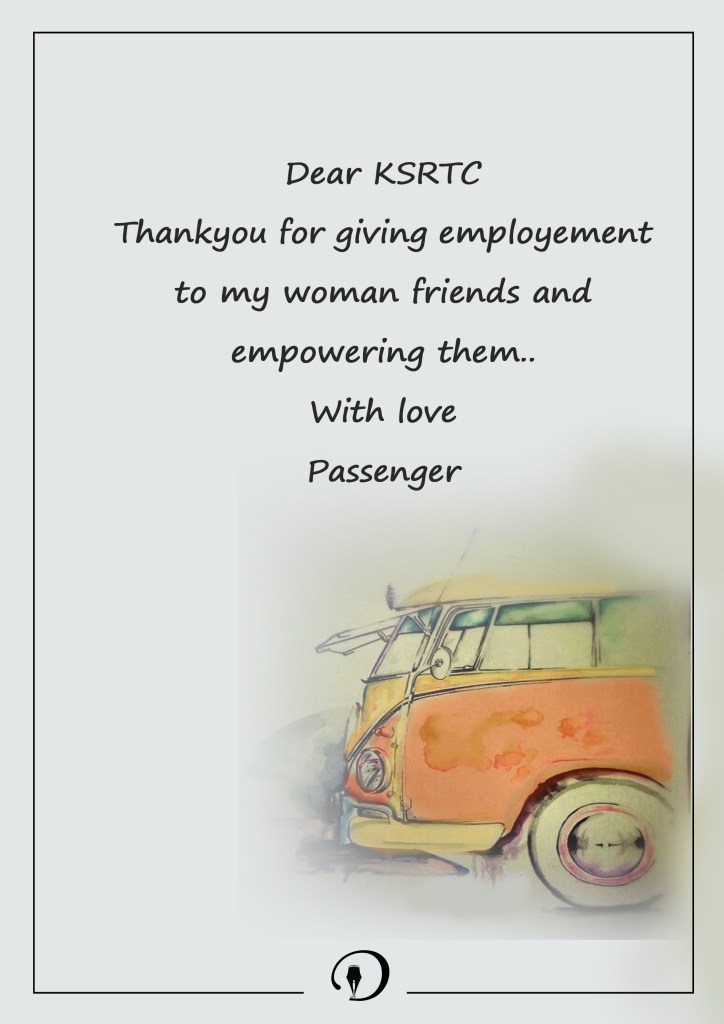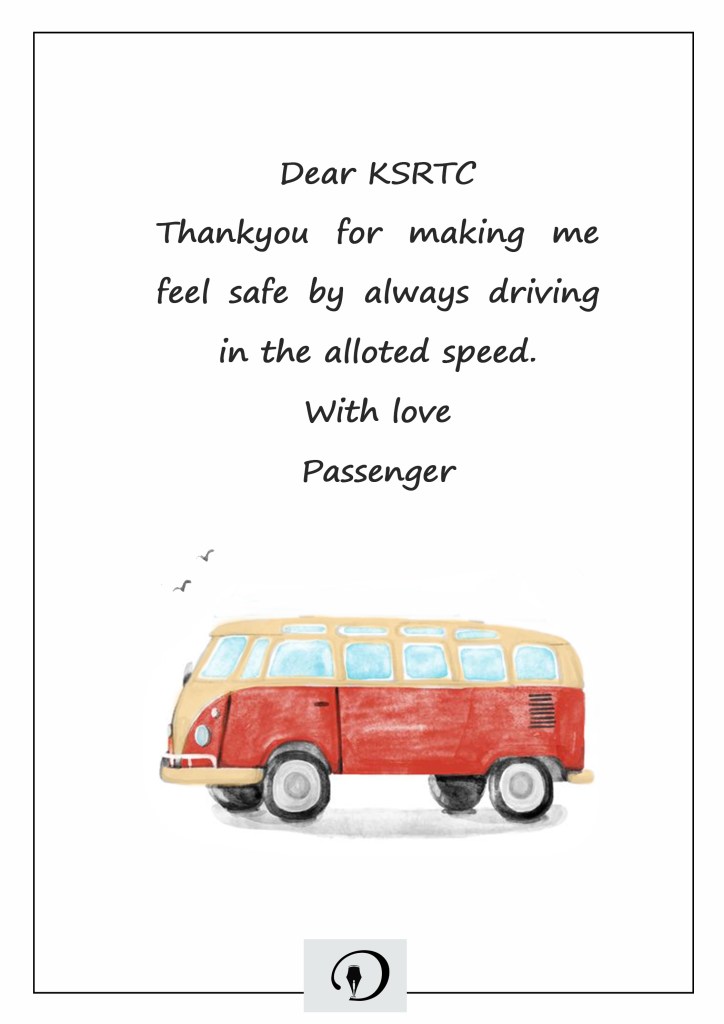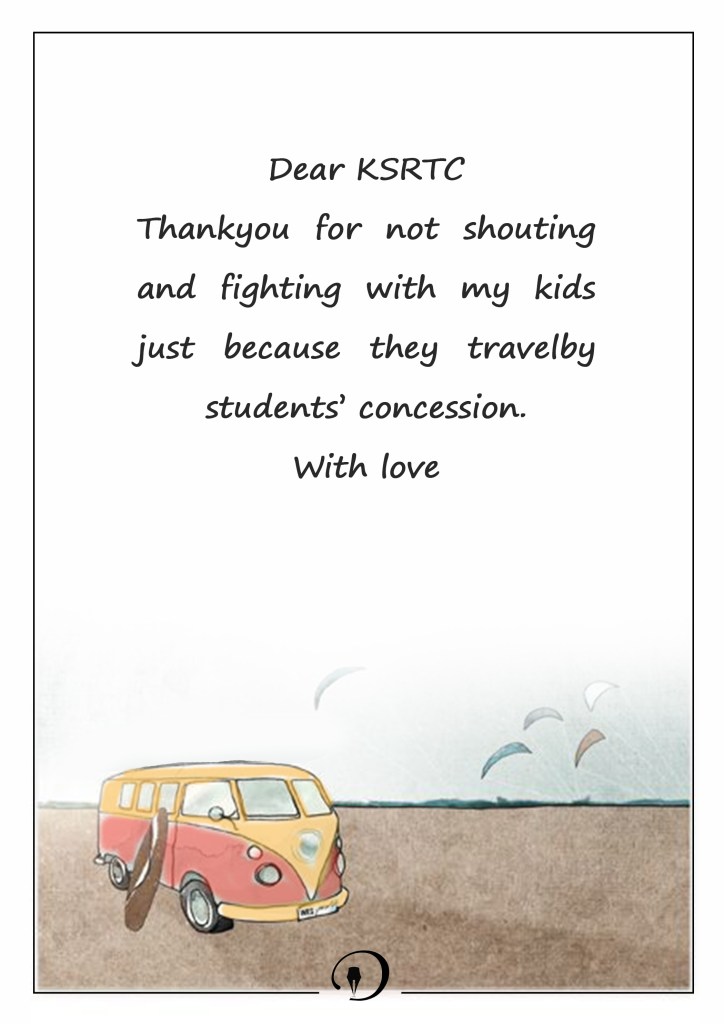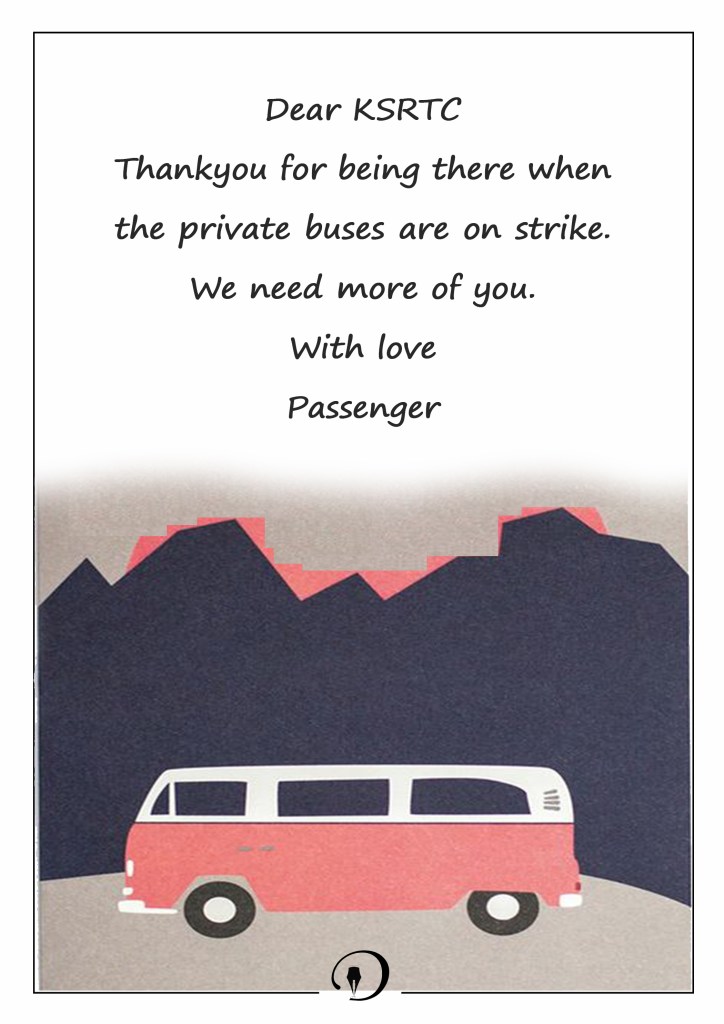 KSRTC, the fond name for Kerala State Road Transport Corporation, connects the state well on road. As one of the oldest operated and managed public transports of India, Corporation's buses have been long commuting amongst towns and villages – not only within Kerala but also connecting the neighbouring states like Tamil Nadu and Karnataka. KSRTC has categorized its buses depending varying customer demands and distances and has scrutinized them amongst Ordinary, Fast Passenger, Super Fast, Express, Super Deluxe, A/C Air bus, Garuda Volvo Bus etc. types. Corporation's wide ranging services are rightly complemented with reservation facility to help travellers book their seats, particularly when they want to travel longer or journey to other states.
Source – http://diwriters.com/travel/reasons-love-ksrtc-private-bus/
Thank You – Dimple Meera Jom