6 Railway Stations In Delhi We Bet You Didn't Know About
Delhi, being the capital of India is well connected to almost all parts of the country. Most of the trains originate from Delhi while many others pass through here. The railway stations of Delhi handle a lot more traffic than any other place in the country thereby making Delhi one of the most important connection between the travellers and the railways.
Let us take a look at the stations that make Delhi a traveller's hub:
1. New Delhi Railway Station
One of the busiest railway stations of India, it handles about 5 lakh passengers daily with 16 platforms. This station also holds the record for the largest route interlocking system in the world. Starting point of around 400 trains, it is connected to 867 stations across the country. Known as the main hub of Rajdhani Express, it is also the starting and last point of the Shatabdi Express.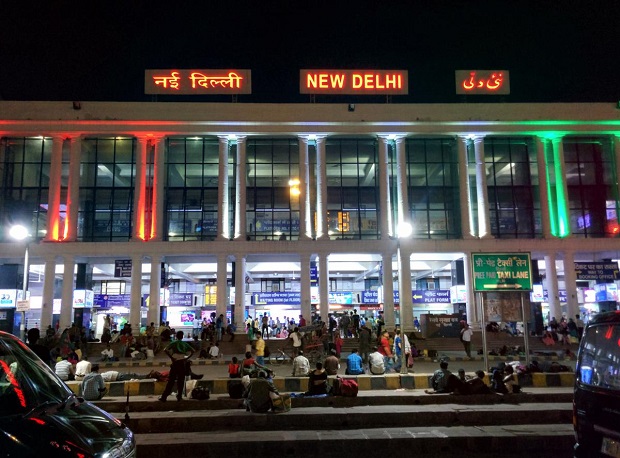 How to reach: Located between Ajmeri Gate and Paharganj, it can be reached by bus, cab, auto rickshaw and Delhi Metro (New Delhi station, Yellow Line and Delhi Airport Metro Express, Orange Line connects this station to the IGI Airport).
2. Old Delhi Railway Station/Delhi Junction railway station
Built 60 years prior to the New Delhi Railway Station, this station also known as Delhi Junction Railway Station is the oldest railway station of Delhi. It is also a junction station with around 250 trains starting, ending and passing through this station daily. This station started with a broad gauge from Calcutta in 1864, and then opened for public with just 2 platforms and around 1000 passengers, it now handles more than 1,80,000 passengers and around 190 trains daily. It is known for being the originating point of Samjhauta Express to Lahore, Pakistan.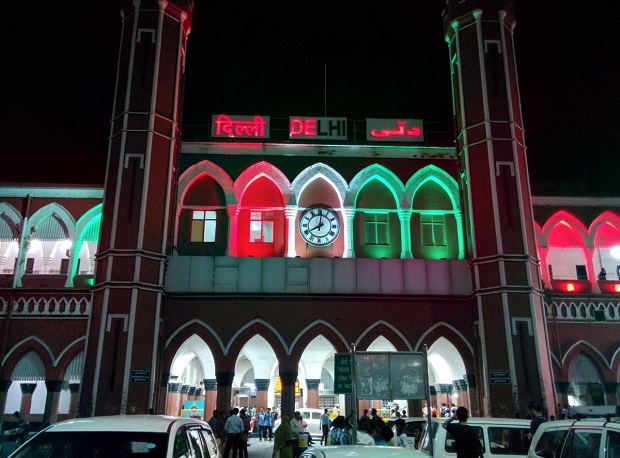 How to reach: Easily accessible by the Delhi Metro, one can take the metro and get down at the Chandni Chowk station.
3. Hazrat Nizamuddin railway station
Built with the intention of taking a load off The New Delhi Railway station, it is managed by the Northern Railway Zone of the Indian Railways. Many Rajdhani Expresses going towards the south side of the country originate from and terminate at this station.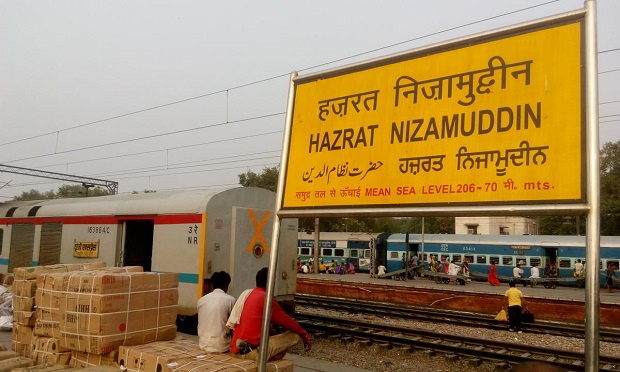 How to reach: You can take the Blue line of Delhi Metro and get down at Indraprastha station. You can further take an auto to the station. Also you can get down at Jangpura Metro station and take auto from there.
4. Anand Vihar Terminal railway station
Located in the eastern side of Delhi, Anand Vihar, it was built to lessen the burden of other major passenger terminals as the east-bound trains originating from those had to cross the bridge over river Yamuna. This station has not only the basic feature like booking office and counters, waiting halls with facilities for handicapped people, reservation halls, toilets, parcel and luggage office but also a separate arrival and departure areas, a high speed wifi, ATMs, foreign exchange counters, food plazas, retiring rooms and dormitories.
How to reach: You can take the metro and get down at the Anand Vihar metro station.
5. Delhi Sarai Rohilla railway station
Essentially built as a terminus, many trains originating from Delhi towards Haryana, Punjab, Rajasthan, Gujarat, Madhya Pradesh and Mumbai now start from this station and end there. This station is located about 4 kms from the Old Delhi Railway Station and is the starting point for more than 20 trains including the Duronto (long distance non stop trains) and other AC trains.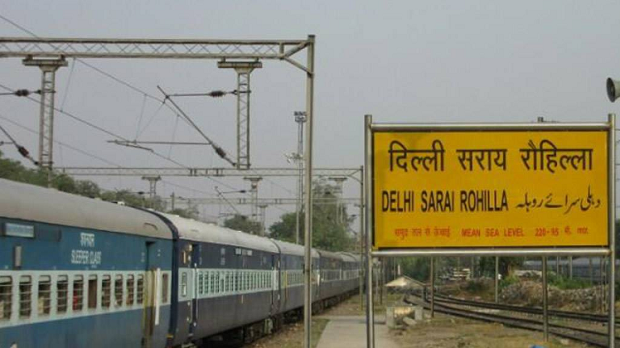 How to reach: Get down at Shastri Nagar/ Pratap Nagar stations on the Red Line and then take auto or rickshaw.
6. Delhi Shahdara Junction railway station
Falling under the Northern Railways zone, this station is located in Shahdara in east Delhi. With a total of 4 platforms, this station is a humble yet important for the nearby residential areas. You would also find ample parking, a taxi stand and an auto stand.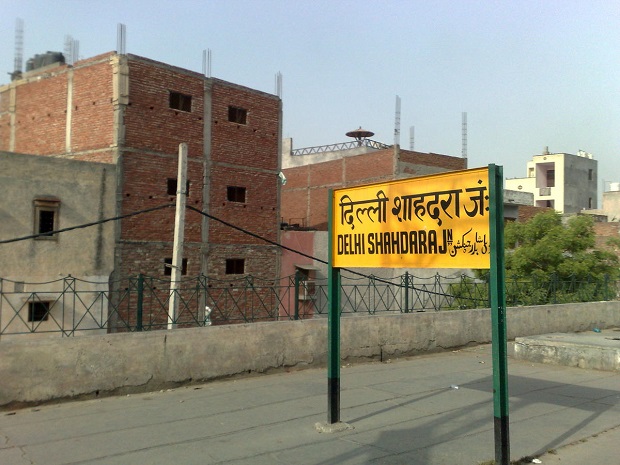 How to reach: The nearest metro station is Shahdara Metro station.
Given the population and importance of Delhi, it is undisputable that it would have a good transportation system not only for within Delhi but also for other parts of the country. The Indian Railways have done a decent job in providing an affordable means of transport for short and long distances; however, it still has a long way to go in terms of hygiene and maintenance. Nevertheless, it is the most important and preferred means of transportation of majority of the citizens of our country.